Themed bars, dressed mobile bars, props for bars and more…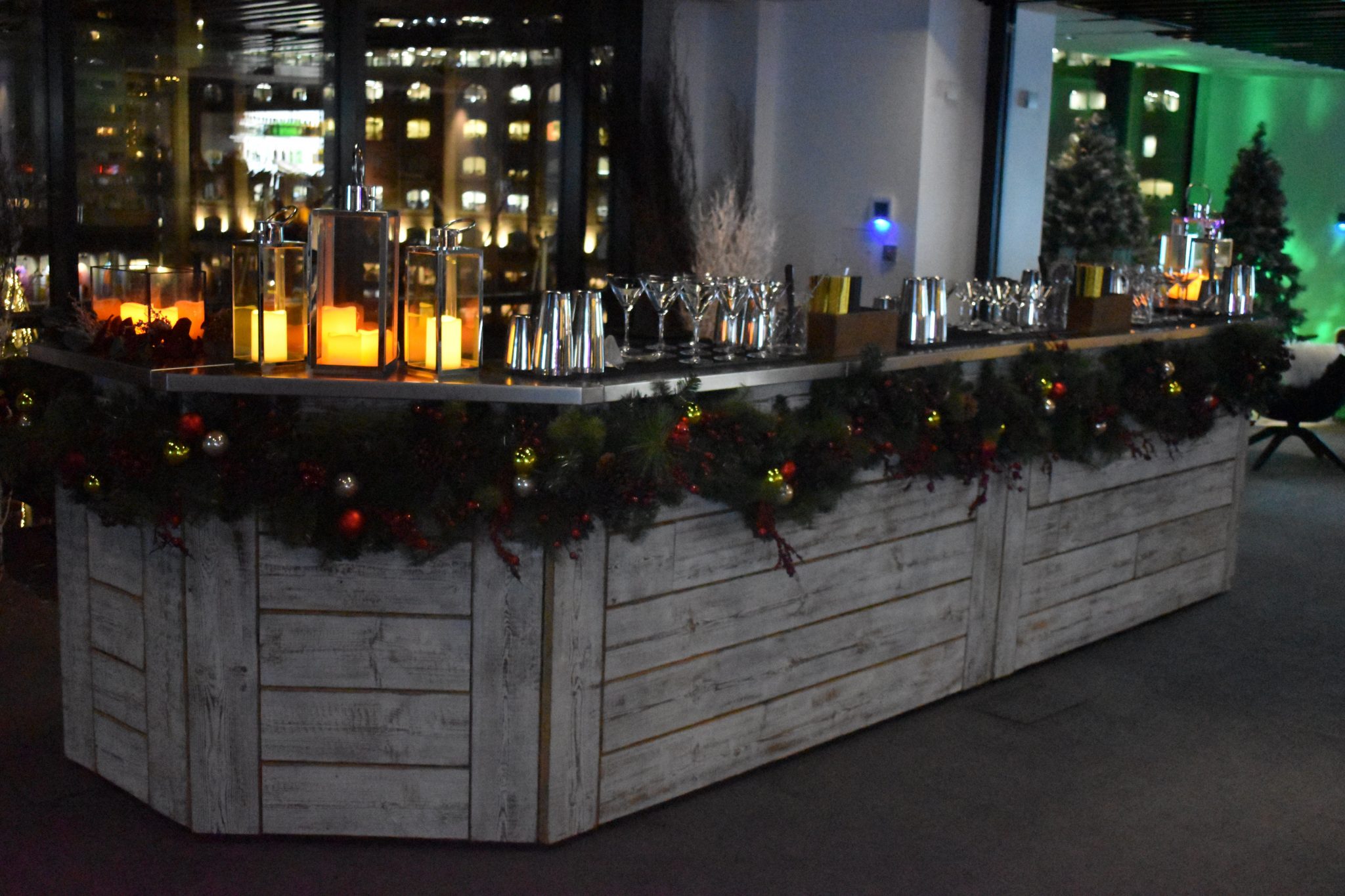 Sometimes when you envisage a mobile bar at your event, you image a little more than just the bar. Not every bar hire company will be able to offer customisable fascias, HD backdrops or props for bars – but then Ace Bar Events is not every bar hire company. We are proud to be able to say we can offer all three of those things, which means dressed mobile bars, themed bars, props for bars and more. When you opt for an Ace Bar Events mobile bar, we will make sure it is the bar you always dreamed of – after all, your event only happens once and you want it to be the best it can be.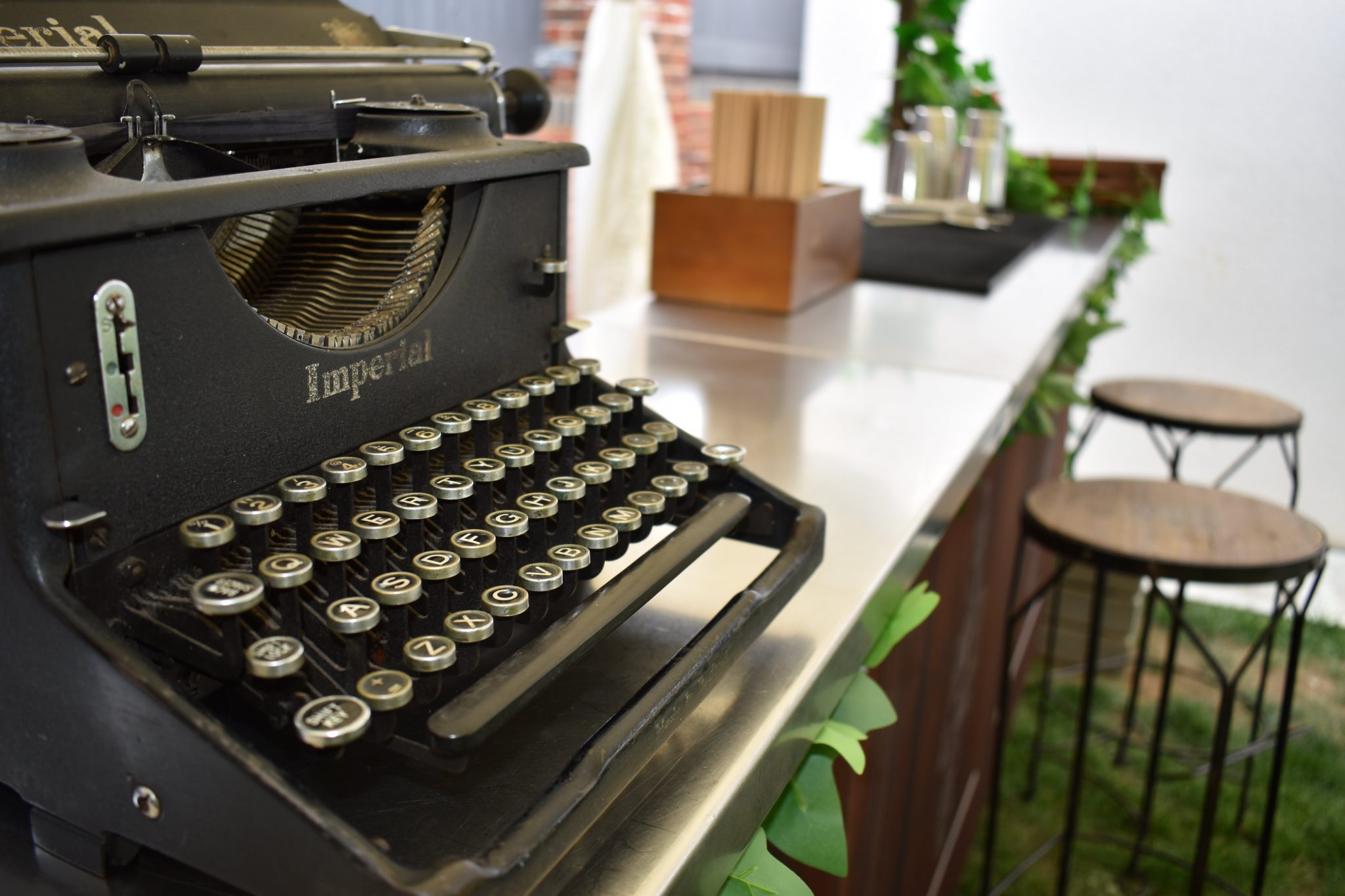 We have a wide range of options when it comes to choosing your mobile bar, all you have to do is ask and (usually) we can make it happen! The first decision you need to make is on the fascia of the bar, or what the front of the bar will look like. You can opt for something from our Classic Range, which means we use real materials for the fascia of the bar, such as craft wood, mirrored panels, or padded leather. Alternatively, you can go for something from the HD Range. These bars make use of custom printed HD panels with white LED lighting behind. These are fantastic for branded bars, or if you want to put a custom image on the front of your mobile bar. We also have our specialist LED bar hire range. These bars act as big blocks of light and colour, with smart LED panels that can perform a variety of different displays. To have a look at our most popular bar fascia designs check out the Ace Bar Configurator.
As well as customising the bar fascia you can also choose to have a bar backdrop, employing our HD back panels. Our HD back panels, much like our HD Range of mobile bars, can display almost any image, brand, or writing of your choice. When it comes to created themed bars our HD back panels are very useful and really help add to the overall effect of the bar and the theme of the event.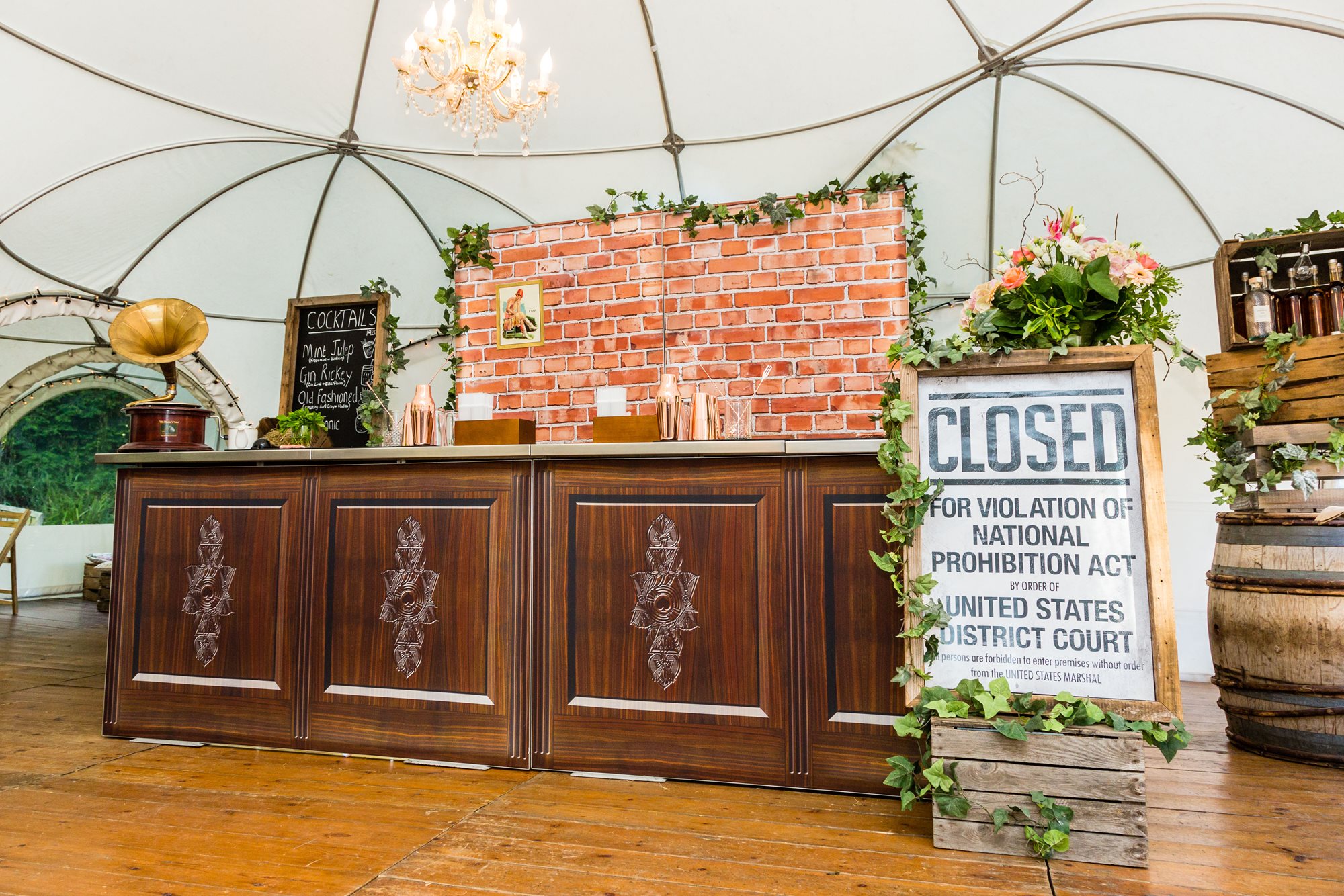 Your options don't stop there, however. You can also choose from one of our dressed mobile bars, or suggest some dressing ideas unique to your style or event. Furthermore, we have a wide range of props for bars that can be used to further embellish your mobile bar or, once again, you can suggest some props you would like to see on your bar and we will do our best to make it happen.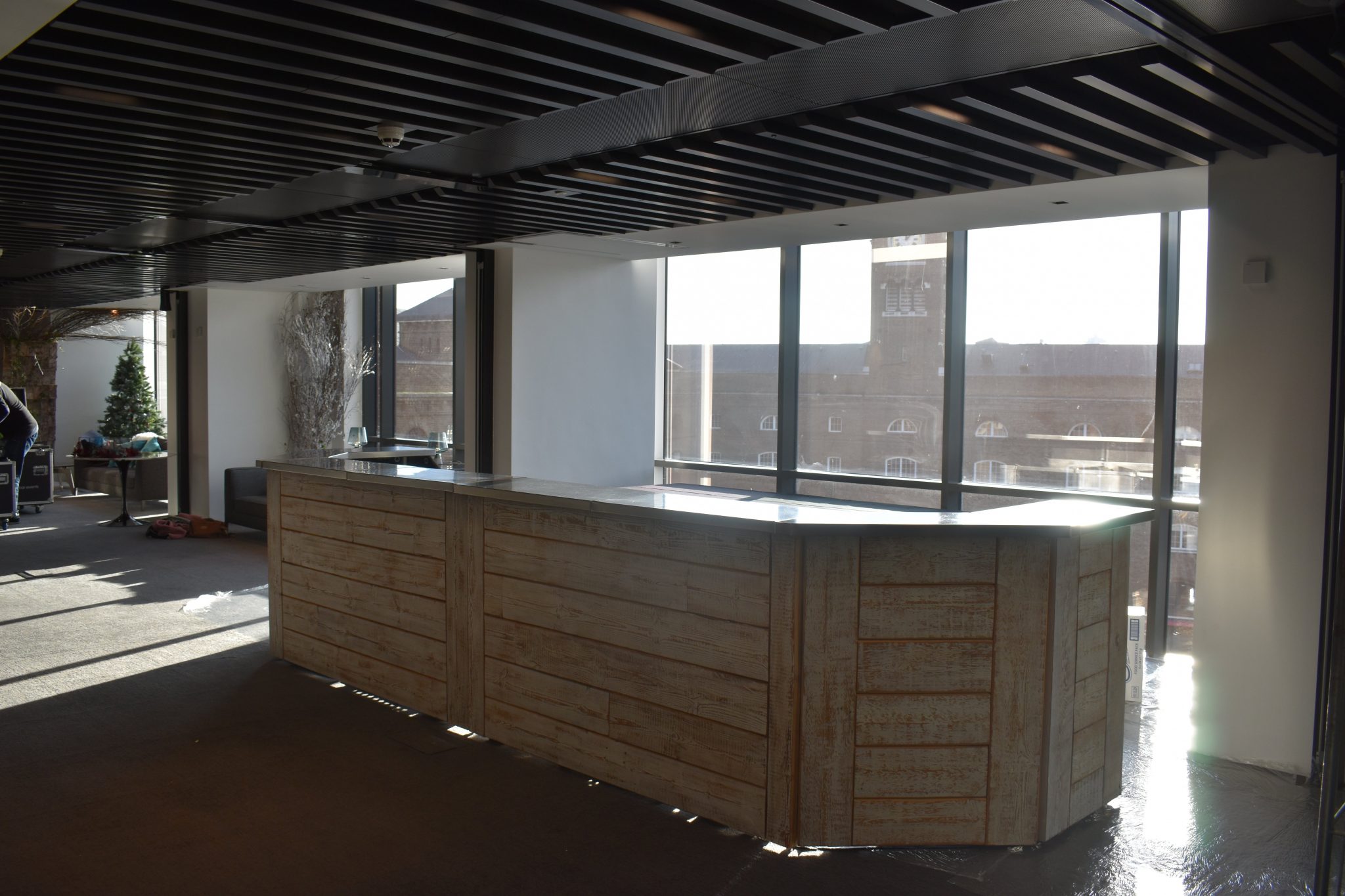 This was for a recent event in East London, you can see the before (above) and after (below) of one the craft wood bar from our Classic Range. This is what we would call one of our dressed mobile bars, obviously dressed for Christmas on this occasion! Themes mean different things to different people, so whether you prefer to go all out and immersive with your theme or keep it slightly dialled back and reserved, we have options for all eventualities. From Alice in Wonderland to 1920s Gatsby, Colonial bars to Rock n Roll Bars, we have supported all manner of themed events over the years!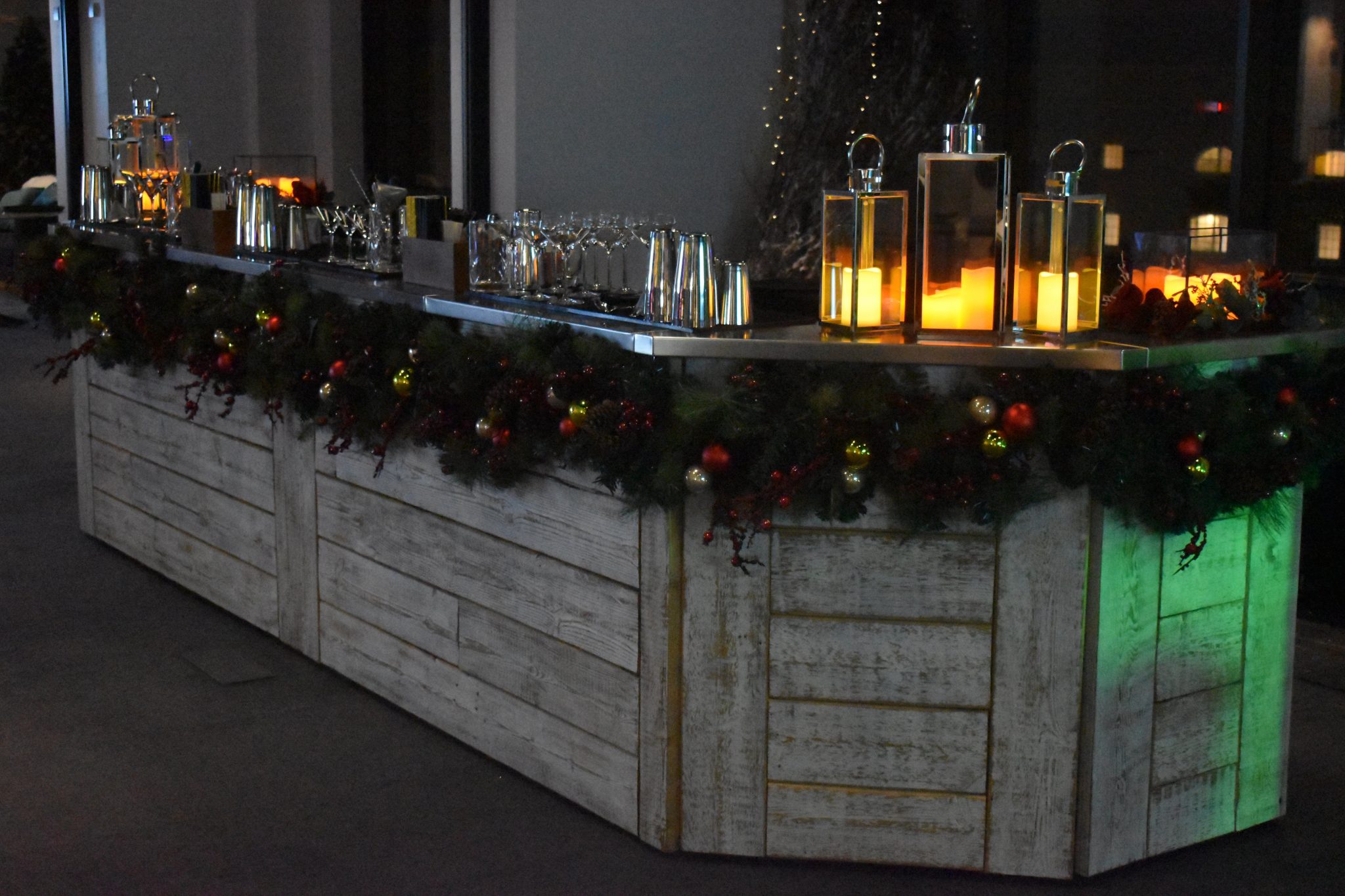 Are you interested in our props for bars, dressed mobile bars, themed bars, bartender hire – or anything else? Here is how you can get in contact.