A Christmas themed mobile bar, Christmas themed bartenders & more for Vacherin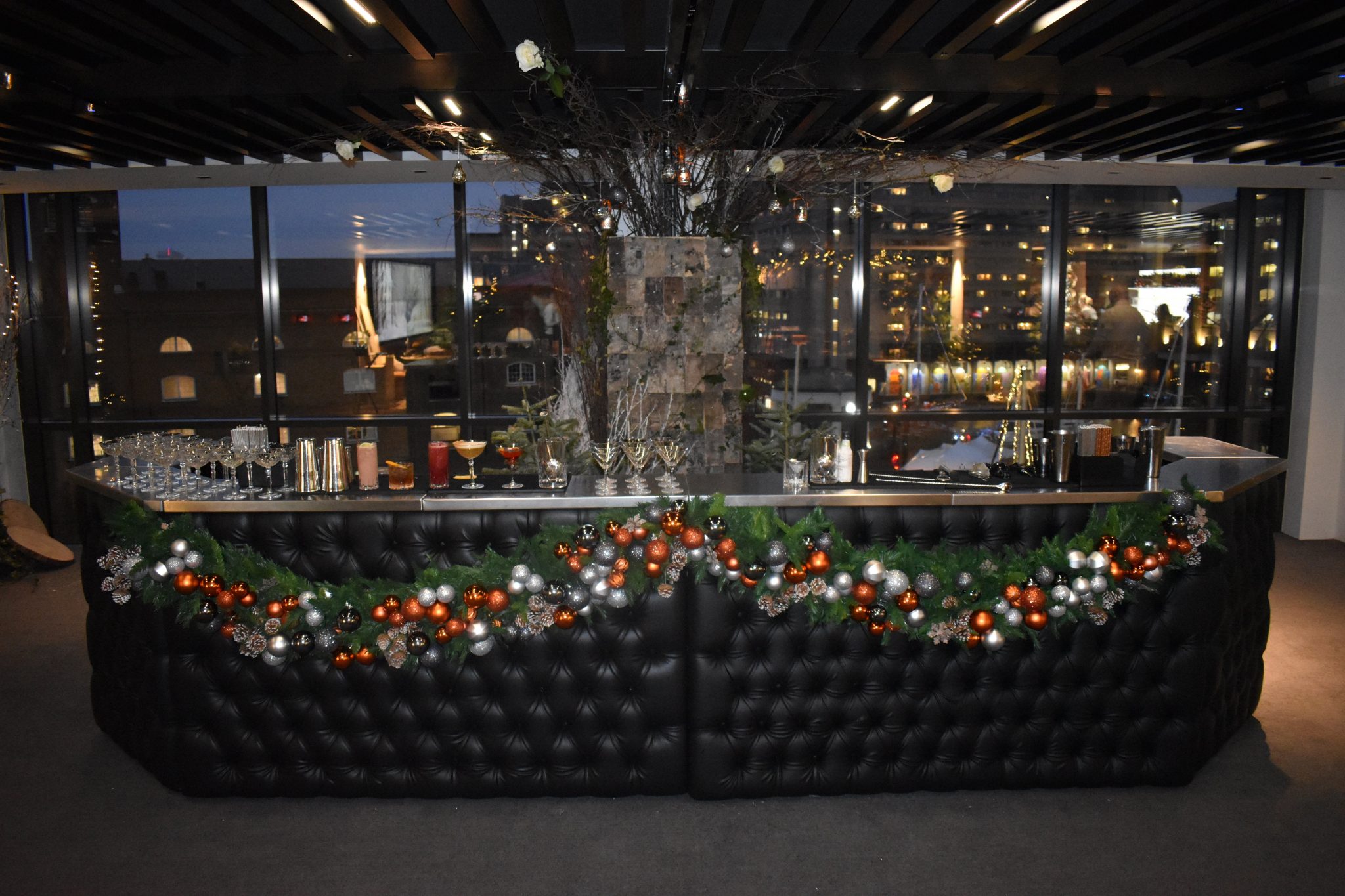 Working alongside our friends at Vacherin catering, we supported a Christmas party at the impressive Clarksons Platou offices in St Katherine's Dock, London, with a Christmas themed mobile bar, Christmas themed bartenders, and more! As the Christmas party was for around 140 guests, we consulted with the client on a 5 meter Christmas themed mobile bar with returns, to ensure everyone had ample space at the bar.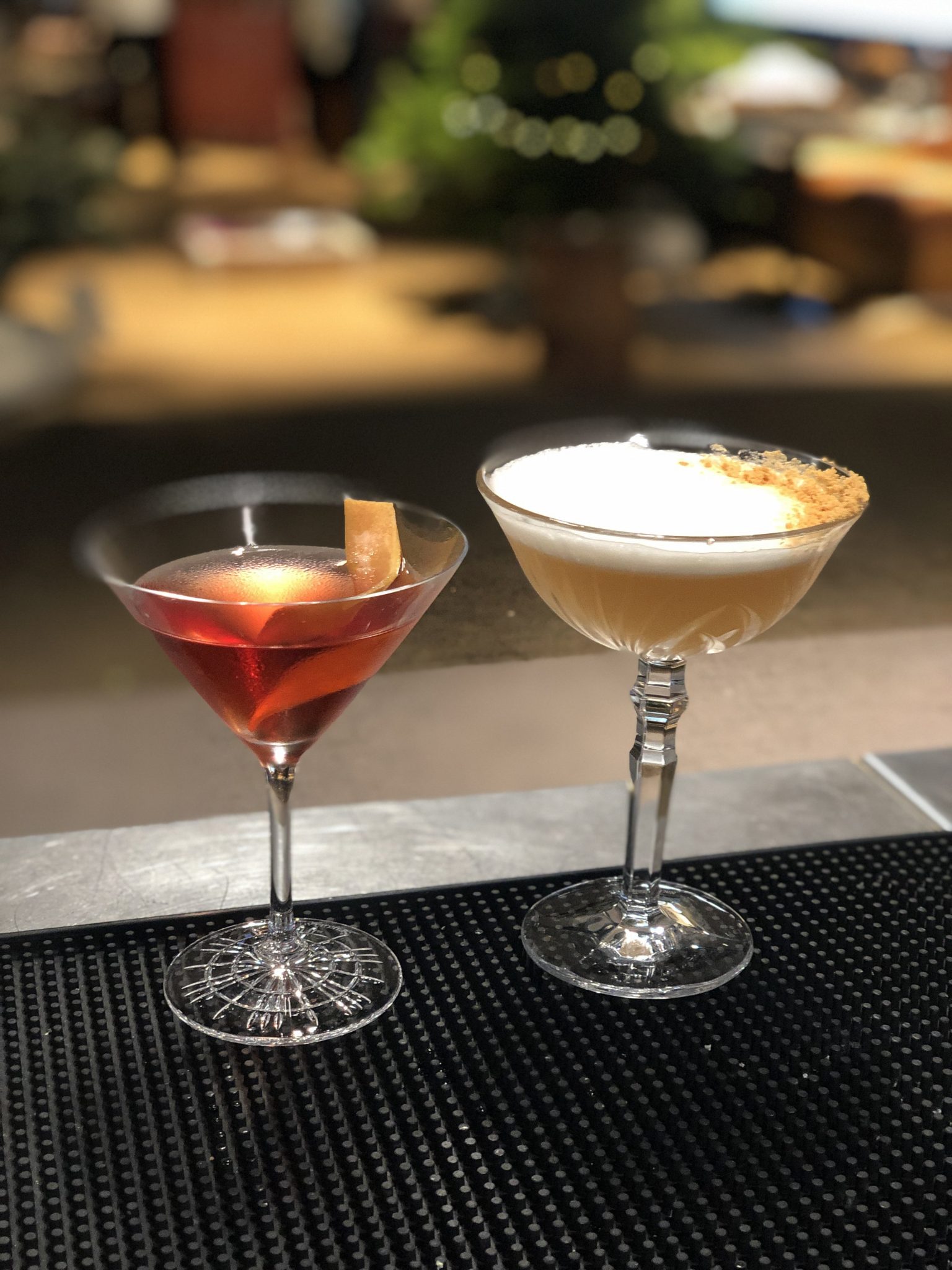 With a very special range of Christmas cocktails on offer, including a bespoke Christmas Cocktail especially created for this event, there was plenty of reason to get to the bar! We have a great range of Christmas cocktails that we break out for the holiday season, including an Egg Noogins and a Merry Fizzmas, you can have a quick look at these here. The client requested a bespoke cocktail for the event. Our team of professional mixologists have a lot of experience creating bespoke cocktails for events, these can be branded, or themed, as this cocktail was. Capitalising on the Christmas/ Wintery theme, we created a Winter Vesper, made up of premium vodka, sloe gin, Cocchi Rosa, and grapefruit oils, served in a gloriously elegant martini glass.
Alongside our Christmas themed mobile bar we had two gloriously made-up Christmas themed bartenders. We have a wide range of bartenders available for hire, from flair bartenders to mixologists and even bar-backs and other support staff if needed. We have been asked to theme our bartenders in all sorts of ways over the years, the Christmas themes are always great – with our guys and girls dressing up elves, snowmen, or in this case donned in professional, performance make-up! Don't worry, they are very friendly… even if they do look a bit frosty!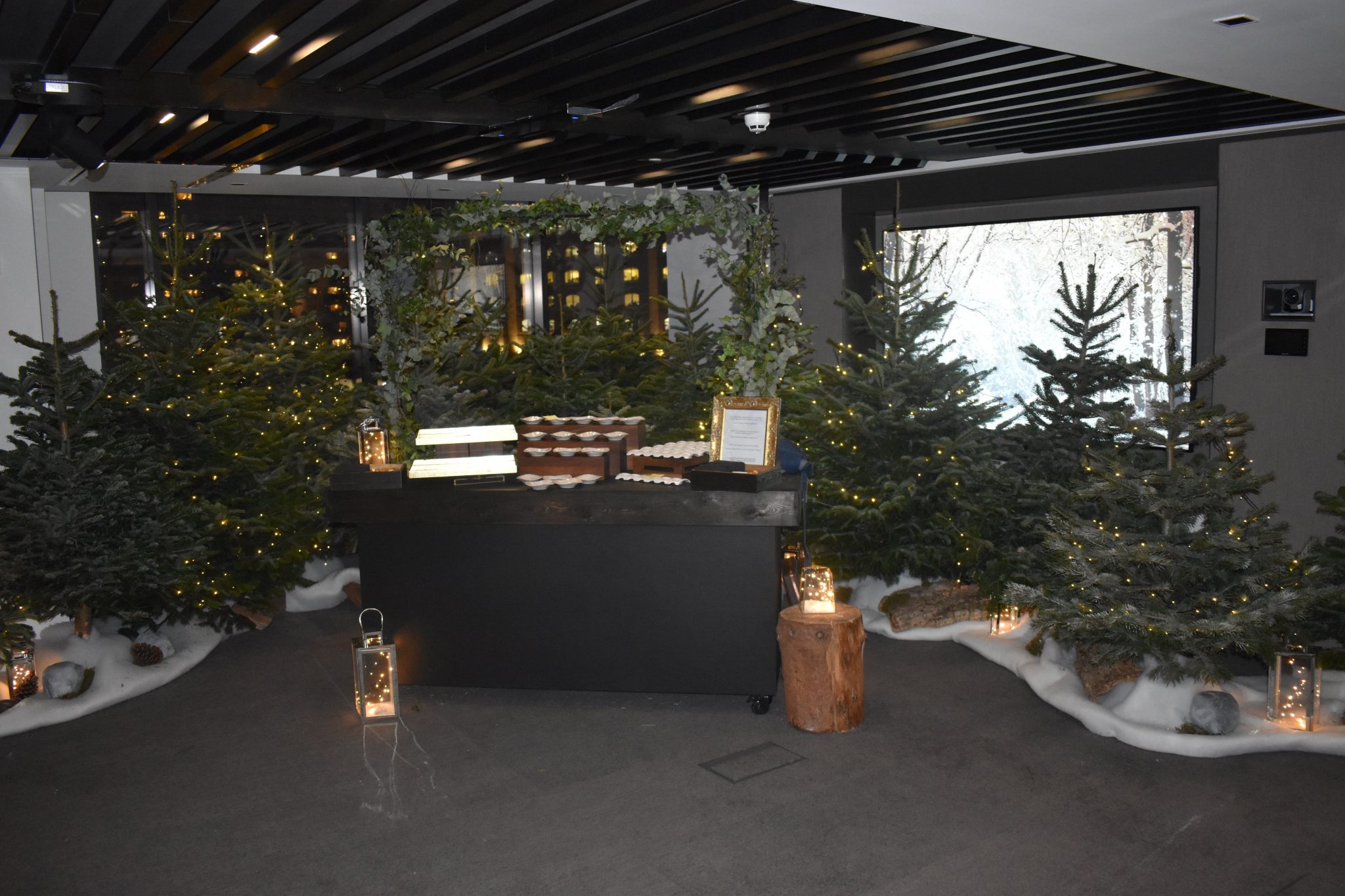 We also have a wide range of mobile bars to choose from when it comes to Christmas. You can opt for something very Christmassy, such as one of our HD mobile bars with a present fascia, or an ice block effect mobile bar. On the other hand, you can go for something from our Classic Range such as the above padded-leather mobile bar donned with a decorative Christmas bauble wreath. Whatever you choose, don't forget to ask about our Christmas bartender hire. You haven't lived until you've seen Santa spin a bottle on his finger and body roll a cocktail tin!
Interested in our Christmas themed mobile bar, Christmas themed bartenders, Christmas bartender hire, Christmas cocktails or anything else? Then you can get in touch here.