A spectacular Rock and Roll themed mobile bar for this private event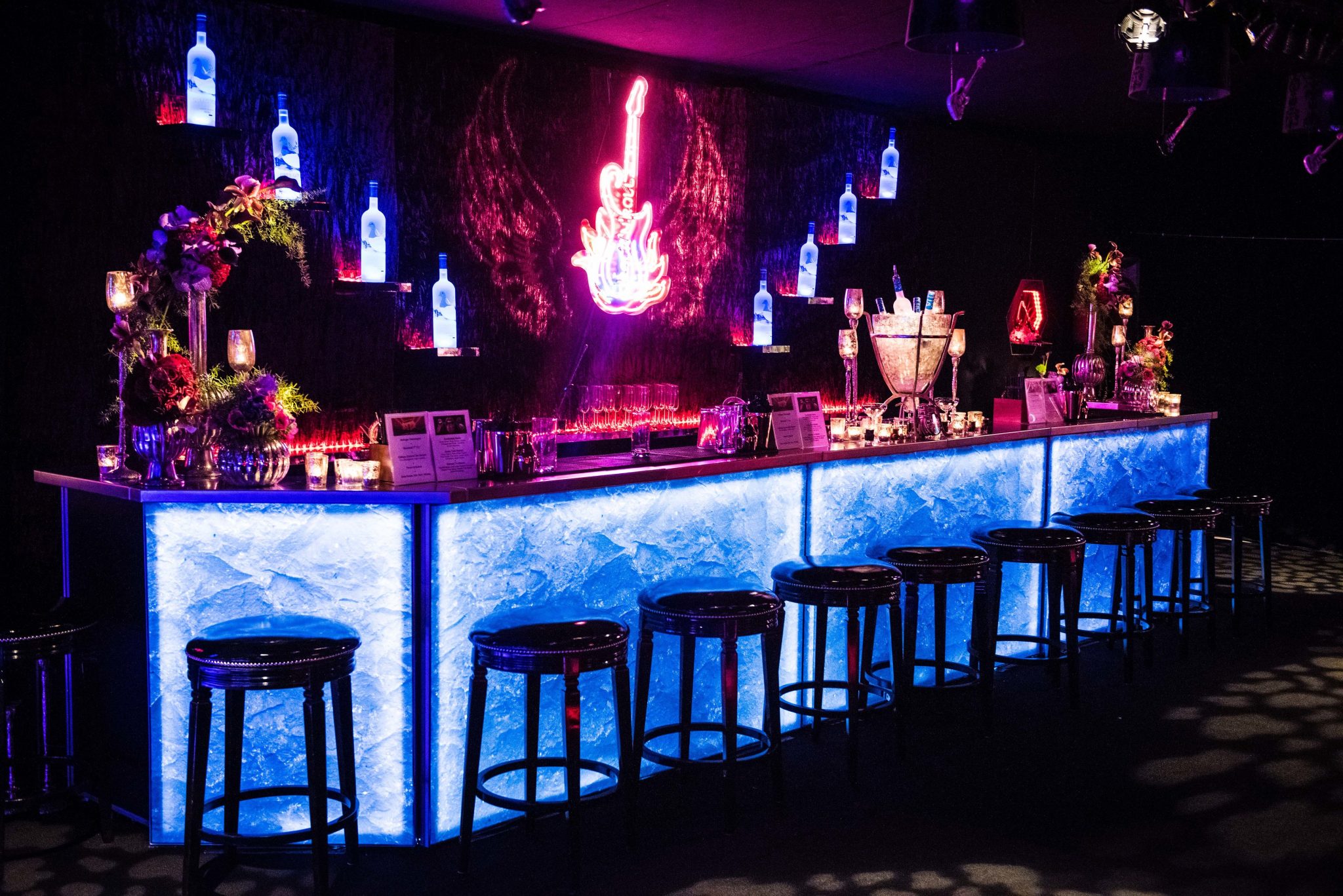 We have produced a lot of bars over the years, this Rock and Roll themed mobile bar has to be up there in our top 5. Rock and Roll is a genre of popular music that originated and evolved in the United States during the late 1940s and early 1950s, from musical styles such as gospel, jazz, boogie woogie, rhythm and blues, and country music. We have come to love the genre referred to as Rock n Roll here in Britain and since it took off in the USA in the 1940s it can be argued that UK artists have contributed very heavily to this popular musical genre.
Inspired by everything Rock and Roll from Elvis to AC/DC, our clients for this private event requested a Rock and Roll themed mobile bar that would comfortably serve around 100 guests. Working with At Home Catering and taking place at a beautiful residential property, backing onto the River Thames in the scenic village of Cookham in Berkshire, this private event was certainly one to remember.
The brief from the client in the lead up to the event was for a Rock and Roll themed mobile bar with a purple stone effect on the front of the bar, backlit by LED lighting. Our in house design team here at Ace Bar Events are able to mock up almost any design of your choosing so you can get an idea of how the main visuals on the mobile bar would look. In addition we can add all sorts of props and decorations to fully ensure the mobile bar is themed in the exact way you require.
For example, take a look at the design our team put together following the brief of a purple stone effect front to the mobile bar (as you can see from the other photos, the LED lighting behind the stone effect looks absolutely spectacular):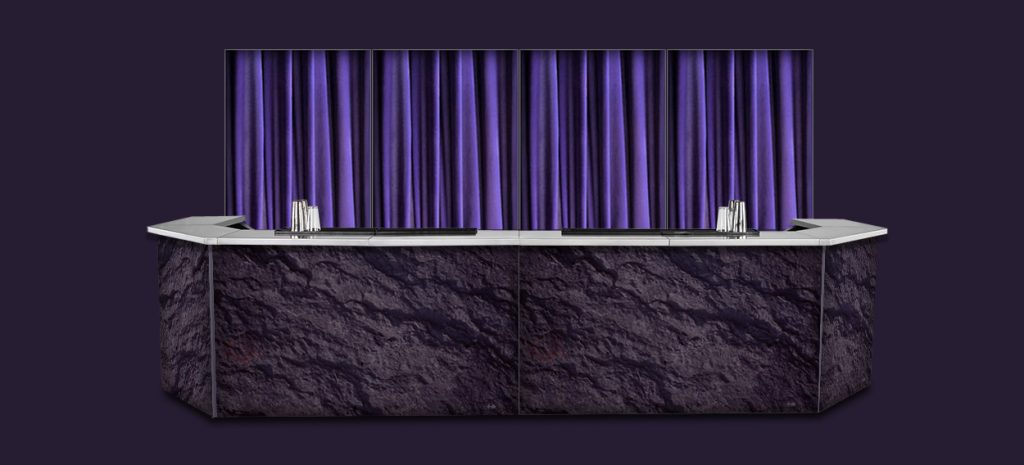 Working closely with an event designer finishing touches were put on the Rock and Roll themed bar, presenting the client with one of the coolest themed mobile bars we have ever put together. As you can see below the mobile bar fit in perfectly with the staging and props also acquired by the client.
As well as our Rock and Roll themed mobile bar and all associated drinks and alcohol we also provided two of our best, professional flair bartenders who played out the Rock and Roll theme perfectly. Flair bartending and Rock and Roll really do go well together and this was evident to all on the night.
Our flair bartenders were tasked with creating a host of cocktails for the 100 or so guests throughout the evening, many of which were selected from our cocktail menu – which you can view here. Although we are able to put together a bespoke cocktail menu, or even a bespoke cocktail creation for you, your brand, or your event.
Considering it was a Rock and Roll themed event you can probably guess which classic cocktail the client opted for, the Porn Star Martini of course!