Dive down the rabbit hole and discover our Mad Hatters mobile bar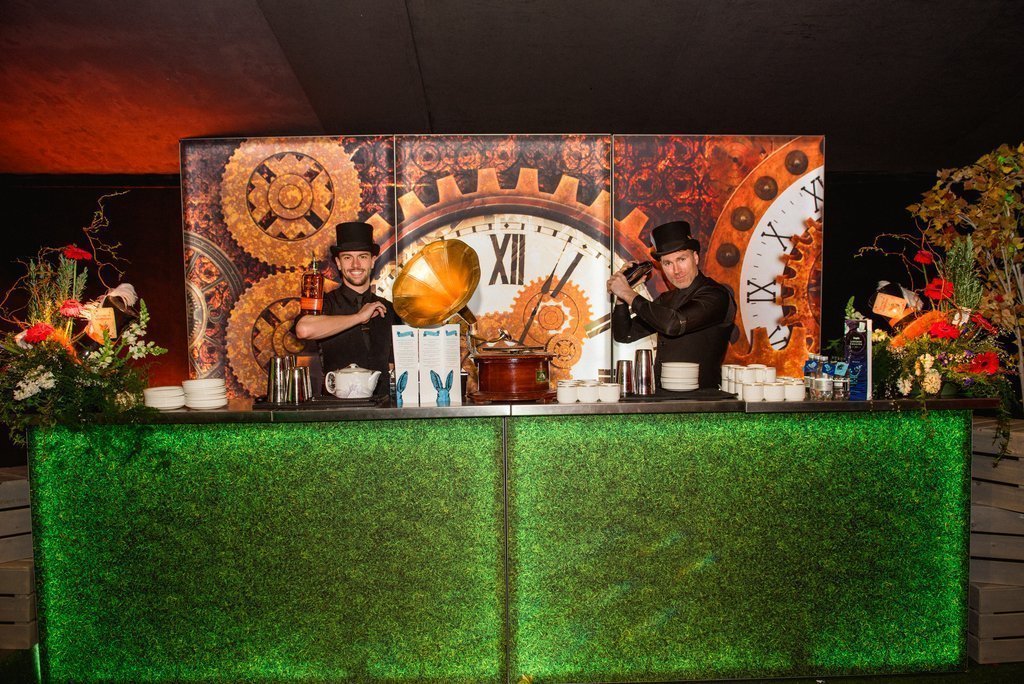 We had the pleasure of working with our friends at Vanilla Bean event catering once again, this time featuring our Mad Hatter mobile bar, themed cocktails and lots more. Taking place at the Duplo offices in Weybridge, Surrey, this event was for around 100 of the Duplo employees who were to enjoy a Mad Hatters Tea Party, delivered by ourselves and Vanilla Bean.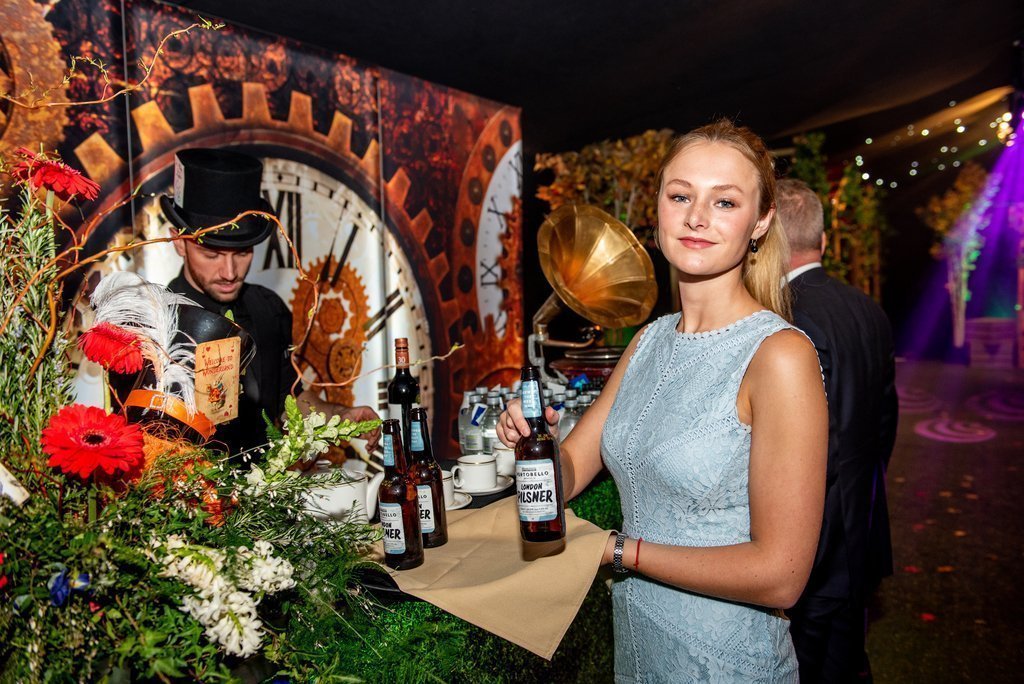 We started by assembling our 4 meter grass effect mobile bar, which is part of our HD range. Our HD range of mobile bars such as this Mad hatters mobile bar, feature LED back-lit high definition graphics. The back lighting and the quality of the imagery really makes the front of the bar stand out, almost looking as if it were the real thing. We can even have the front of the bar displaying an image of your choice if you would prefer, our in house design team can make almost anything happen. You can have a go at designing your own bar with some of our more popular designs on our online editor if you like…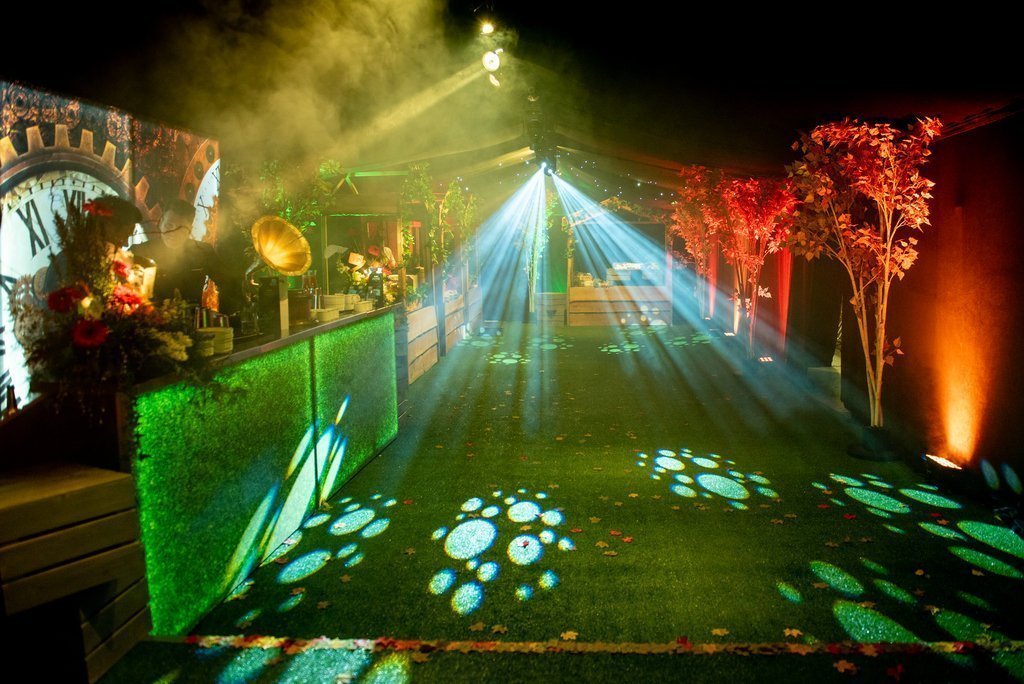 Whereas Vanilla Bean delivered an exquisite and cleverly themed array of food, we focused on what we do best, the drinks. Keen to ensure the fantasy theme wasn't lost, we dressed our professional mixologists up in suits and top hats with the a range of cocktails on offer including an Earl Grey Old Fashioned – served in a china tea pot of course. You can take a look at some of our own cocktail creations here.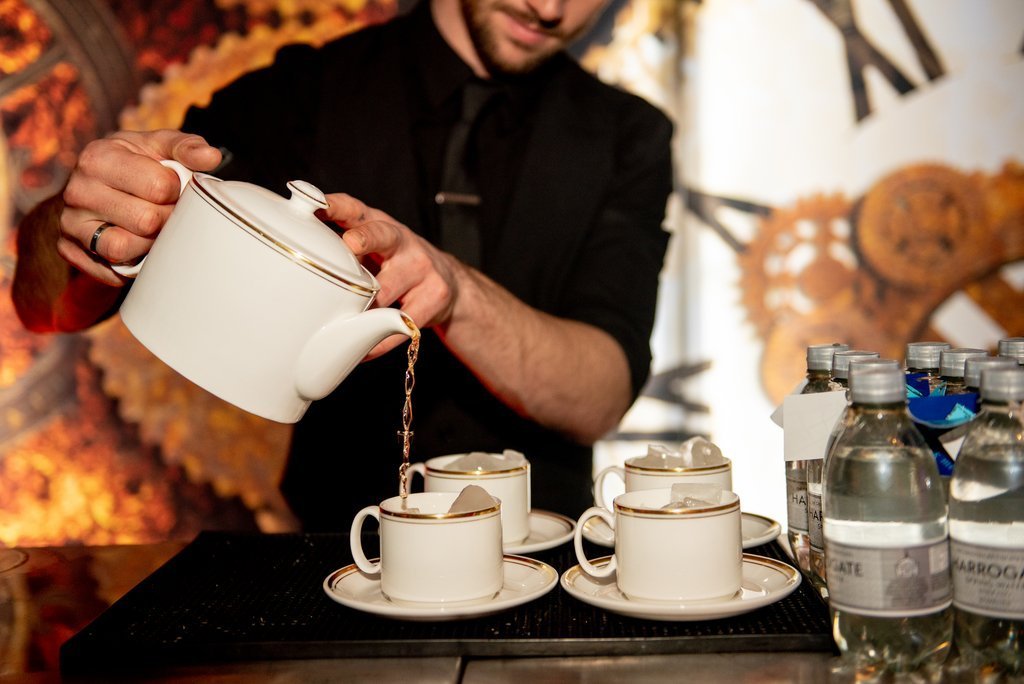 Alongside a few props on the front bar and some of our themed LED back-lit backdrops, we were able to create a wholesome fantasy mobile bar look and feel – which was only further embellished by the amazing event decorating you can see in the images.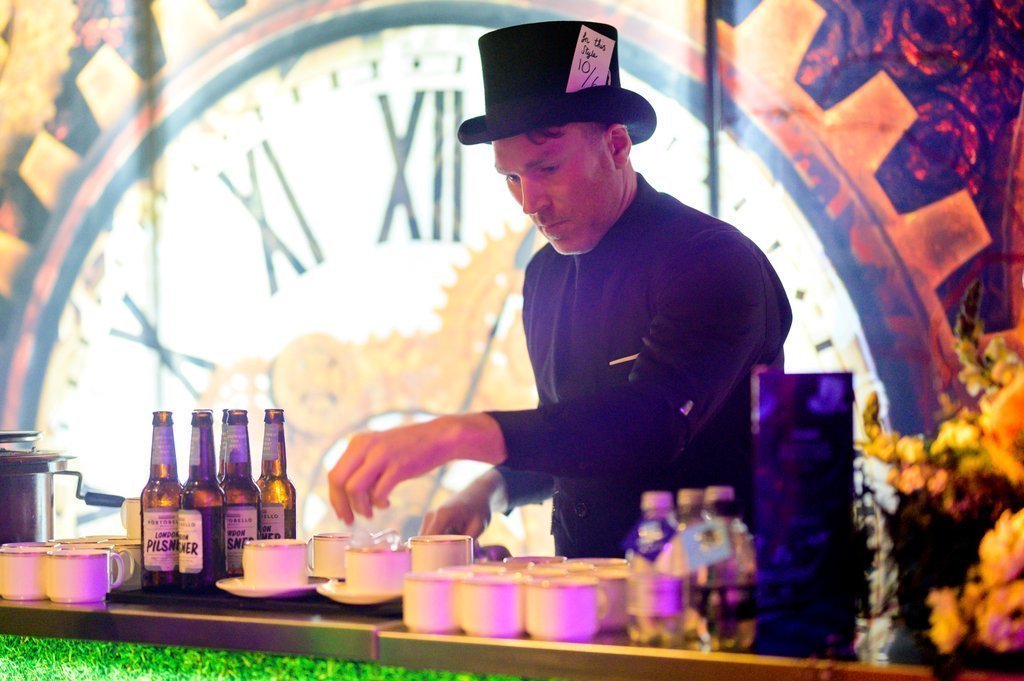 If you are interested in a Mad Hatter mobile bar, fantasy mobile bar, bartender hire, cocktail creations – or anything else, then please do not hesitate to get in contact.