A Gatsby themed bar for a Flogas Cocktail Reception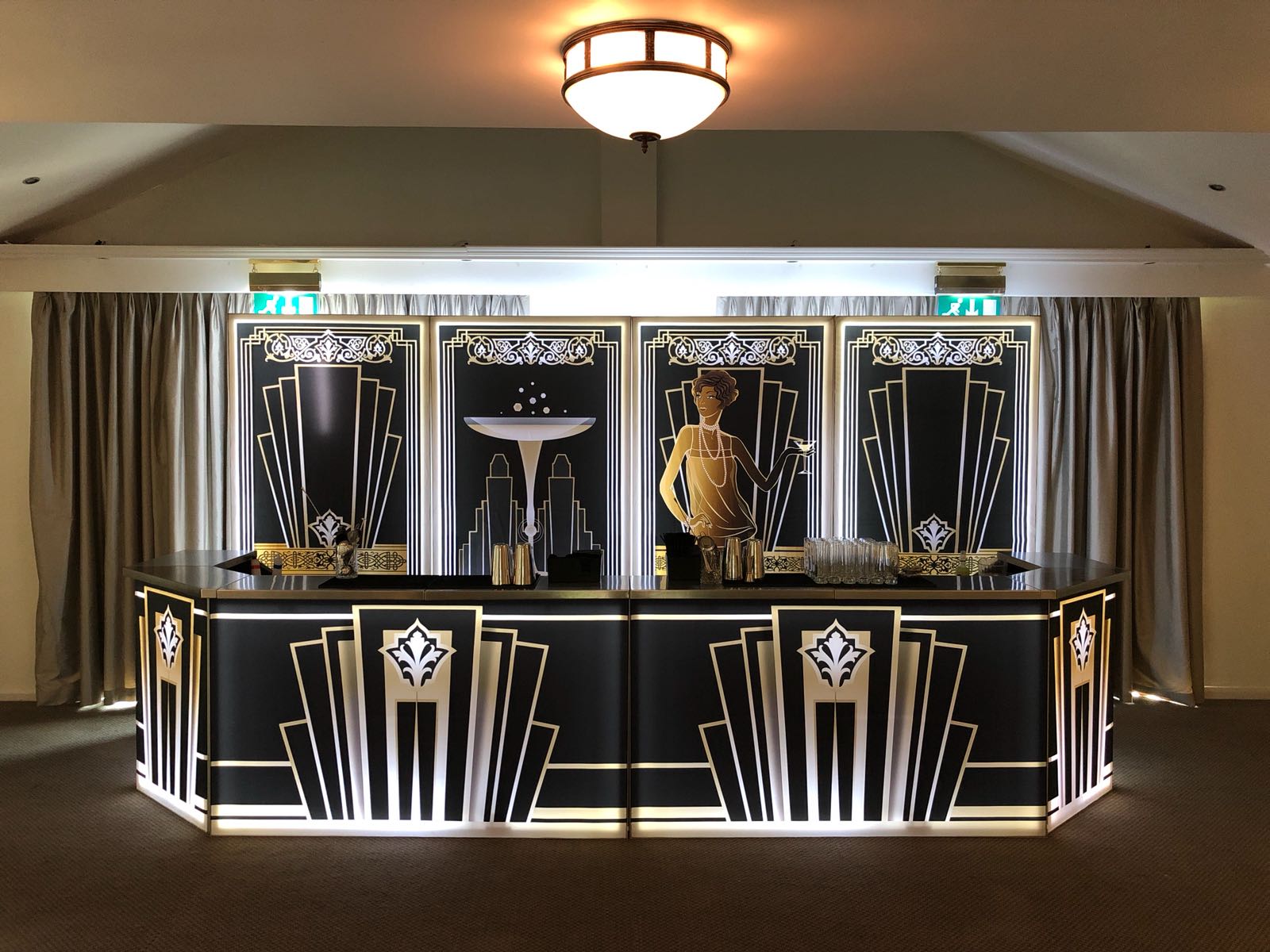 We had the pleasure of providing our services for a corporate event in Wales, including our Gastby themed bar, 1920s cocktails and flair bartenders for a cocktail reception. The reception was for British energy supplier Flogas taking place in the beautiful Vale Resort close to Cardiff, Wales. Nestled within a 650-acre private estate in the beautiful South Wales countryside, the Vale Resort is far more than your average luxury hotel and the perfect setting for a Great Gatsby themed bar and event.
Located in the Vale of Glamorgan in South Wales, Mr. Gatsby may be far from home, however the essence of the roaring 20's was certainly present. Putting our Wales mobile bar hire to the test, the 5 meter Gatsby themed bar was an easy choice for Flogas with the high definition graphics and themed back panels to really set the scene.
With around 120 guests in attendance at the Flogas cocktail reception, the 5 meter bar was just perfect to ensure that everybody were served quickly and efficiently throughout the event. We have a wide range of mobile bars available, ranging from the HD range which features high definition graphics such as the Gatsby bar – or the Classic range which features genuine beech wood fronted bars, purple slate bars and more. Available in all manner of sizes ranging from 2 meters up to almost any length of your choosing, our Wales mobile bar hire, or bar hire elsewhere in the UK will be sure to meet your requirements. Be it an island bar, a mirrored bar, or just your standard 2 meter set up we have every base covered.
Working alongside Wow Events Hire, feedback from the event was very positive. In addition to our Gatsby themed bar, flair bartenders and glassware we also offered the choice of two classic 1920s cocktails. We are keen cocktail creators here at Ace Bar Events, here you can take a look at some of our own very fine creations. For the 1920s Gatsby themed event we had the delicious Raspberry Ricky and the Bees Knees, check out the recipes below: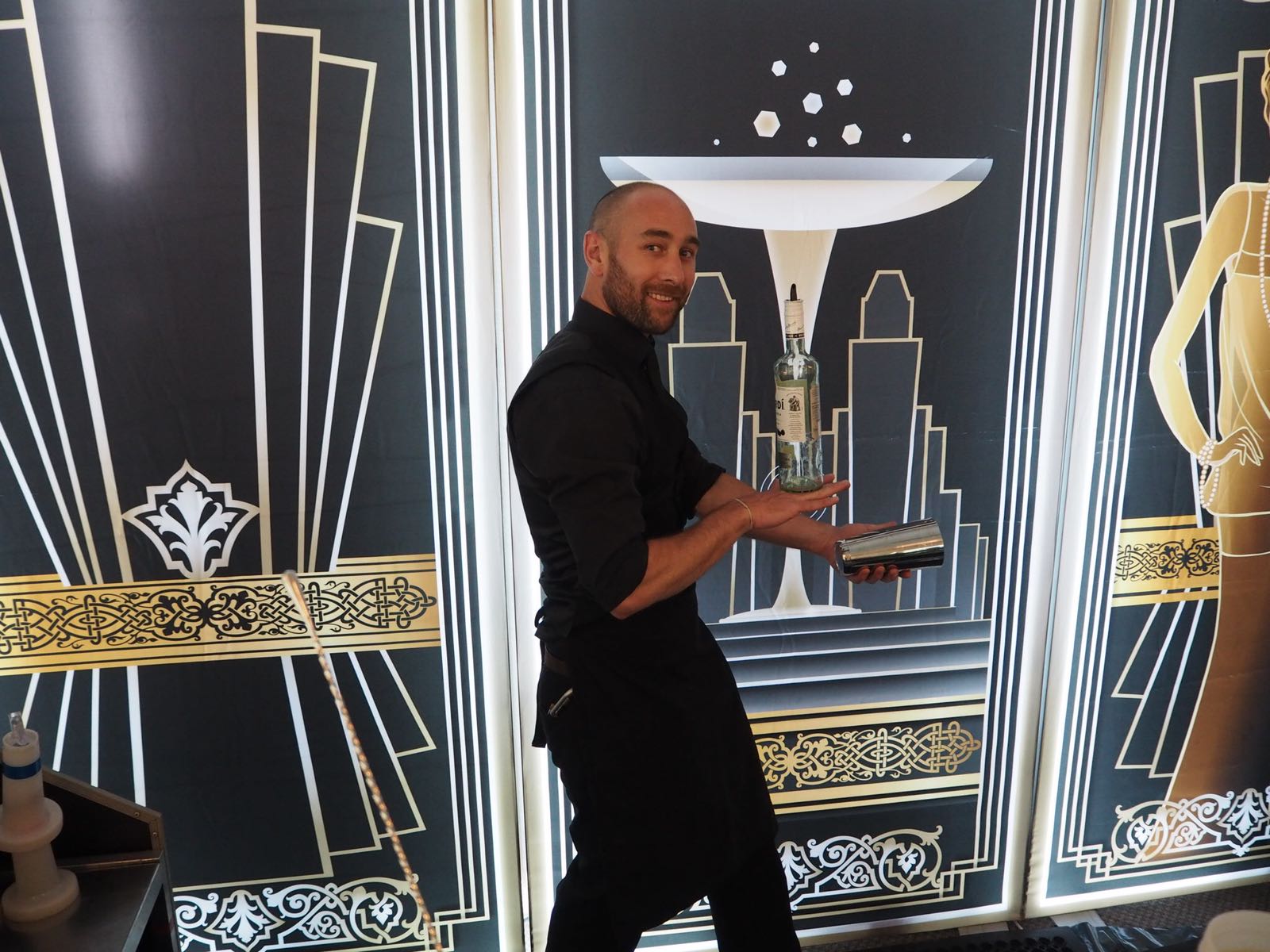 Raspberry Lime Rickey
4 fresh raspberries (or 10ml of Raspberry cocktail syrup), 50ml of vodka, 20ml fresh lime juice, 1 dash of Chambord and top with soda water. Garnish with a lime wedge.
Bees Knees
50 ml of gin, 30 ml of fresh lemon juice, and 1 table spoon of honey. Garnish with a dehydrated lemon wheel.
If you are interested in our Gatsby themed bar, Wales mobile bar hire, flair bartenders, or anything else – then please do not hesitate to get in contact.