Mayfair mobile bar hire and christmas cocktails for John Bell & Croydon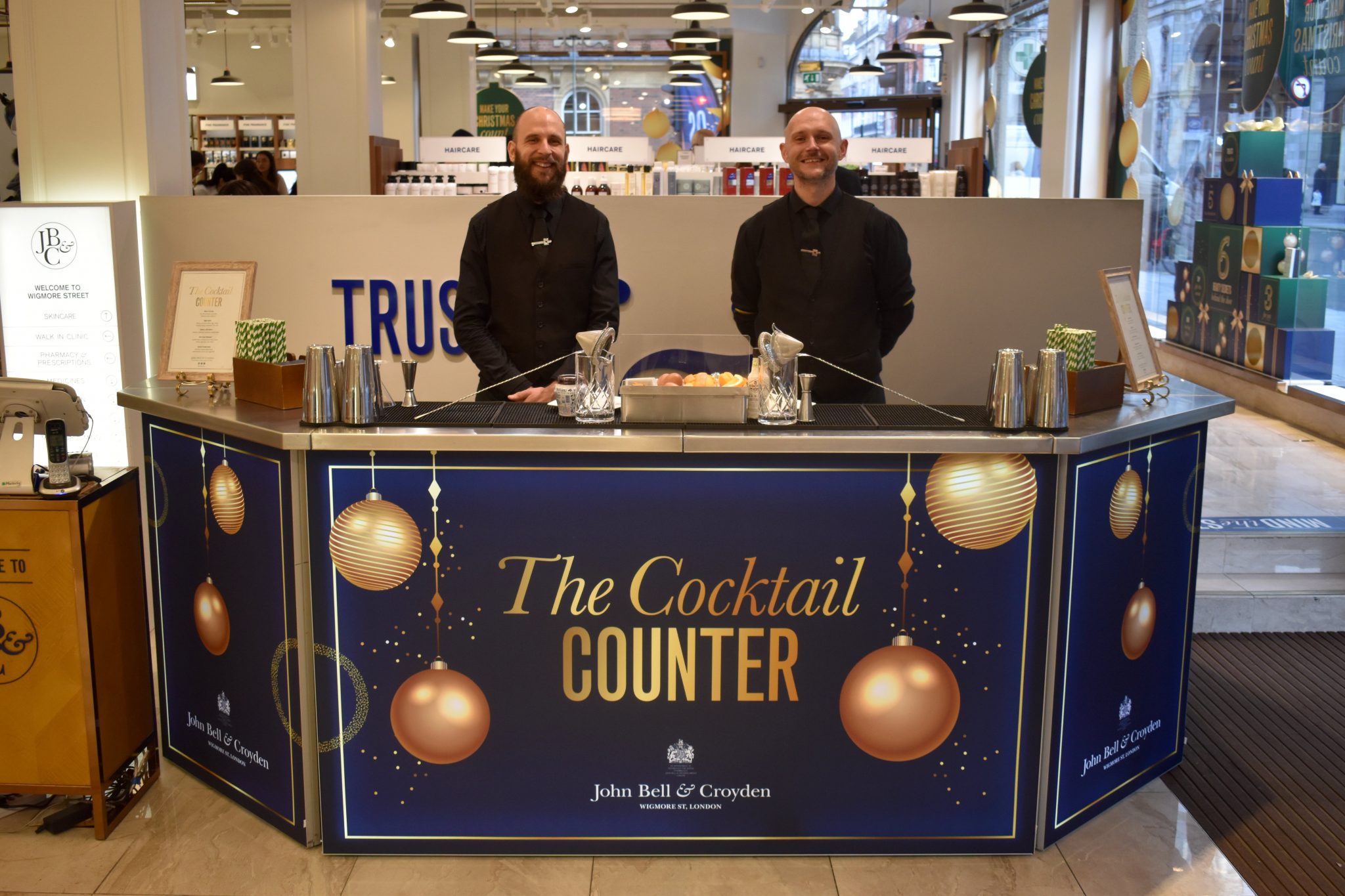 Our Mayfair mobile bar hire team had the pleasure of putting on an event at the iconic John Bell & Croydon department store in Mayfair, London. This was a special event that was being held over the Christmas period involving our Mayfair bar hire, and something that John Bell & Croydon do every year. It is always one of the busiest events of the Christmas period for the store and this year we were happy to hear they wanted to do something a little different involving our range of Christmas cocktails.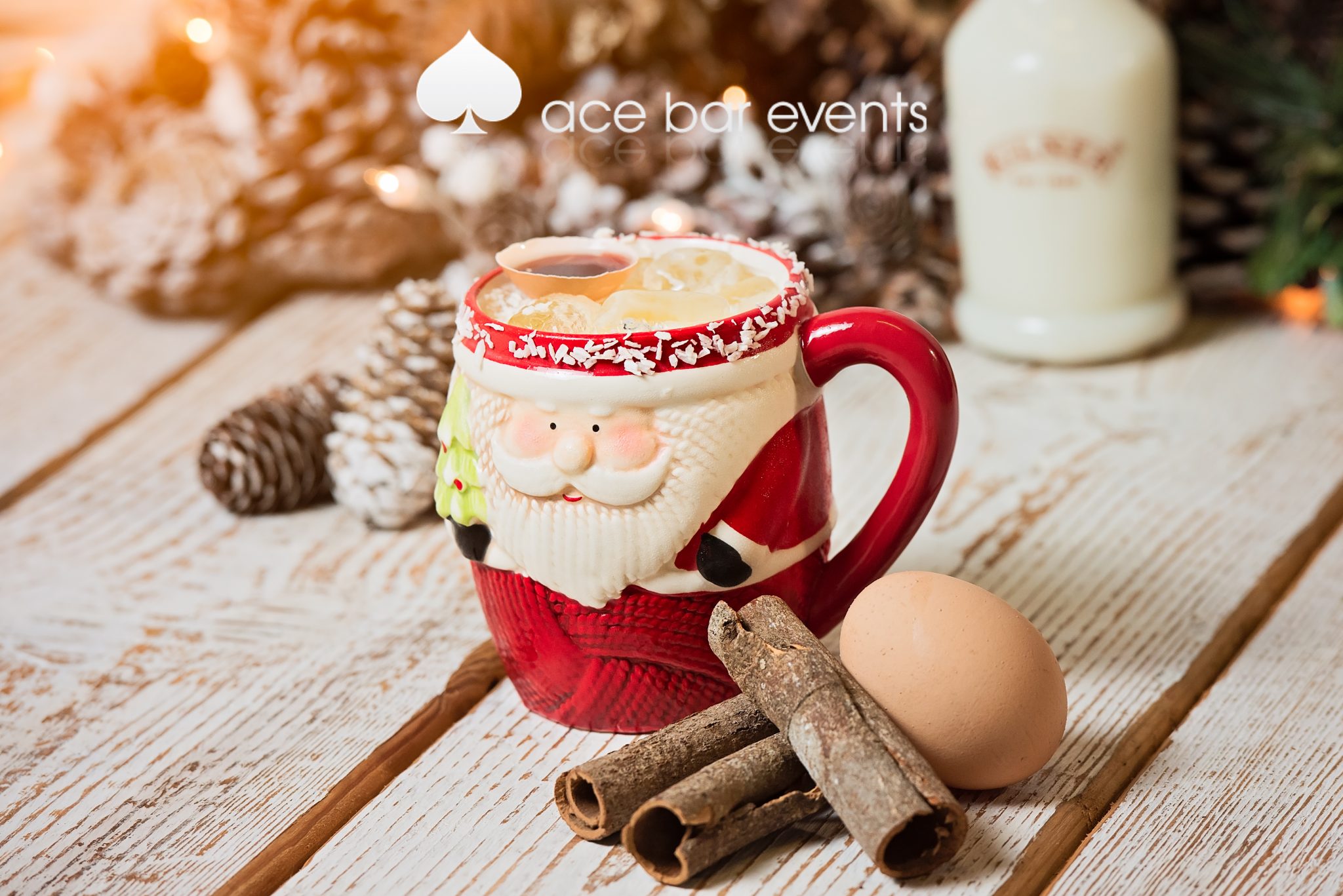 And so 'The Cocktail Counter' was born, nestled in amongst the various sales counters and displays. The cocktail counter was made up of one of our three-meter mobile bars from our Mayfair mobile bar hire team, specially branded with a Christmas design, the logo of John Bell & Croydon and the Royal seal. As part of our HD range of mobile bars, the fascias were also backlit with LED lighting which made the gold lettering really stand out. All of the mobile bars in our HD range can be customised using high definition imagery of your choice, branding, or something completely custom made. On the other hand, our Classic Range of mobile bars makes use of natural materials for the bar fascia, such as craft wood, padded leather, white brick, or mirrored panels.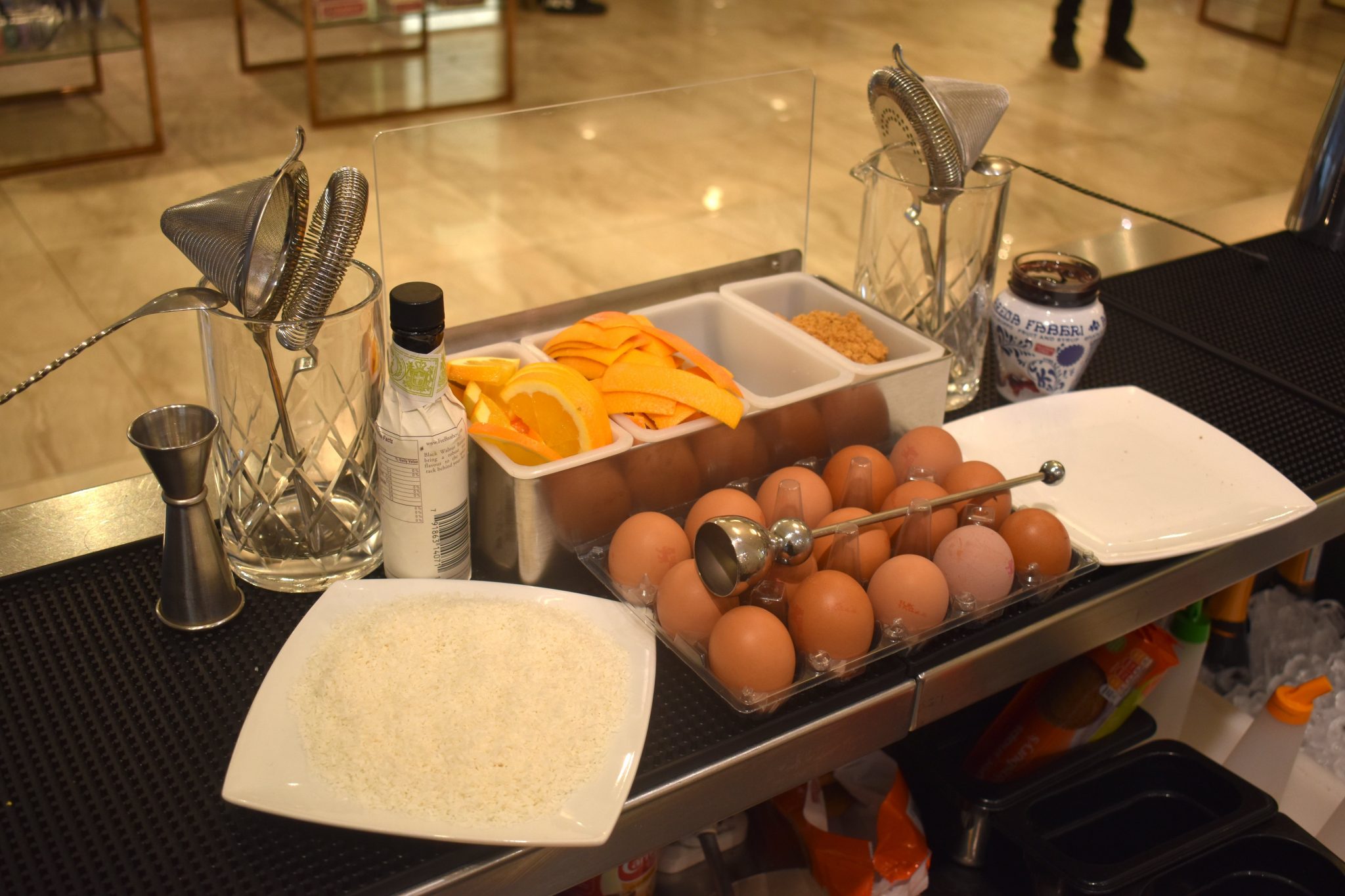 Manning our Mayfair mobile bar were two of our professional mixologists. Alongside our mobile bar hire and cocktail design, we also offer a large range of professional mixologists and flair bartenders – as well as all bar support staff. So whether you are looking to throw an event large, or small, our bar support service will be able to meet your requirements.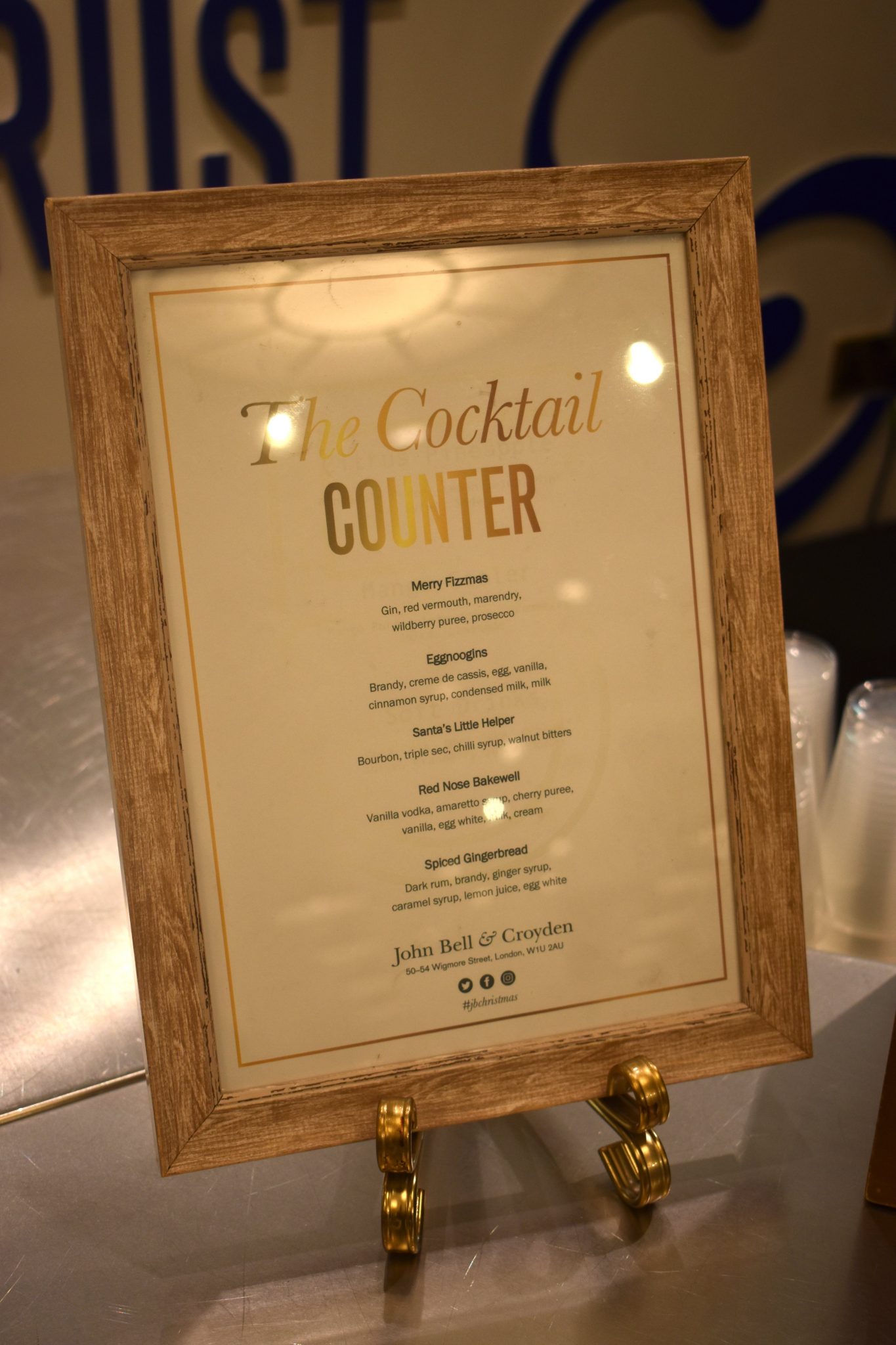 As a Christmas themed event, our mixologists were tasked with making a range of our original Christmas cocktails for customers visiting the Wigmore Street store. This included a Merry Fizzmass, our Egg Noogins, Santas Little Helper, a Red Nose Bakewell, and a Spiced Gingerbread. You can have a closer look at all our delicious Christmas cocktails here. In total, over the course of the day, our mixologists served over 800 cocktails to a wide range of very happy customers!
It was a fantastic event for our Mayfair bar hire team and we were also very happy to receive an excellent review from John Bell & Croydon on our new Trust Pilot page.

If you are interested in our Mayfair mobile bar hire, Mayfair bar hire, bartender hire, Christmas cocktails, or anything else – then you can get in contact here.