Twenties mobile bar hire for a private event in Burton-upon-Trent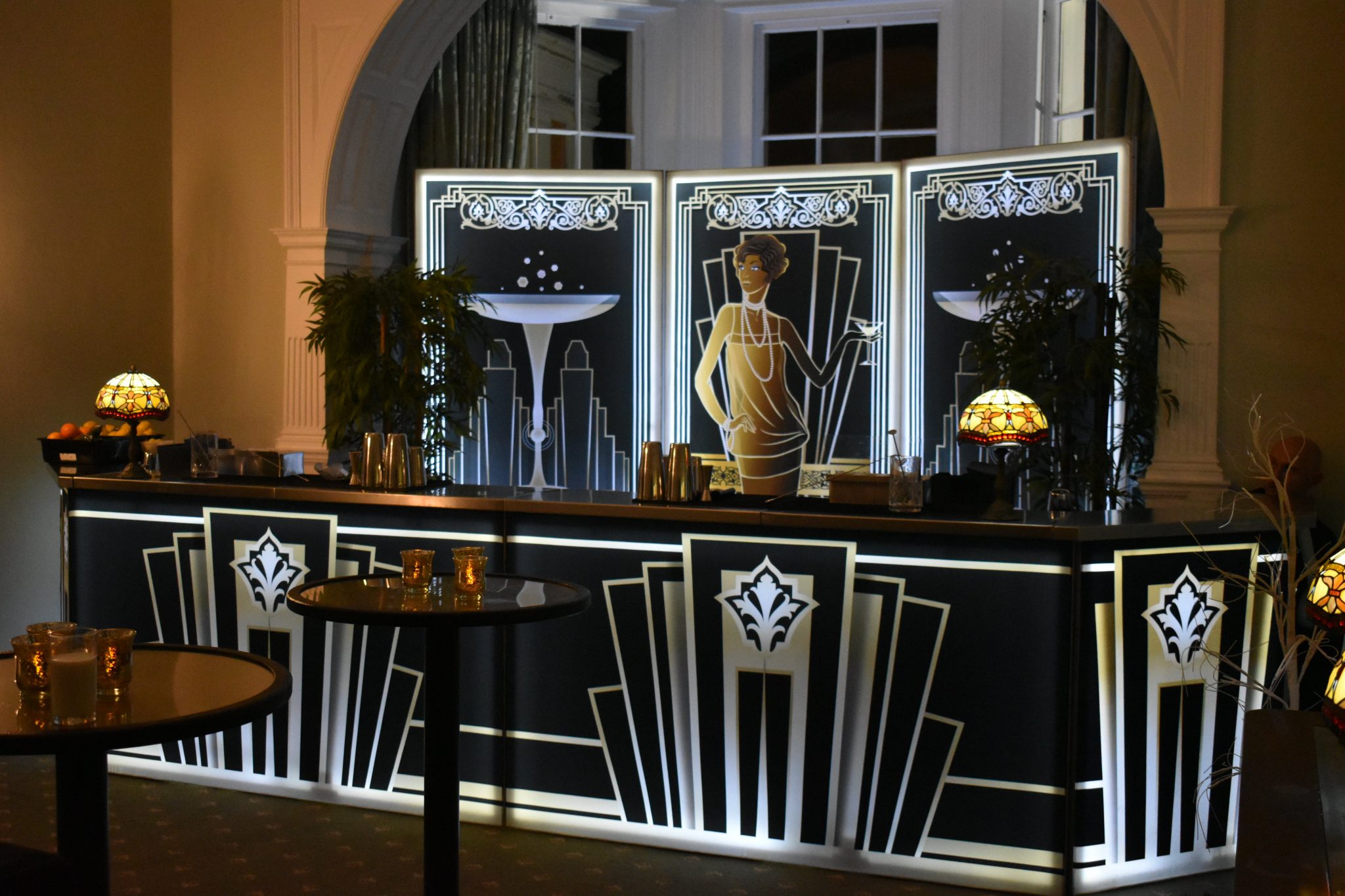 The Georgian era, like that of the 1920s, was defined by characteristic architecture and design; so when our twenties mobile bar hire was called into action recently at this Grade II listed Georgian Manor House in Burton-upon-Trent, we knew it was going to be special. Now known as the Dovecliff Hall Hotel, this elegant property dates back to the 1790s and is set in 7 acres of beautiful garden, overlooking the River Dove. It proved to be the perfect venue for a private Twenties themed party, which we recently had the pleasure of supporting.
Our Twenties bar hire took centre stage, featuring in one of the fine drawing rooms of Dovecliff Hall. All of our mobile bars can be customised in a number of different ways with some, such as our HD Range, being fully customisable. We can recreate any image on the fascia of the bar and/or have branding, writing or some imagery of your choice on our free-standing HD back panels.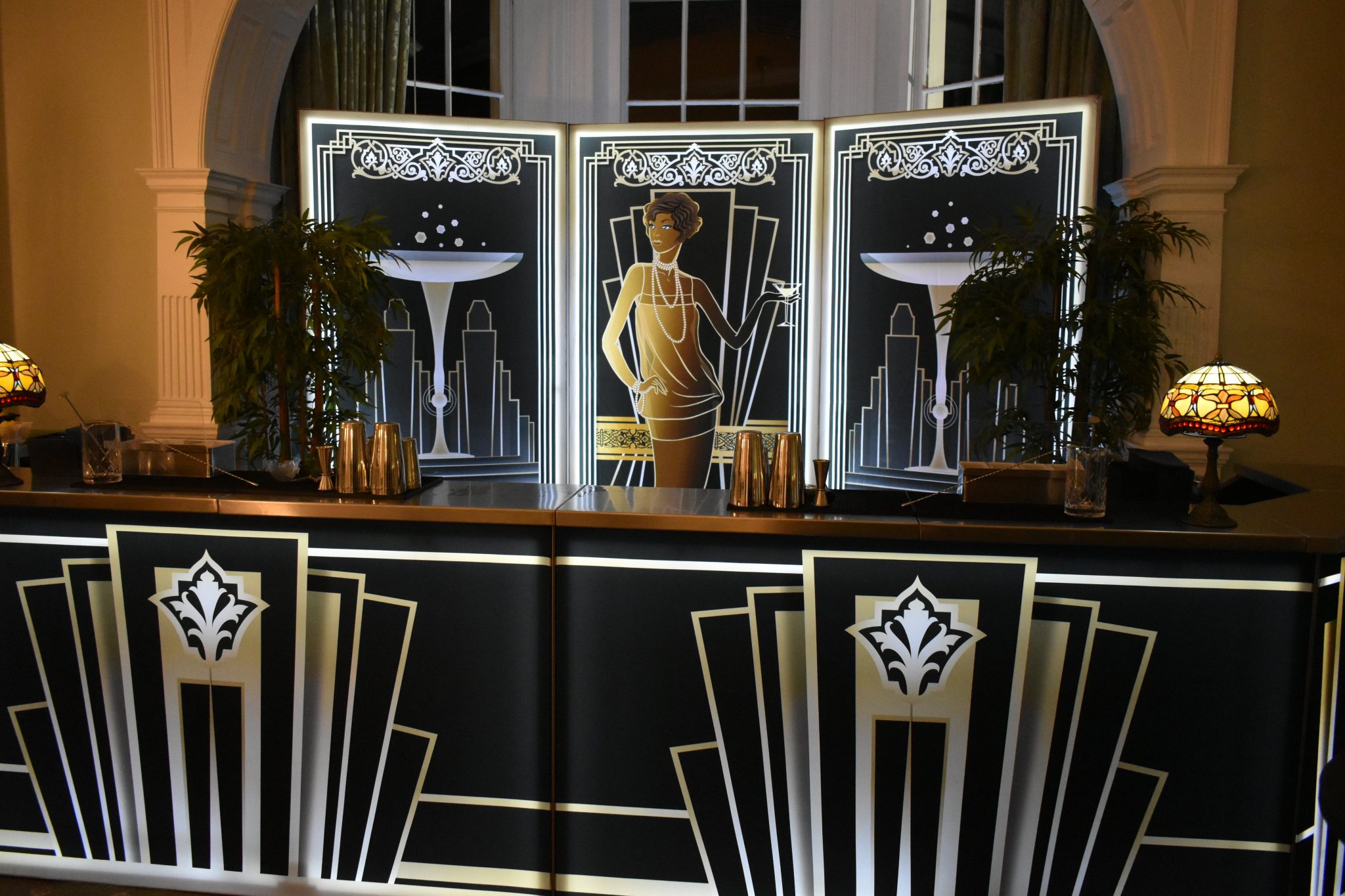 If our HD Range doesn't take your fancy, then you can also choose from our Classic Range. The aesthetic of these bars is different, using natural materials for the fascia of the front bar. These can range from white brick to padded leather, mirror panels to craft wood. You can get a feel for our most popular designs, from the HD, Classic, and LED range, using our online bar design tool – the Ace Bar Configurator.
For us, it doesn't just stop at mobile bar hire. We offer a full bar support service, so as well as our Twenties bar hire, we also provided two of our professional flair bartenders, all barware and glassware, and prepared a tailored range of twenties cocktails, including a Raspberry Rickey and a Bees Knees, as well as a gin and tonic menu featuring our amazing new tonics from Sweden, Beebolin.
With around 120 guests, our 5 meter Twenties mobile bar hire was the perfect size to ensure everyone was well refreshed throughout the evening. In addition to our cocktails, bartender hire and mobile bar hire we can also embellish your theme further if you desire. We have a range of bar dressing options, behind-bar and bar-top props at our disposal – all of which can really help take your theme to the next level. Whether it is the roaring twenties, the swinging sixties, or the naughty nineties, there is always a prop or two to fit the bill.
Are you interested in our Twenties mobile bar hire, twenties bar hire, bartender hire, cocktail design or anything else? Then you can get in contact here.