A stunning circular mirrored bar for a private event in Kingswood, Surrey.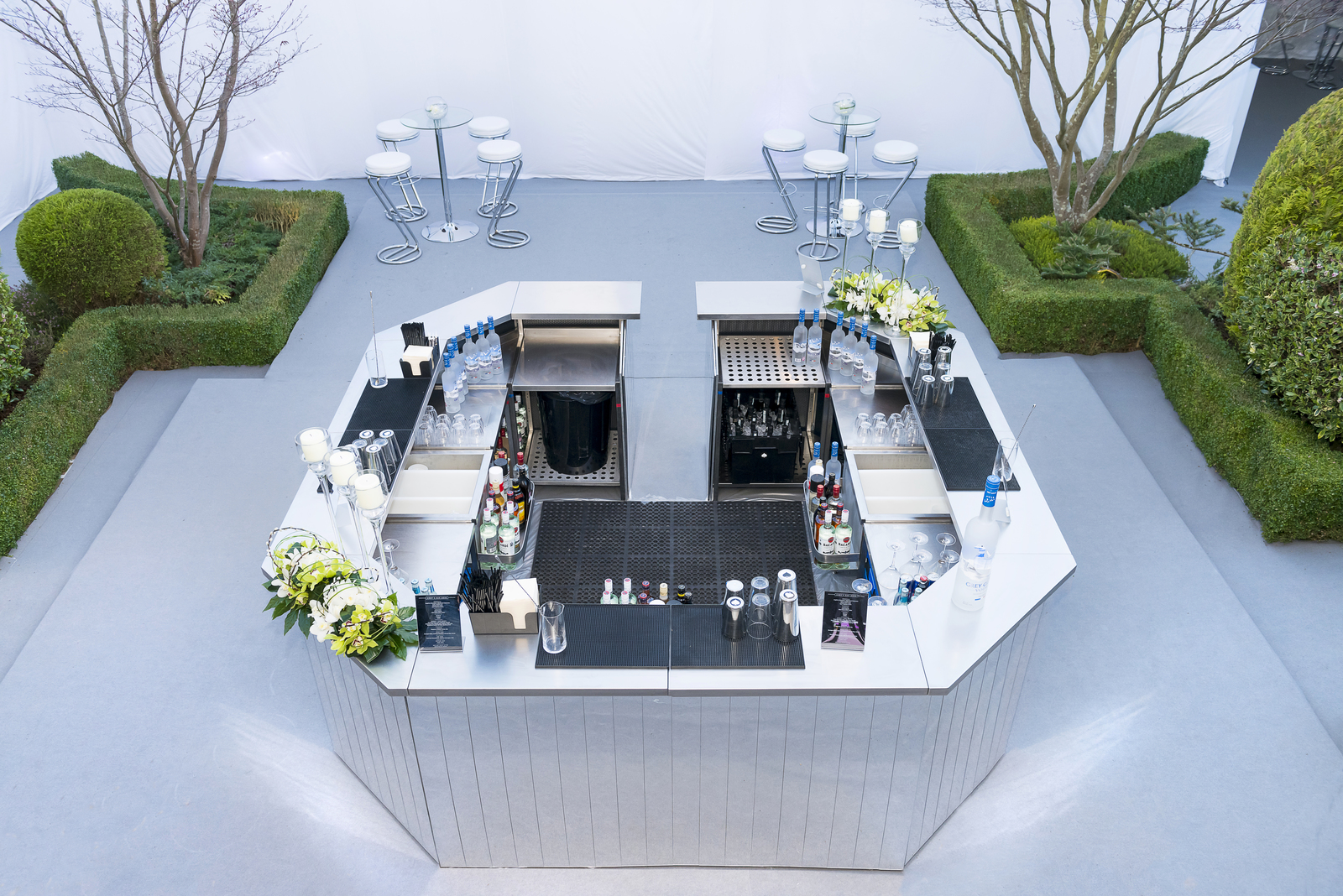 We were recently called to the beautiful community of Kingswood in Surrey for a private event where our stunning circular mirrored bar was to play an important role. The private event was for birthday celebrations with around 240 guests in attendance.
Kingswood, also known as Kingswood with Burgh Heath is a large village on the beautiful North Downs in Surrey. With a highly revered golf course, churches of impressive provenance, a battlemented gothic mansion and a court of royal heritage – this small community of around 7000 people provides a scenic vista perfect for a range of events.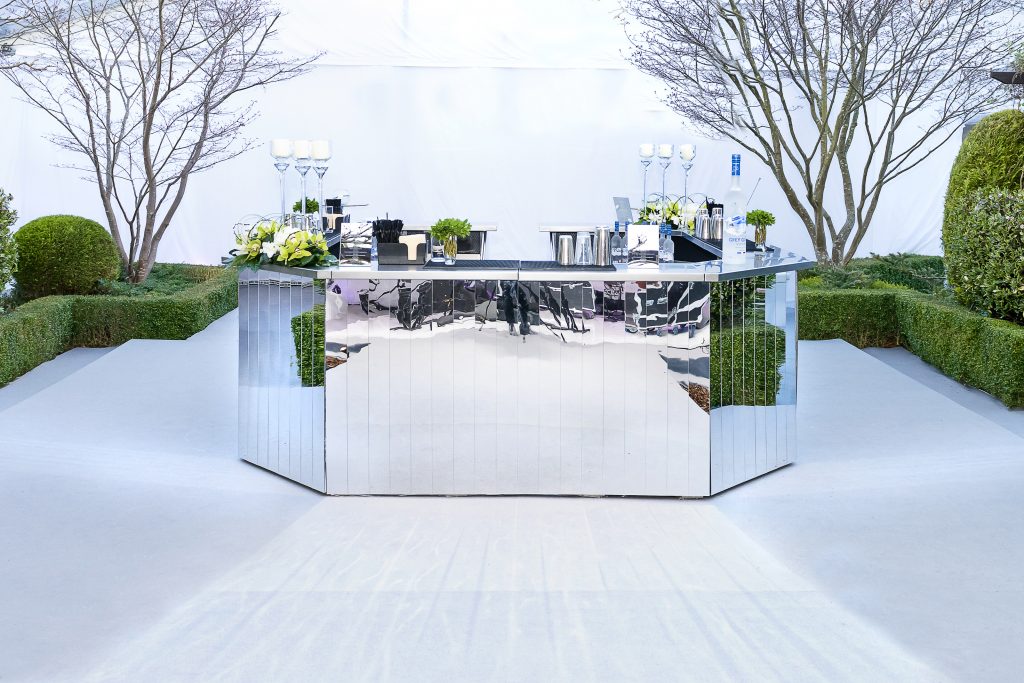 Circular Mirrored Bar
The brief provided was for a circular mirrored bar, that would act as an island – as shown above and below. Situated in a courtyard area within the beautiful private residence, the grey hues of the mirrored glass corresponded perfectly with the courtyard colouring and styling.
Our circular mirrored bar is unlike most other mirrored mobile bars in the sense that it can be fully disassembled. This means that no matter how small your doorways are or how inaccessible your location may be, there is a good chance that our team will be able to get our circular mirrored mobile bar – or any of our other bars – successfully into situ.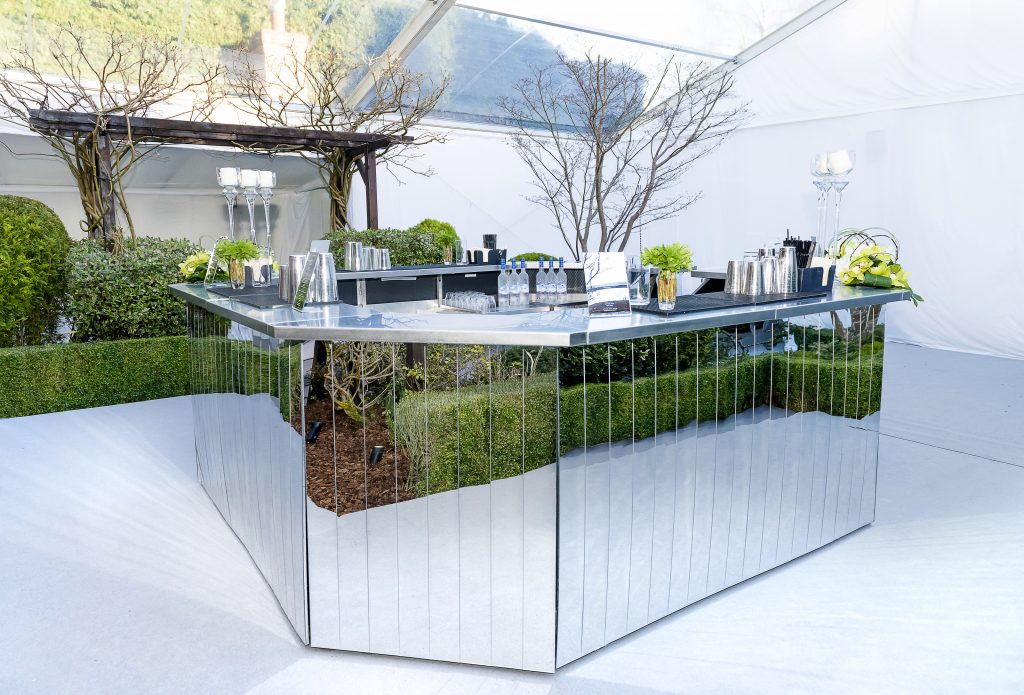 With about 240 guests in attendance this bar was the perfect size for this private event. As well as supplying our circular mirrored bar we also supplied four of our professional flair bartenders, including two flair bartenders who were flown in from Italy at the clients request.
Due to our directors exclusive relationship with the largest organisation of flair bartenders in the world, the World Flair Association, Ace Bar Events have exclusive access to a whole range of flair bartenders from a huge variety of countries.
In addition to our circular mirrored bar and flair bartenders we also provided a selection of our signature cocktails, the client opted for our fantastic whiskey sour and our original amarspresso martini (pictured below).
If you are interested in our circular mirrored bar, our flair bartender hire, cocktail selection or anything else then please do not hesitate to get in contact.