Our alpine chic themed bar for an amazing alpine event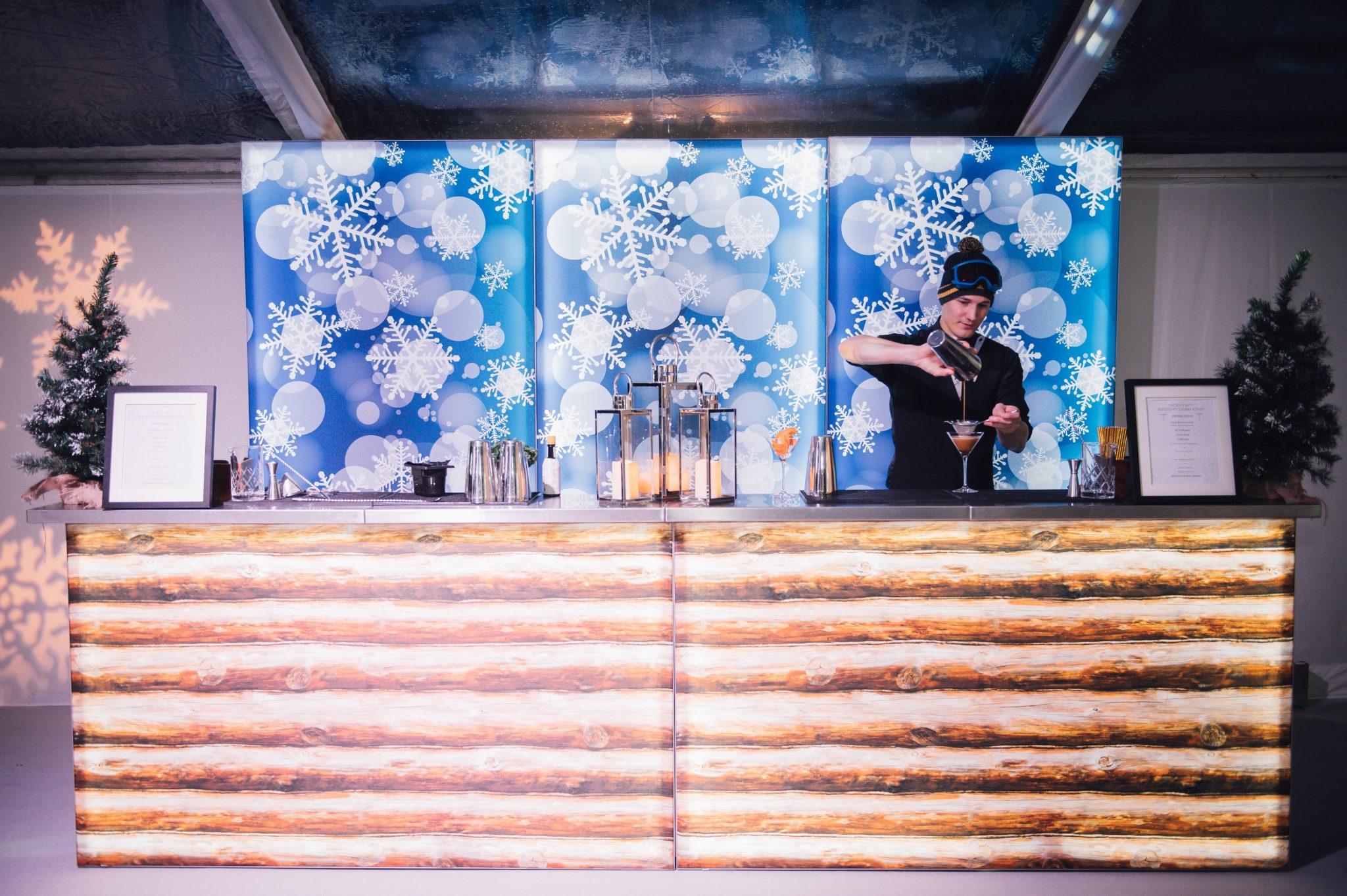 We had the pleasure of returning to a private residence in Hersham, Surrey, for an alpine themed birthday party featuring our alpine chic themed bar, a bespoke range of cocktails, flair bartenders and more! Working with our friends at Vanilla Bean catering, we ensured around 100 guests were well fed and watered from our alpine chic mobile bar allowing them to dance the night away, or just get cosy around the fire pit.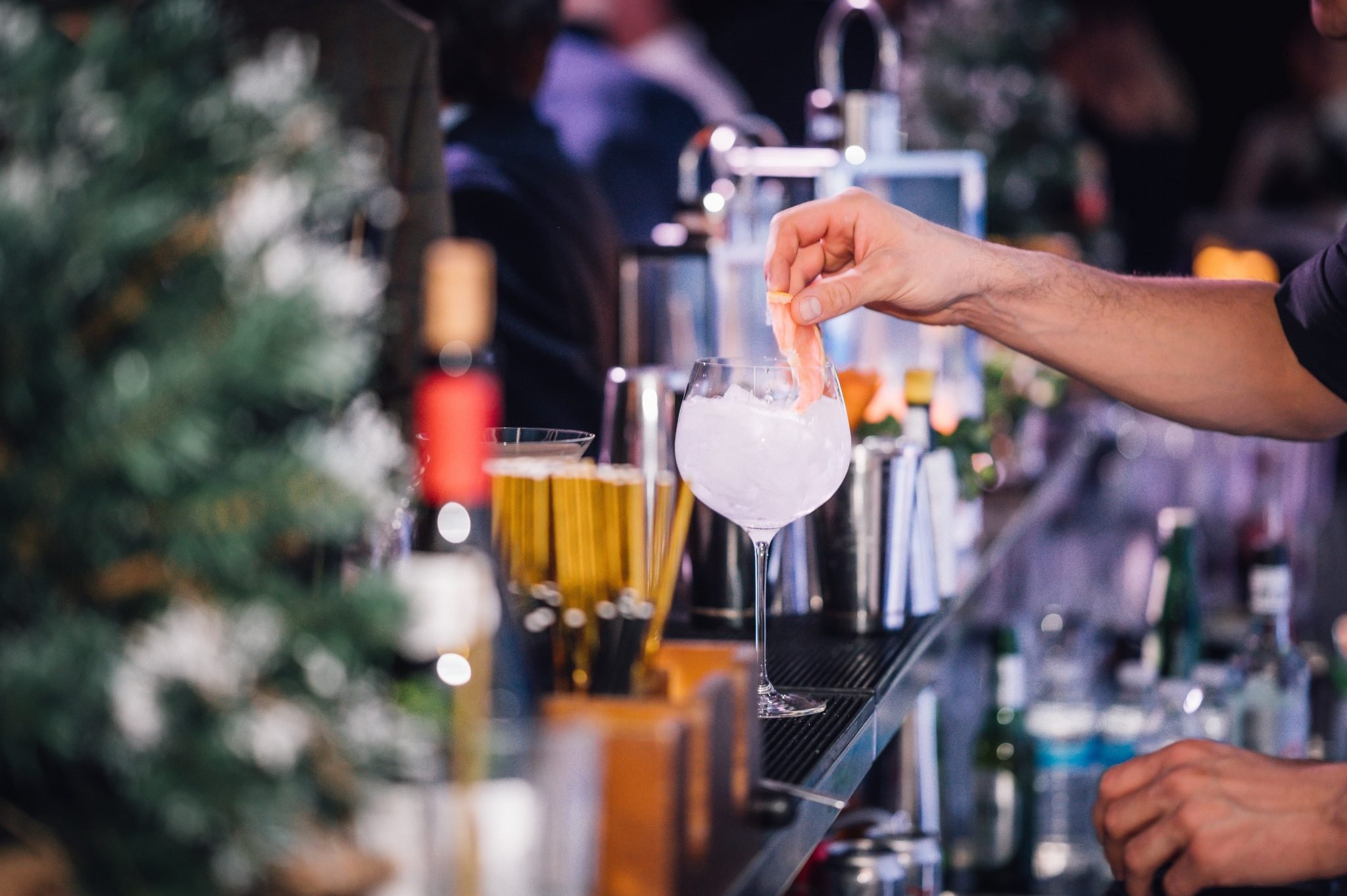 Our alpine chic mobile bar hire consisted of our 4-meter log fronted HD mobile bar and three of our HD backdrops, sporting a wintery, snowflake theme. The theme didn't stop there, however, with our bartenders suitably dressed in woolly hats and ski goggles and a range of cocktails that wouldn't go a miss up the mountain, such as a fig and apple old fashioned, an espresso martini and our winterberry mojito.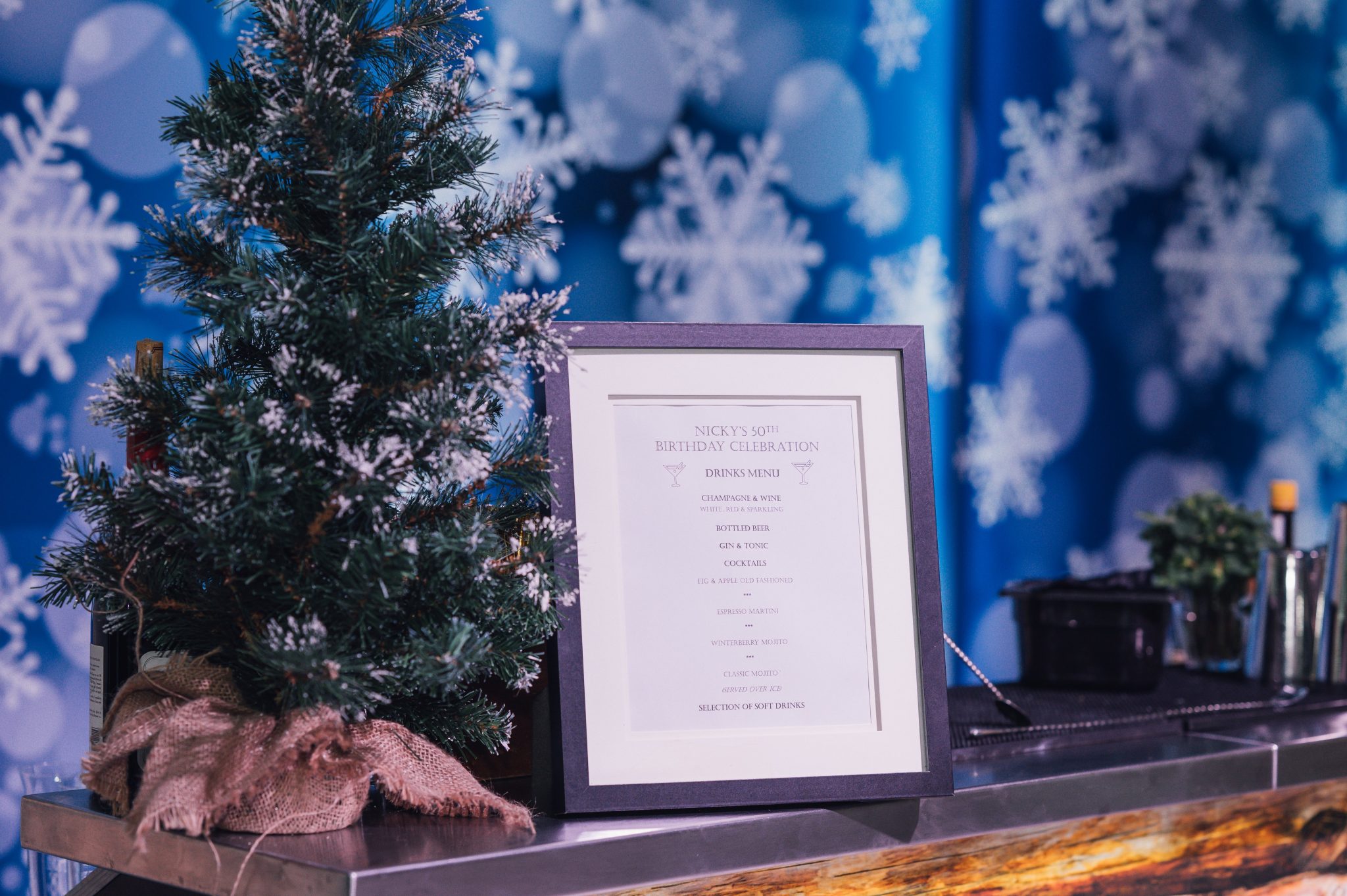 Our alpine chic themed bar is part of our HD Range. Our HD Range of mobile bars makes use of high definition graphics and backlighting to create all manner of fascias, from a log fronted effect, to custom messages, and company logos. If our HD Range isn't what you are after then we also have our Classic Range of mobile bars. These use real materials on the fascia such as white brick, mirrored panels, or craft wood.
In addition to our range of bespoke cocktails, we also provided a selected range of champagne and wines, bottled beer, gin and tonics and soft drinks. After all, it is important that everyone is catered for at your event to make it the most memorable and enjoyable experience possible. This is where our flair bartenders provide an excellent addition. A great source of entertainment and an excellent conversation starter, our flair bartenders bring more than just expertly prepared cocktails.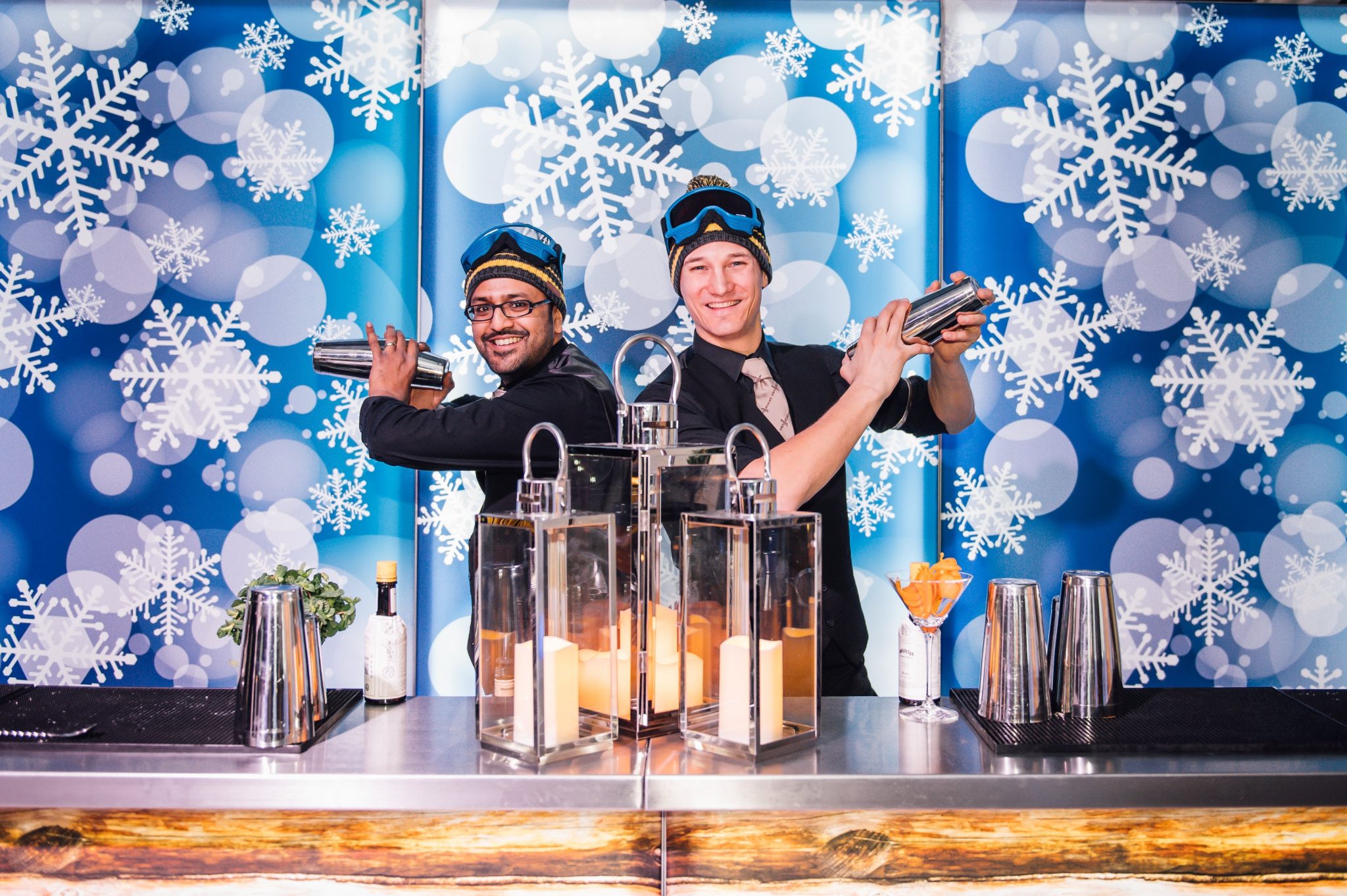 With the addition of a little our mobile bar dressing (we have various options available), the event certainly fulfilled the theme of alpine chic – complete with swimming pool, fire pit seating area, and a beautifully retro chequered dancefloor.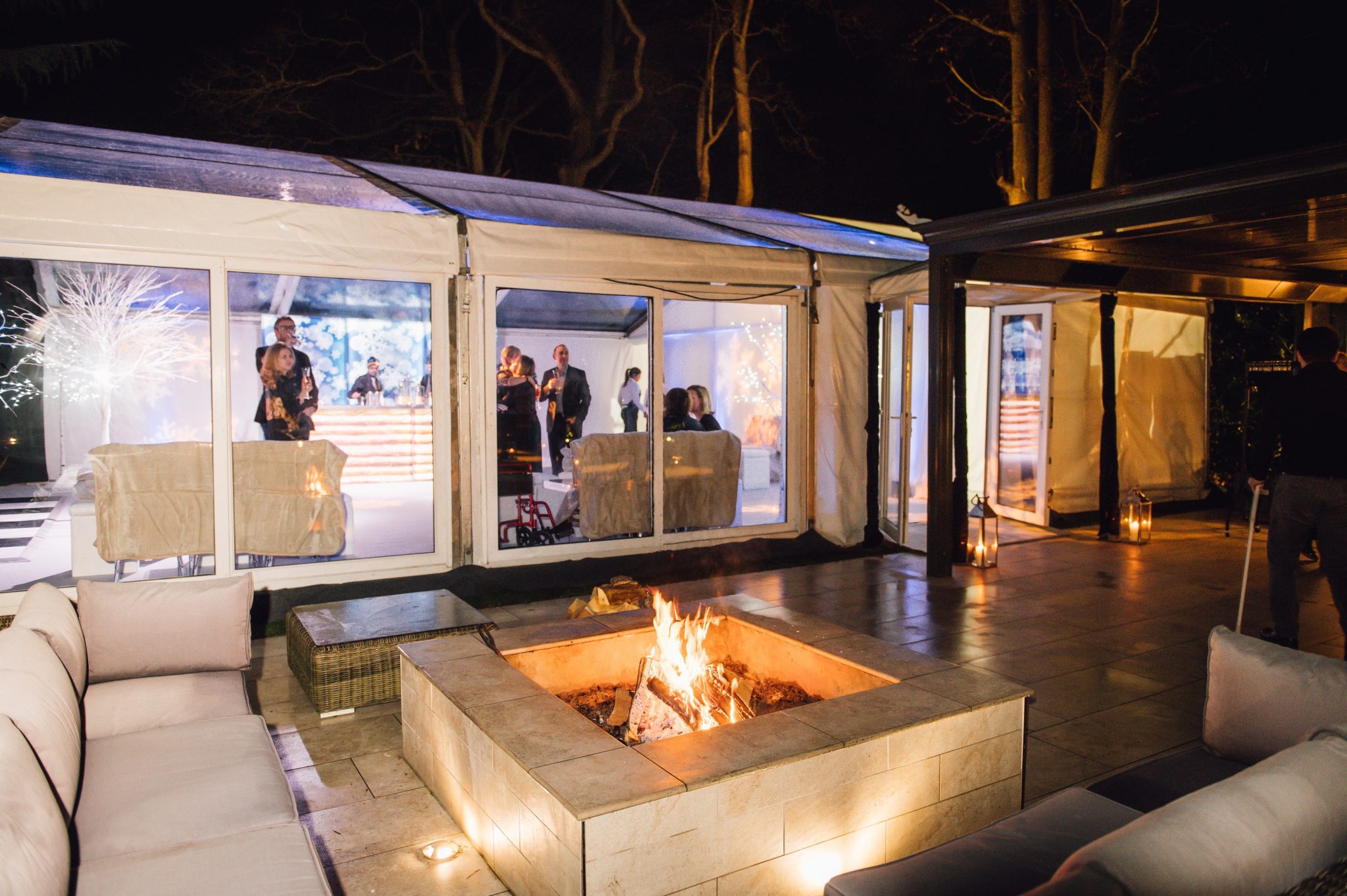 If you are interested in an Alpine chic themed bar, our alpine chic mobile bar hire, bartender hire, cocktail design or anything else – then you can get in contact here.