Pre prom party cocktails and more for this pre prom party in Hersham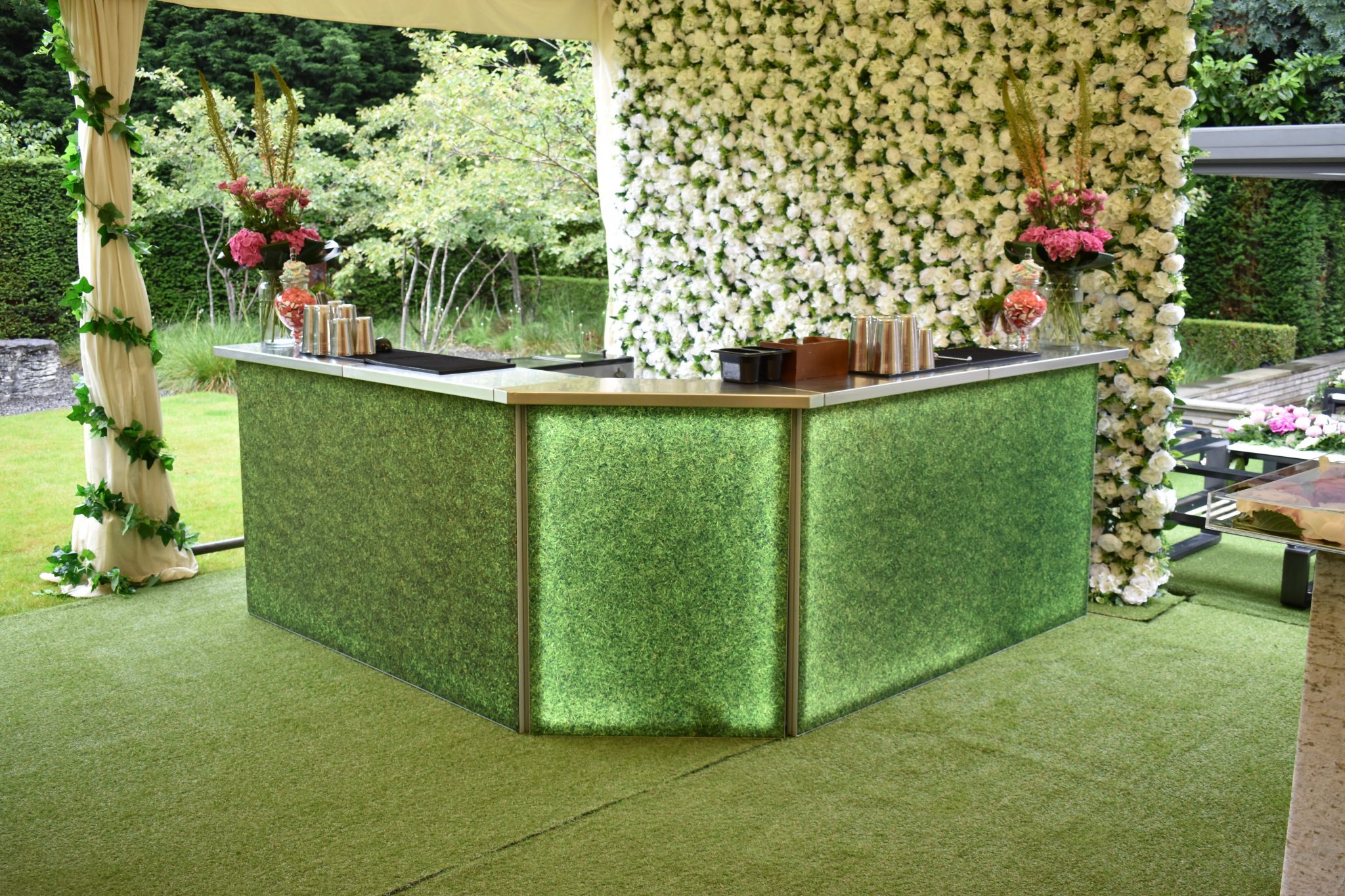 If there is something every sixth form prom needs, it is a pre prom party. Those final days in upper sixth are very important, just before everyone departs to go their separate ways, usually all over the country – sometimes all over the world. The prom has become a traditional way to mark this occasion giving everyone the opportunity to have a good ol' send-off.
As the number of schools and colleges holding a prom has increased over the years, so have pre prom parties. We recently supported a pre prom party in Hersham, taking place in a marquee in the gorgeous garden of a private residence.
It is often requested that our events are themed, we have helped create some great themes over the years from a Mad Hatters Tea Party to Rock 'n Roll. The theme for this event was floral. With a fantastic flower wall on display behind the bar and other flower-themed decorations taking centre stage, we decided that our HD grass effect mobile bar would be the perfect fit – accentuating the flower displays on the bar top and behind the bar.
As you can see from the images, the final result was excellent. This grass effect mobile bar is part of our HD range of bars that combine high definition graphics with LED backlighting to create a great visual effect. Alongside our 4 meter corner mobile bar, which we built in an L-shape at the request of the client, we also provided all glassware, barware, pre prom party cocktails, and two flair bartenders to tie it all together.
Our flair bartenders do a great job of providing both drinks and entertainment to the guests. When choosing bartenders to service your mobile bar, we have a wide range of bartenders to choose from including cocktail mixologists, barbacks, and flair bartenders.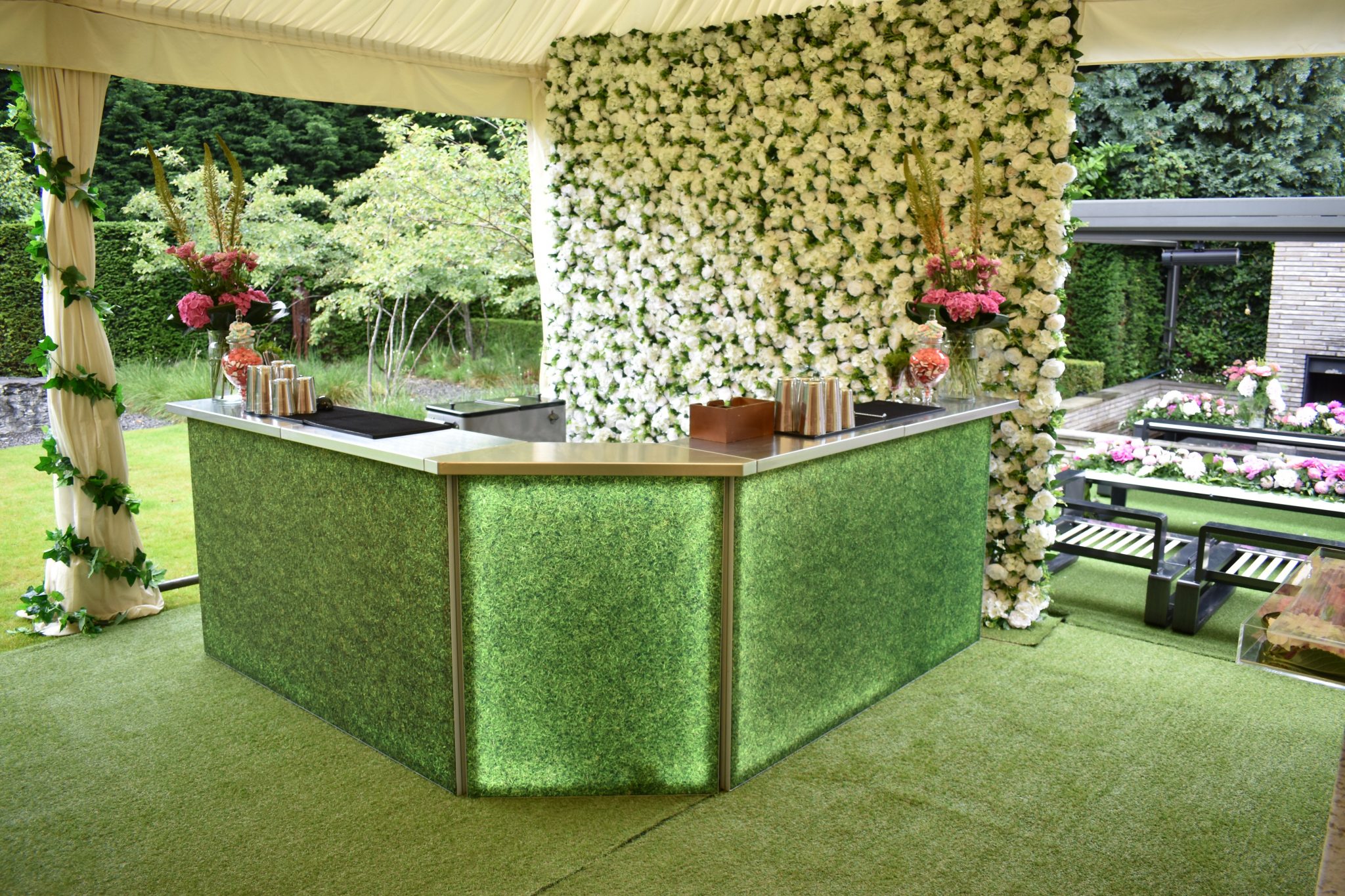 We are often asked to design a cocktail menu specifically for an event, you can choose from our range of original creations or select a few modern classics. Ultimately the choice is yours. For this event, we were asked to put together a cocktail range with a low ABV content – bearing in mind the age group of the 120 or so guests. You can still create great cocktails with low alcohol content, after all its not a proper pre prom party without a few pre prom party cocktails!
If you are interested in putting on a pre prom party of your own, our pre prom party cocktails, bartender hire – or anything else. Then you can get in touch here.