Garden themed mobile bar hire for the Cambridge Gin Company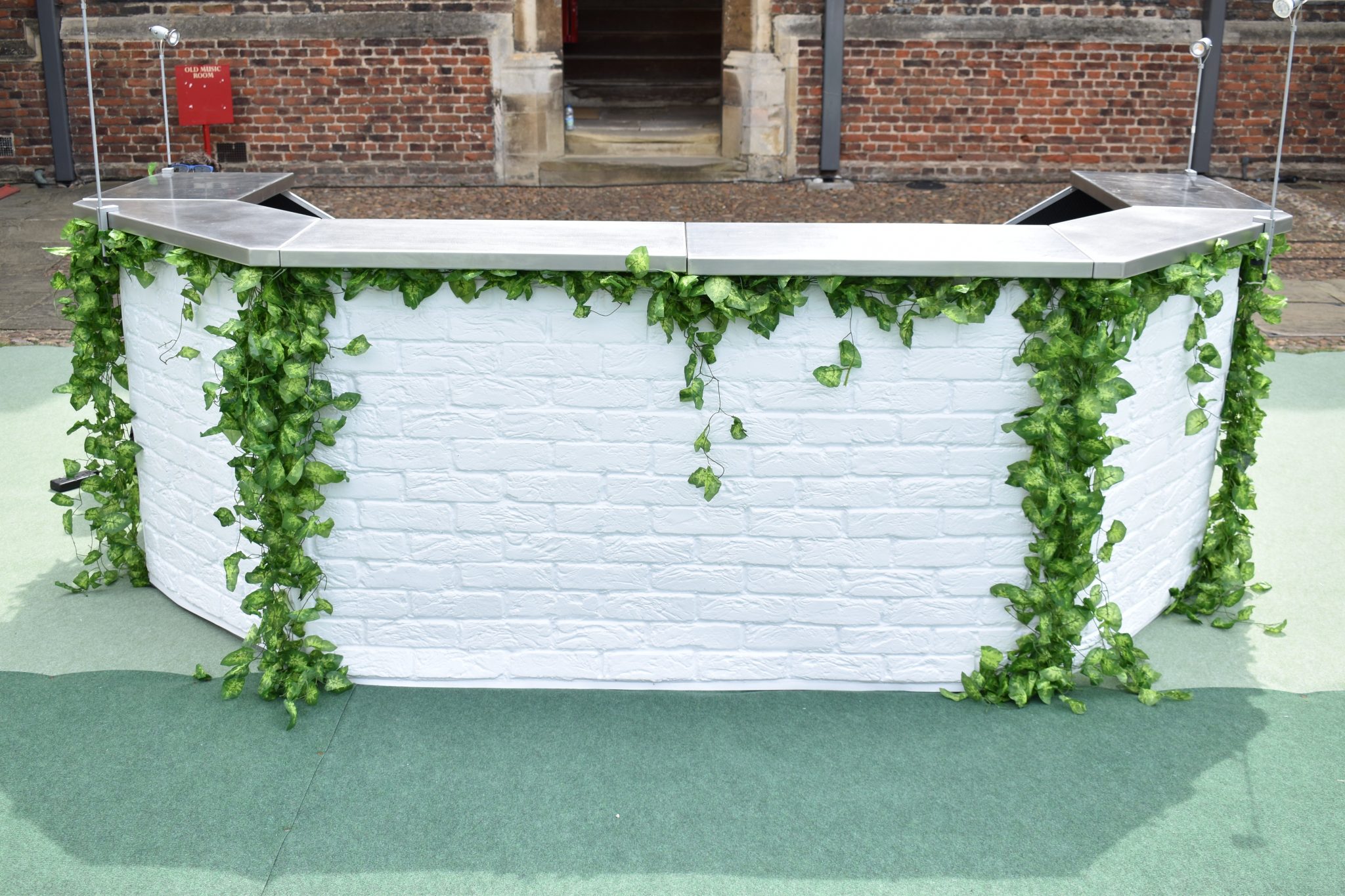 The Cambridge University Summer Ball is always a big event with hundreds of students in attendance, our garden themed bar played host to the Cambridge Gin Company who were tasked with preparing a wide range of gin based drinks for the guests. Easy to get on and off site, our garden themed mobile bar hire actually comes packed away in flight cases before being assembled and dressed to form this fantastic finished product.
Part of our natural mobile bar hire, the garden themed bar is in our Classic Range of mobile bars that all have natural fascias – such as this white brick style, our mirrored bar style, and more. You can also opt for our HD Range which allow you to have any image printed on to the fascia of the bar, or our LED Range that have huge LED panels for the front of the bar that can display a huge range of colours.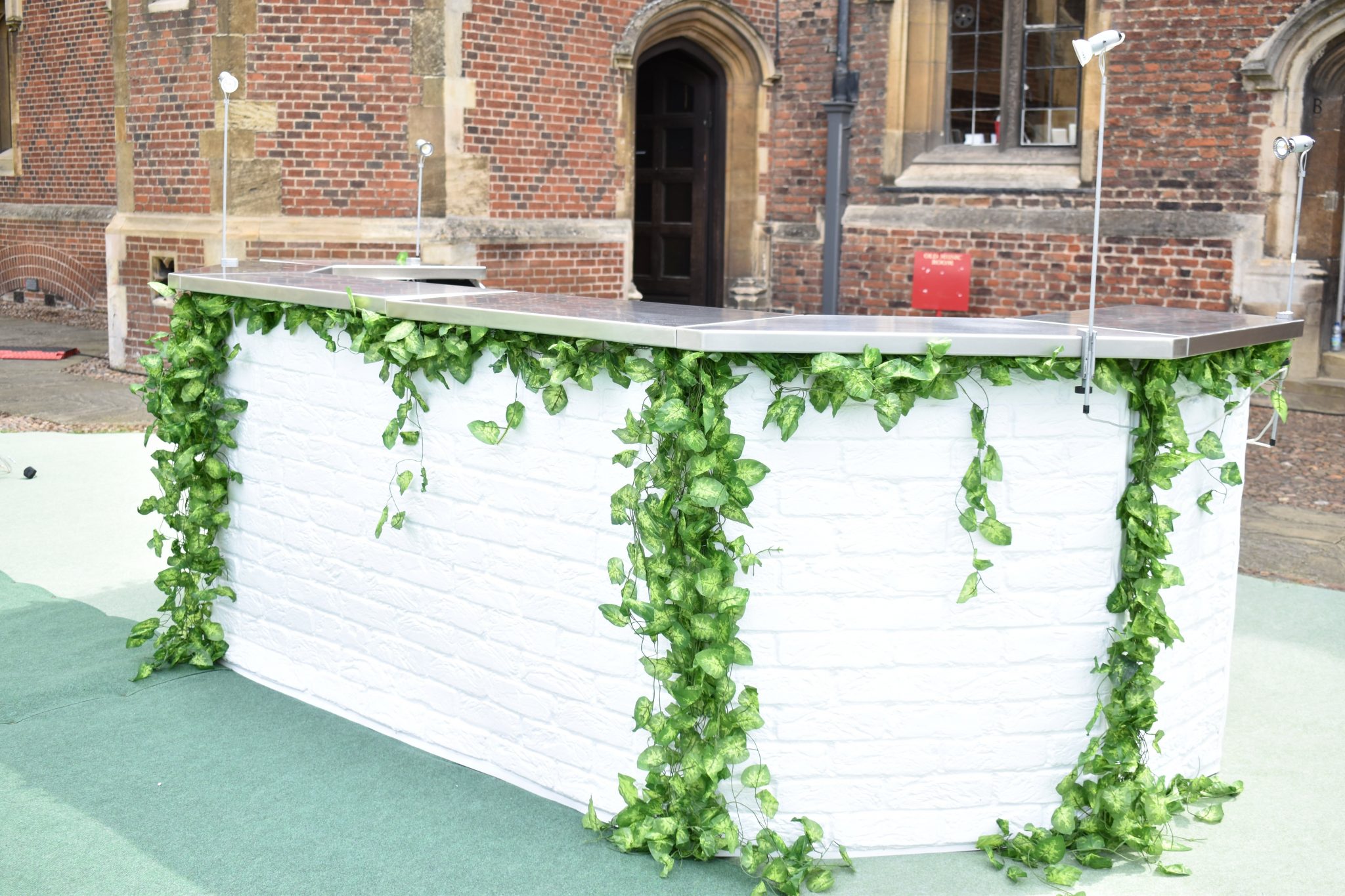 Here at Ace Bar Events we specialise in mobile bar hire and our garden themed bar was found by the Cambridge Gin Company using our unique online tool – the Ace Bar Configurator. Using the Ace Bar Configurator you can choose from some of our most popular designs across our three ranges and get a feel for what a mobile bar at your event could look like.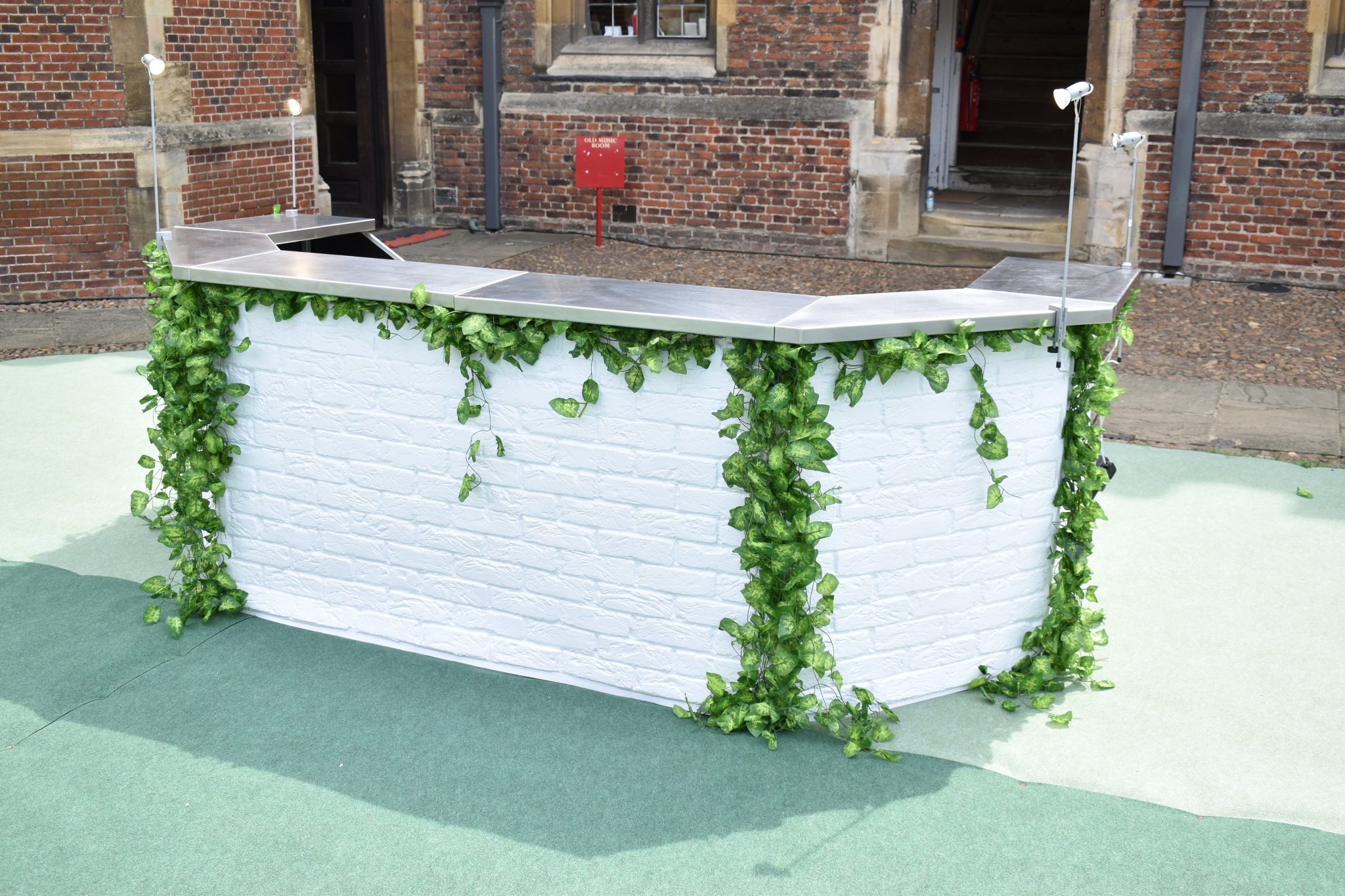 Our expertise doesn't stop at our mobile bars but extends across the sector, with a huge range of professional bartenders to choose from to serve from your bar, original cocktails, bespoke cocktail menus and everything in between. For this event, the Cambridge Gin Company opted for our dry bar hire, which in this case meant providing only our garden themed mobile bar hire. From this bar the Cambridge Gin Company served a tasty range of gin based drinks featuring products from the Cambridge Gin Company portfolio. This was made all the easier by our professional mobile bar, which comes with a fully contained sink and taps, insulated ice wells and speed rails.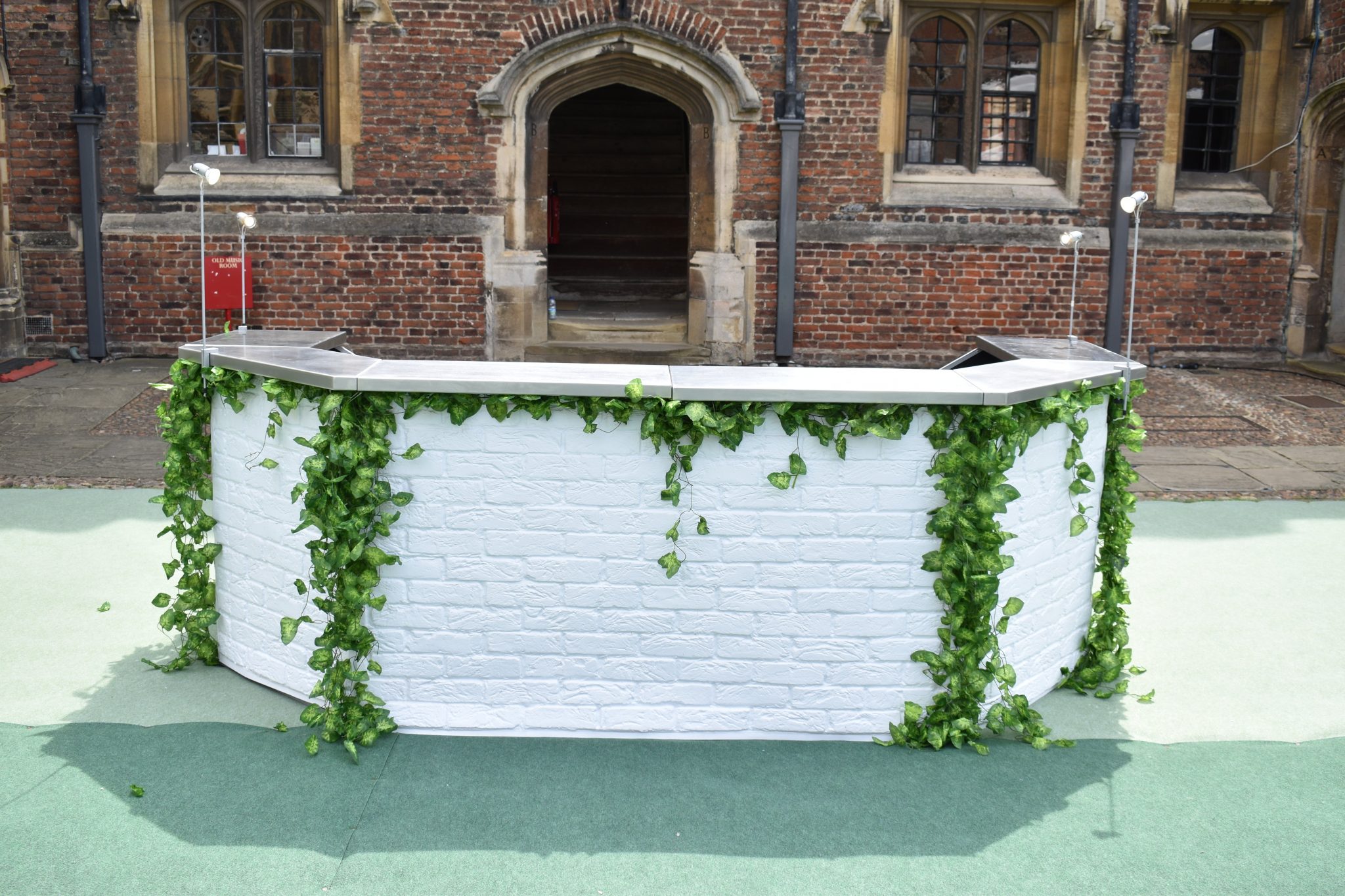 The natural white brick effect for the front of the bar was given some finishing touches as per the clients request, with some careful placement of faux foliage to add to the natural, garden feel that was also a theme for many of the gin based drinks being served from the mobile bar. We are always happy to customise our mobile bars to your needs, please just let us know what you have in mind.
If you are interested in our garden themed bar, garden themed mobile bar hire, natural mobile bar hire, bartender hire – or anything else, then pleas do not hesitate to drop us a line!
—