Branded cocktails for events for the IAA Summer Ball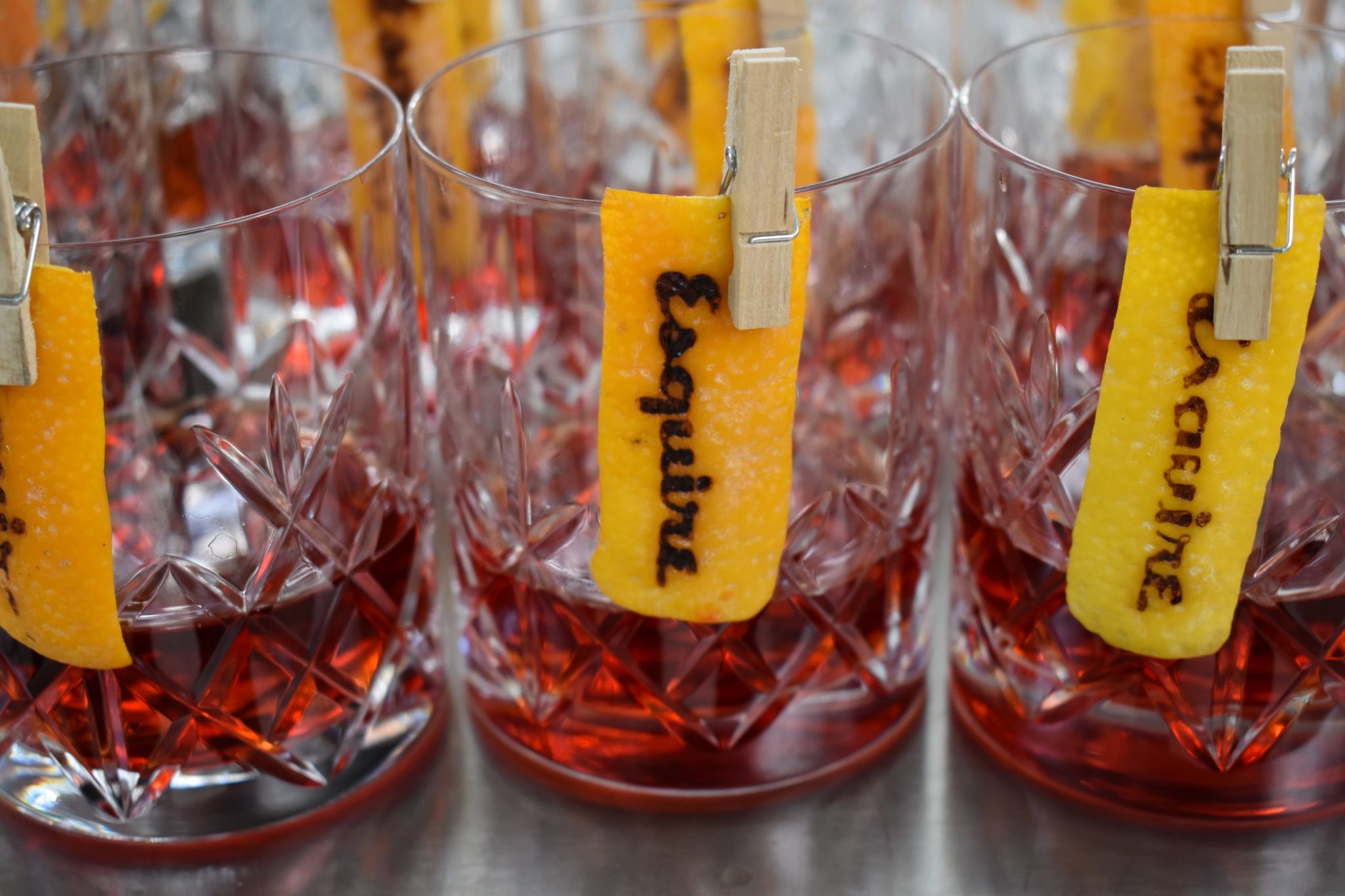 We recently had the pleasure of supporting the International Advertising Association (IAA) Summer Ball in conjunction with Oxygen Events; providing cocktail branding and logo cocktails for Hearst Global Media. Hearst Global Media's portfolio contains successful magazine brands such as Esquire and Cosmopolitan, as well as Elle and Men's Health. With the opportunity to operate a bar for the IAA Summer Ball, Hearst Global Media decided on featuring flair bartenders and our branded cocktails for events.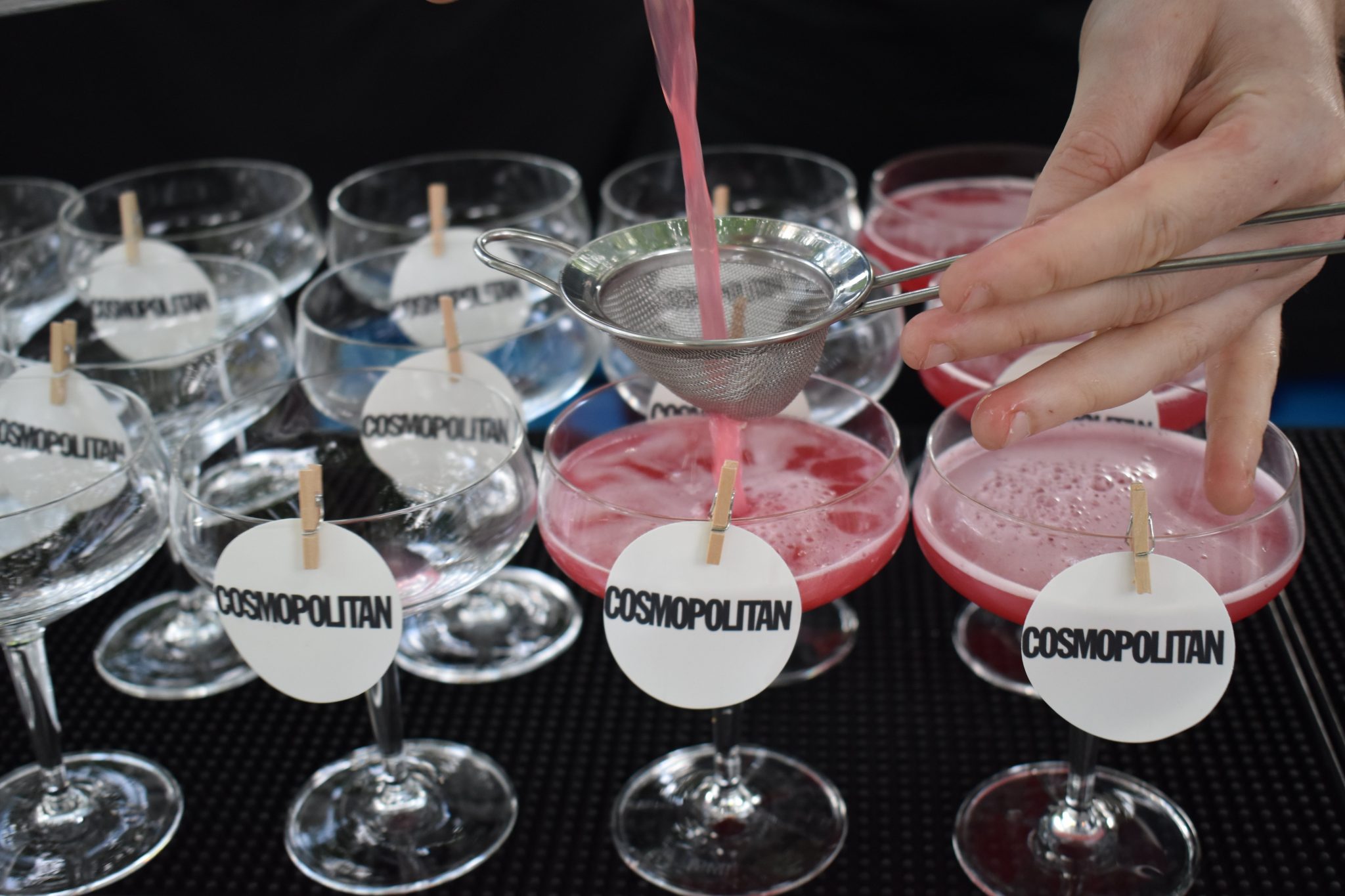 They wanted to create logo cocktails. Our task was to come up with creative ways to feature the logos of their two chosen brands – Cosmopolitan and Esquire. For Esquire, the cocktail was a Negroni with the instantly recognisable Esquire logo heat-stamped on an orange zest garnish that is then attached to the side of the glass. For the Cosmopolitan brand, you can probably guess which cocktail we went for – the classic Cosmopolitan of course! This time we printed the Cosmopolitan logo using edible ink on to sugar circles that adorned each cocktail eloquently.
With our state of the art equipment, we can make a whole range of edibles in house. These can be designed in a number of different ways to feature anything from a brand logo to a brand symbol, or imagery. These edibles can be used in almost any way you can imagine, although they make excellent cocktail garnish!
We have put together branded cocktails for events in the past, for corporate clients such as Nandos as well as Hype Energy. Depending on what you want out of your branded drinks this can mean different things. Cocktail branding for Nandos consisted of original cocktail recipes being created that represented the different colours of the Nandos brand, whereas for Hype Energy this meant creating a bespoke menu of cocktails – all of which featured one of the new Hype Energy flavours.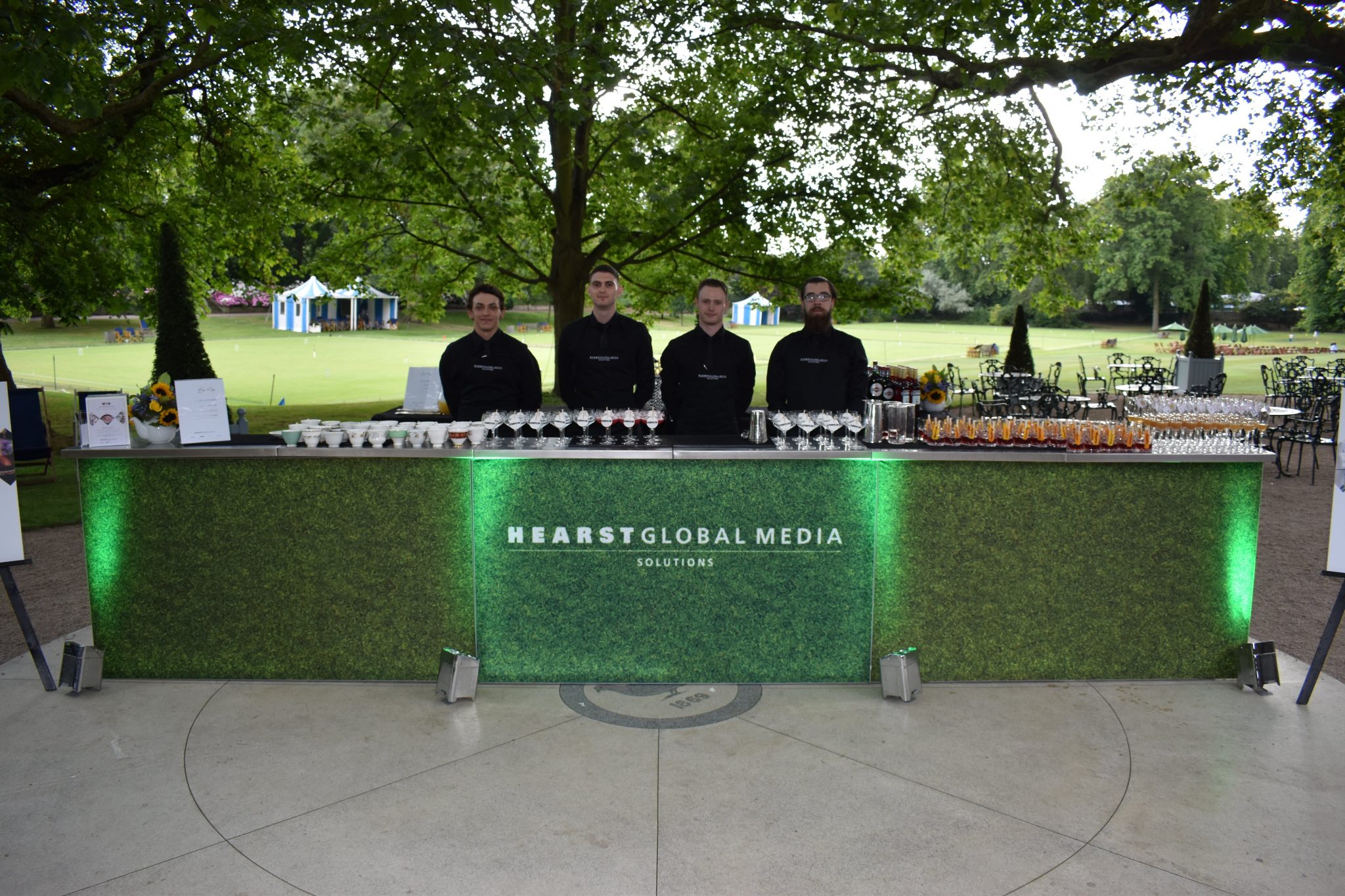 The event took place at one of London's most internationally renowned member's clubs – the Hurlingham Club. Set in 42 acres of magnificent grounds bordering the river Thames, the Hurlingham Club is in Fulham. Our branded cocktails for events were served from one of our popular mobile bars, the HD grass fascia mobile bar, which uses the clever combination of an HD image and LED backlighting to create a great real-life grass effect.
Each of our mobile bars arrives packed into flight cases making access to even the smallest of rooms or oldest of properties no worry. From there the bars unpack into a professional mobile bar, featuring everything you'd expect to see in any bar in the city – such as speed rails, insulated ice rails, and a fully plumbed tap and sink.
The client opted for four of our finest flair bartenders to serve the branded cocktails from our mobile bar. In total, we offered four different types of cocktails, two of which were the logo cocktails featuring Cosmopolitan and Esquire magazine. All our heat stamped garnishes are created in house and can be an excellent way to give your branding that extra edge for corporate events.
If you are interested in our branded cocktails for events, logo cocktails, cocktail branding, flair bartender hire – or anything else, then you can get in touch here.