A corporate summer party with our price per head drinks package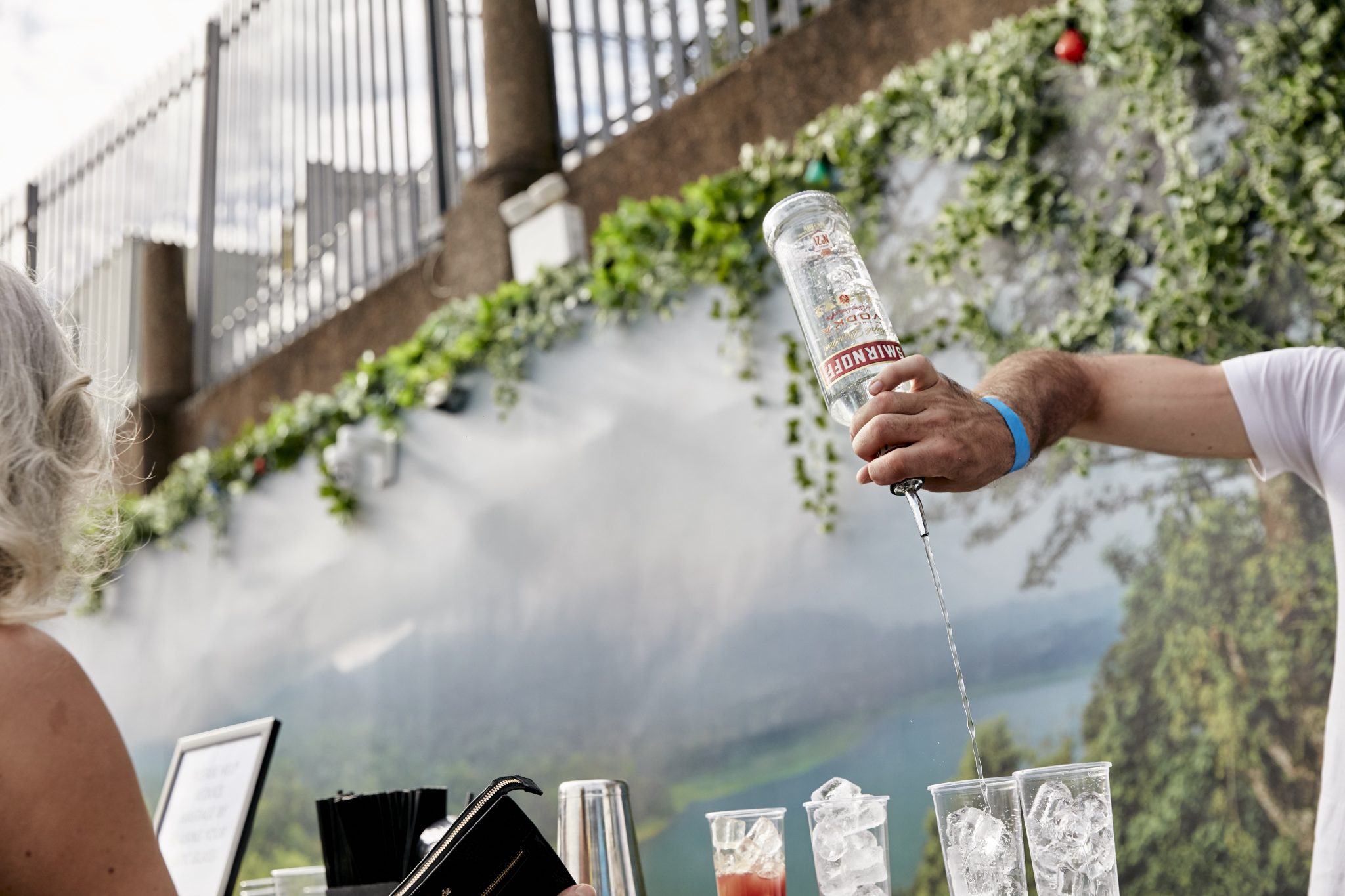 Following successful outings at Ashton Court and Dorney Court, our price per head drinks package was called into action again for a corporate client; working with our good friends at Pure Events. Taking place at Studio 338 in Greenwich, London, the corporate client decided that the best value option for this summer party was our drinks package per person, which provides an unlimited amount of drinks based on a cost per head. We usually recommend this for larger events as it can often work out better value for money than paying for a set number of drinks to be provided for the event.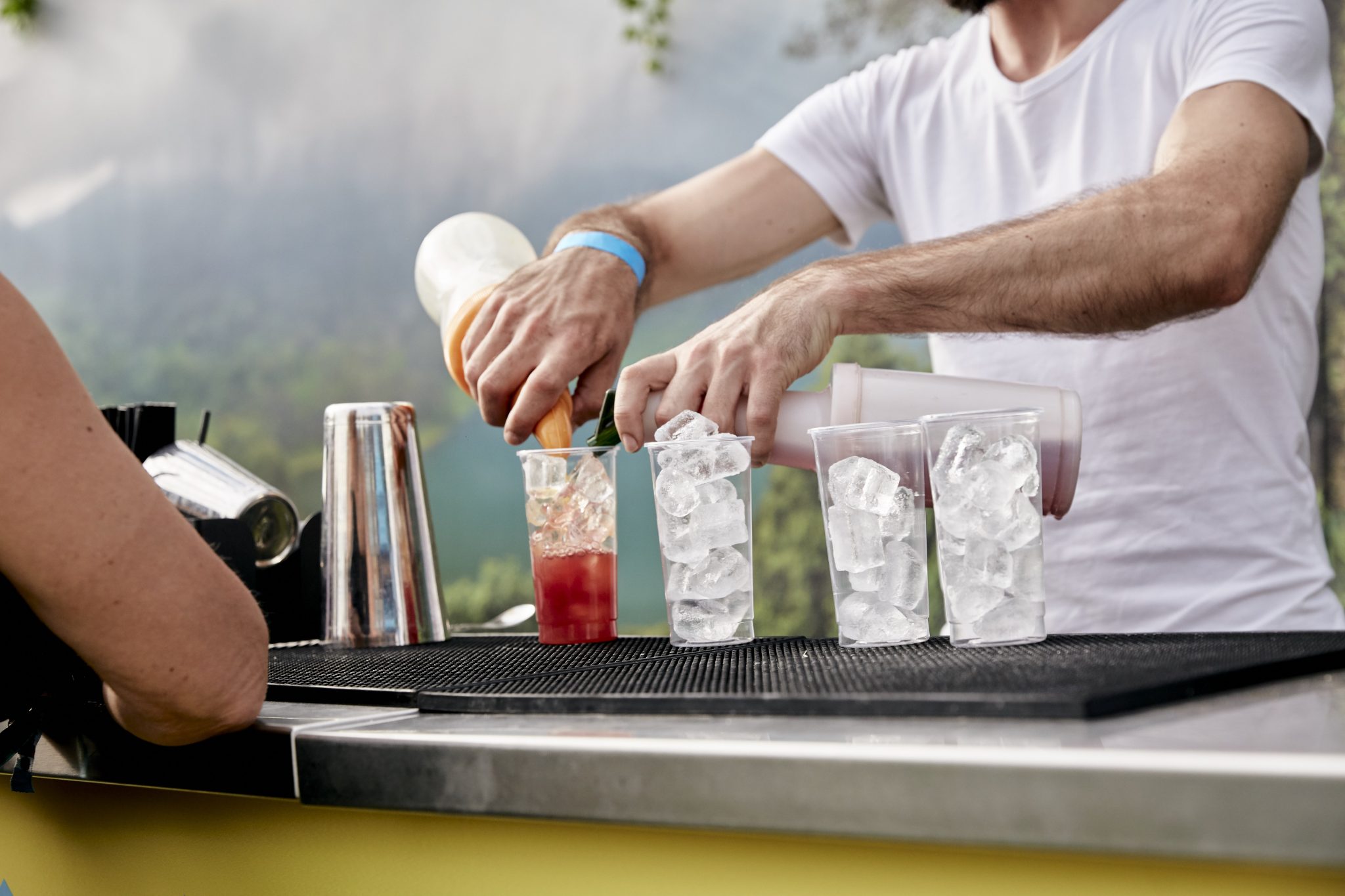 This particular corporate summer party entertained around 550 guests. Aside from providing a per head drinks package, we were also tasked with serving these drinks for the all-day event. As a result, we decided on two of our 6 meter mobile bars, as well as a whole host of flair bartenders and barbacks. For events such as these, it is vitally important to have a professional bar team on hand, this means not only great bartenders but supporting bar backs as well. Our bar backs are available for any event and are tasked with keeping tables and the bar area clean, collecting glassware and running stock to bartenders to ensure they can continue serving seamlessly.
The two mobile bars were chosen from our HD range and designed with the client's brand and colour palette. The HD range of mobile bars can be customised with any high definition graphics of your choice, all designed and implemented by our in house team. Furthermore, all of our HD panels have LED lights in them, which make for a great attention grabber when the sun goes down.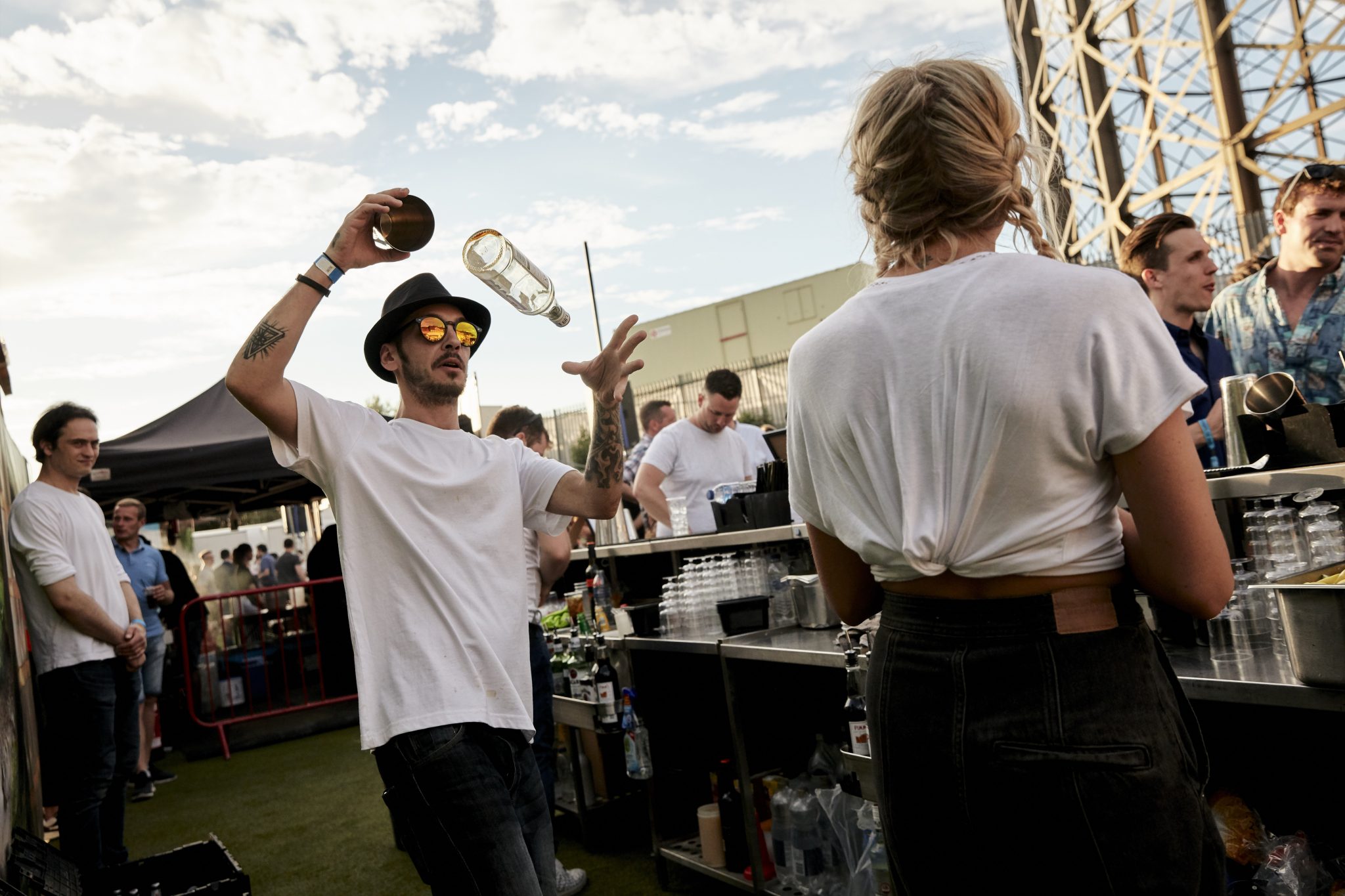 You can take a look at many of our most popular mobile bars using our online mobile bar customisation tool, the Ace Bar Configurator.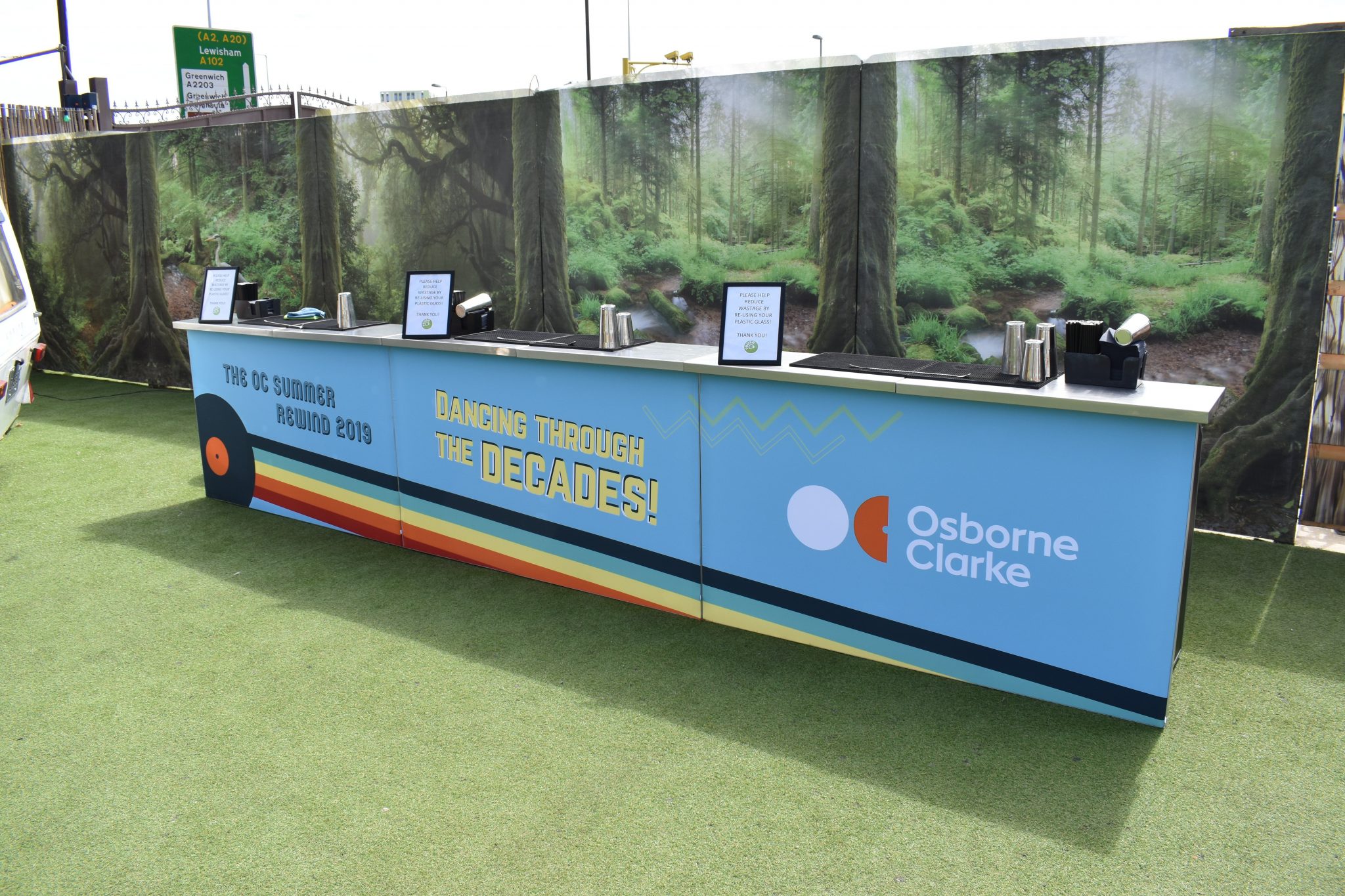 Our price per head drinks package was built around a classic summertime selection for this event. This meant a great British selection of Pimms, various G&Ts, spirit and mixers, wine, beer, cider and fruit juices. In addition to our price per head drinks package, mobile bars and bartenders we will also provide all the glassware. We have a wide selection of glassware on offer, from our crystal cut range to our high-end polycarbonate and everything in between. A range of plastic glassware was selected for this event. However, sustainability in events is a key area of interest for us here at Ace Bar Events, as a result, we only use paper straws, minimise the use of plastic packaging and encourage guests to bring back their plastic glassware when returning for another drink.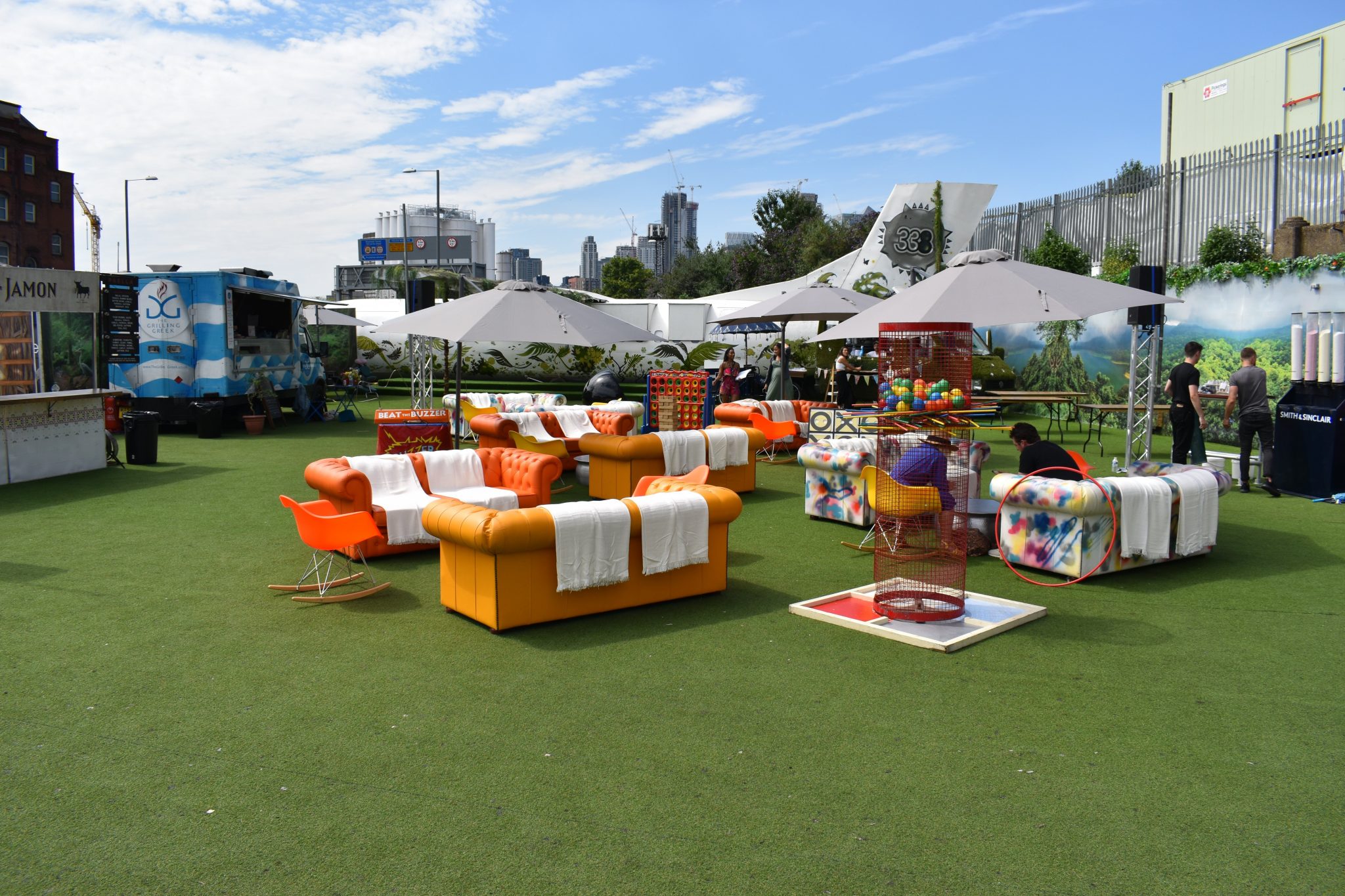 If you are interested in our price per head drinks package, a drinks package per person, our mobile bar hire, bartender hire – or anything else, then you can get in touch here.
—