An unlimited drinks package and a festival themed event at Ashton Court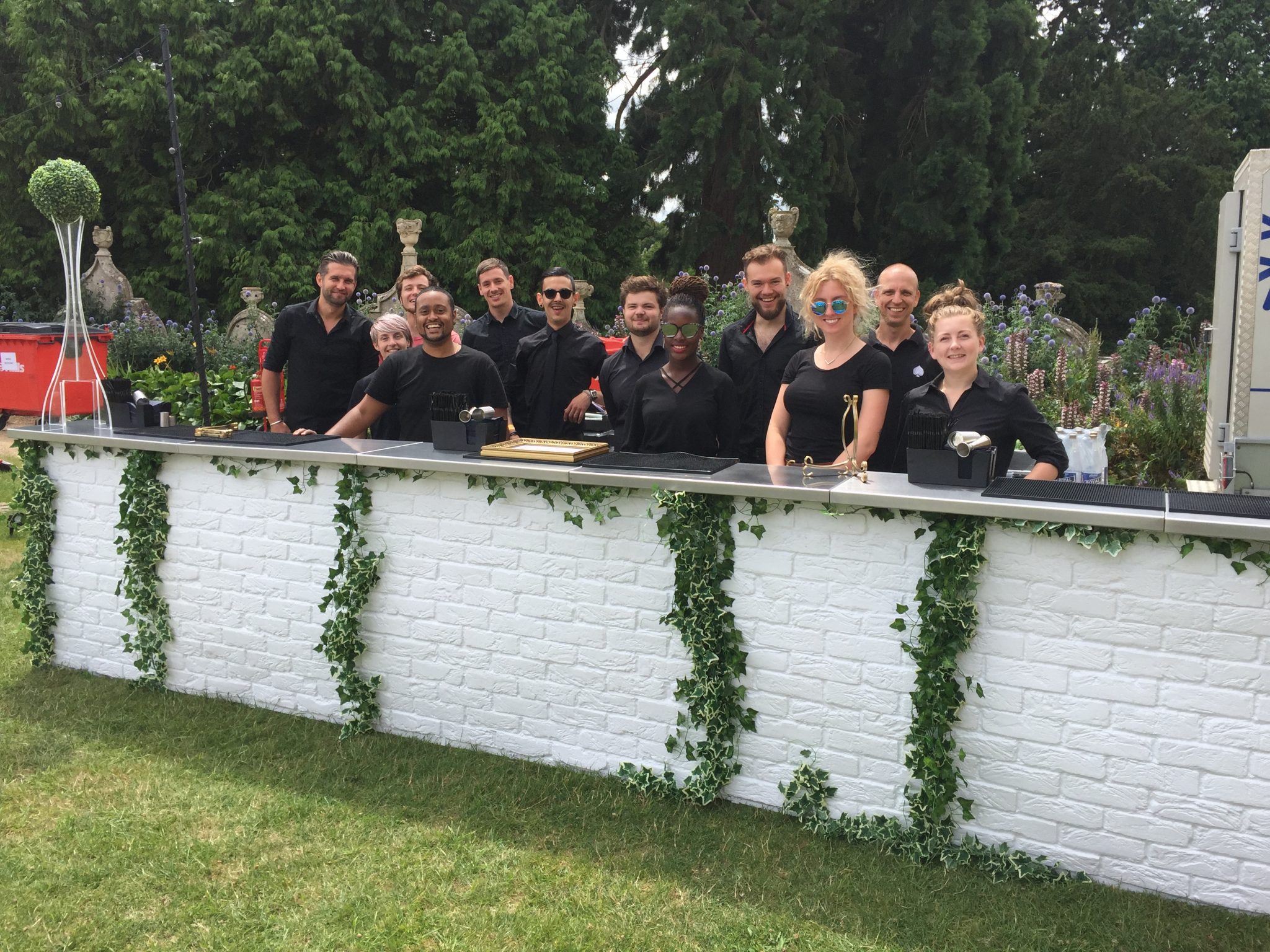 Although no festival we have ever been to has offered an unlimited drinks package for the guests, this is one of the many advantages of designing your own festival themed event – you can do almost anything you want! That is exactly what a recent corporate client in the shape of a multi-national solicitors firm did.
With 400 guests to entertain the client imagined a mini festival theme, all played out in the grounds of the wonderfully opulent Ashton Court Mansion in North Somerset. Taking place mainly on the front lawn of Ashton Court we provided a full range of services, all included in our unlimited drinks package.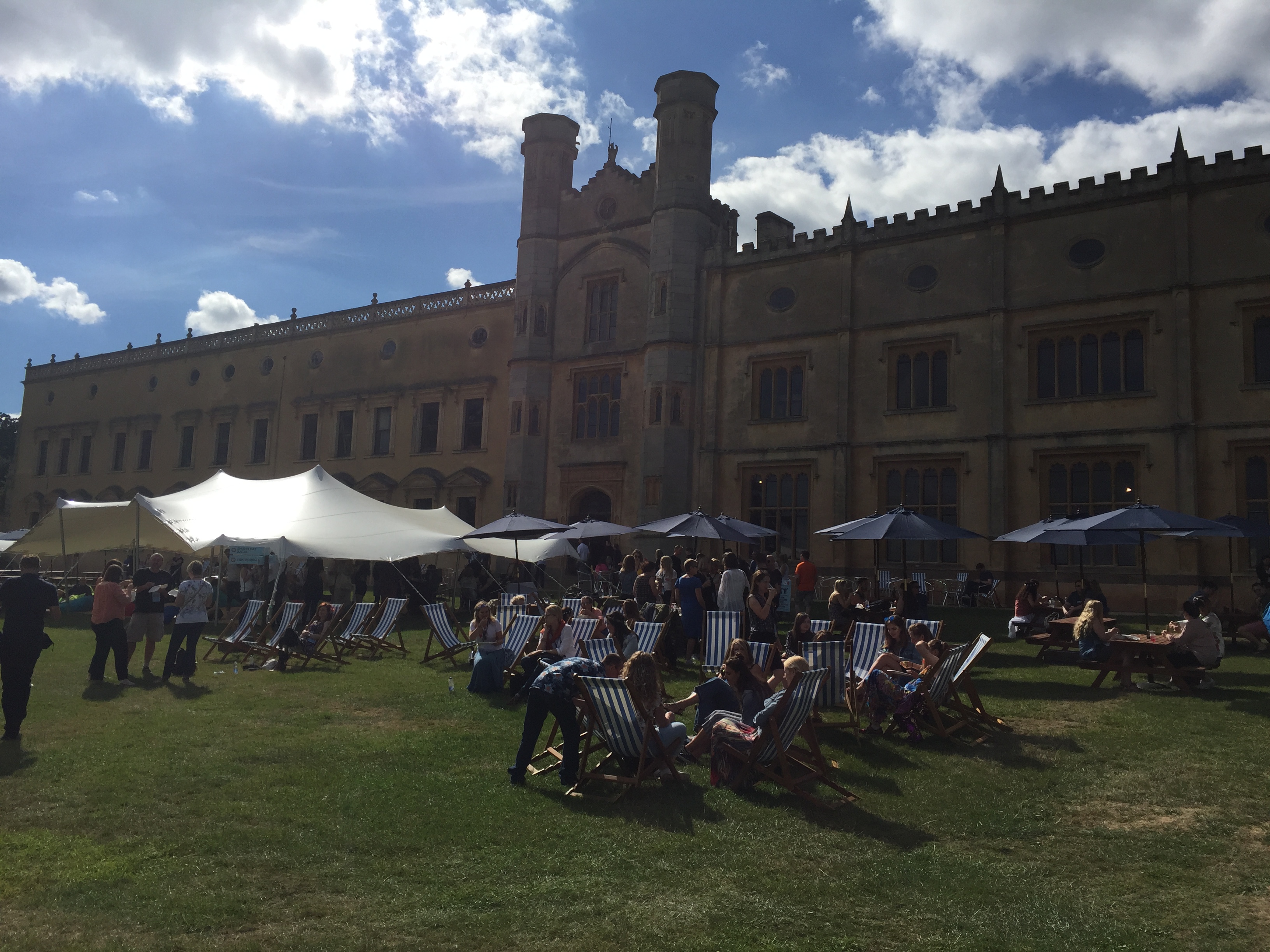 The advantage of the unlimited drinks package is more than just its inherent meaning (unlimited drinks!) but it also refers to all the trimmings as well. Priced on a per head basis of the guests, this particular package included two fully stocked 6 meter mobile bars with facias to match the outdoor festival feel, as well as ice, all stock, our state of the art disposable glassware, and 14 members of staff – from flair bartenders, to bar backs, waiting staff and more). Perfect for a hot summers day, our unlimited drinks package also included a number of mobile chiller units for keeping bottled drinks or almost anything of your choosing.
This festival themed event certainly had all the makings of an enjoyable local festival, not least the weather, which is in fact the only part of the day that is unfortunately beyond our control! The unlimited drinks package is bespoke to the event as we can cater for almost any drink you desire, including cocktails, spirits and mixers, soft drinks, beer, cider and wine.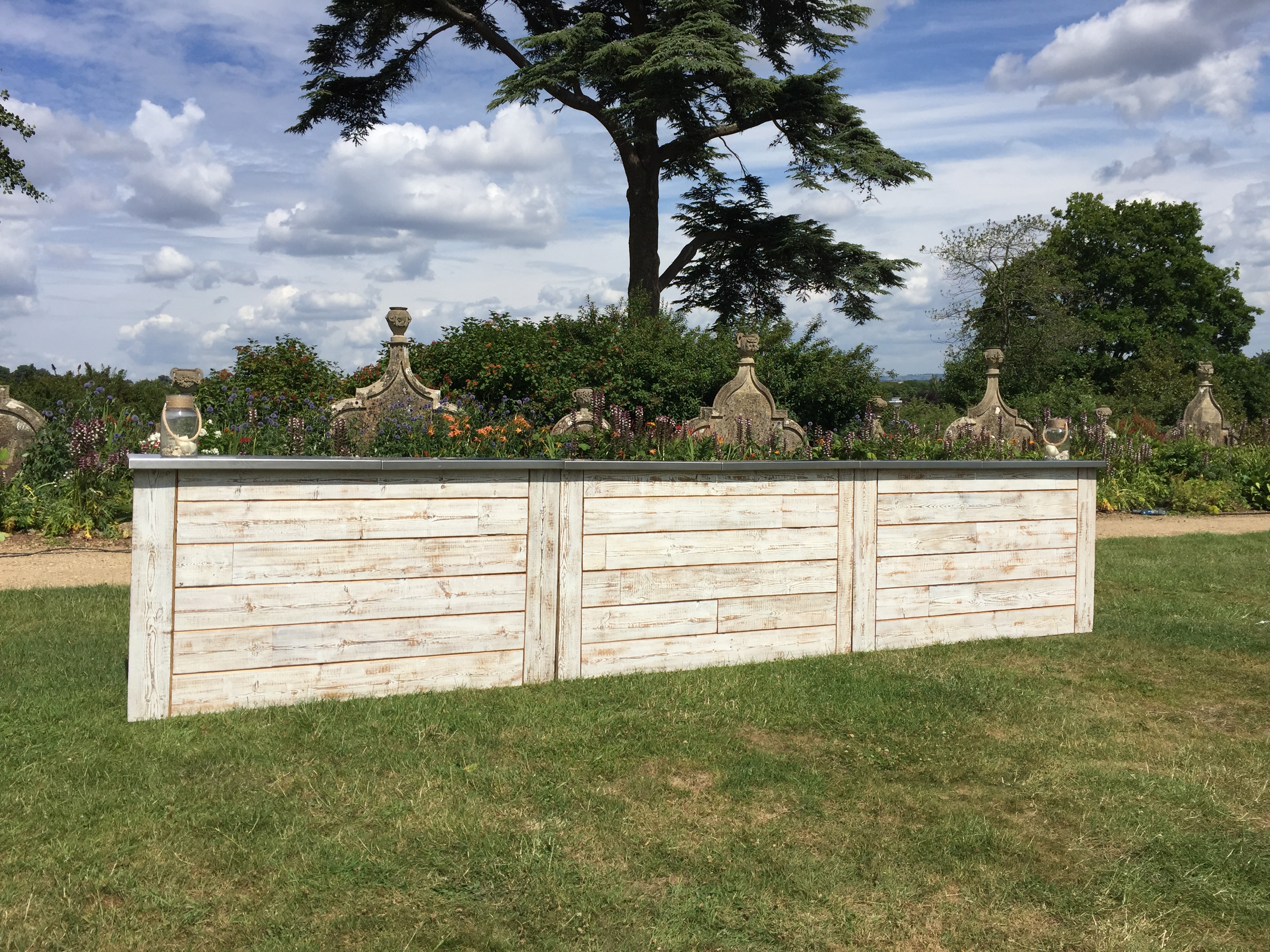 This package is perfect for events with a large number of guests, as was the location. Ashton Court is a Grade 2 listed mansion house and estate and the site of a manor house since the 11th century and has a very interesting history. Built as a family home for the Smyth family, it was used as a military hospital in the first world war, as the venue for the Royal Show in 1926 and an army transit camp during the second world war. Today this wonderful building is owned by Bristol City Council and gets a lot of use as an event venue.
If you are interested in an event at Ashton Court, a festival themed event of your own making or perhaps our unlimited drinks package – then please do not hesitate to get in contact.