A return of our unlimited drinks package for events at Dorney Court, Windsor
After a successful outing at Ashton Court last year we were invited back, along with our unlimited drinks package for events, to help arrange and support the Summer Party for an international law firm through our friends at Pure Events. A grand affair, this corporate summer party involved three of our mobile bars, as well as all our added extras. Alongside our mobile bars and drinks service there was steel drum playing, yoga sessions, live bands and a few food stalls dotted around. Coupled with the scorching sun and the grounds of Dorney Court in Windsor – this event left nothing to be desired.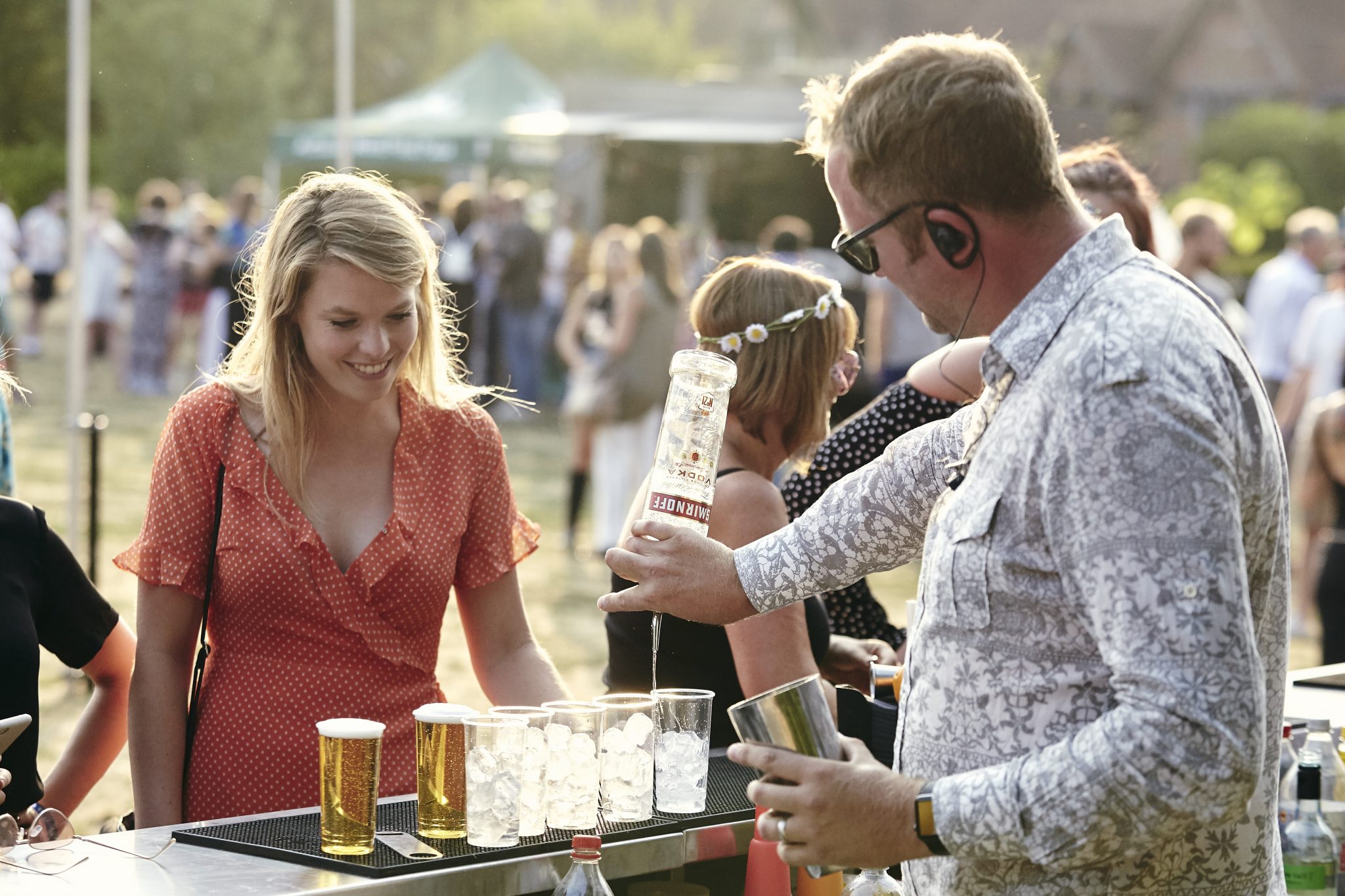 With around 500 guests in attendance there was plenty going on. As you can imagine, the longer versions of our mobile bars were called in for this corporate summer party to ensure each of the 500 people had somewhere to go to be served. This meant stretching our craft wood bar from the Classic Range to 6 meters and also building our LED grass effect bar from the HD Range to 6 meters – although we can build our bars to almost any length or shape you require.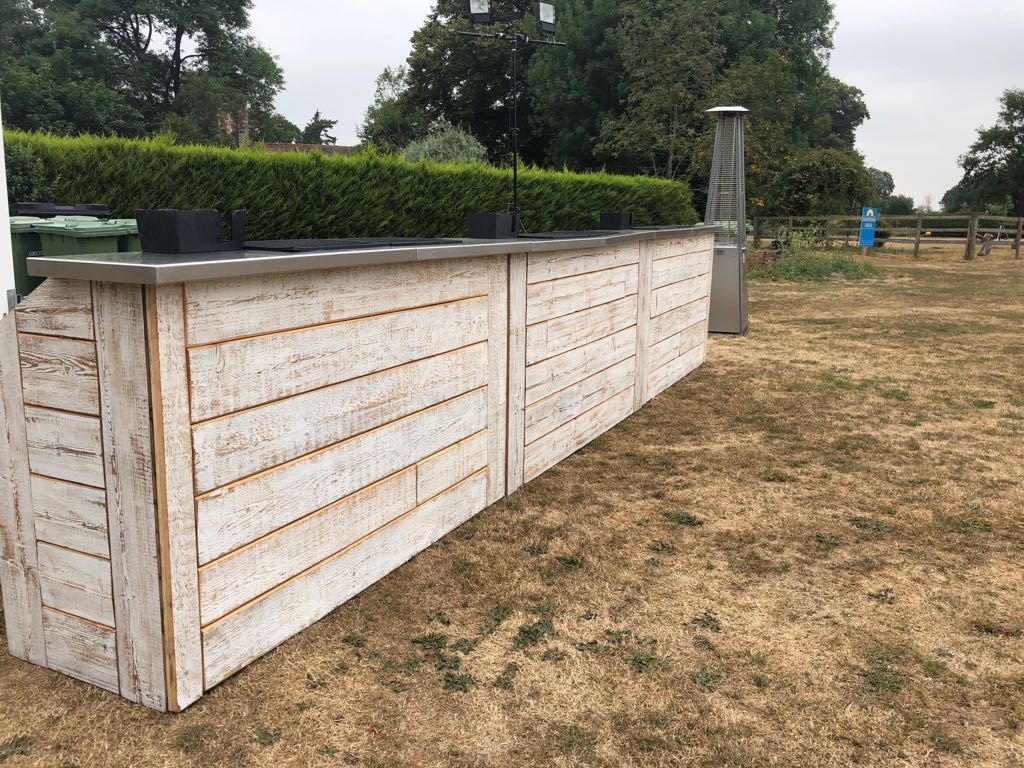 Included in our unlimited drinks package for events were a wide range of alcoholic drinks, soft drinks and cocktails. Priced on a per head basis of the guests, this particular package included three fully stocked mobile bars themed to the event, as well as ice, all stock, our state of the art disposable glassware, and 14 members of staff (from flair bartenders, to bar backs, waiting staff and more). Perfect for a hot summers day, our unlimited drinks package also included a number of mobile chiller units for keeping bottled drinks, or almost anything of your choosing, nice and cool.
The final mobile bar was for the evening after party. The main event took place during the day, starting around 2pm – with the afterparty kicking off at 11pm in a marquee erected closeby. Front and centre in the marquee was our 8 meter purple slate bar from the HD Range. This bar looks exceptional with the LED backlighting turned on and has been very popular at a range of events as a result.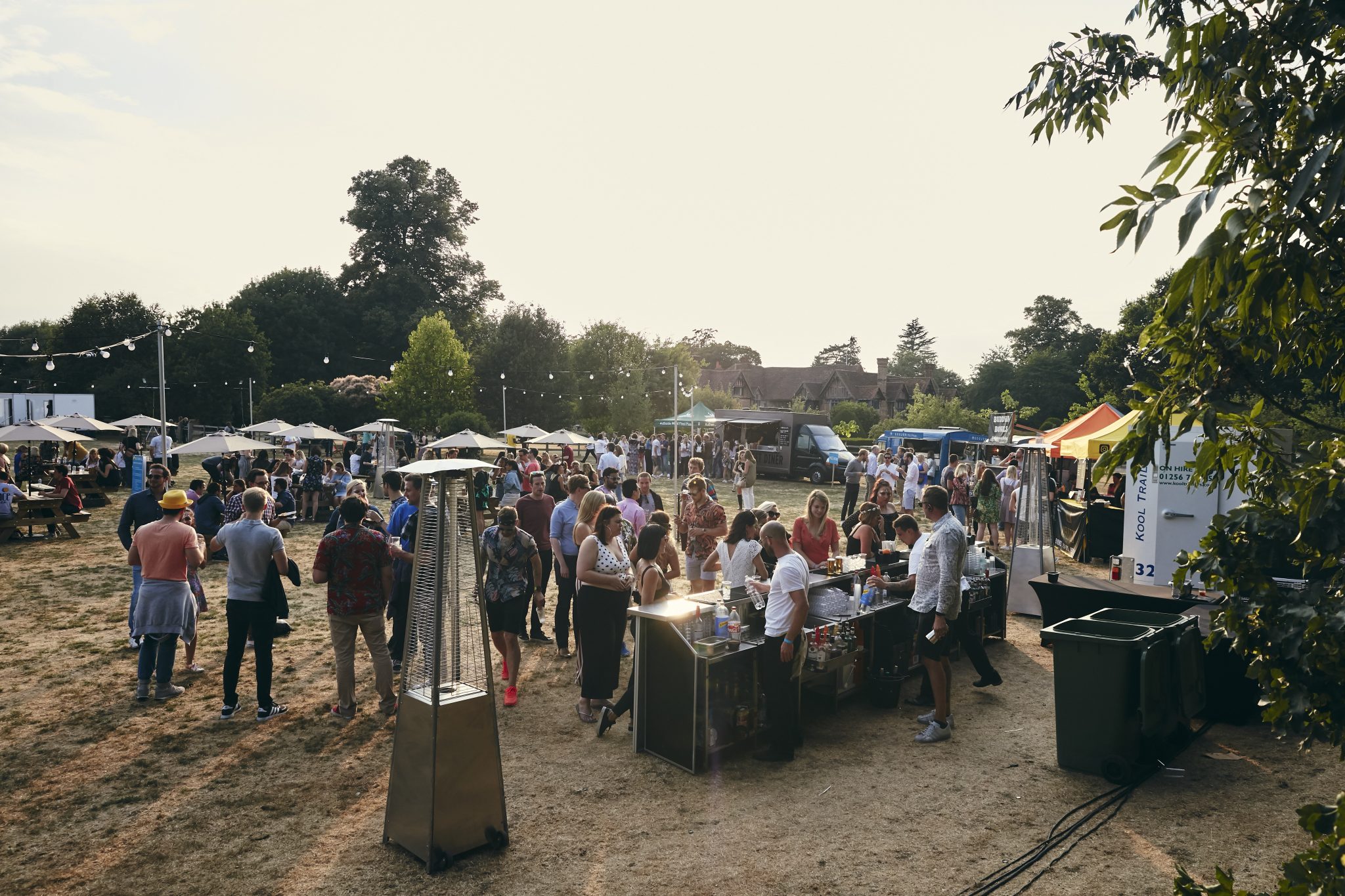 Dorney Court proved to be an excellent venue. Widely regarded as one of England's finest Tudor Manor Houses, where successive generations of our family are privileged to have lived for nearly 500 years.  Dorney Court stands in landscaped gardens and overlooks mature parkland and ancient yew hedges while flocks of sheep graze the surrounding meadows. Windsor Castle floats in the distance and Dorney Lake lies a short walk away.
If you are interested in an event at Dorney Court, our unlimited drinks package for events, mobile bar hire, bartender hire or anything else – then please do not hesitate to get in contact.