Cocktail mixologist for hire, juggling bartender for hire – all the bartenders the heart desires…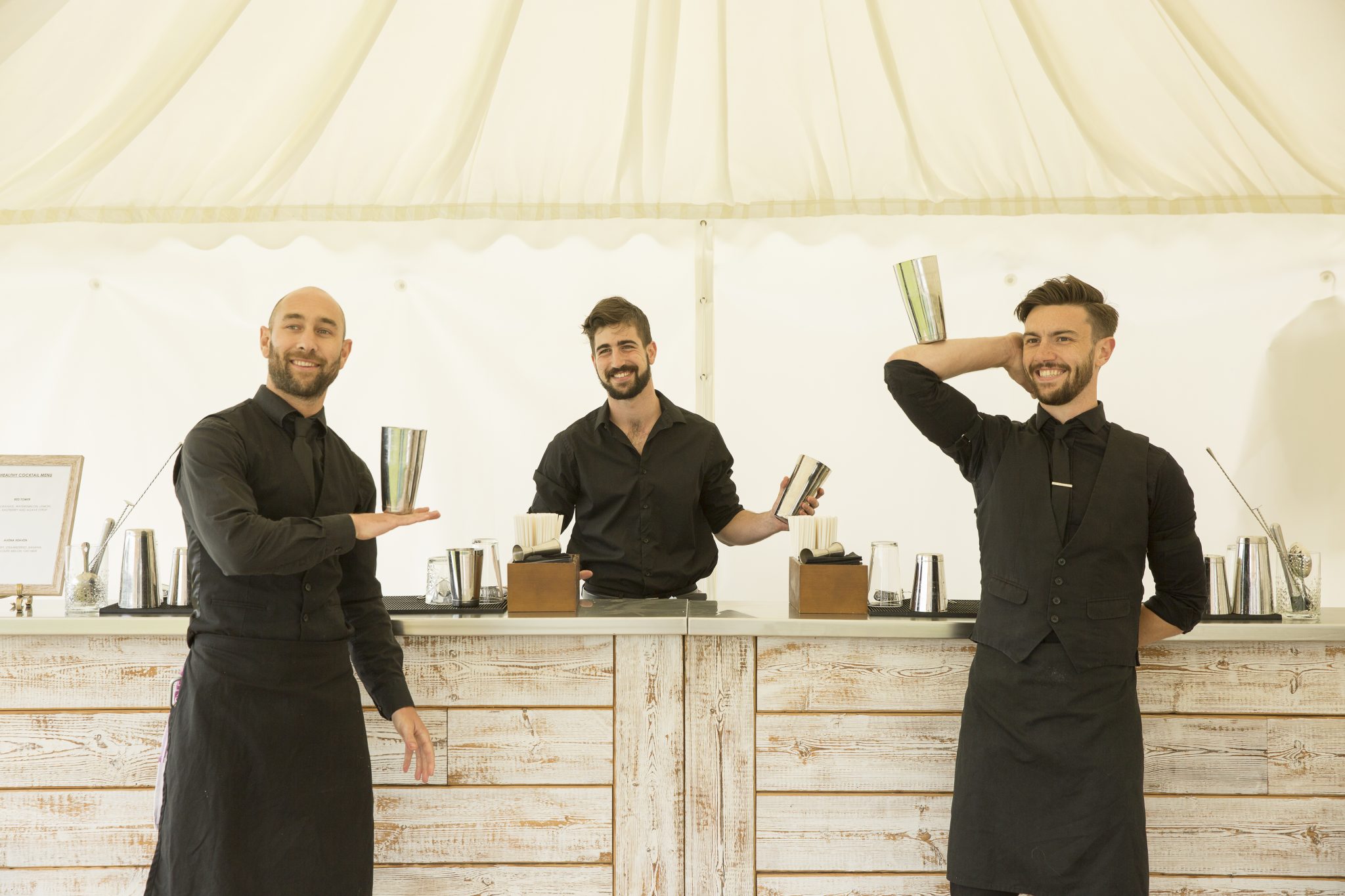 At Ace Bar Events we specialise in bar support for all kinds of events, large or small – this means whether you need a cocktail bartender for hire, a cocktail mixologist for hire, or a juggling bartender for hire (otherwise known as a flair bartender) – we have access to some of the best in the world. With a direct connection to the World Flair Association, we are able to offer the likes of world champion bartenders Tomek and Marek, or renowned Latvian pair Ivars and Martins for any event in the UK – be it for an on stage performance, a private bartending experience or simply for the best juggling bartender for hire money can buy.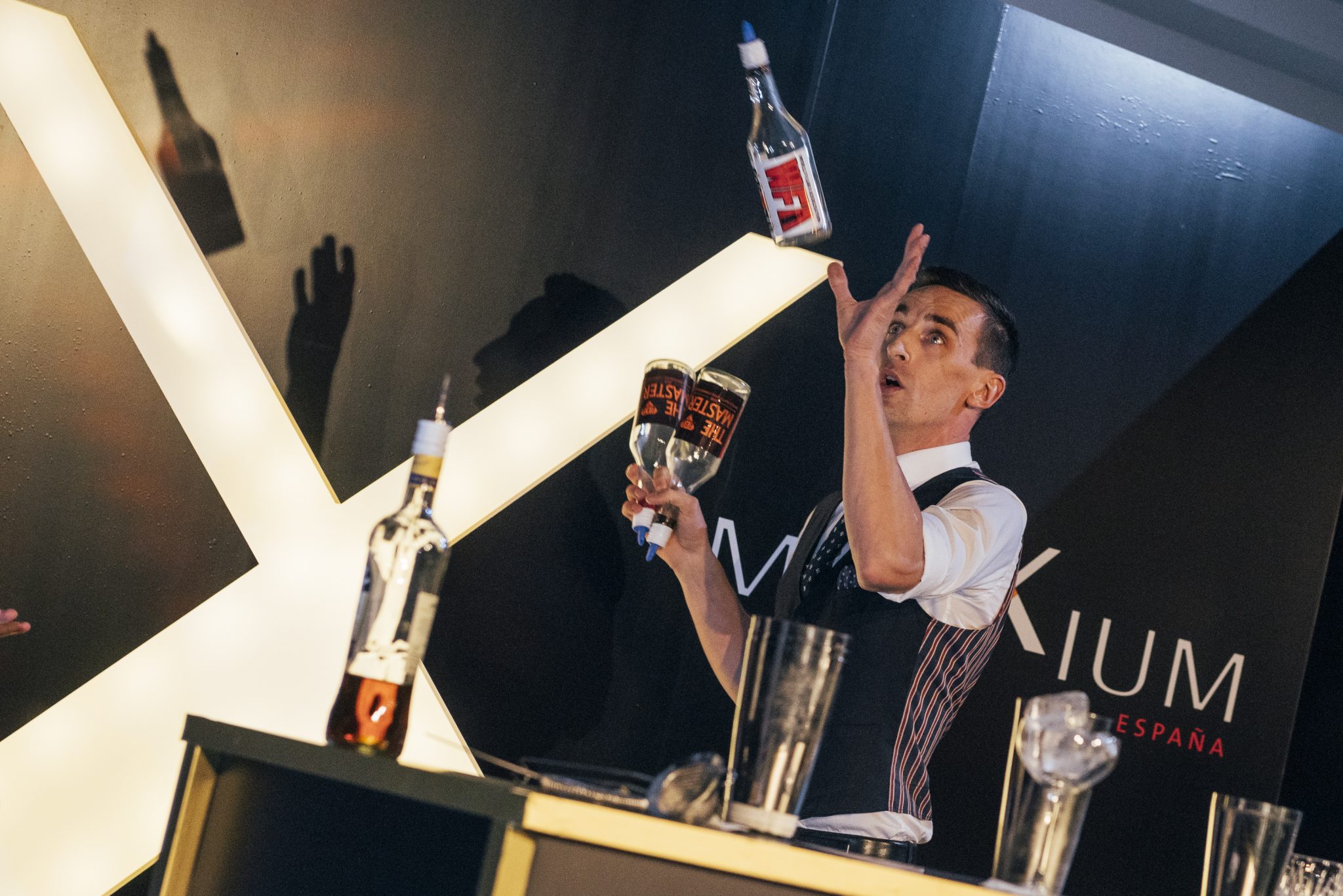 You will find that nearly all professional bartenders will have some element of flair to the way they work, however a cocktail mixologist tends to be a bartender who focuses more on the art and style involved in making a drink – whereas for a flair bartender or juggling bartender, every drink is a spectacle. Different events call for different styles of bartenders – of course if you want a little bit of both then our cocktail bartender for hire is the way to go…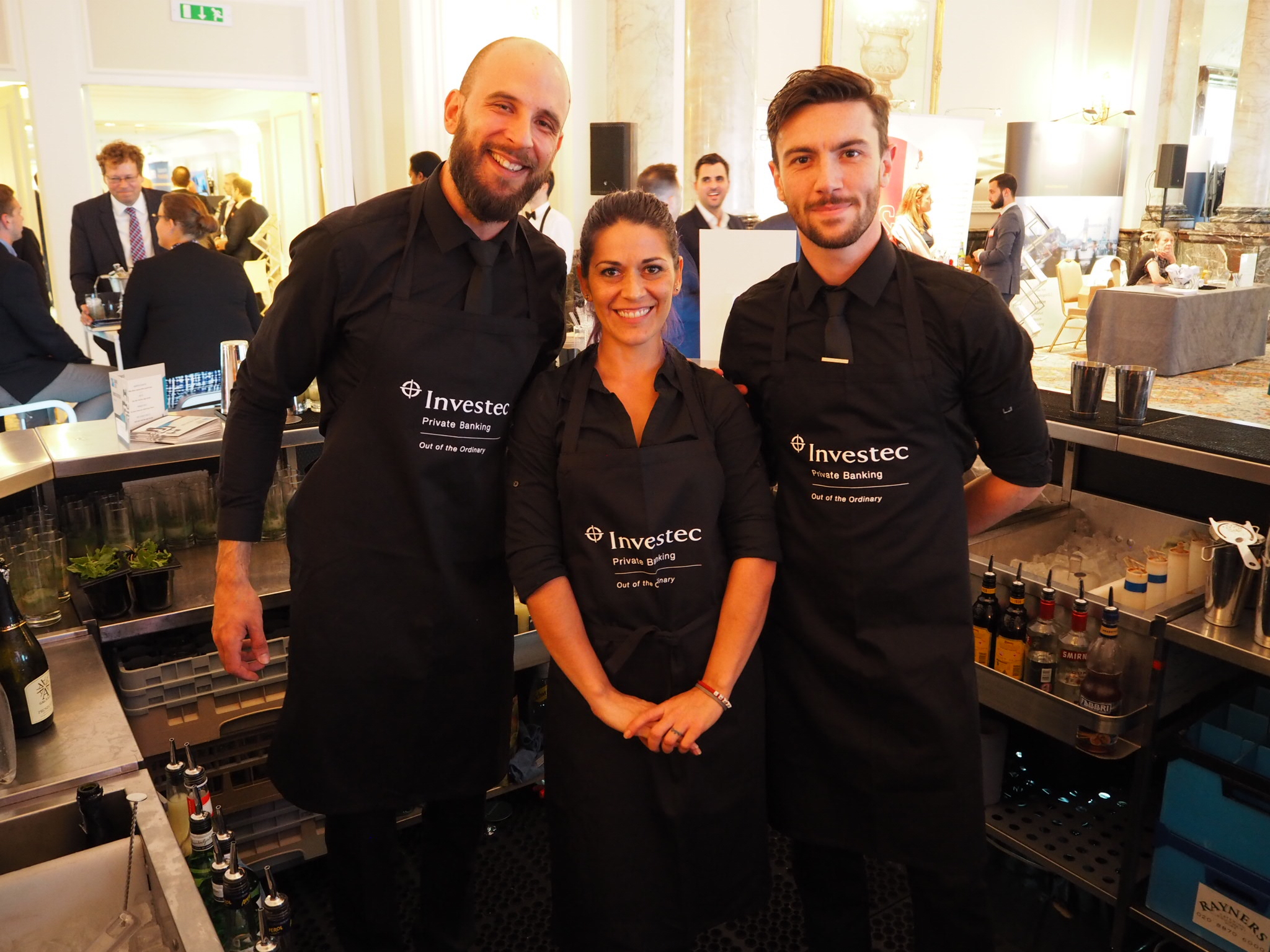 A flair performance by a juggling bartender for hire is something special and a show in itself. These stage routines are high-energy and real crowd pleasers. It takes years and years of practice to hone this skill set and it is very obvious when you watch some of the best in the trade. After the Flair Bartenders have finished their performance there is also the option to have them go behind the bar and start making cocktails for your guests with a little flair as an added extra. If you do not have a permanent bar available, we also specialise in the provision of mobile bars for hire, in almost any custom design of your choice.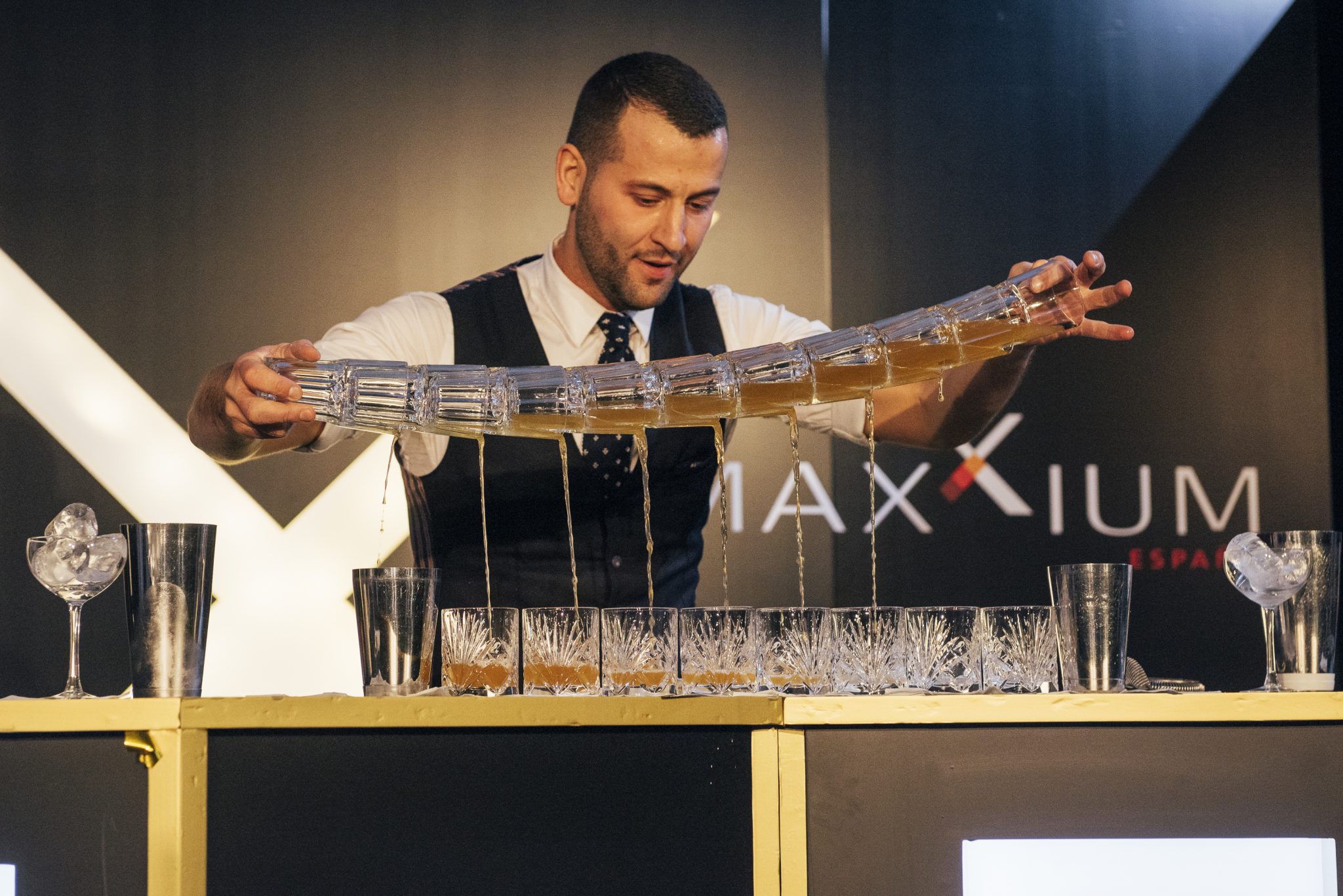 On the other hand our cocktail mixologist for hire can prepare anything from 4D caipirinhas (using molecular mixology) to a complete bespoke cocktail menu, designed around your personality or theme for a private event, or perhaps your brand for a corporate event. We don't just hire any old bartender we can get our hands on for your event. We have a number of professionals on our books who we use week in, week out. These guys and girls have chosen bartending as a career and it really shows when you see them in action.
It is not just their level of capability that we take into account when working with bartenders for our cocktail bartender for hire. Just as important to us is their nature. Events are often arranged to be enjoyed by the guests who attend, they are supposed to be fun and create memories. Here at Ace Bar Events we understand that. When we provide some of our professional flair bartenders or mixologists for an event we go as far as to brief them on every element, from the drinks they will be serving to the nature of the event-  be it a corporate team building day, a private birthday party or celebration. These details make all the difference.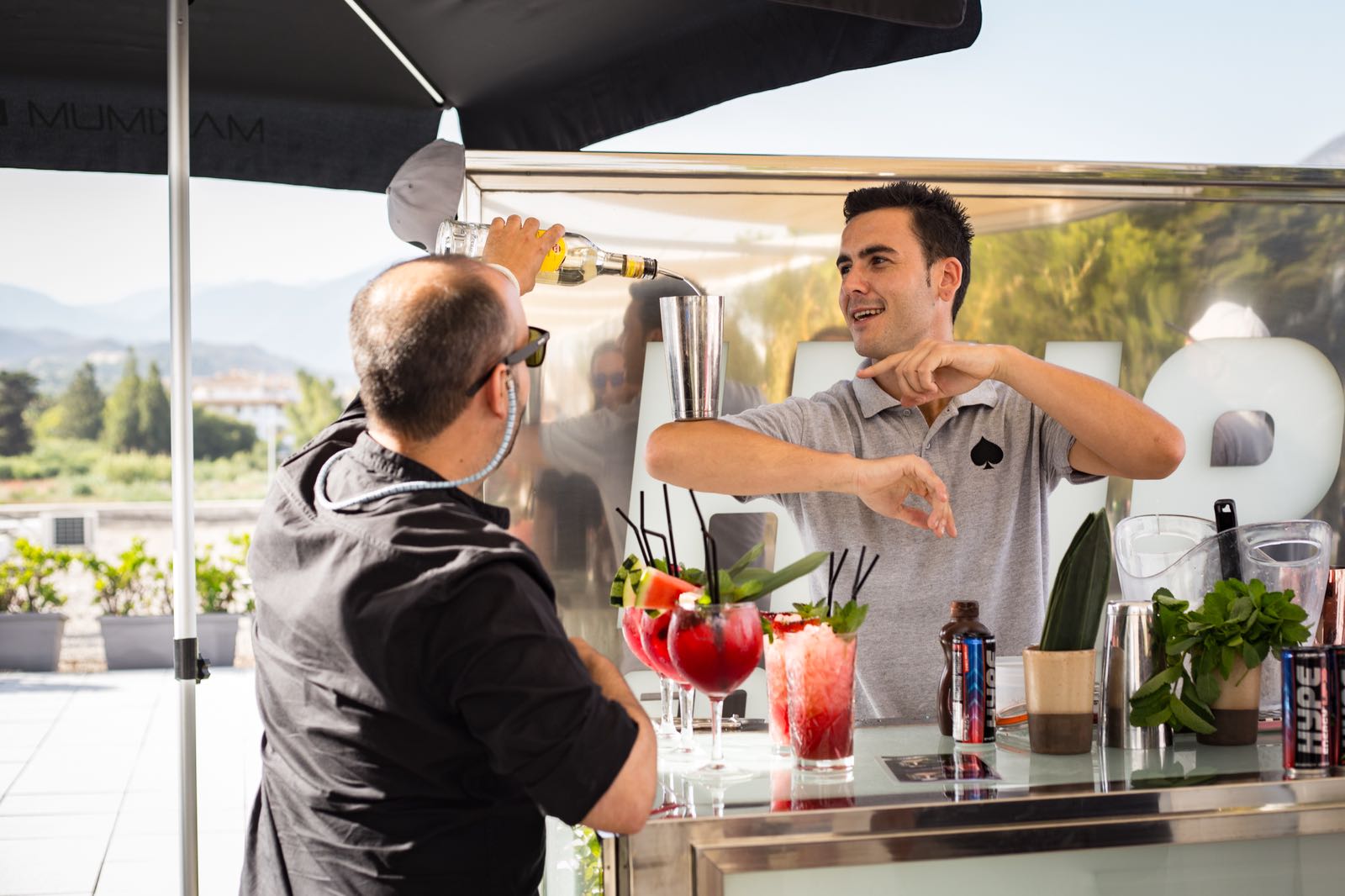 After all, a top bartender will provide more than just great drinks, they will also do their best to make sure everybody they serve is enjoying themselves and having a good time. If it transpires that they are not, well the best bartenders will take this as a challenge. There is nothing like a good cocktail to get you in the mood to mingle, chat, or dance.
If you are interested in our cocktail mixologist for hire, cocktail bartender for hire, juggling bartender for hire – or anything else, then please do not hesitate to drop us a line…