Our gold mirrored mobile bar hire for an amazing Asian wedding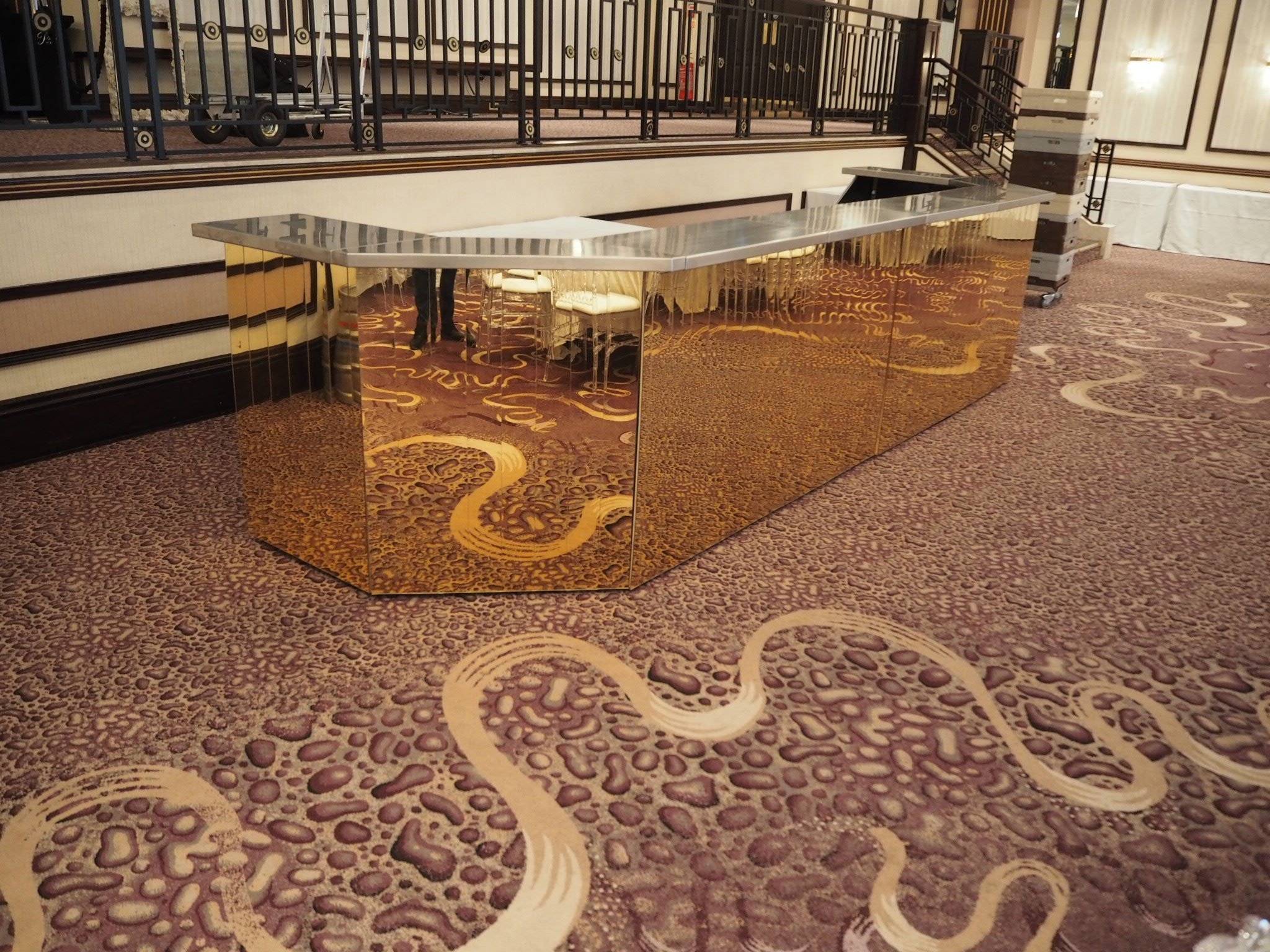 We had the pleasure of setting out an Asian wedding mobile bar hire for an amazing wedding over the bank holiday weekend at the National Conference Centre in Birmingham. Our gold mirrored mobile bar sat at the head of the room, matching the bride and groom's choice of decor and venue perfectly.
Our gold mirrored mobile bar hire is perfect for venues such as these where there is a lot of embellishment, intricate patterns on the floor and plenty of lighting. Although it was our gold mirrored mobile bar on this occasion, we can match any type of mirrored bar to your requirements, as depending on the surroundings sometimes a different hue of mirror will have a greater visual effect.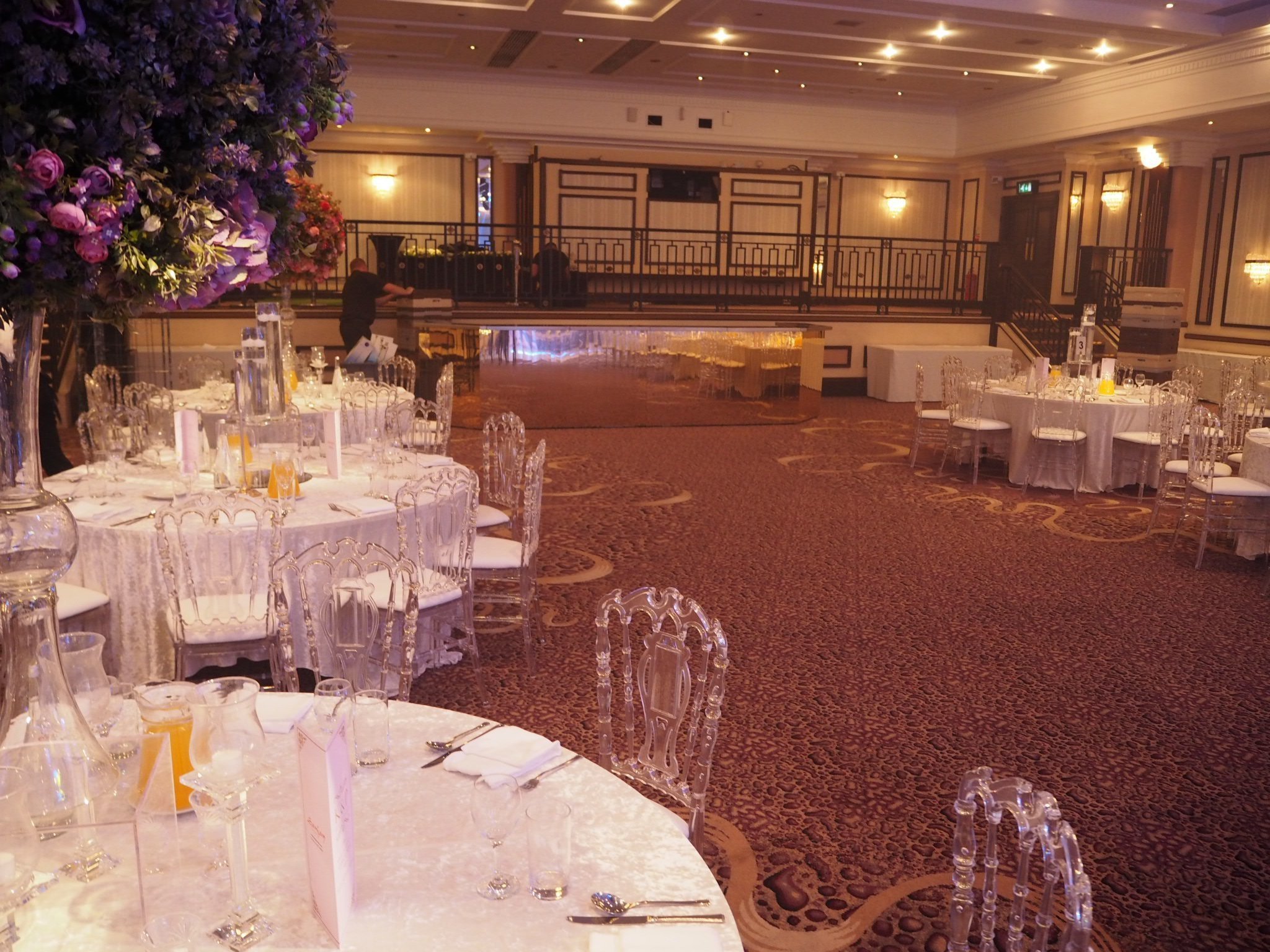 As you can see in the images, from the chairs to the centrepieces on the tables, every detail had been carefully thought out for this wedding – it was important that our Asian wedding mobile bar hire matched up on this front too. The client opted only for a dry bar hire on this occasion, with the gold mirrored mobile bar acting as a hub of activity for the staff of the venue to serve throughout the wedding breakfast and well into the evening. We also specialise in providing a variety of bartenders, be them cocktail specialists, flair bartenders or anything in between – however this duty fell to the venue for this event.
Alongside our gold mirrored mobile bar hire we also supplied one of our ice cold draught machines; these draught machines are great and alongside a keg of your favourite beer or cider they will dispense ice cold pints as if they were direct from your favourite pub or bar.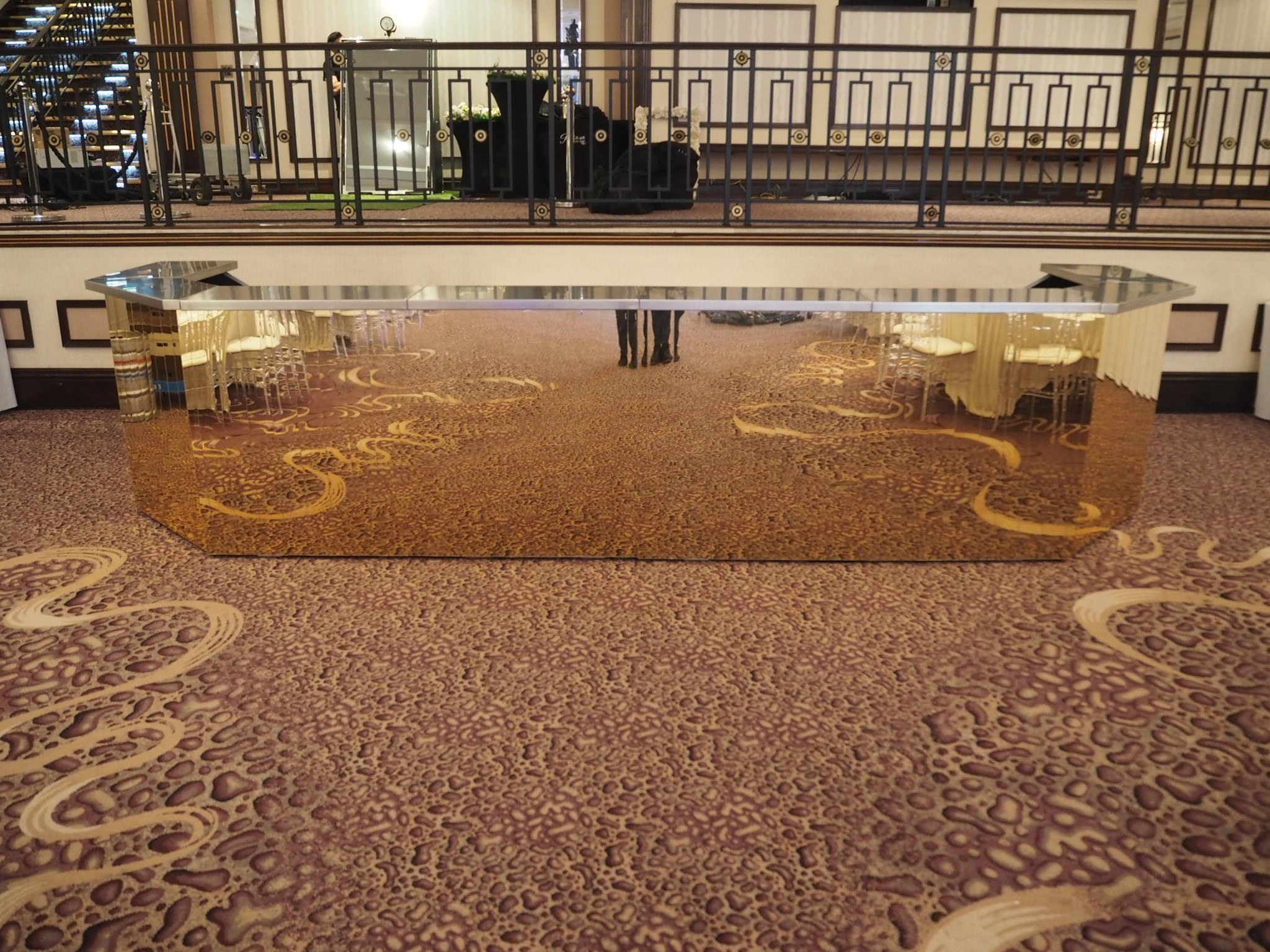 The gold mirrored mobile bar was 5 meters in length, with returns, which is a perfect size for serving up to 150 guests. As with all of our mobile bar hires, our bars are fully portable allowing for access even in the most difficult of circumstances. We also make sure to protect the floors along the way, ensuring the venue is well looked after before, during and after we have concluded the event.
To get an idea of the different options you have at your disposal you can play around with some of our most popular designs on the Ace Bar Configurator, an online tool that lets you design a mobile bar for your upcoming event. Bear in mind however, that we can customise our bars with any design, image or branding you require – so if it isn't on the Ace Bar Configurator then fear not, we can still accommodate your requirements!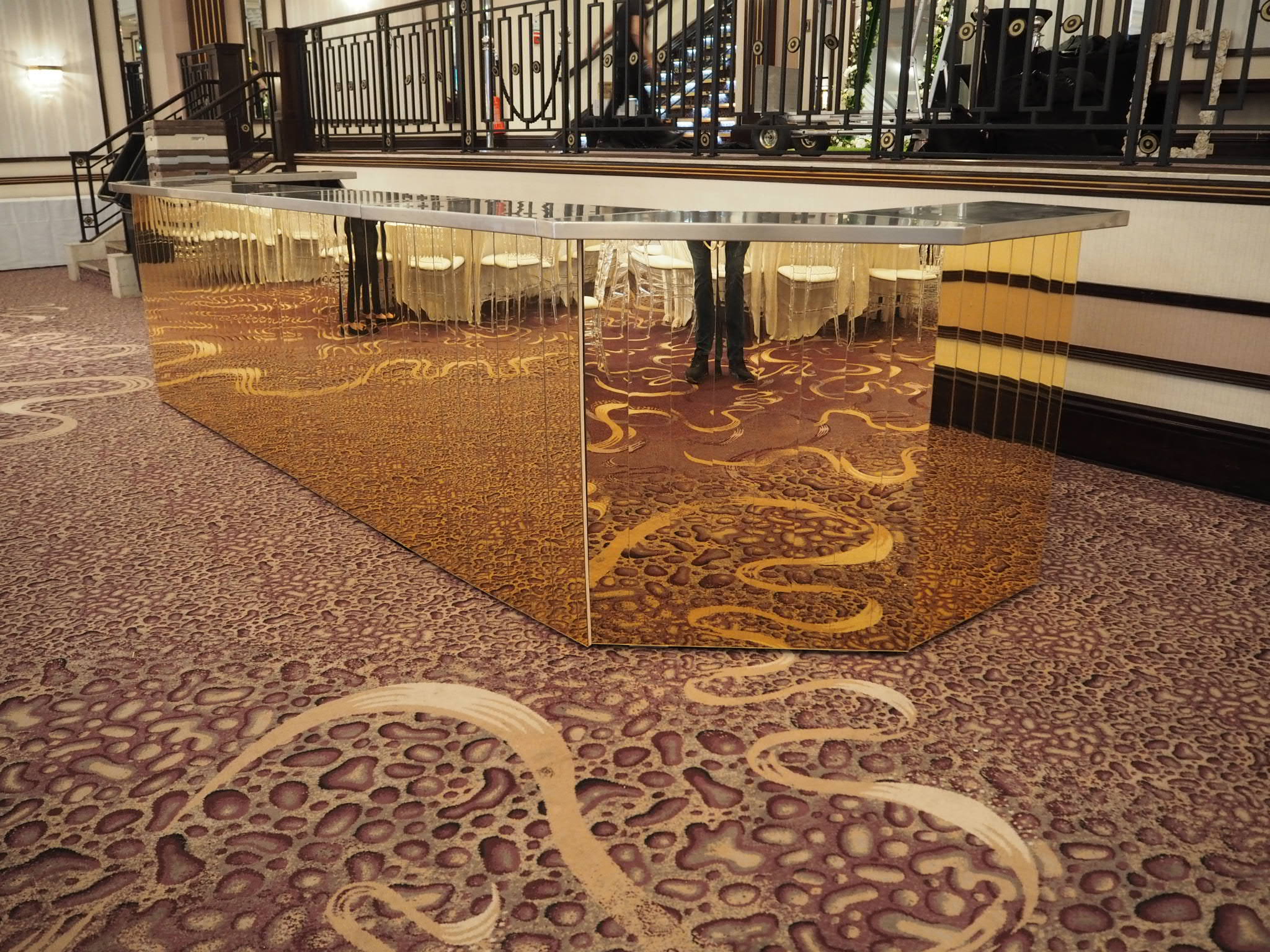 If you are interested in our Asian wedding mobile bar hire, gold mirrored mobile bar hire, bartender hire, cocktail creation, or anything else – then please do not hesitate to get in contact