Flair Bartender Hire – Anywhere in the world…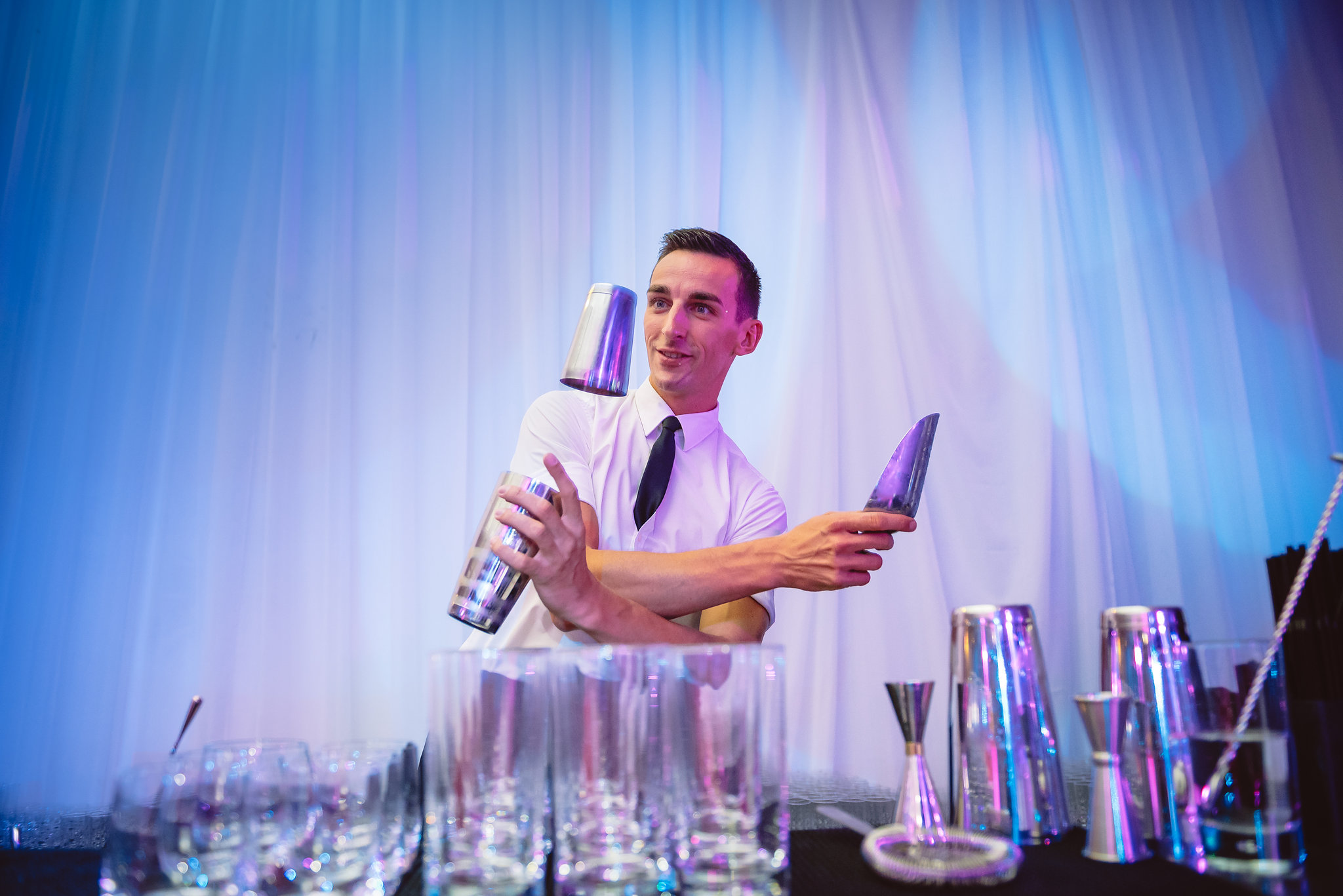 Here at Ace Bar Events we are very proud of the fact that we have the best Flair Bartenders in the World on our books.  This ranges from the World Flair Champions Tomek and Marek  to world-renowned Latvian pair, Ivar and Martins (video below), highly skilled Flair bartender hire is an area we truly specialise in.  Wherever you are in the world we can meet you at the destination of your choosing and perform a wide range of different Flair Bartending performances and more. All of our Flair Bartenders have choreographed stage performances to the music of your choice, and these are the memory makers that truly make your event stand out from the rest.
(Above:) Flair Bartenders Ivar and Martins.
These stage routines are high-energy and real crowd pleasers. It takes years and years of practice to hone this skill set and it is very obvious when you watch some of the best in the trade. After the Flair Bartenders have finished performing their Flair Bartending Show, there is also the option to have them go behind the bar and start making cocktails for your guests with a little flair as an added extra. If you do not have a permanent bar available, we also specialise in the provision of mobile bars for hire, in almost any custom design of your choice. If a Flair Show is not required and you would just prefer to hire some highly experienced Flair Bartenders to work behind the bar for the duration of the event this is also a very popular alternative.
More recently our event support services and Flair Bartender hire were required for DLA Piper at the Hilton Metropole, Birmingham. Below you can see a video of some of the guys in action. The event was a grand success and DLA Piper's guests loved the entertainment of it all. You can read more about the DLA Piper event and our involvement here.
If you are interested in a Flair Bartending Show, for your upcoming event or party, or are interested in any of our other services such as, Event Management, Mobile Bar Hire, or Event Staffing – then please do not hesitate to get in contact.