Cocktail experiences London & Cocktail masterclass Marbella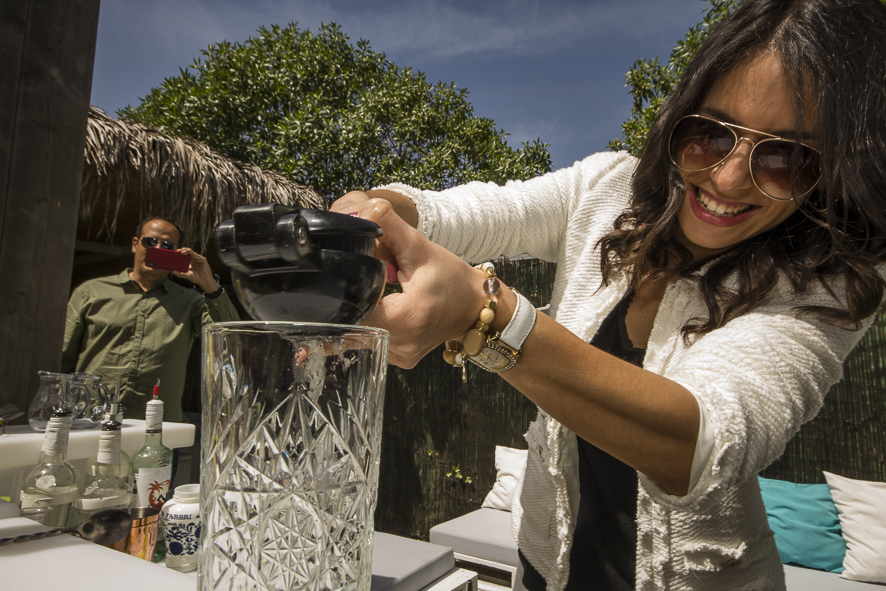 Our cocktail experiences London have been running successfully for many years in the capital and across the UK. The perfect occasion to bring people together and share in something both interesting and interactive, it is no doubt our cocktail masterclasses are popular for both corporate team building days and private birthdays alike. Our cocktail experiences have now gone international with cocktail masterclasses Marbella and across the Costa del Sol.
Our cocktail experiences Spain have evolved from the successful format that has been tried and tested during our UK cocktail experiences for many years. We particularly recommend our cocktail masterclasses for team building events, especially if the team are all quite new to each other. A little alcohol, a little competition and interaction can go a long way towards breaking the ice between a new group of people.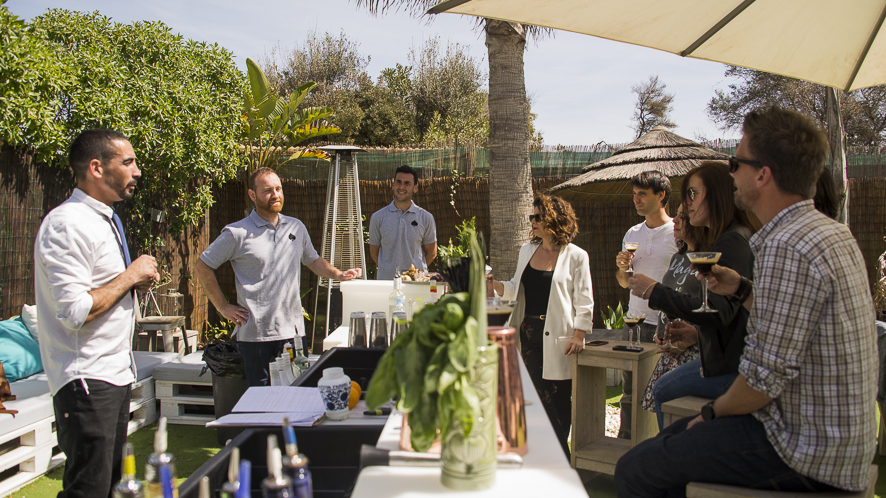 As these are cocktail experiences in Spain as opposed to the UK, we have the opportunity to hold them outdoors far more often – a plus for all involved. There is only one more thing you can add to an ice breaker experience to make it more successful and that is good weather – it always brings out the best in people. We also offer themed cocktail experiences if this is preferred, these can be themed to your brand, a special event – such as the Royal Wedding – or even a period of time like the 1920s.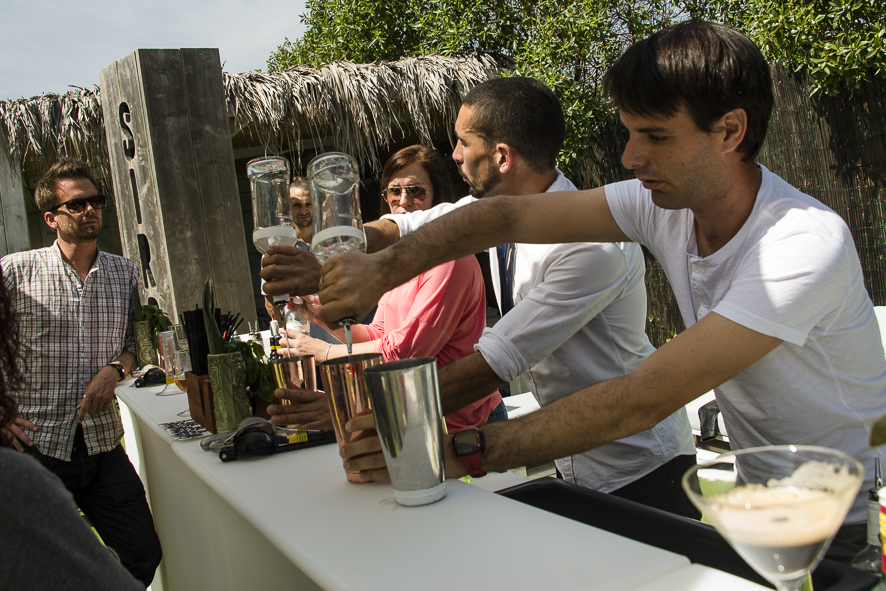 This particular cocktail masterclass Marbella was for 20 people as part of a corporate team building day. As the guests arrive, we generally start with a small cocktail reception to talk about what to expect, get to know each other and little and more importantly get to know your cocktails!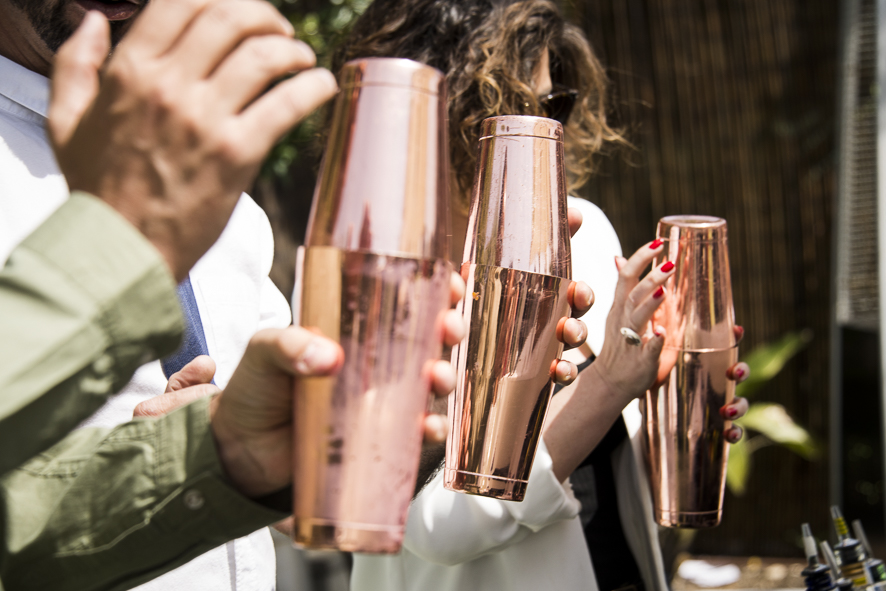 We then move on to a flair bartending demonstration that lasts only a minute or two, this is to get people in the mood and create an air of excitement for the cocktails to come. Next, we have you step up to perform a pour test. You watch bartenders do it week in, week out, but how easy is it really to pour the correct measurements for a cocktail without any measuring apparatus!? After this we move on to the cocktail speed round. This is great fun, the team must watch carefully as we demonstrate a cocktail after which one nominee from each team must step forward and attempt to make the cocktail as quickly as possible. It is a race against the other team but the cocktail still has to be drinkable! We like to do a few rounds of this to get as many people involved as want to be.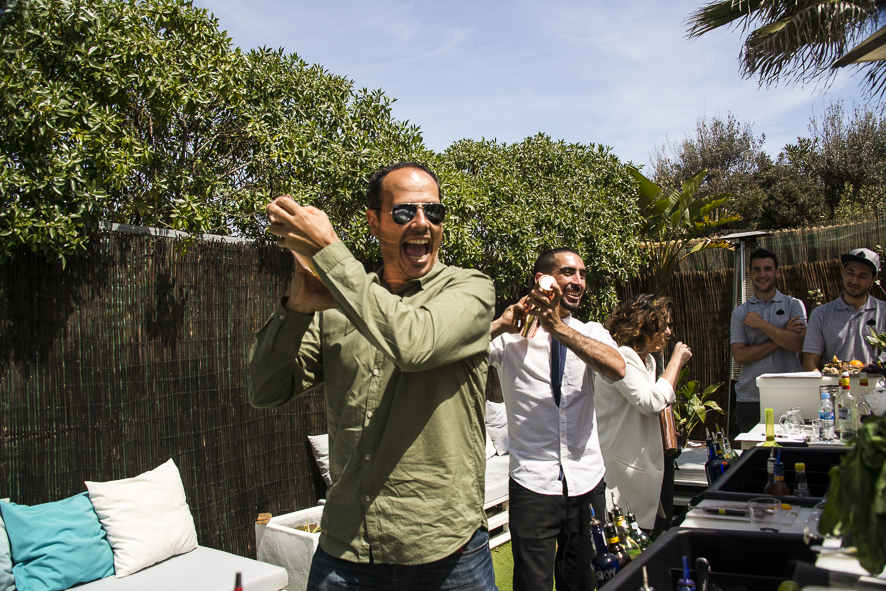 Following this is the flair round. Two members from each team are brought up and asked to perform a number of flair bartending manoeuvres. Each will be judged on their abilities and awarded points for the team. Finally, is the creativity round.  Each of the teams now has to choose a mystery ingredient from an unknown selection. They are then asked to create a team cocktail using the mystery ingredient and the selection of spirits and liqueurs on show. They will be drawing on the techniques shown to them from the Cocktail Speed Round. Once the teams have decided on their creation, they will be asked to sell the cocktail to the rest of the party. Marks will be given on taste, use of ingredients, procedure and the presentation of their cocktail. Challenging indeed!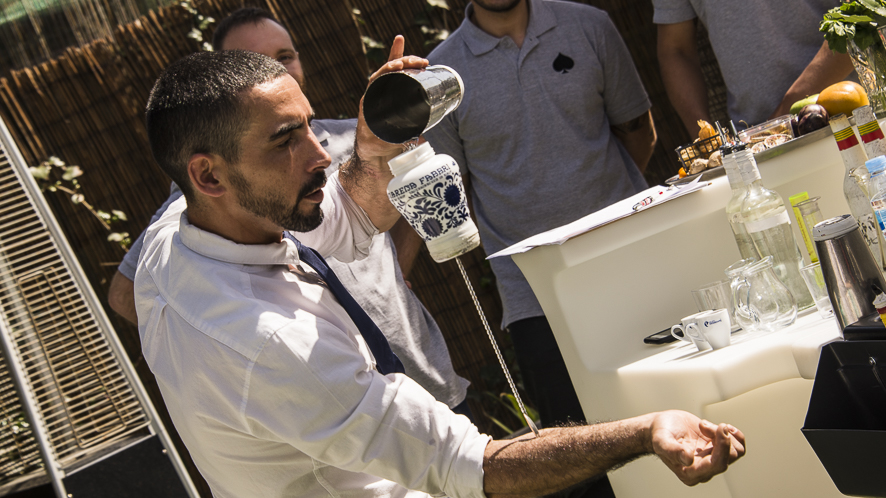 And of course it wouldn't all be complete without the results and prize giving, which is always a bit of fun. Not to mention that the winning team get to gloat about being the best bartenders to the rest of their colleagues. What more could you want?
If you are interested in our cocktail masterclass Marbella, cocktail experiences London, cocktail experiences Spain or anything else – then please do not hesitate to get in contact.