A flair bartender show for the Maxxium Spain Excellence Project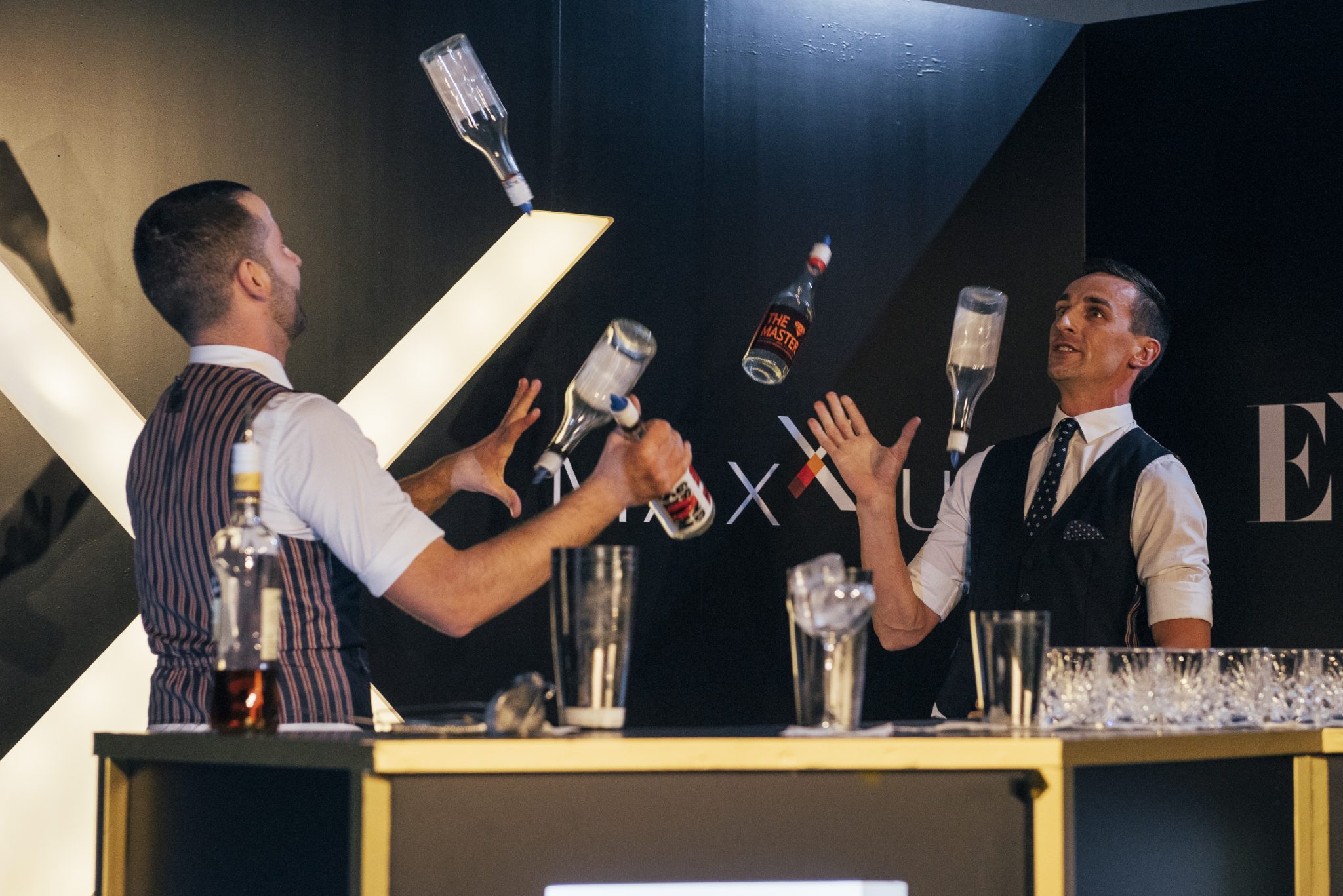 We are very proud at Ace Bar Events to have the best flair bartenders in the world on our books. Wherever you are in the world we can meet you at the destination of your choosing and perform a wide range of different flair bartender shows and more. All of our flair bartenders have choreographed stage performances to music and these are the memory makers that truly make your event stand out from the rest. If you want more than flair bartenders, we can do this too – we specialise in the bar support for events, so everything from mixologists, to flair bartenders, unique cocktail menus to the actual bar itself, we can provide.
With offices in the UK and Spain, we can call on our flair bartenders Marbella or our flair bartenders from London to perform at your event. The flair bartender show stage routines are high-energy and real crowd pleasers. It takes years and years of practice to hone this skill set and it is very obvious when you watch some of the best in the trade. A fantastic bonus to having an Ace Bar Events flair bartender show as part of your entertainment offering is that the guys or girls can continue to entertain and serve well after the show is over. After performing a flair bartending show, which is fully choreographed to music and designed to both shock and entertain, the flair bartenders can jump behind the mobile bar or fixed bar that is at the event and continue performing and entertaining whilst serving drinks to your guests. You wont be able to believe what some of these flair bartenders can do, in particular World Champion duo Tomek and Marek.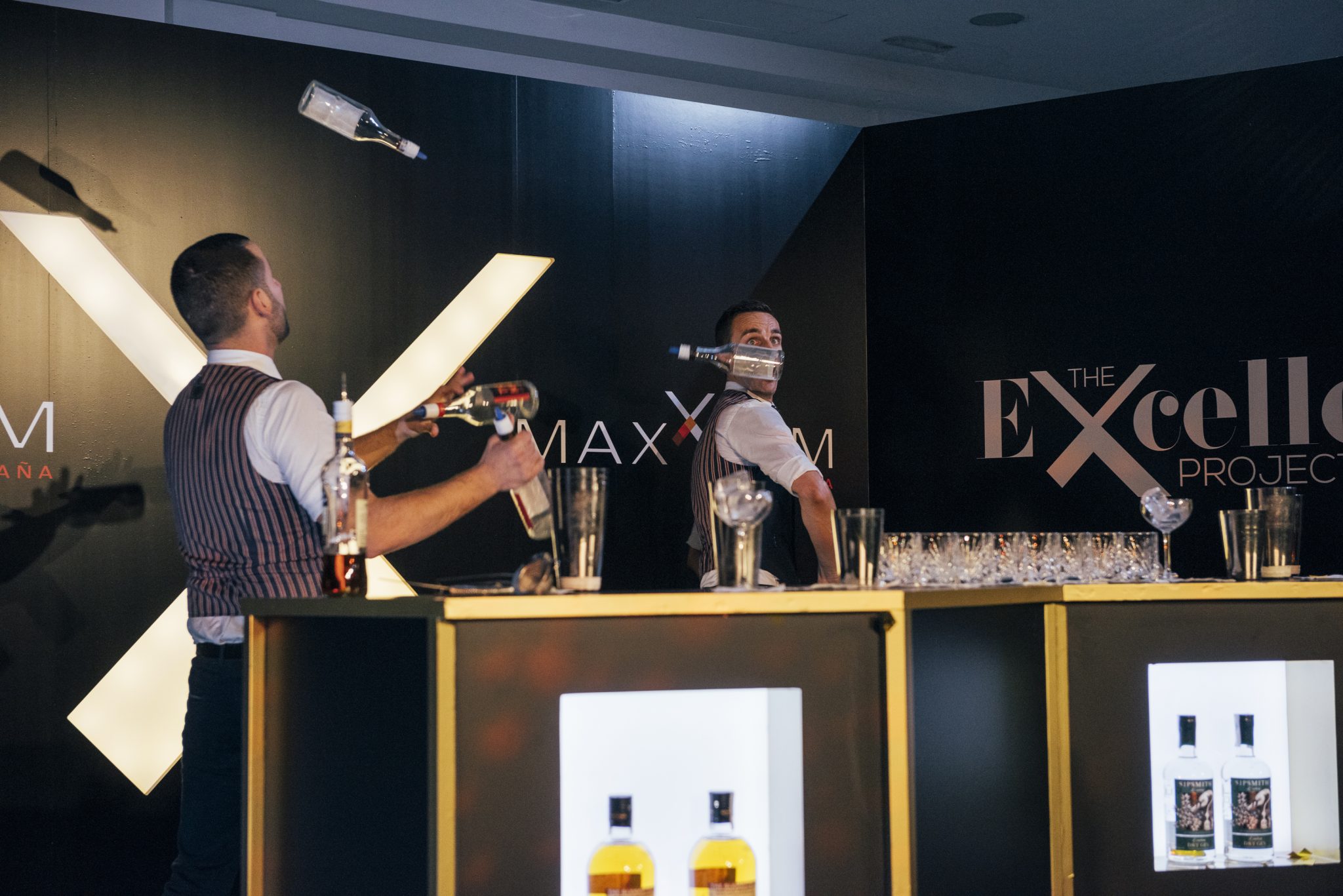 This world famous duo was just who was requested for an exhibition show at the Maxxium Spain Excellence Project recently in Madrid. The nature of this competition is, using only brands of the Maxxium Premium Portfolio, to create an outstanding cocktail and other drinks that would then be judged by the likes of Erik Lorincz (head bartender at the American Bar at the Savoy Hotel in London) and Javier Jimenez (CEO of Maxxium Spain).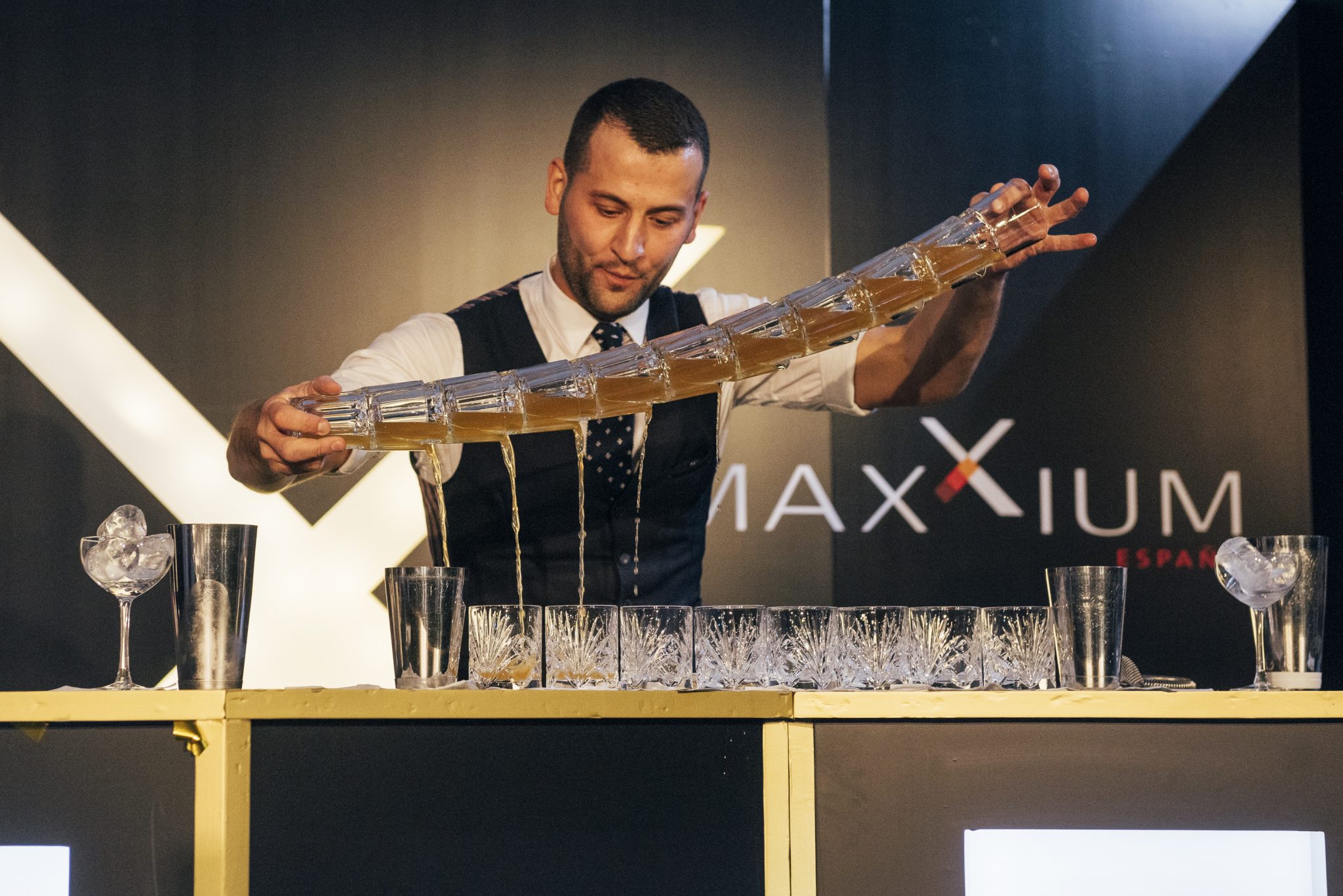 The competition offers an opportunity for apprentices of catering and mixology to partner with a recognised bartender to form a professional duo and compete. With this in mind Maxxium also wanted the flair bartending show to be performed by a duo and who better than the world champions themselves. Each of our shows can be customised to the clients needs and on this occasion, the flair bartending performance was to encompass a large element of mixology and cocktail creation, as well as the expected acrobatic and unbelievable 'bar tricks'.]
The winning duo of the Maxxium Spain Excellence Project was granted a € 6,000 scholarship to continue specialised training in Mixology, as well as a trip to New Orleans, in the USA. You can check out some of the photos of the event and the flair bartending show by Tomek & Marek below: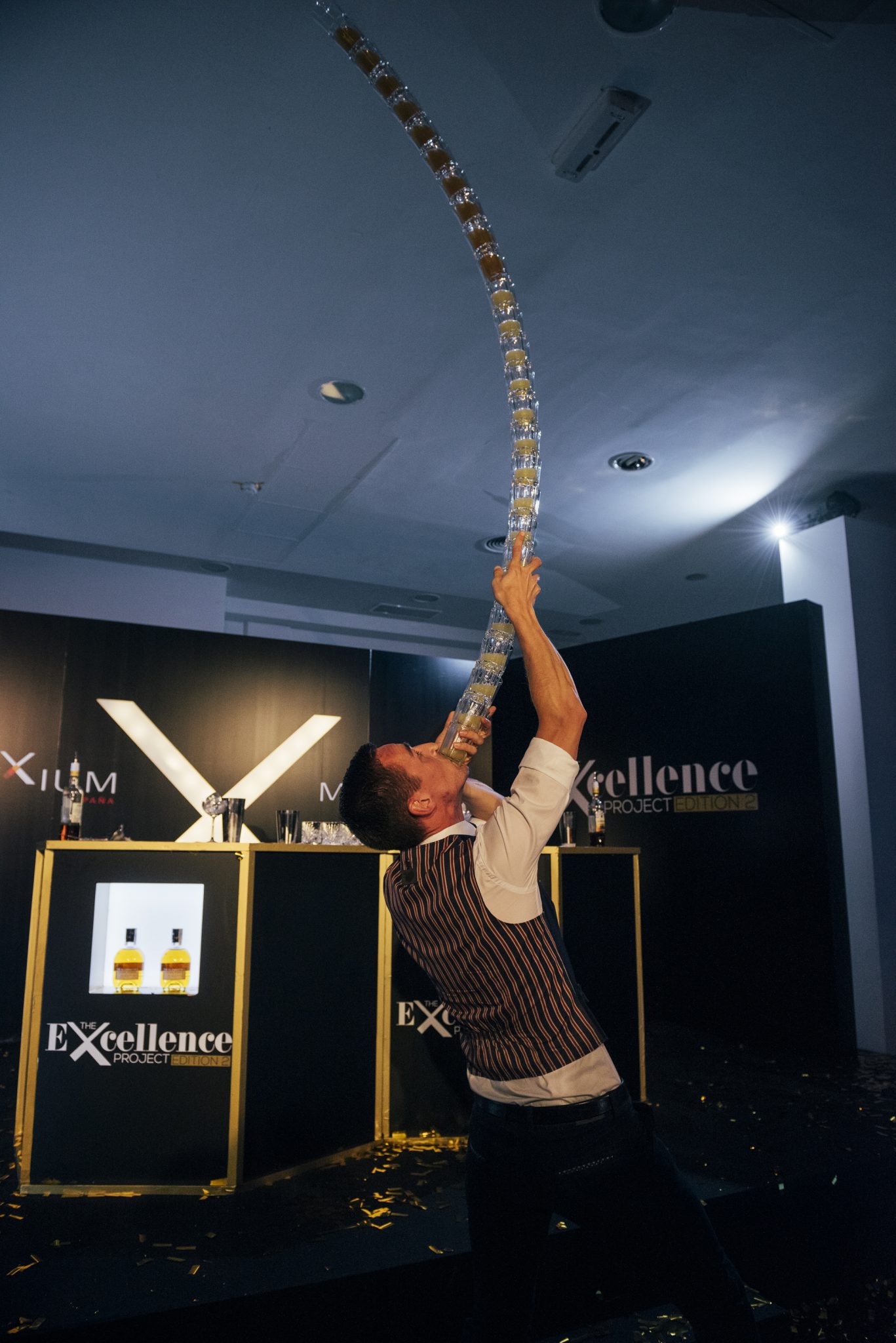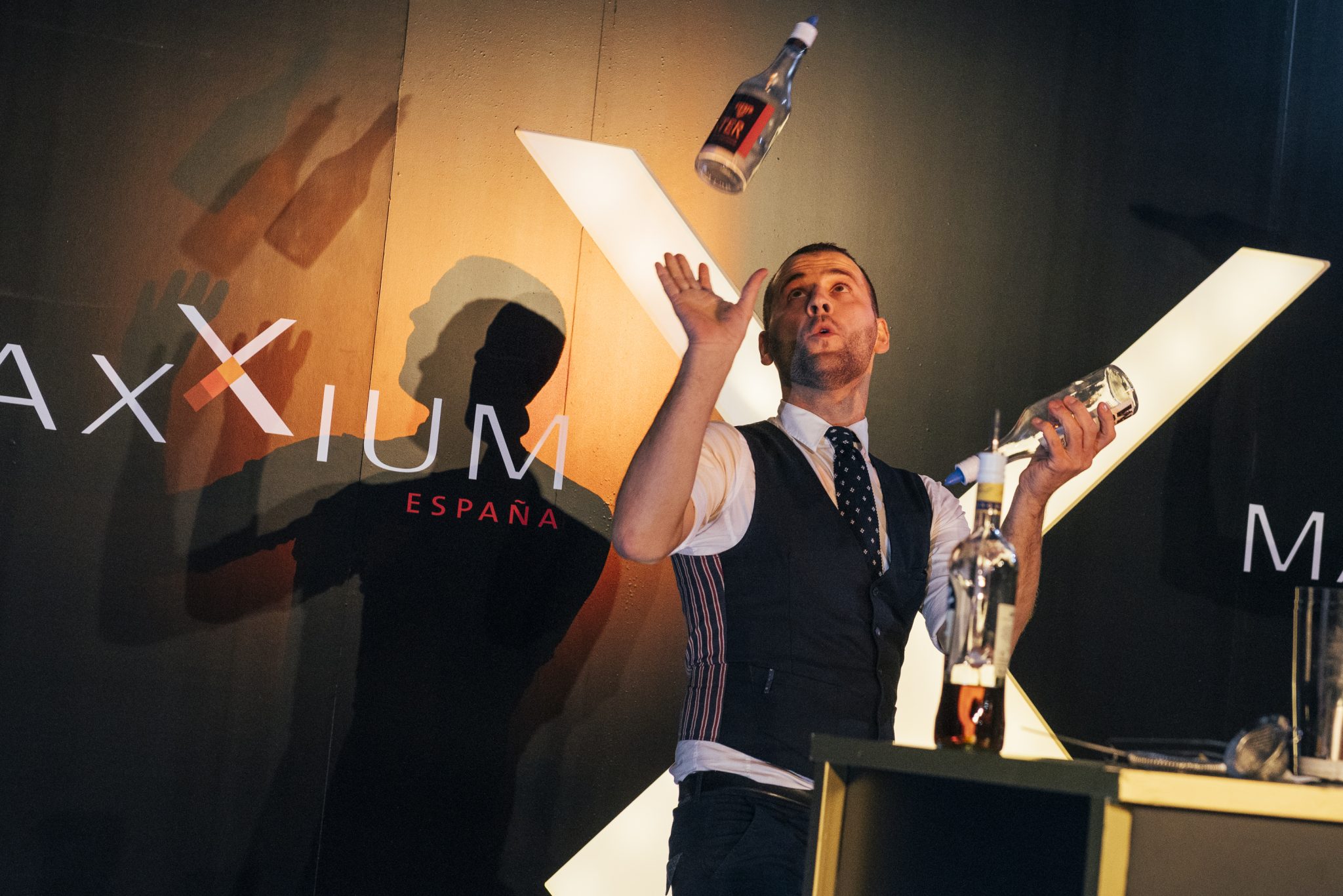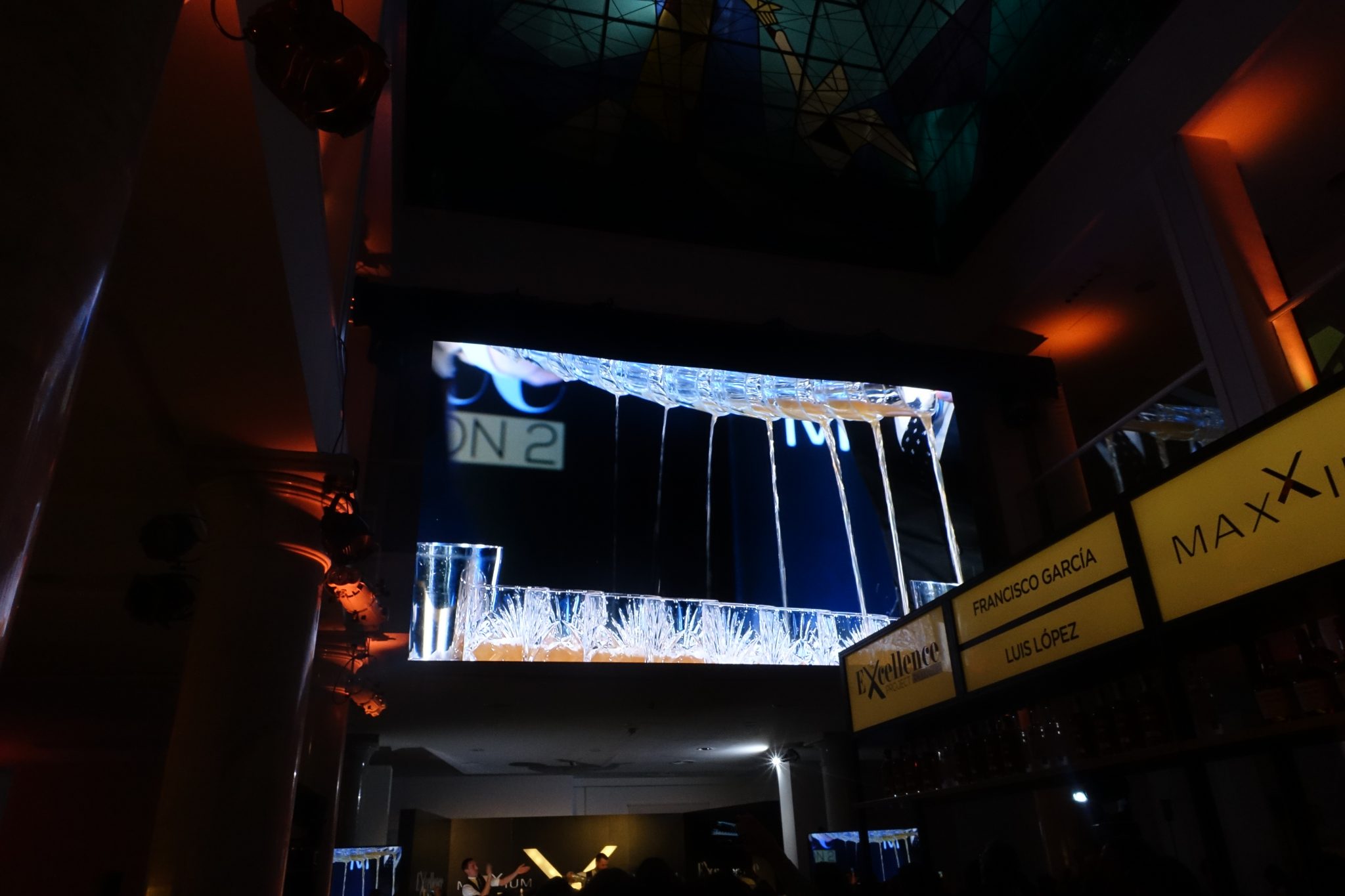 If you are interested in an Ace Bar Events flair bartender show, our flair bartenders Marbella, or a flair bartending performance of any kind anywhere in the world – then please do not hesitate to get in contact.