A Royal Wedding themed cocktail masterclass for Madame Tussauds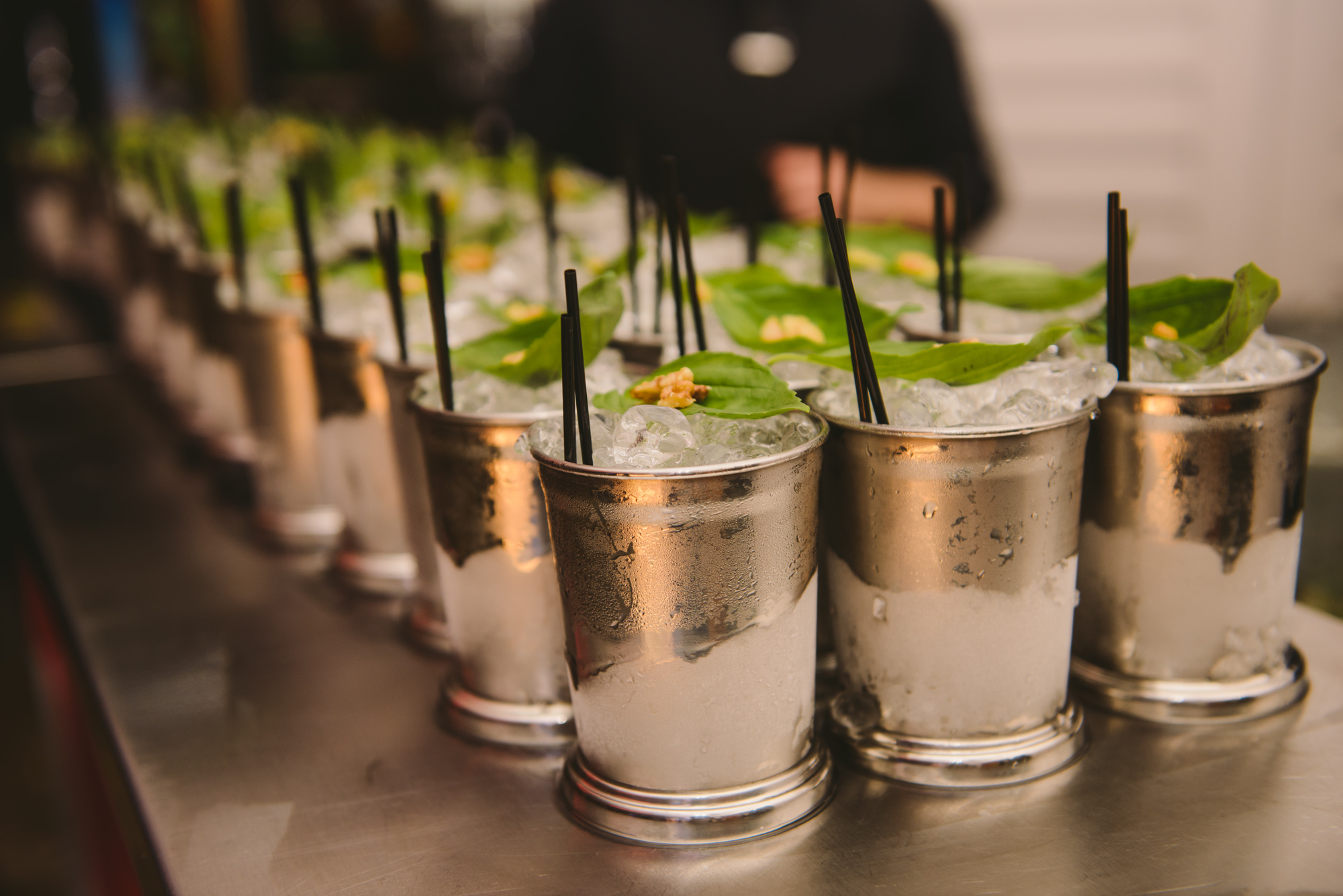 A cocktail masterclass is a great way to bring everybody together and share in something interesting and interactive, whether it is for a birthday, a team building day or any occasion of your choosing. Madame Tussauds did just this recently organising a cocktail experience for their marketing department as part of the Madame Tussauds Global Conference. Madame Tussauds have sites across the world including Europe, Asia, Australasia and America – the event took place in London, where the Madame Tussauds marketing teams from around the world gathered for a sit down meal and entertainment.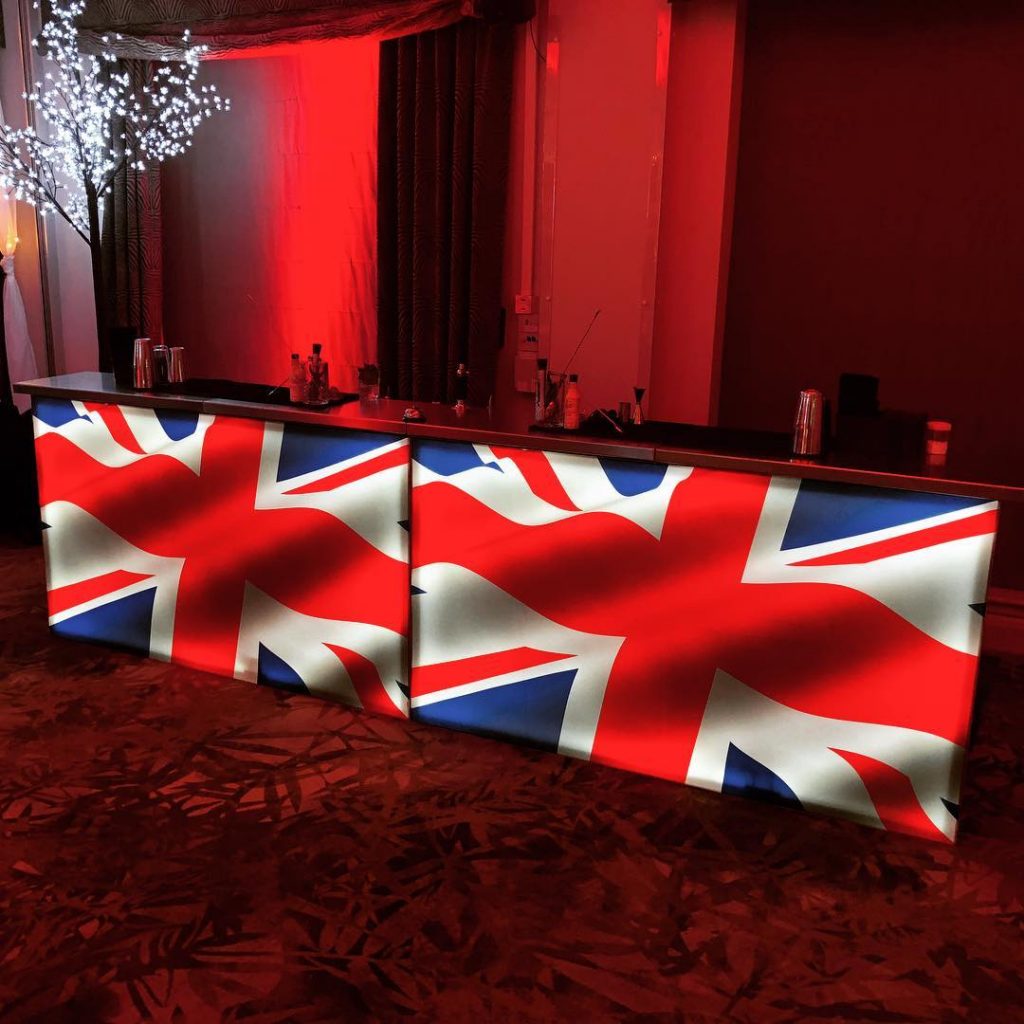 Our role was to put on one of our renowned cocktail experiences as part of the after dinner entertainment. This wasn't just any cocktail masterclass however, but a Royal Wedding themed experience. Naturally we installed one of our 4 meter Union Jack mobile bars along with cocktail and bar equipment that you may imagine to see in a royal setting. This acted as our base where our director Andy took the cocktail masterclass, we also had another 2 meter Union Jack mobile bar with two of our best mixologists on hand, serving drinks.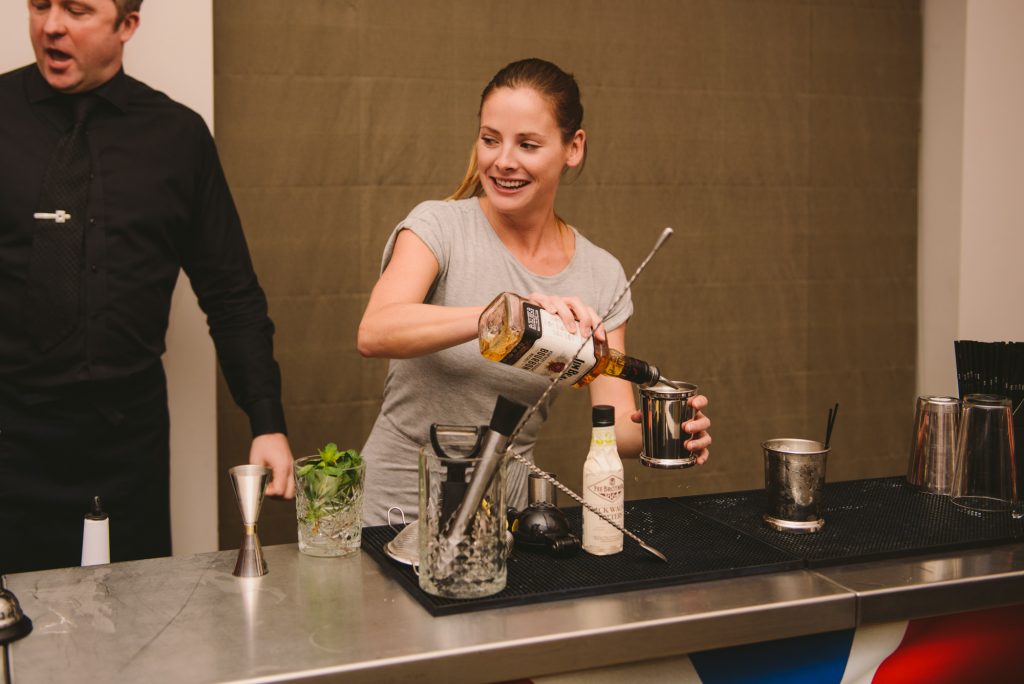 Cocktail experiences are especially good for team building events, as a little alcohol, a little competition and interaction can go a long way in breaking the ice between a group of people. This cocktail masterclass was Royal Wedding themed as per the clients requirements this of course included theming of our mobile bars, backdrops and cocktails. We can accommodate almost any theme however, so just us let us know if you want to do something special.
With around 80 guests at this event for Madame Tussauds, we started with a cocktail reception – as the guests slowly start to move from their seats at dinner and explore the venue and the entertainment on offer. We then move on to a flair bartending demonstration that lasts only a minute or two, this is to get people in the mood and create an air of excitement for the cocktails to come. Next, we have you step up to perform a pour test. You watch bartenders do it week in, week out, but how easy is it really to pour the correct measurements for a cocktail without any measuring apparatus!? After this we move on to the cocktail speed round. This is great fun, the team must watch carefully as we demonstrate a cocktail after which one nominee from each team must step forward and attempt to make the cocktail as quickly as possible. It is a race against the other team but the cocktail still has to be drinkable! We like to do a few rounds of this to get as many people involved as want to be.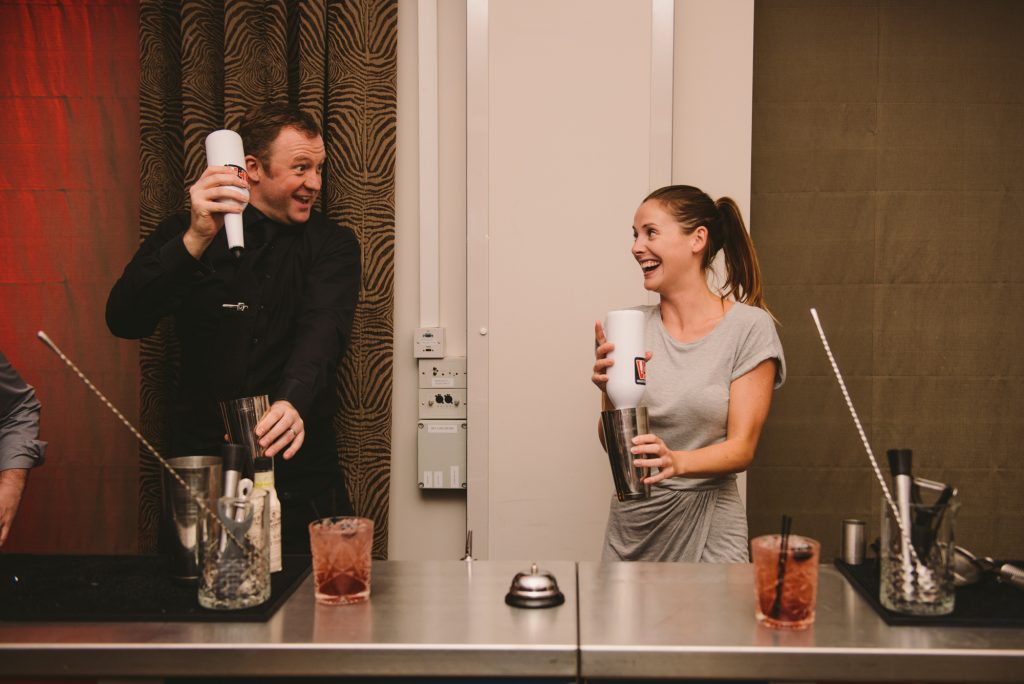 Following this is the flair round. Two members from each team are brought up and asked to perform a number of flair bartending manoeuvres. Each will be judged on their abilities and awarded points for the team. Finally, is the creativity round.  Each of the teams now has to choose a mystery ingredient from an unknown selection. They are then asked to create a team cocktail using the mystery ingredient and the selection of spirits and liqueurs on show. They will be drawing on the techniques shown to them from the Cocktail Speed Round. Once the teams have decided on their creation, they will be asked to sell the cocktail to the rest of the party. Marks will be given on taste, use of ingredients, procedure and the presentation of their cocktail. Challenging indeed!
And of course it wouldn't all be complete without the results and prize giving, which is always a bit of fun. Not to mention that the winning team get to gloat about being the best bartenders to the rest of their colleagues.
Ace Bar Events can host cocktail experiences for as few as ten people or as many as a hundred. The arrangement of the day is entirely based around your expectations of how you would like your day to go, whilst our friendly staff guide your teams into the world of mixology and flair making sure they gain the most out of the experience.
If you are interested in our cocktail masterclasses, cocktail experiences, mobile bar hire, or anything else – then please do not hesitate to get in contact.