Branded backdrops and a branded bar for events at Old Billingsgate, London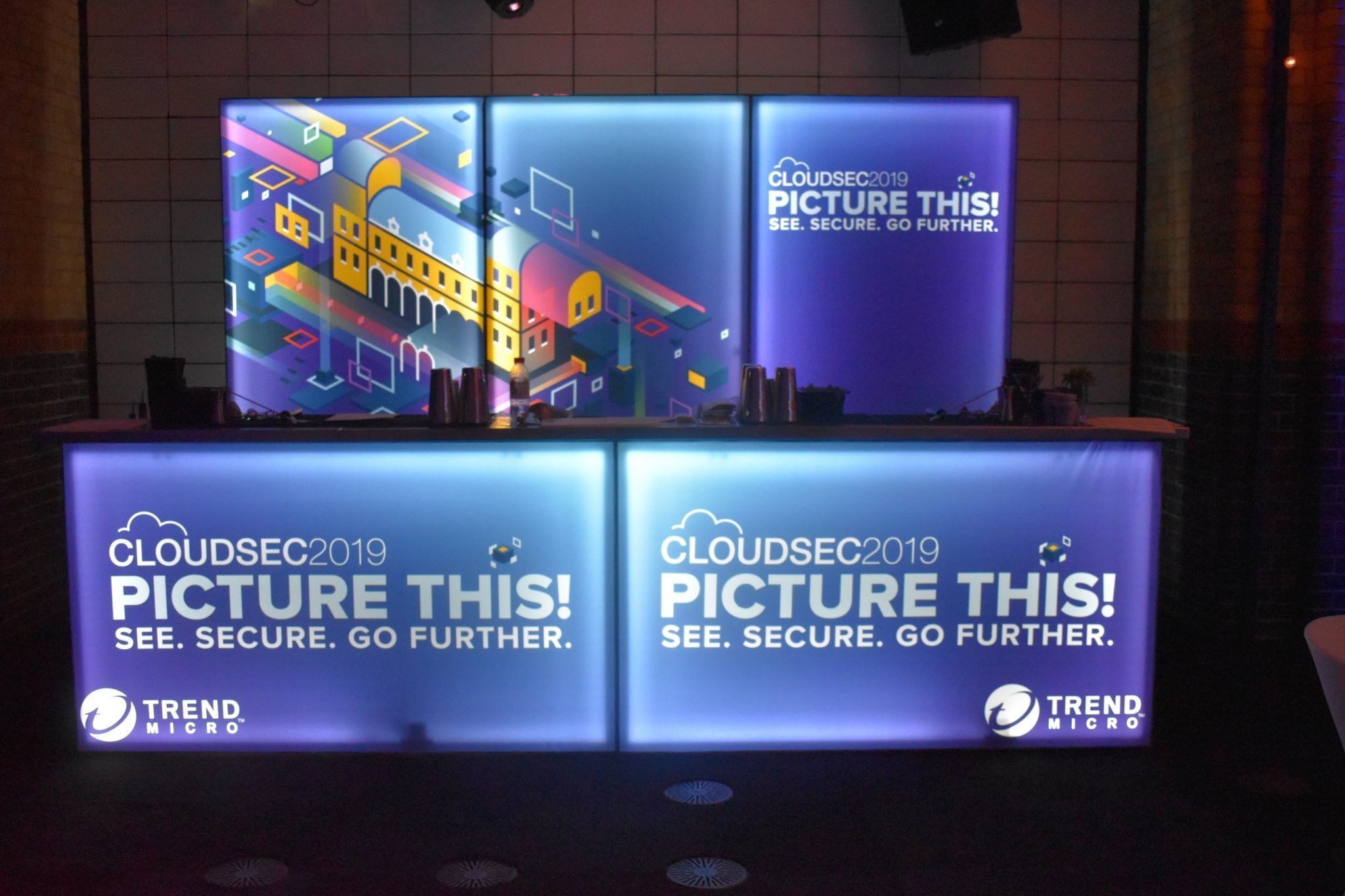 We had the pleasure of putting together a range of branded backdrops and a branded bar for events at the historic Old Billingsgate event space in London. Located in the heart of the city, Old Billingsgate is a Victorian Grade II listed building that was once a world-famous fish market. Now, it is one of London's premier event venues featuring unrivalled views of Tower Bridge, City Hall, The Shard and London Bridge.
This event was for a corporate client, IT security company, Trend Micro who were holding an afterparty for 200 guests following the end of the internet security conference CLOUDSEC 2019. Prior to the event, we provided consultation on the programme of the day and visited the event venue with the client to ensure everything would run smoothly on the day.
The event itself featured two of our branded bar for events and branded backdrops, all of which were designed by our in-house team. A branded bar, particularly when combined with a branded backdrop, can be an excellent alternative to more costly exhibition stands and acts as a great focal point to attract people and attention. Our branded bars have been used for many different events over the years, from trade fairs and exhibitions to awards ceremonies and as merchandise stands.
These branded mobile bars were from our HD Range of bars, each of which can be customised using any high definition image and backlit using inbuilt LED lighting. However, if you prefer something a bit more natural then we have our Classic Range of mobile bars too. These use natural materials such as craft wood and mirrored panels to create a different style of mobile bar. You can explore some of our most popular mobile bar designs and build your own using the Ace Bar Configurator.
In addition to our branded bar for events and branded backdrops, we also provided four of our professional flair bartenders, support staff and all drinks and glassware. Our full bar support package consists of everything you need to make and serve drinks at any event. From the bar to the bartenders and everything in between, if you go for this option then you will have the peace of mind that your drinks are sorted from the start until the finish of your event.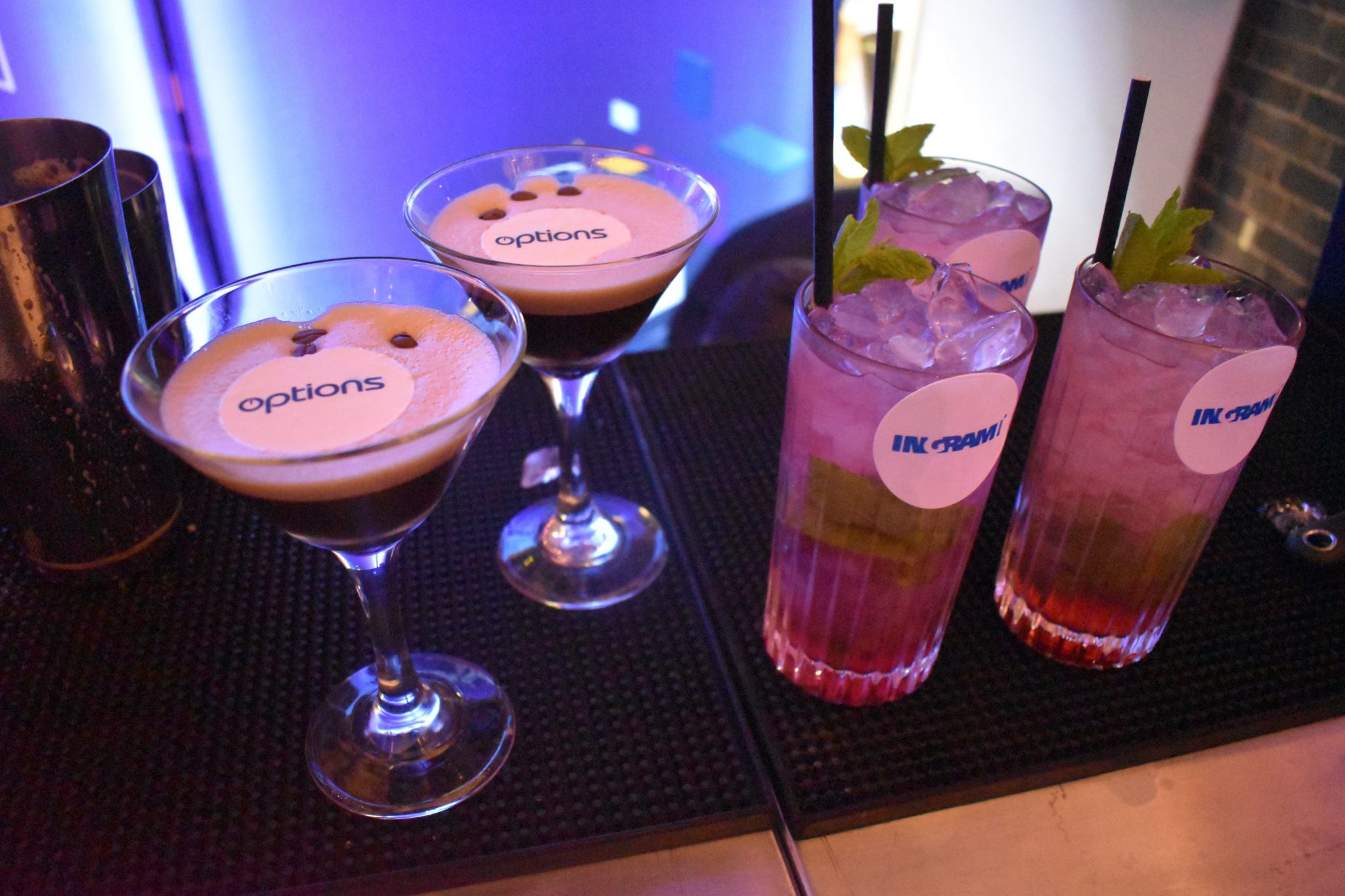 When designing your event you can choose to offer a range of cocktails from our own creations or a selection of all-time classics. However, you can also ask us to design some cocktails for the event, customised to your brand, your name, favourite sport or anything really! For this event, Trend Micro decided on using our branded cocktails, which featured edible sugar circle garnish stamped with the logos of event sponsors.
Whether you are interested in our branded bar for events, branded backdrops, bartender hire, or anything else. Please get in contact here.