A team building cocktail experience for the Russell Reynolds Associates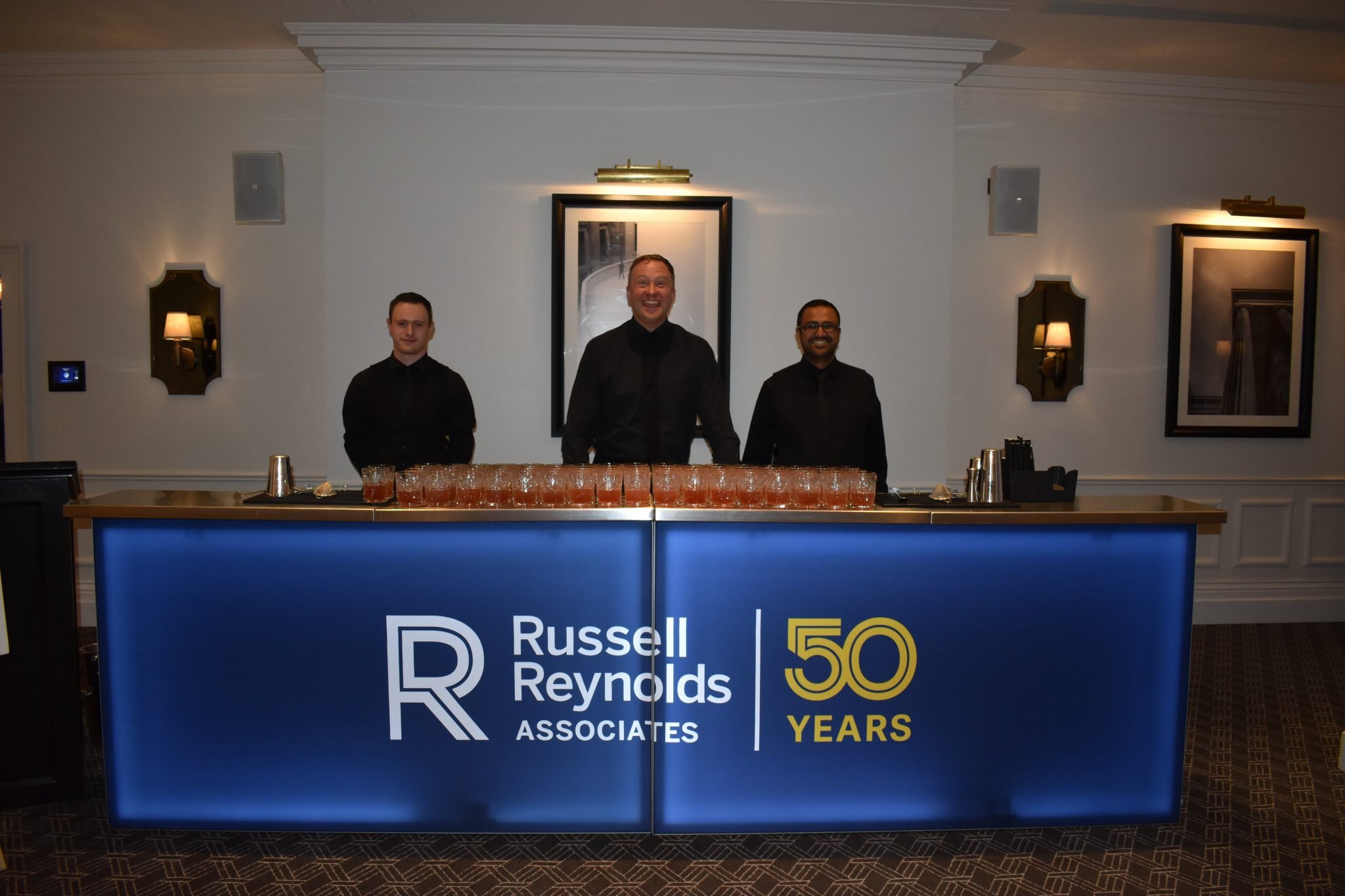 We had the pleasure, recently, to put on a team building cocktail experience at the exclusive Kimpton Fitzroy Hotel in London. The perfect team building event, this team building cocktail masterclass was a little different from the usual. A corporate event, the team building cocktail experience was to be for 70 delegates who had flown into London from around the world. The plan was for our cocktail masterclass to kickstart a week's worth of meetings. Many of these delegates had yet to meet before, so a little alcohol, a side of knowledge, and a lot of fun proved to be the perfect mix to get everyone acquainted.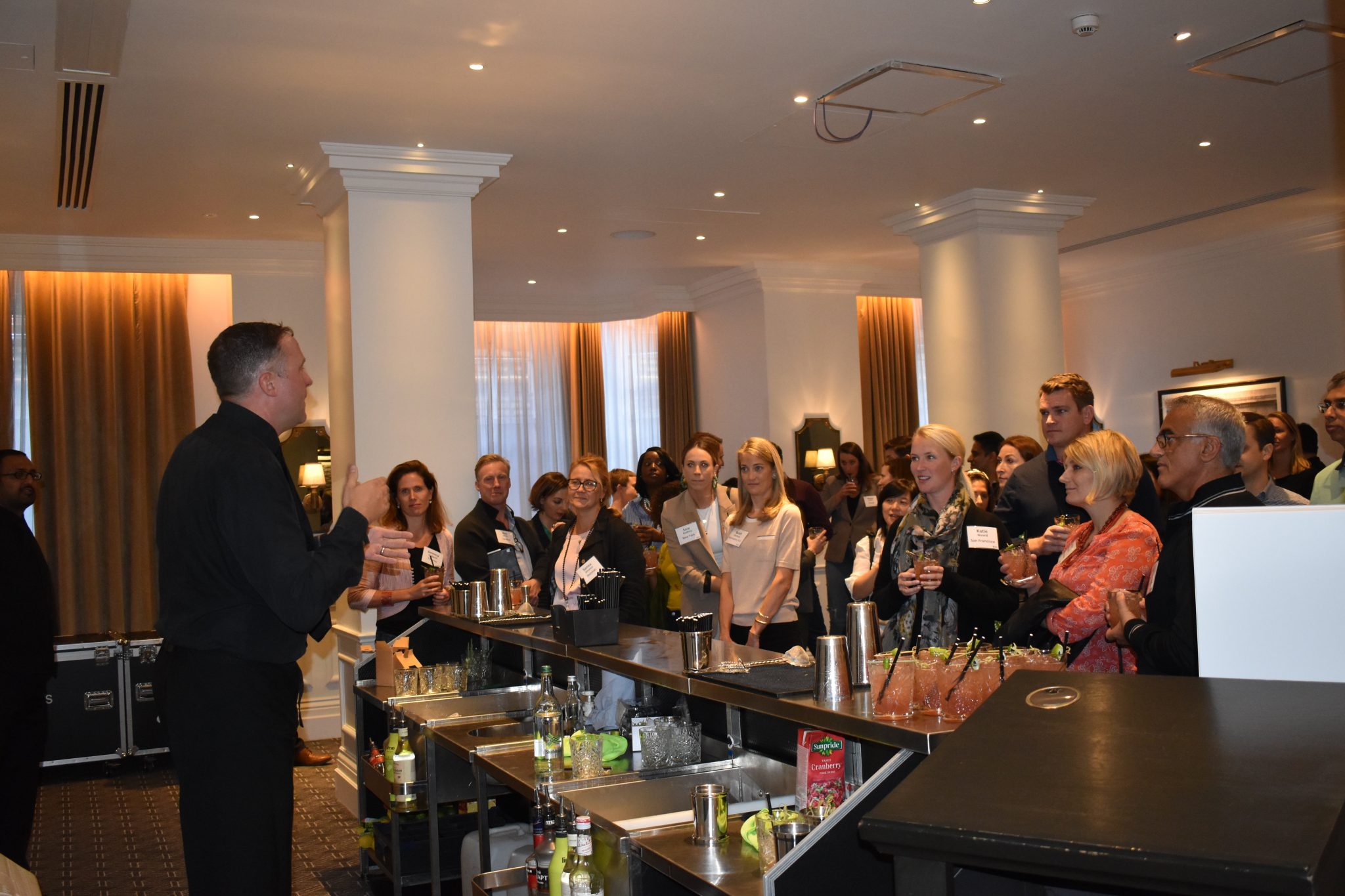 The Kimpton Fitzroy is located in Bloomsbury, an affluent area of London. A palatial 19th-century building, it is understandably Grade II listed and inured to be the perfect venue for this team building event. Although it has its own cocktail bar, we needed a little more space for this event. This meant providing one of our 4 meter branded mobile bars, alongside 8 different bar stations. This branded mobile bar was from our HD Range, with a custom fascia featuring the client's logo. Each of our mobile bars in the HD Range can be backlit using inbuilt LED lights, for a bar such as this it really helps your branding stick out. You can explore some of our most popular bars and designs using our Ace Bar Configurator.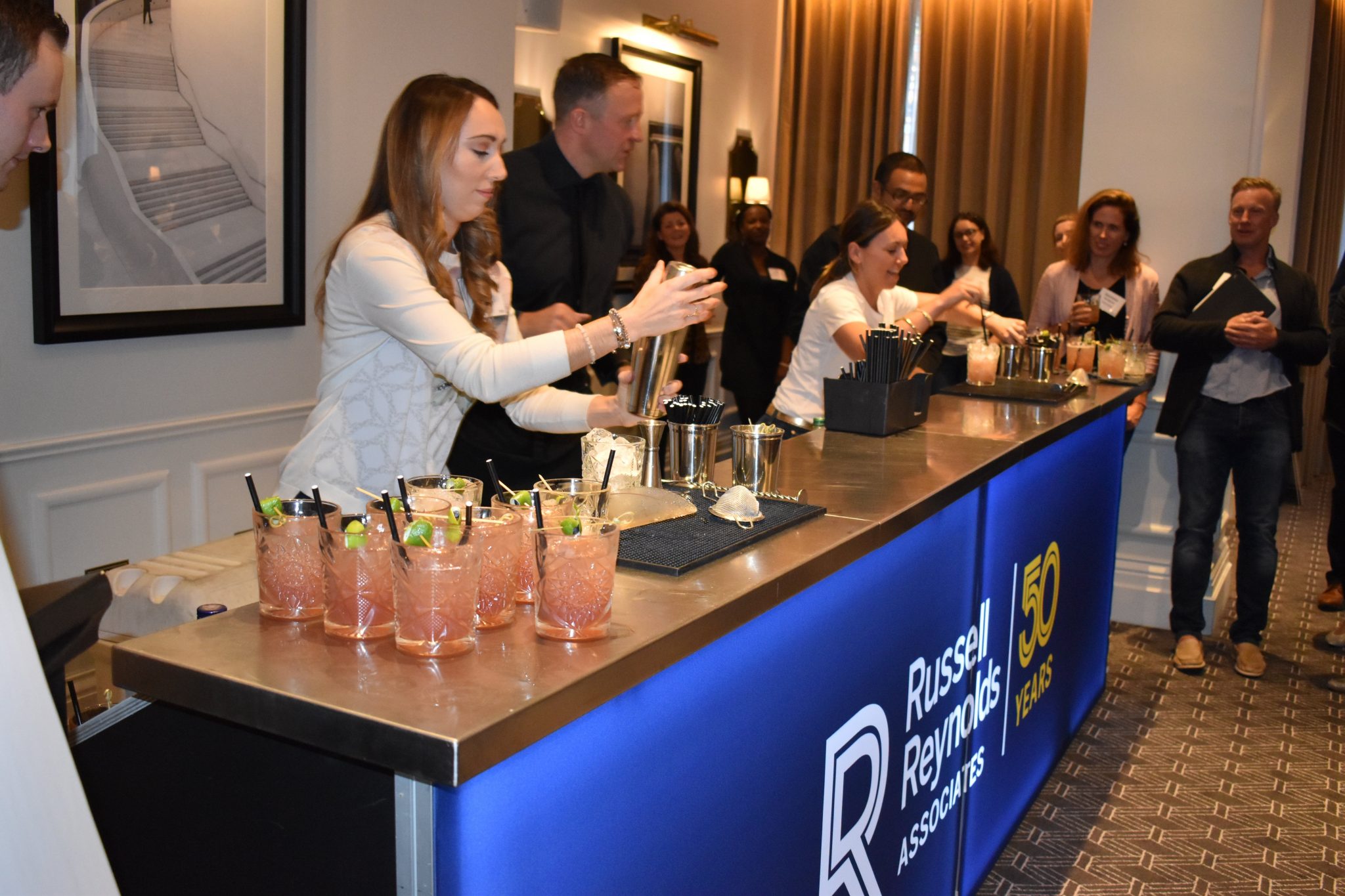 Usually, our team building cocktail masterclass would involve some cocktail making, a little knowledge and some competitive team games such as speed pouring, flair bartending and a creativity round. However, we can design the day to your specifications. For this team building event, alongside our mobile bar and stations, we also provided two of our professional mixologists and a host.
The host starts by training each of the guests, behind our branded mobile bar, in cocktail making techniques, such as shaking and straining, how to balance sweet and sour, and which liquors work well with which flavours. The guests are then split into 8 teams, where they are directed to their own station. We kitted each of the stations out with a number of different liquors, juices, fruit purees, and barware. The teams would now be pitted against each other, the task, to create their own pre-bottle cocktail creation.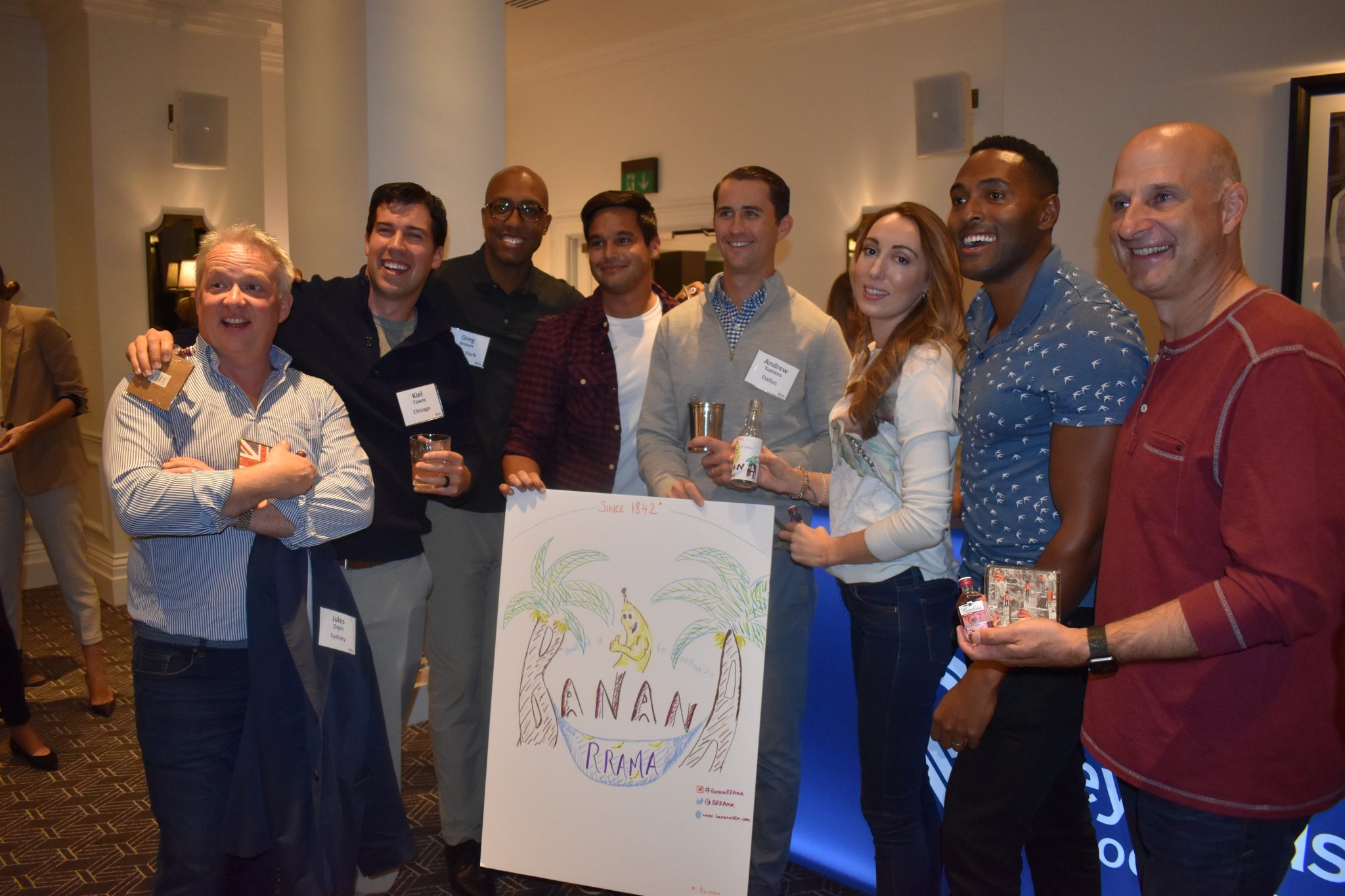 Not only would the teams have to use the knowledge they had just gained in how to build a good-tasting and well-balanced cocktail, but they must also design the label as well as create an advert for their new drink using an A1 poster board. At the end of the team building event, each group would present their new cocktail creation with our professional mixologists as judges.
Don't worry, we won't leave you in the lurch once the cocktail making begins. Our professional mixologists are on hand, moving between the teams offering up guidance and answering your questions. If there is one thing that makes for a great team building experience, it's a bit of healthy competition. We had some great creations and some even better pre-bottled cocktail names. All in all, the guests left with a fresh skill, some new knowledge and well acquainted for the week's meetings ahead.
If you are interested in a team building cocktail experience, a team building cocktail masterclass, or another team building event – then please just get in contact here.