A non-alcoholic drinks reception featuring over 100 of the world's most desireable cars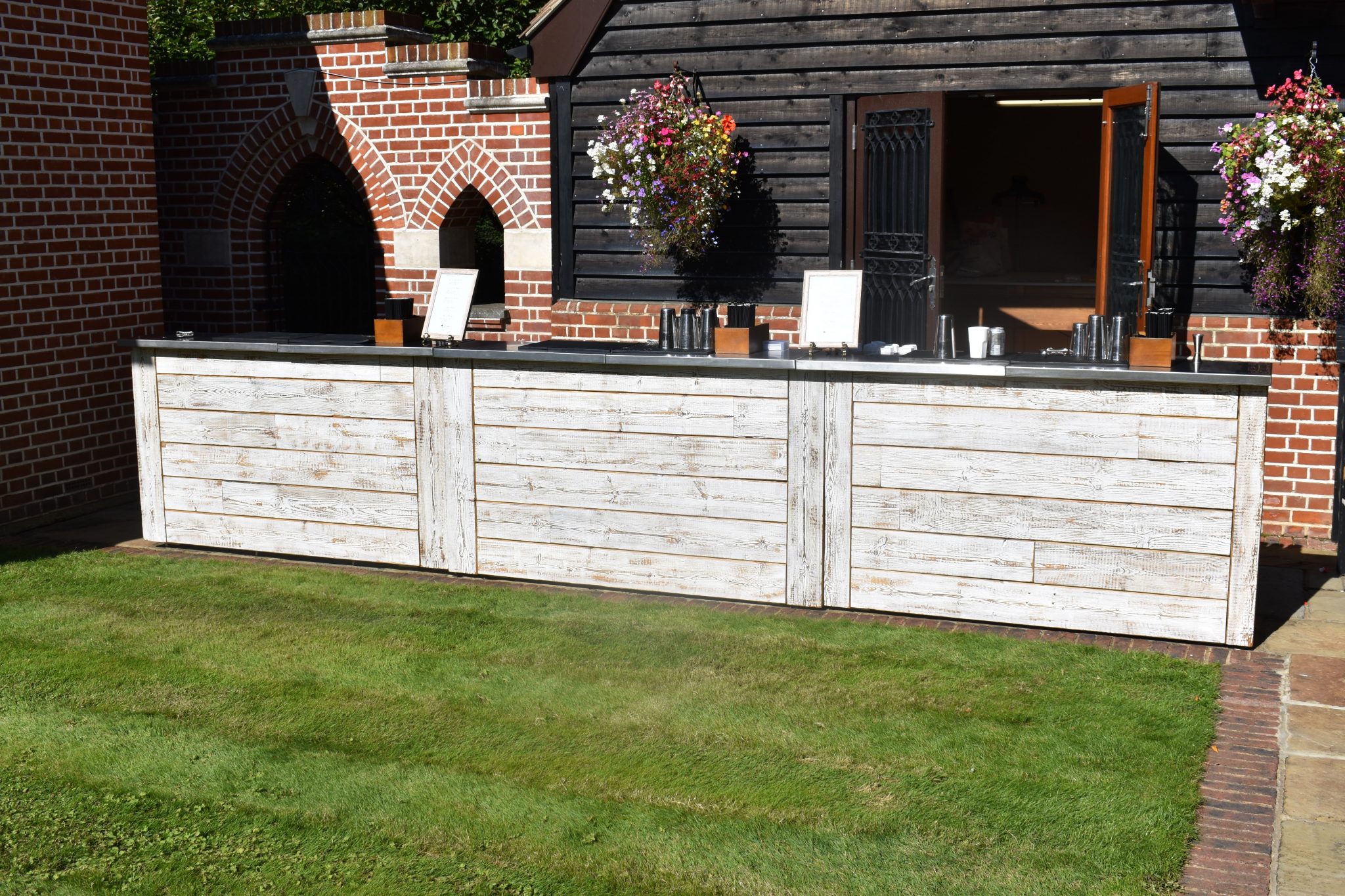 If there was an ever an event that is better suited to a non-alcoholic cocktail party, it is this. Featuring some of the world's most desirable classic and modern cars, this private non-alcoholic drinks reception was for the drivers and some guest, which totalled around 150 people.
The non-alcoholic cocktail reception was held at a private residence in Sawbridgeworth as a pre-party for the Warren Classic Concours d'Elegance, which took place at the Warren Estate on the 22nd of September, 2019. The Concours d'Elegance sees over 120 cars from around the world compete in 12 different categories, including arena procession, presentation, originality, and elegance.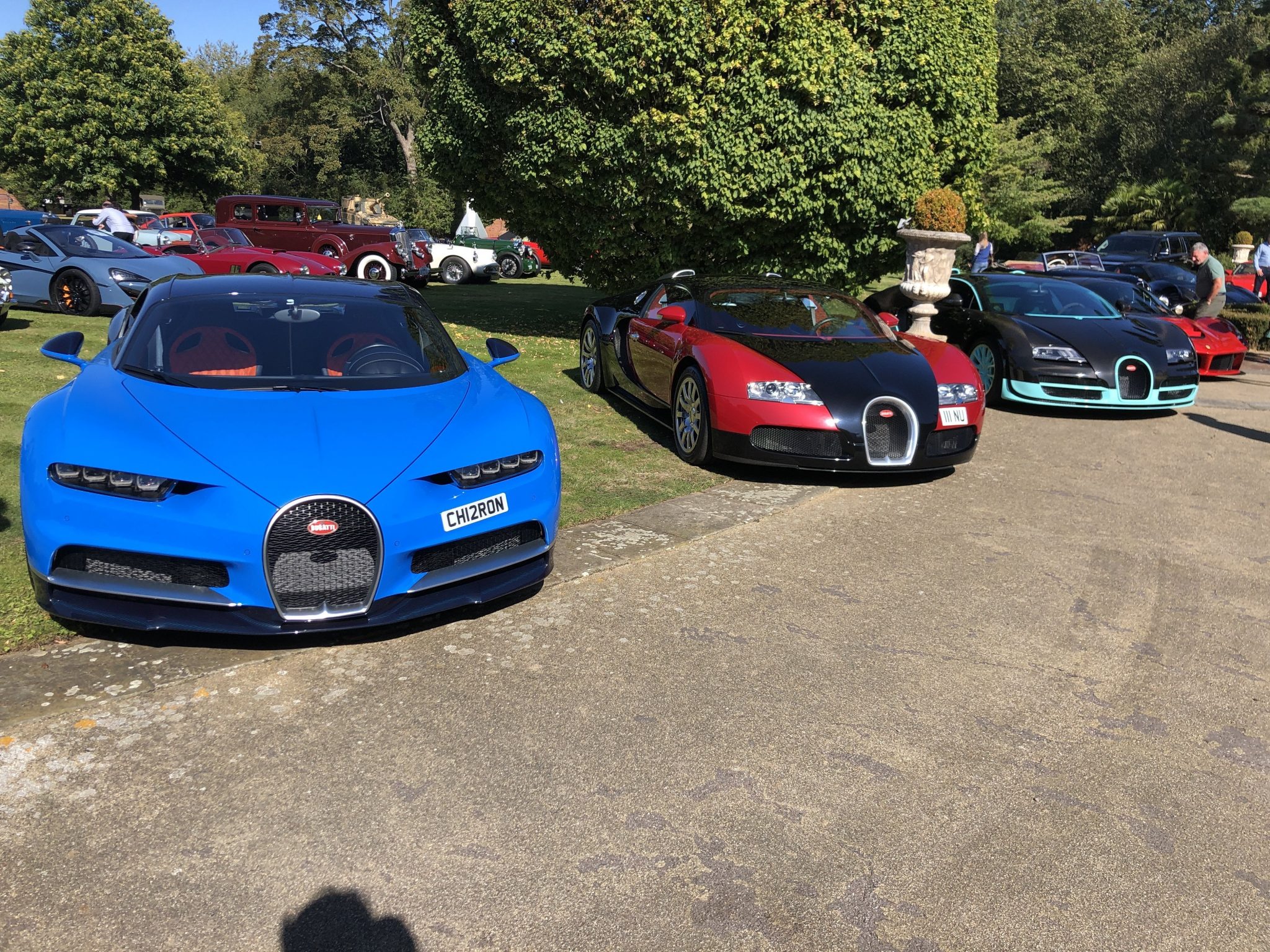 The lawn outside the private residence was full to bursting with an exceptional array of cars. As the different owners and guests mingled, we had the task of putting on a non-alcoholic cocktail reception, prepared in our high-end white polycarbonate glassware – just to make sure there is no risk of broken glass!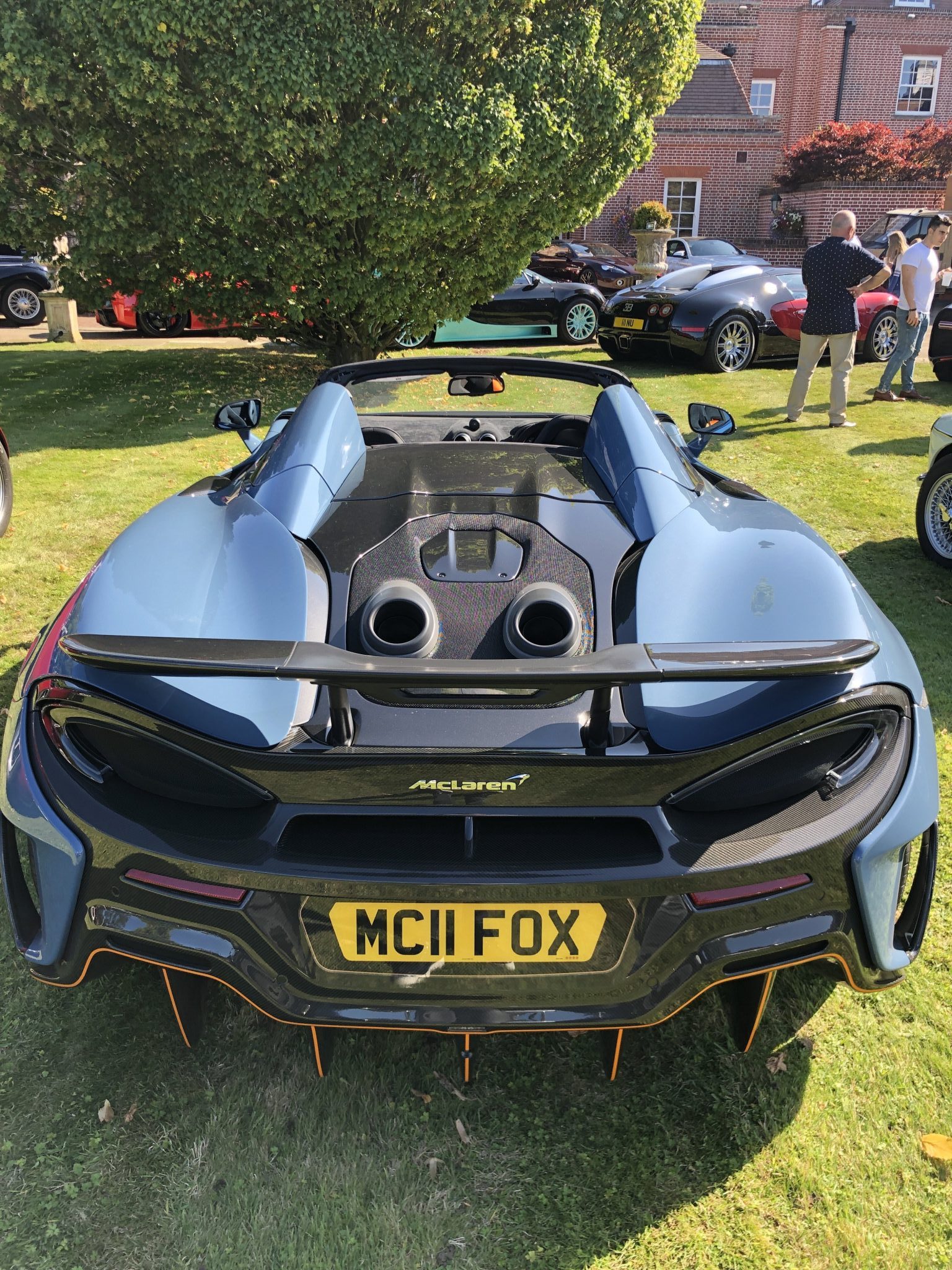 You may be thinking why is it a cocktail party if there is no alcohol? The answer is that although there was no alcohol, each of the cocktails featured spirits, 0% spirits in fact. We chose to use Seedlip for this non-alcoholic drinks reception, alongside a more traditional soft selection. Seedlip is championing 0% spirits with creations that emulate the taste of spiced rum, gin and more. We love to create cocktails here at Ace Bar Events and we are very impressed by Seedlip.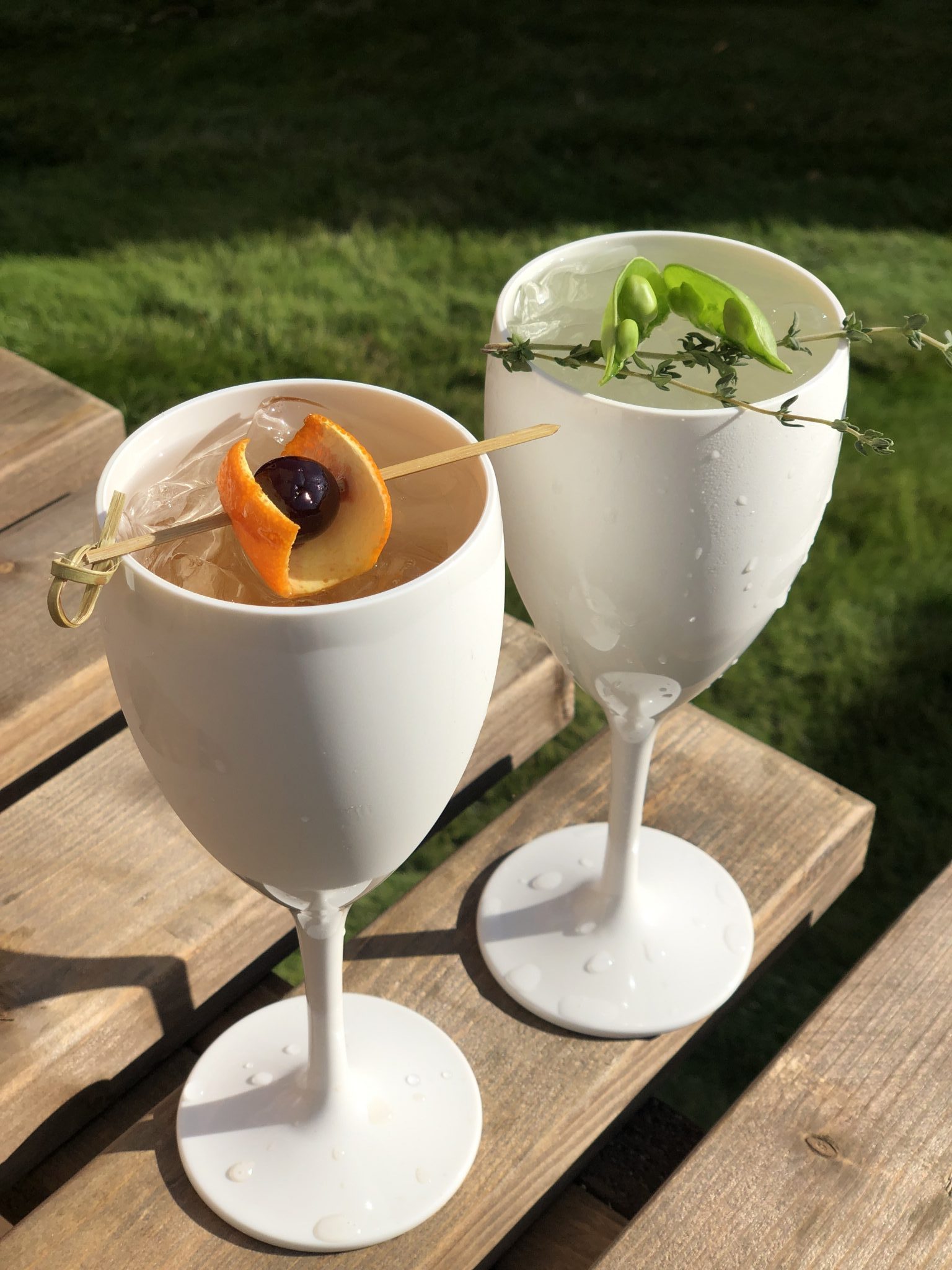 On offer, we had a Seedlip Spice and Beebolin Rosehip Ginger drink, a Seedlip Grove, lemon juice, pineapple, mint syrup and soda, a Seedlip Garden and Beebolin Woodruff Bitter and a couple of fruity softs using peach puree and ginger ale, and mango puree, cranberry juice and Appletiser. It doesn't matter what your taste is, this non-alcoholic cocktail party had it all.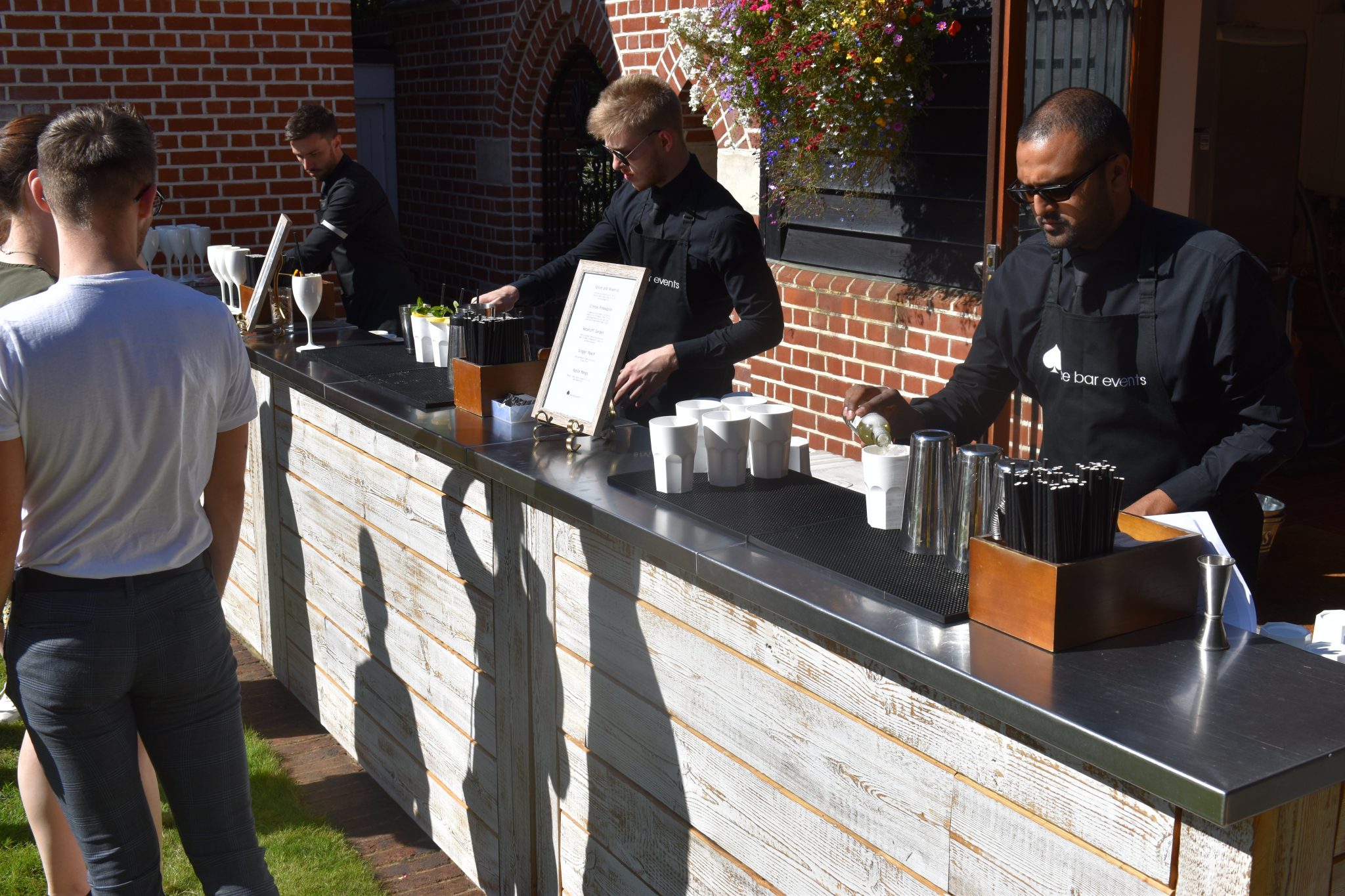 Alongside our selection of 0% cocktails, we also provided one of our craft wood mobile bars from the Classic Range, three mixologists and all stock and glassware. No cocktail reception is complete without a bar to prepare and although these cocktails featured 0% alcohol, preparation still requires the knowledge and tools of a professional bartender or 3. The great thing about a cocktail party is you can design it however you want it. Whether it is themed, or non-alcoholic, with our breadth of knowledge and experience we can make it happen.
If you are interested in a non-alcoholic cocktail party, a non-alcoholic drinks reception, mobile bar hire, or anything else – then you can reach us here.