Pomegranate cocktails are perfect little winter wonders. So, it's only right and proper that National Pomegranate Month is celebrated in November, at the intersection where the fleetingly short pomegranate season ends and the party season starts.
And pomegranate cocktails are unsung heroes. In fact, they're a prime example of why you should never judge a book by its cover. Because truthfully, the humble pomegranate doesn't look at face value like the most glamorous fruit on the planet. But when it's split open, it spills out a burgundy bounty of flavour pops.
What's more, the pomegranate is also lauded for being a miracle superfood that's packed with dietary fibre, folate, and Vitamin C. So, you could say that pomegranate cocktails contribute to your five-a-day!
But, let's not dwell on potential health benefits, because we're here to celebrate glorious, flavourful, lip-smacking pomegranate cocktails for the sheer pleasure of it!
"If you're not adding pomegranate to cocktails, you're not making the most out of the unique fruit", explained Sienne Livermore of Delish. "The juice is a great mixer for tons of drinks, and the seeds look so pretty floating in a champagne glass."
So, here's a couple of our top pomegranate picks to mark the month…
Pomegranate Cocktails to Get the Party Season Popping
Pink Gin Fizz – An enchanting aperitif that's bursting with juicy raspberries, artisan-crafted fresh pomegranate grenadine, and hibiscus raspberry gin, with a hint of English bubbles.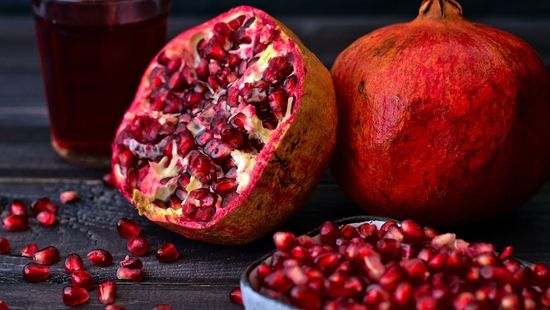 Pom Pomme – A 'sugar-and-spice' combination of vodka, a lively ginger licquer, tongue-tingling pomegranate puree, and lashings of Appletiser.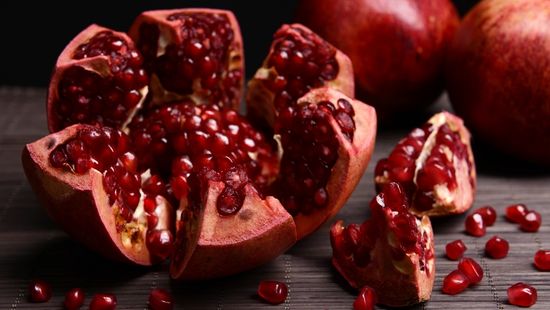 At Ace Bar Events, we feature pomegranate cocktails in our Pétrus and Azure cocktail menus. In a nutshell, this means that there's something premium and complex on offer, plus something simpler but no less impressive. So, get in touch if pomegranates are piquing your interest.
Source
10 Pomegranate Cocktails You Need To Try This Season, Sienna Livermore, Delish