Choreographed show bartenders are a brilliant way to add some sparkle to your Christmas party. And they come with a variety of gift-wrapped benefits that go beyond keeping the drinks flowing.
The World Flair Association (WFA) explained, "Guests like to be entertained… If you are entertaining your guests, rather than just serving them drinks, then you are more likely to be forming positive memories".
Choreographed show bartenders have worked long and hard to develop their incredible party starting skills. They perform thrilling choreographed routines in tandem, with high energy music and spectacular lighting effects that up the sense of occasion even further.
"… it says a lot about them, it shows that they are not only talented but also very into what they do", the WFA continued. "When it is clear that someone loves their job, it draws people in like a moth to the flame."
So, if you're putting the finishing touches on this year's Christmas party, then how about celebrating the season with show-stopping choreographed show bartenders?
Here's just a few reasons yule be thankful we reminded you.
What are the Added Advantages of Choreographed Show Bartenders?
Bringing the Party Vibe – The best choreographed show bartenders in the business are also well-versed entertainers. They're an amazing way to break the bleakest of ice and get everybody on board with the festive fun.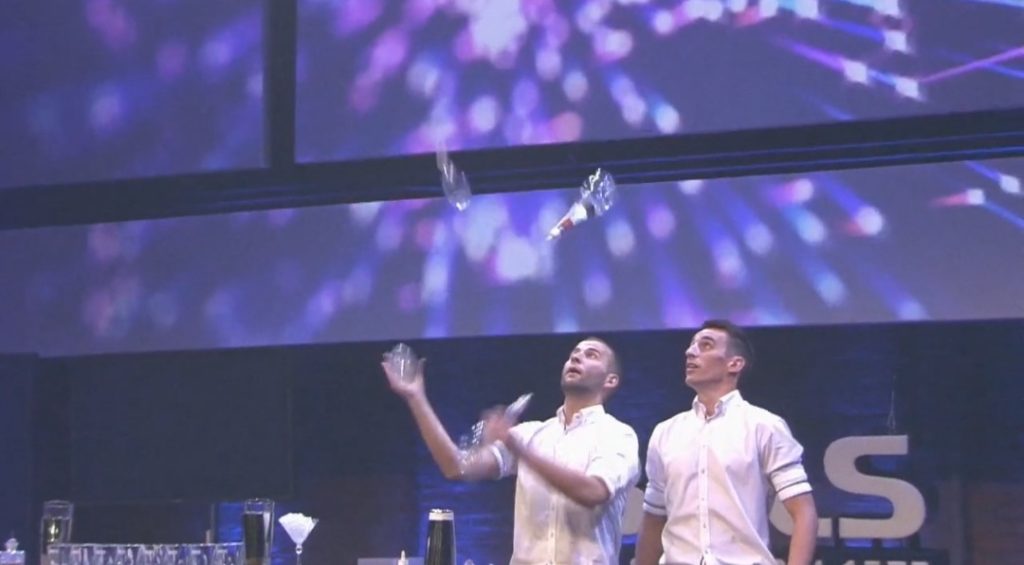 Taking Your Bar Service to Another Level – Most show bartenders began their careers as regular bar staff before specialising in flair bartending and mixology. So, they can ignite the atmosphere AND provide phenomenal service.
Delivering the Merry for Less – Budget not stretching quite as far as you'd hoped? With show bartenders making spirits bright, you can lose the expense of other additional entertainment if you need to.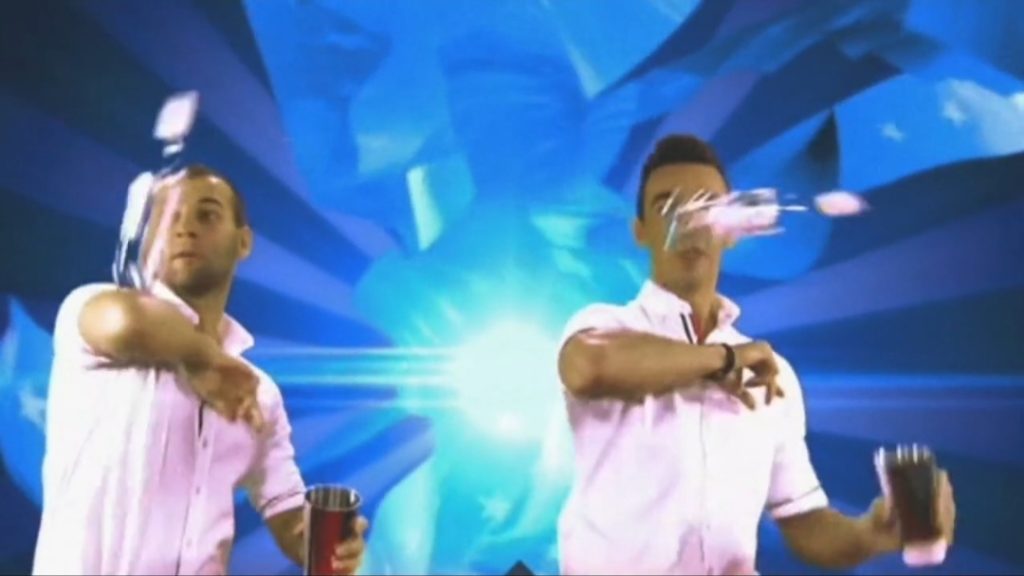 At Ace Bar Events, we snow you'll love our unrivalled choreographed show bartenders. So, get in touch. There's no time like the present to get into the holiday spirit.
Source
What are the benefits of employing flair bartenders? World Flair Association