Opening ceremony bar hire for Abbott Diabetes Care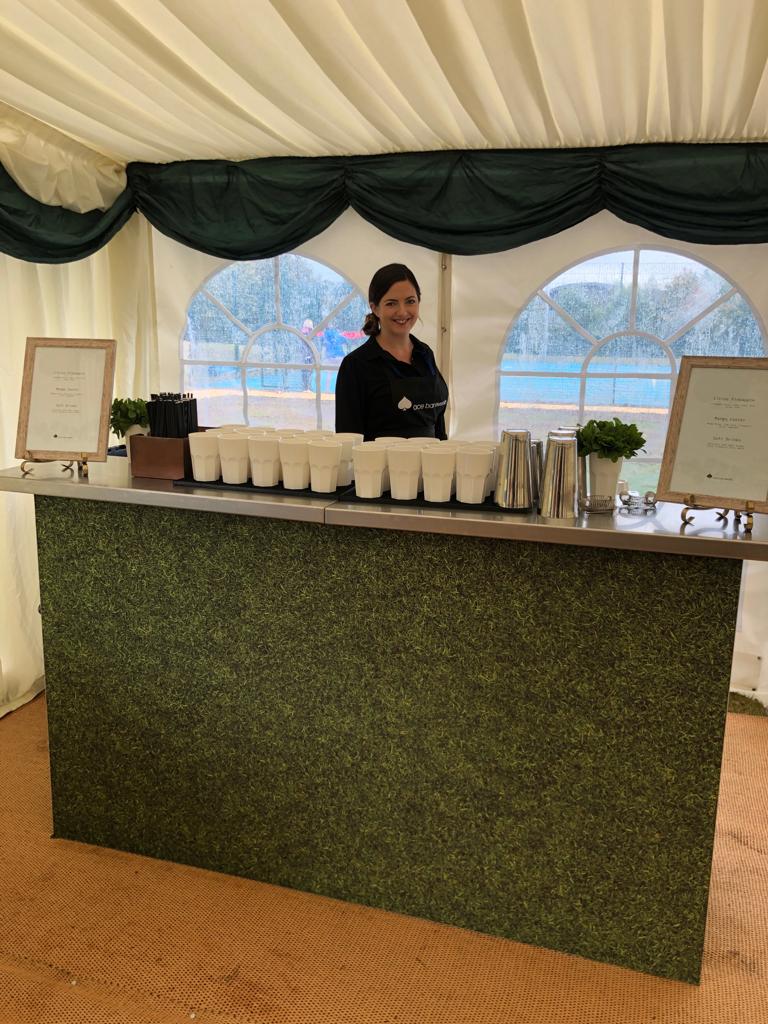 Having previously supported two of Abbott Diabetes Care summer parties, it was a pleasure to be invited back to provide an opening ceremony bar hire. The Abbotts HQ in Witney, Oxfordshire is already an impressive complex, made all the better by the opening of a new multi-purpose sports facility.
Exclusively for the use of Abbotts employees, the sports facility has everything you would want to break a sweat and what better way to celebrate the opening than with an opening ceremony, featuring our opening ceremony bar hire and support. The event took place for about 60 people and although everyone wasn't donned in sports gear ready to test it out, they did the next best thing and enjoyed a few non-alcoholic cocktails whilst perusing the new facilities.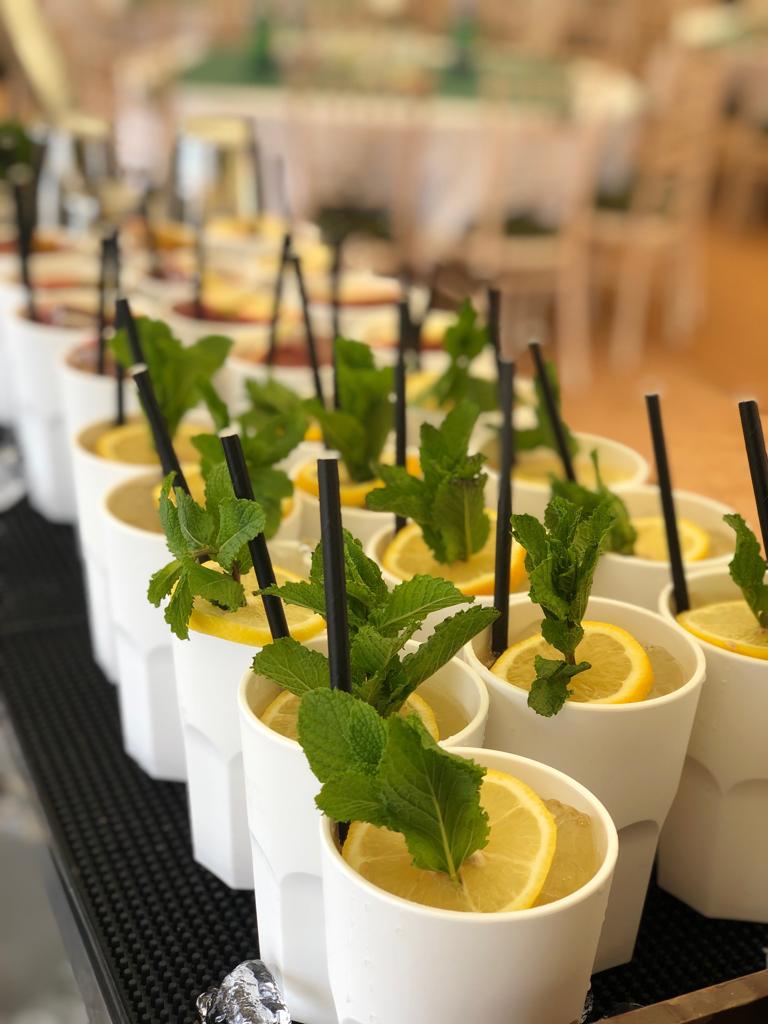 Keeping in theme with the sports facility that is being opened, Abbott asked for our HD grass effect mobile bar, which is proving to be one of our most popular mobile bar designs in 2019. You always need bar hire for opening events, as people discuss and enjoy whatever is being opened, a selection of drinks can go a long way to creating a happy and talkative atmosphere.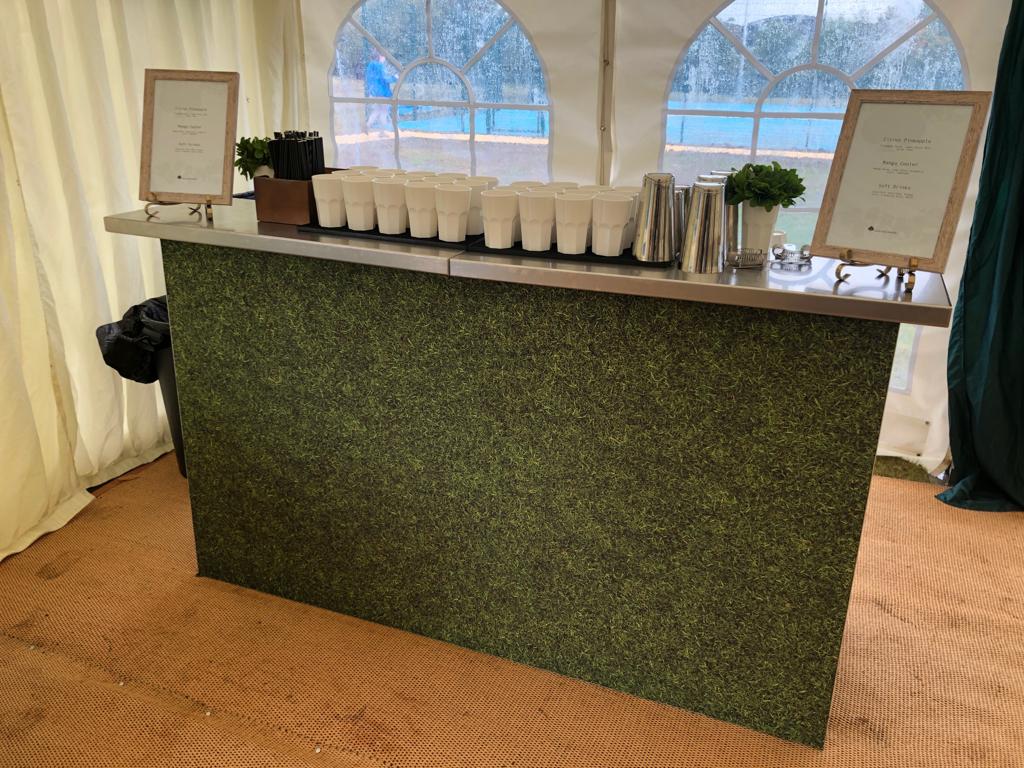 Abbott Diabetes Care decided on a bar from our HD Range for this opening ceremony, however as you can see from our online bar design tool, there are many different styles to choose from. Such as the Classic Range, which uses tactile materials for the fascia of the mobile bar – like craft wood, or mirrored glass. Or there is the LED Range. The fascia of these bars is made up of LED panels that can be tuned to any colour on the RGB spectrum, or even cycle colours and effects in time to the music.
In addition to our bar hire for opening events, we also provided one of our professional mixologists, a selection of non-alcoholic cocktails (served in our high-end white polycarbonate glassware to avoid the risk of broken glass around a sports facility!) and all the stock needed to keep 60 guests well looked after.
If you are interested in our opening ceremony bar hire, bar hire for opening events of a different kind, bartender hire, or anything else – then please get in contact here.