A football mobile bar for a birthday party at the Chelsea FC training ground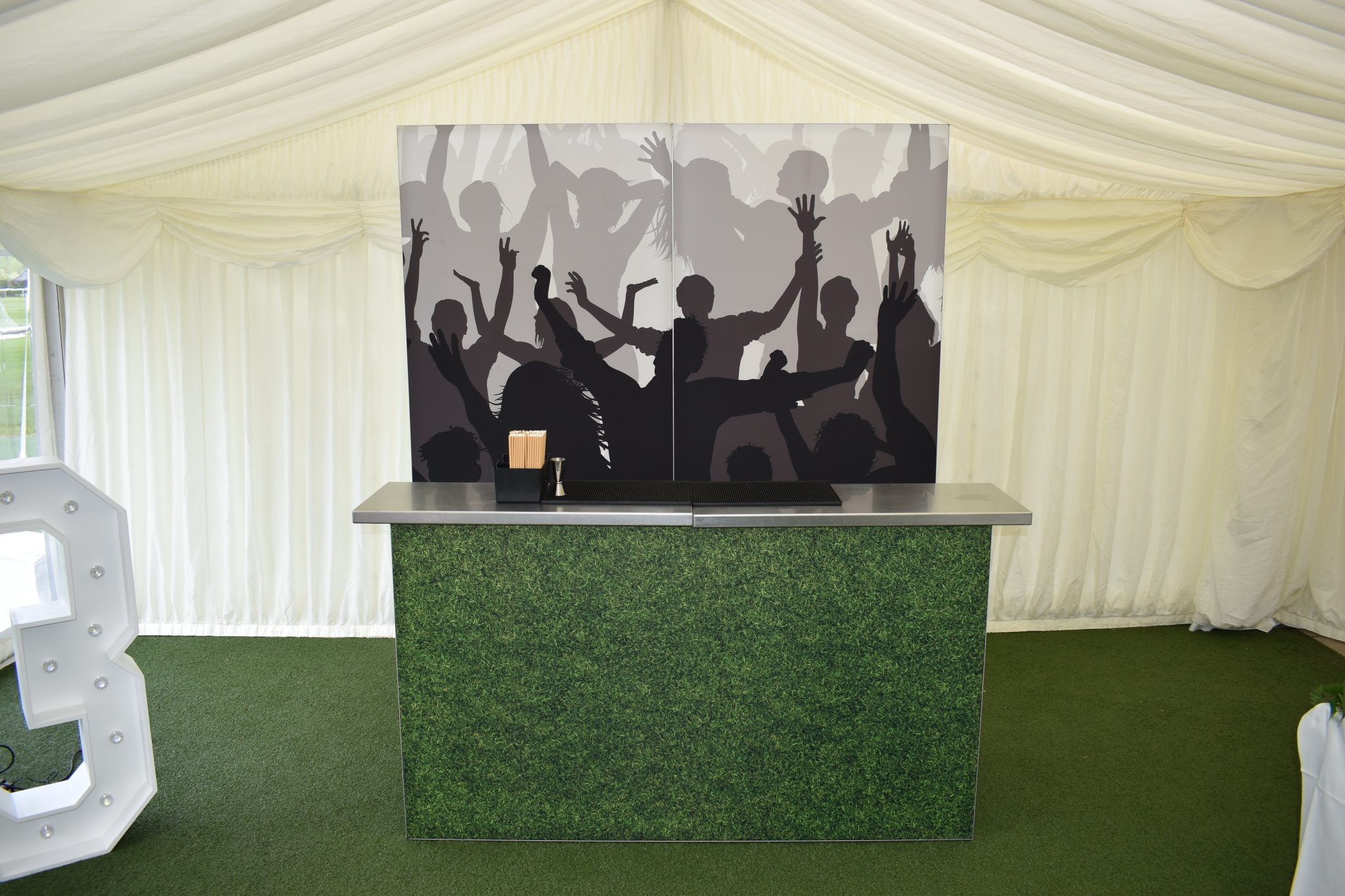 This time around we had the pleasure of putting together a very special football mobile bar for a 13th birthday party at the Chelsea FC training ground in Cobham. Working with our good friends Vanilla Bean event catering, between us we ensured that the young guys, girls and their parents had everything they needed to enjoy a great time in what was a fantastic setting.
Naturally, as it was a 13th birthday party our football fan mobile bar was only serving a range of soft and non-alcoholic drinks to the youngsters, with alcoholic drinks reserved for the adults – however on this occasion the client opted for dry bar hire (which essentially means we set up the mobile bar and leave you to it, until it is time for us to return and pack it all away). Our high-end polycarbonate glassware was also requested as this ensures that there is no risk of broken glass, which is important for any event involving kids and footballs!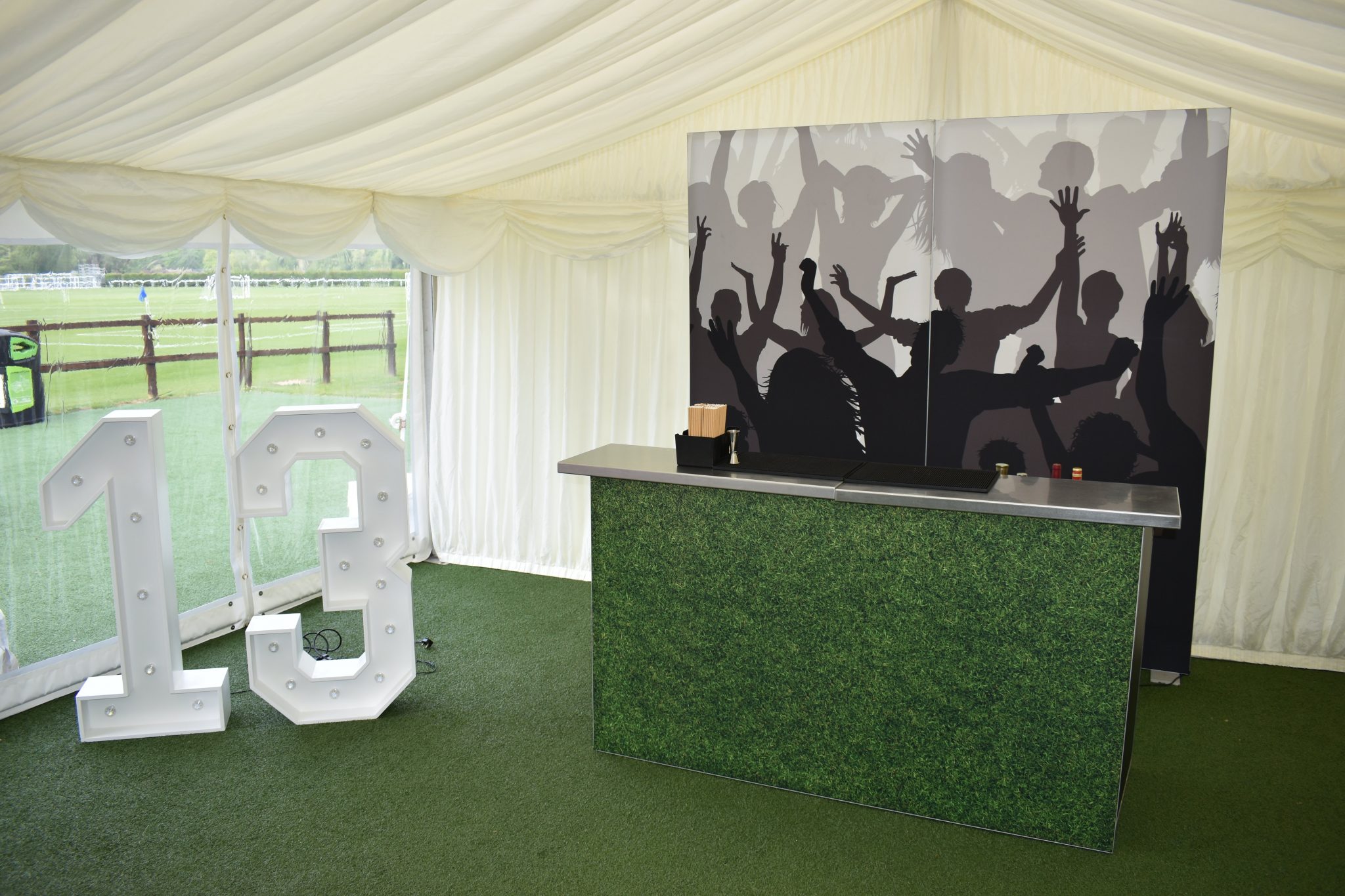 We specialise in mobile bar hire here at Ace Bar Events and the bartenders that often go hand in hand with it. Although you can opt for a dry bar hire of any of our bars, be it the football mobile bar, a mirrored island bar, or anything else, we also have a wide range of professional bartenders we can call on also. Whether it is a flair bartender or a cocktail specialist – we have all bases covered.
Our football fan mobile bar is just the ticket for a wide range of sports themed events, part of our HD range the grass front fascia is a HD image which can be also be back lit if desired to provide some extra depth. If you want to personalise your football mobile bar a step further this is possible with any of our HD mobile bars as you can have the image you desire on the fascia or the backdrop behind, such as the emblem of your favourite team!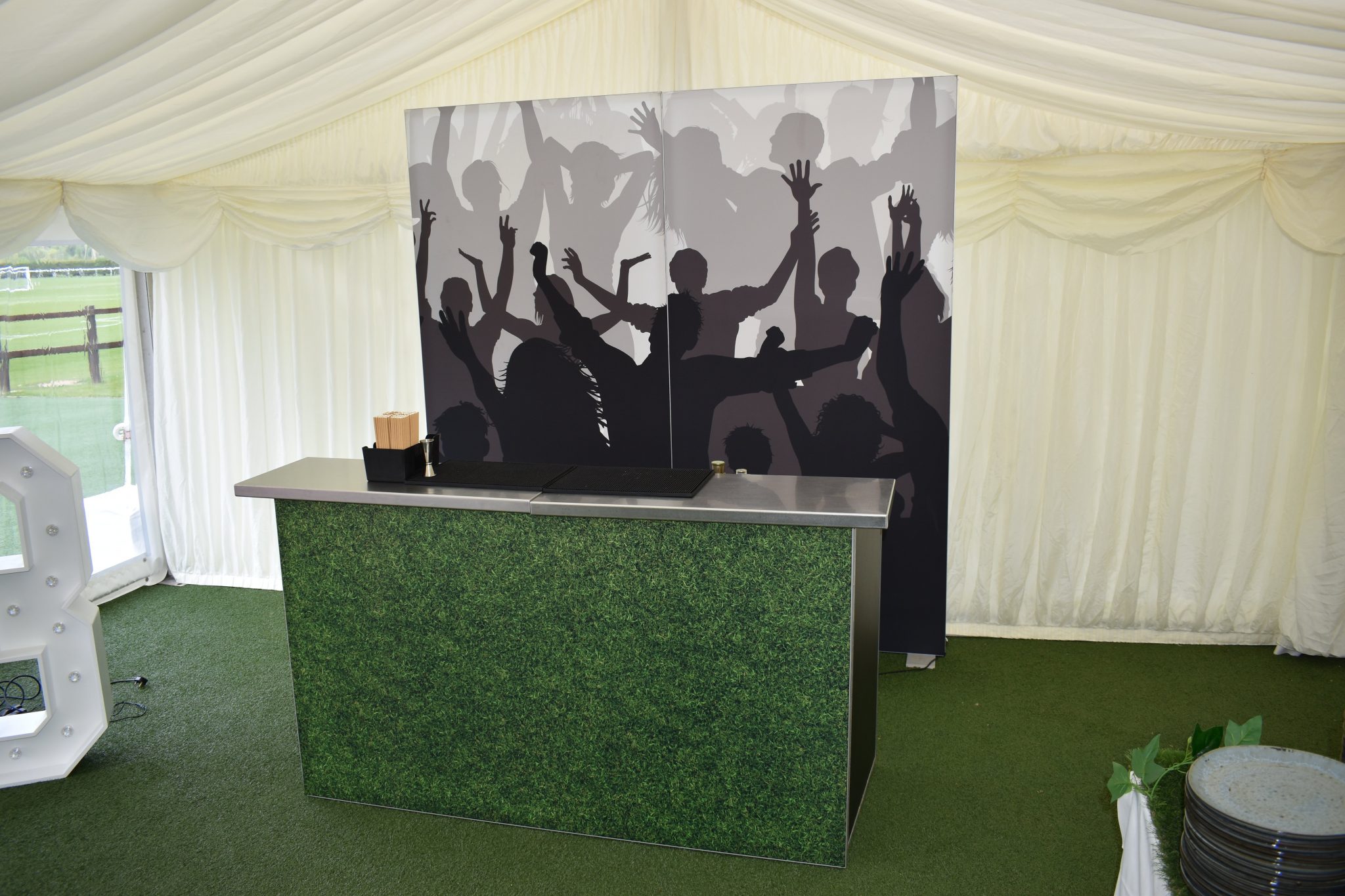 For this particular birthday party the client opted for the HD grass front to match the surroundings, with the football fan backdrop. The football mobile bar looked perfect against the backdrop of the beautifully curated Chelsea FC training pitches.With the bar being 2 metres long it was a good size for serving around 60 guests. However, due to the modular nature of our mobile bars, we can accommodate almost any size of mobile bar hire you desire.
If you are interested in our football mobile bar, football fan mobile bar, flair bartenders or anything else – then please do not hesitate to get in contact.