A club style mobile bar hire for a big birthday event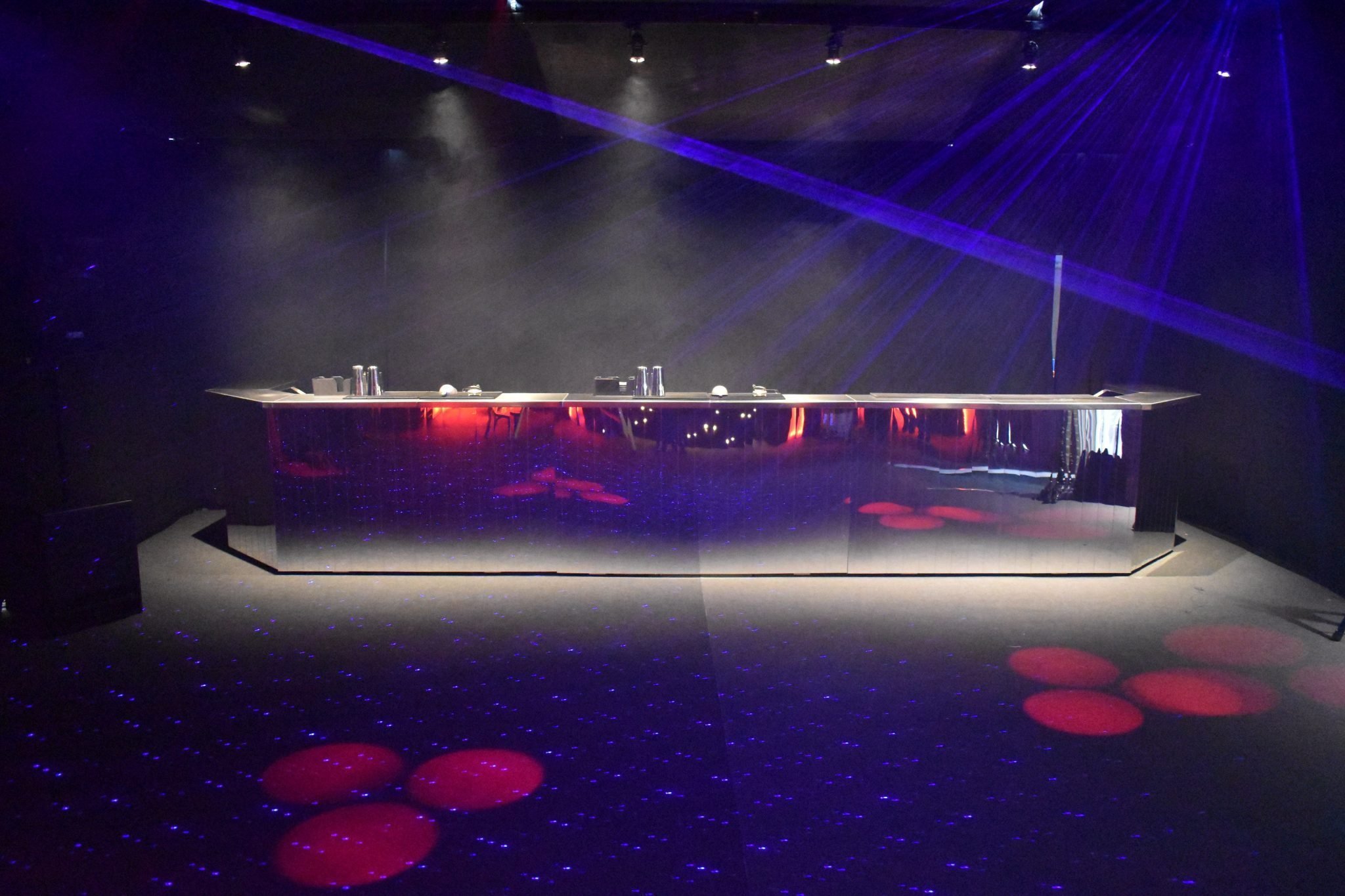 Working alongside our friends At Home Catering, we recently supported an 18th birthday party with a fantastic club style mobile bar, which alongside a DJ and a dance floor came together to promote a disco feel. You could even call it more of a disco feel mobile bar as the mirrored panels really add to the lighting effects, reflecting all of the disco lights.
Our club style mobile bar hire is perfect if you are looking to emulate a the feel of a high end nightclub. Minimalist and glamorous, this mobile bar not only looks good but comes fully kitted out as a professional bar would – with fully plumbed sink and taps, speed rails, insulated ice wells and all the barware extras.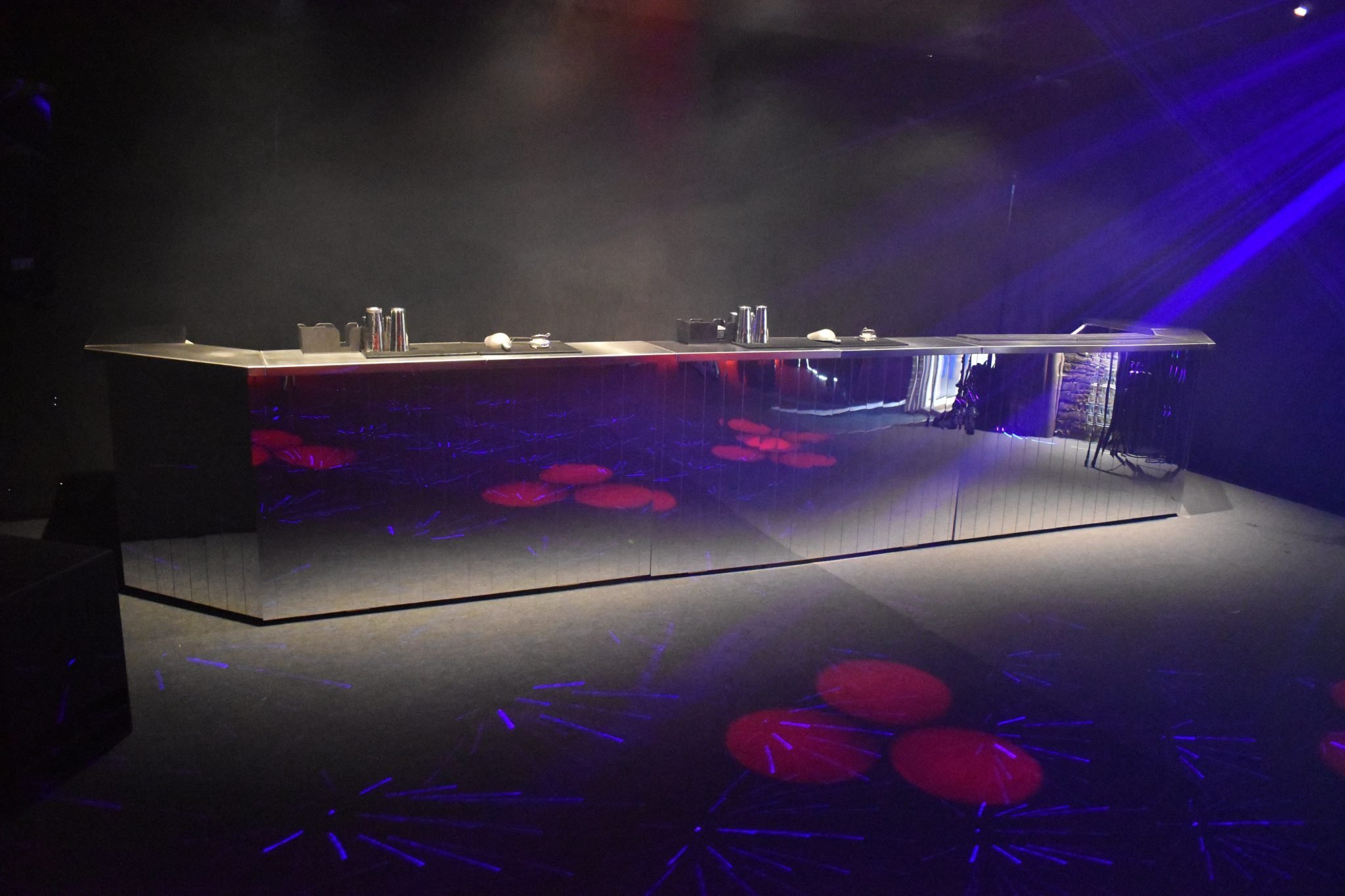 Part of our Classic Range, the club style mobile bar has its fascia made up of real, high quality materials – in this case mirrored panels. There are other bars to choose from in the range such as our craft wood, padded leather or white brick mobile bars. Alternatively you can choose within the HD Range where any of the fascias can be designed with a HD image of your choice – which can also be backlit for a little extra effect!
You can explore some of our most popular designs on the Ace Bar Configurator, our online mobile bar design tool.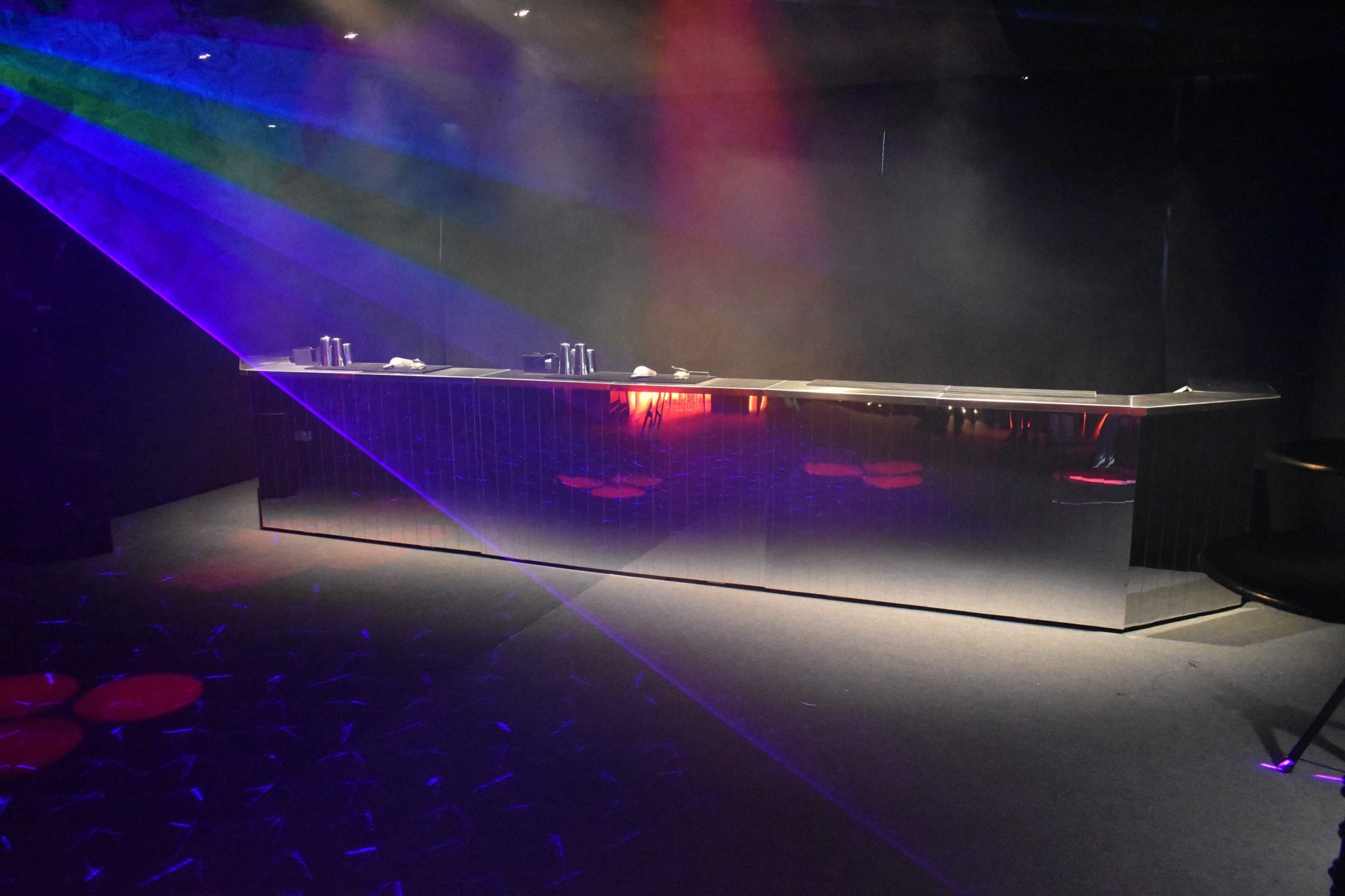 The disco feel mobile bar was 7 meter with returns as it was built to accommodate 150 guests for this particular event – with two of our professionals flair bartenders serving a range of drinks throughout the evening. Between the disco lights and our flair bartenders, there was a lot to see and entertain.
Taking place in a private residence in Buckinghamshire, the make shift nightclub for the evening was a rather large marquee in the garden, with our club style mobile bar hire taking centre stage alongside the DJ and the dance floor. As long as you have these three core ingredients, you are bound for a successful 18th birthday party.
If you are interested in our club style mobile bar hire, disco feel mobile bar, flair bartender hire, or anything else – then please just drop us a line!
—