For us, bartender hire is about more than just the drinks…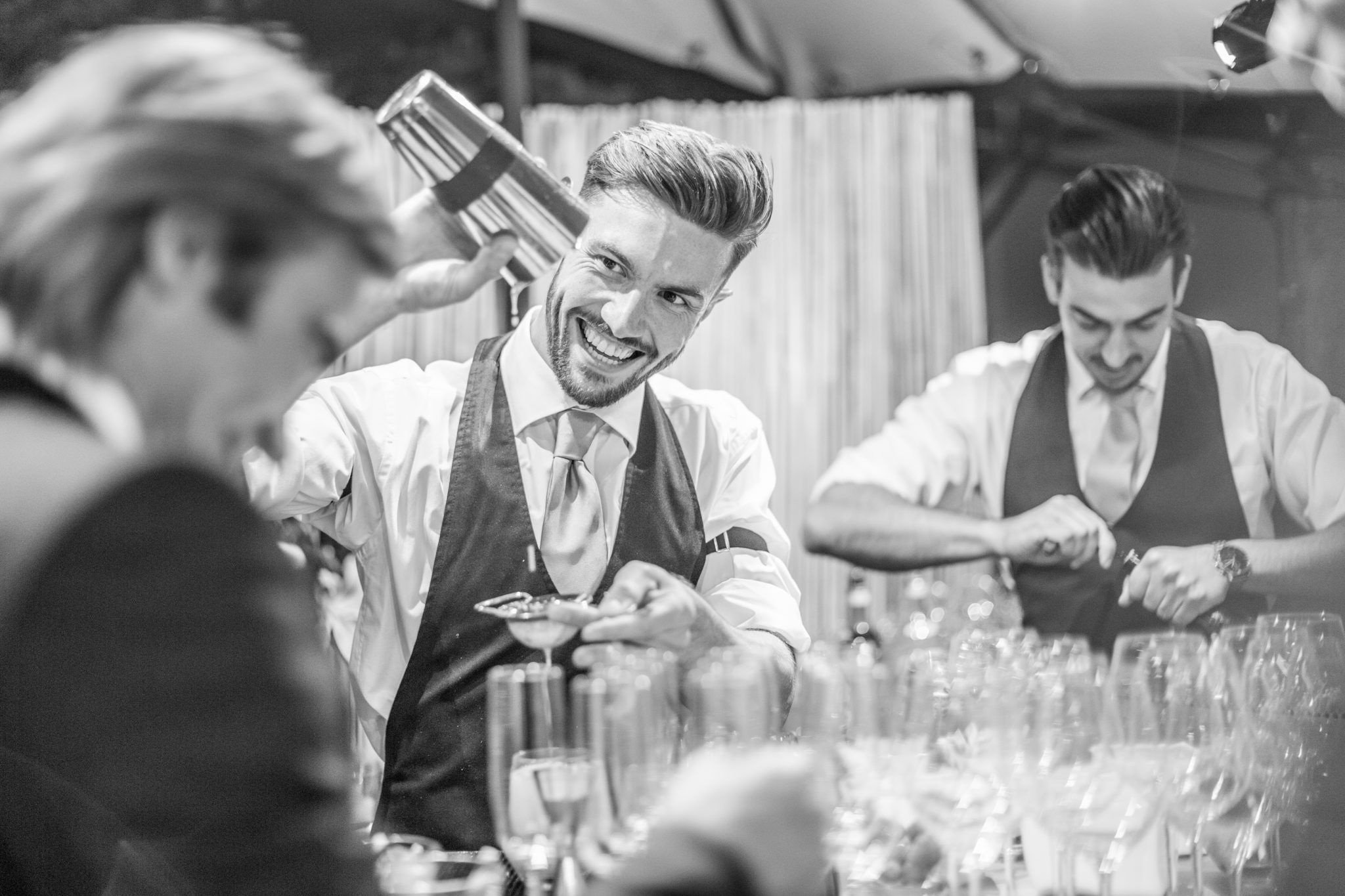 A party or celebratory event is all about circulating good vibes and creating an entertaining and enjoyable atmosphere, as you can imagine there are number of different elements that need to come together in order to achieve this – and for us one of the key elements is your bartender hire.
Food and drink are a main stay at almost any event of this kind, tasty food and good drinks will put your guests at ease and work as a catalyst in creating an enjoyable and relaxing atmosphere. If you opt to hire staff for your event, be it catering staff or bartender hire, it is just as important that they emulate the mood and the feeling; working towards creating the atmosphere you desire.
Here at Ace Bar Events we understand that. When we provide some of our professional flair bartenders or mixologists for an event we go as far as to brief them on every element, from the drinks they will be serving to the nature of the event-  be it a corporate team building day, a private birthday party or celebration. These details make all the difference.
We don't just do bartenders for hire here, we do fun bartenders for hire. If you have had an experience or attended an event with bartenders who clearly don't want to be there, you will know exactly where we are coming from. We encourage our bartenders to have fun on the job, whilst still remaining professional of course.
After all, a top bartender will provide more than just great drinks, they will also do their best to make sure everybody they serve is enjoying themselves and having a good time. If it transpires that they are not, well the best bartenders will take this as a challenge. There is nothing like a good cocktail to get you in the mood to mingle and dance.
This was certainly the case recently at an event in North West London at a private residence. The residence in question was steeped in history, with more than one famous person living within its walls over the years. With around 120 guests in attendance, our fun bartenders for hire did what they do best; serving a range of classic cocktails, with a little flair bartending on the side to engage and wow the guests. We are very lucky to have access to the world's best bartenders through the World Flair Association and we are very happy to share this.
If you are interested in our fun bartenders for hire, mobile bar hire, mixologist bartender hire or anything else – then please do not hesitate to get in touch.