The worlds best flair bartenders from the World Flair Association
We are lucky enough here at Ace Bar Events to have a very useful crossover in the shape of director Andy Collinson. When it comes to finding the worlds best flair bartenders Andy has a bit of an unfair advantage. Also a director and co-founder of the World Flair Association, Ace Bar Events has unprecedented access to the number one association in the world for flair bartenders.
Within the World Flair Association, flair bartenders from across the globe share ideas, meet and compete with each other for money and fame. The worlds best flair bartender generally changes year on year, if you want them performing at your event however this is something we can provide with our flair bartenders for hire London, Marbella or anywhere else.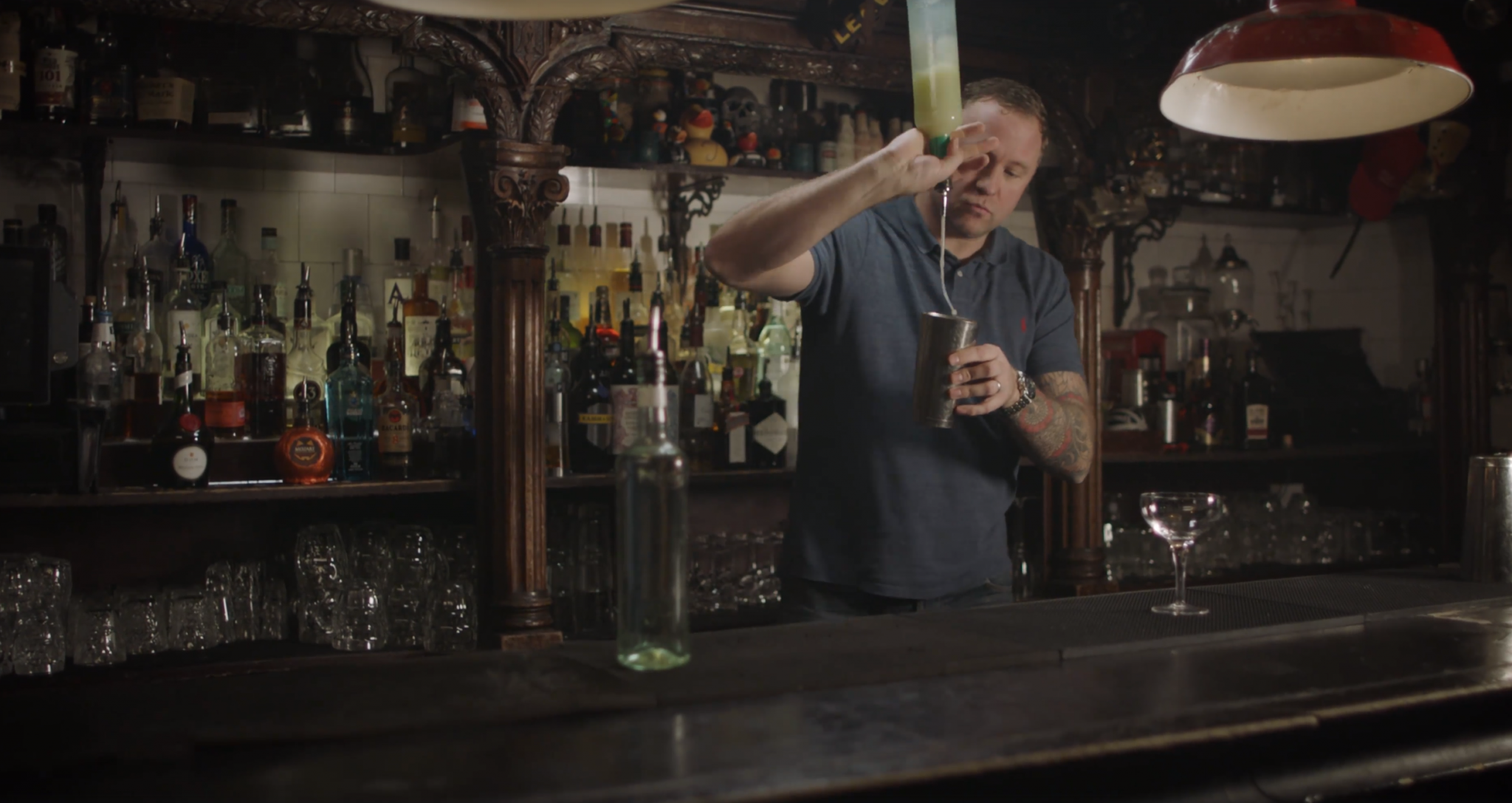 It appears our flair bartenders haven't gone unnoticed, with production company Taste Made Travel contacting us to make a documentary about the world of flair bartending – talking both with our director, Andy Collinson, about the World Flair Association as well as embedding themselves with two professional flair bartenders and following their journey through to a competition.
For a great watch and to understand a little more about the world of flair bartending, take a look at the first episode below (more episodes to follow):
Wherever you are in the world we can have highly skilled flair bartenders helping you create an event to remember. Our flair bartenders can take part in a wide range of performances or can choreograph something specific and special for your event, or brand. These stage routines are high-energy and real crowd pleasers. It takes years and years of practice to hone this skill set and it is very obvious when you watch some of the best in the trade.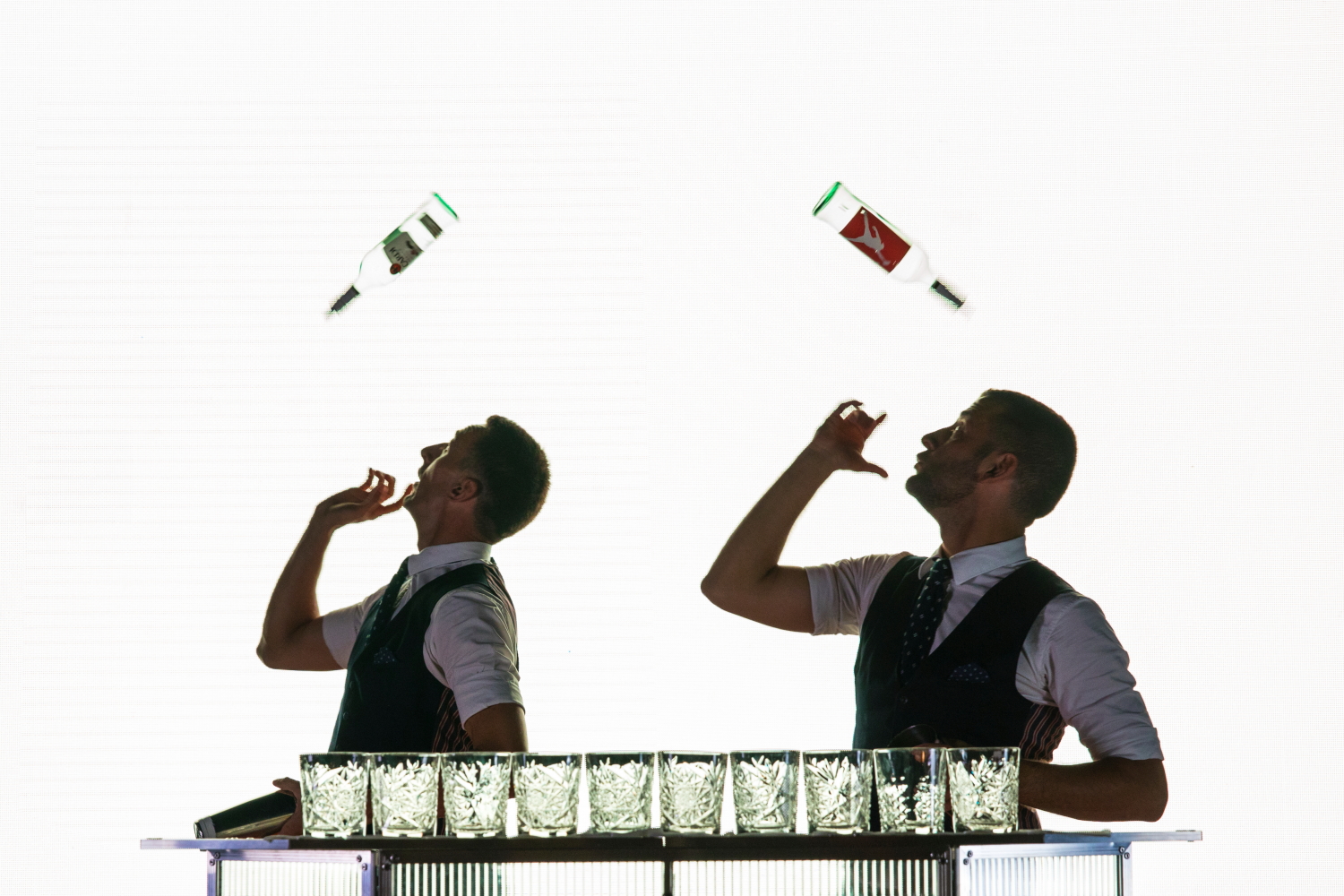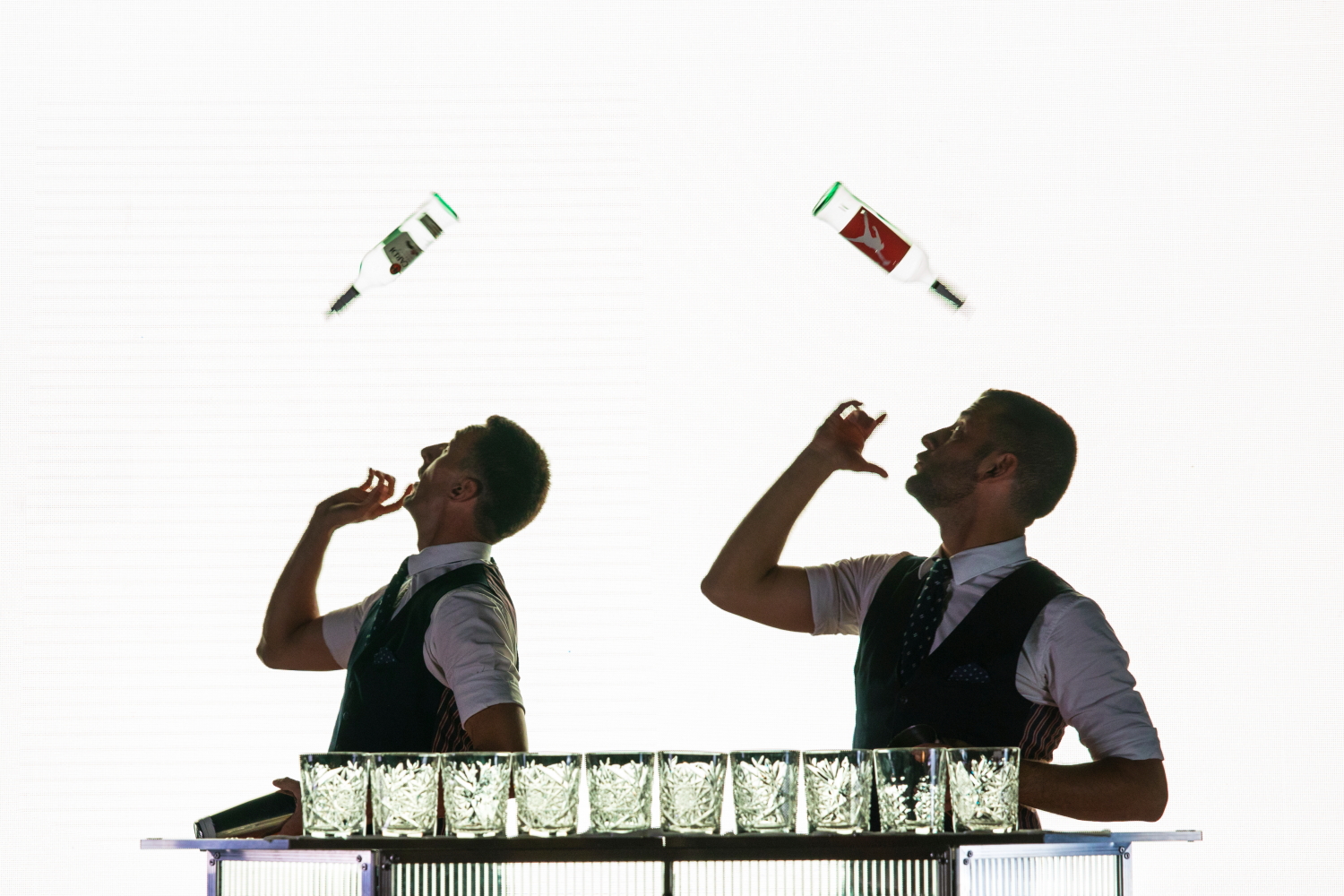 After the Flair Bartenders have finished performing their Flair Bartending Show, there is also the option to have them go behind the bar and start making cocktails for your guests with a little flair as an added extra. If you do not have a permanent bar available, we also specialise in the provision of mobile bars for hire, in a design of your choice. If a Flair Show is not required and you would just prefer to hire some highly experienced Flair Bartenders to work behind the bar for the duration of the event this is also a very popular alternative.
If you are interested in hiring the worlds best flair bartenders, are looking to hire flair bartenders, a mobile bar or anything else – then please do not hesitate to get in contact.