A chesterfield bar and cocktails in Cobham for a private party
We don't want to jinx it but we have been having an awfully good UK summer as of late. We have actually seen the sun and even when it goes hiding the heat has remained! It is almost like an actual Summer, which is the closest thing we have had for a good few years; and what better time to put on a 40th birthday bash in your garden in Cobham, Surrey featuring our beautiful chesterfield bar and a selection of cocktails.
The event took place at a private residence in the glorious suburbs of Cobham in Surrey, situated in a marquee in the garden our job was to ensure the guests were well looked after for the evening – significantly increasing the odds that the dance floor would be suitably packed as the DJ took to the decks. That's right, our cocktails will make you dance! Well actually most cocktails will make you dance, as long as they are made properly and some good music is playing!
This is the joy of our full bar support service, we will come in, set up and take care of business – with no extra management or organisation needed. So if you hire our bar support service you can sit back and relax, safe in the knowledge that everyone will be getting the drinks and entertainment they require. Our professional mixologists are great fun and very good at what they do. This event was no exception with our 4 meter leather mobile bar in a chesterfield style, taking pride of place – featuring two of our best mixologists preparing for the guests the best cocktails in Cobham.
With around 60 guests in attendance for this private birthday party, the 4 meter chesterfield bar was the perfect size to ensure that everyone was able to get a drink of their choice quickly and efficiently. In addition to the leather mobile bar and professional mixologists,  we also provide all of the glassware and stock to make the cocktails, this way we can take charge of all drinks provision allowing the hosts to enjoy the party with their guests.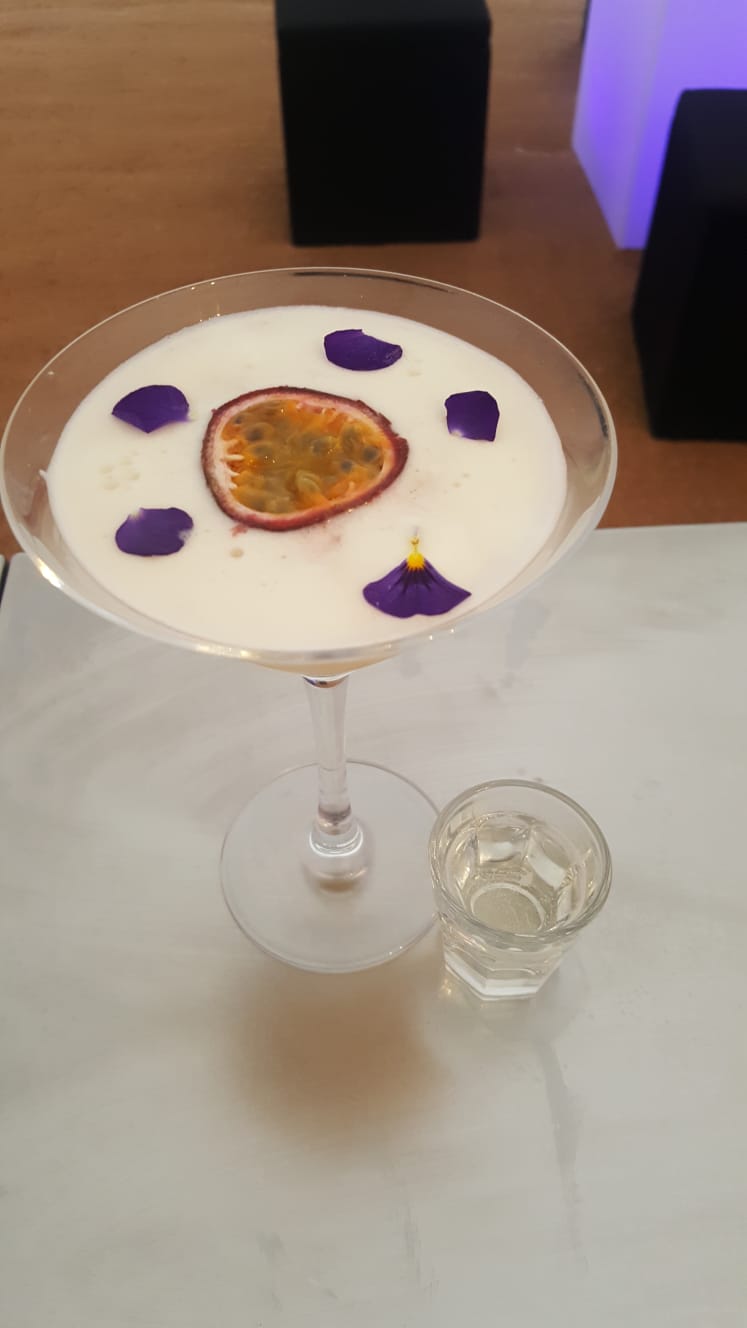 We had a selection of reception cocktails to begin, featuring our popular Glory Fizz: Grapefruit vodka, hibiscus syrup. lemon juice, egg white, topped with prosecco and garnished with an edible flower. Followed by the afternoon's cocktails which were a selection of classics, requested by the hosts: Mojito, Bramble, Porn Star Martini and a selection of craft gin and tonics. Our craft gin and tonics are a particular favourite with many of our guests, featuring all manners of gin and flavoured gin – plenty of fresh garnish to choose from and a variety of normal and flavoured tonic waters.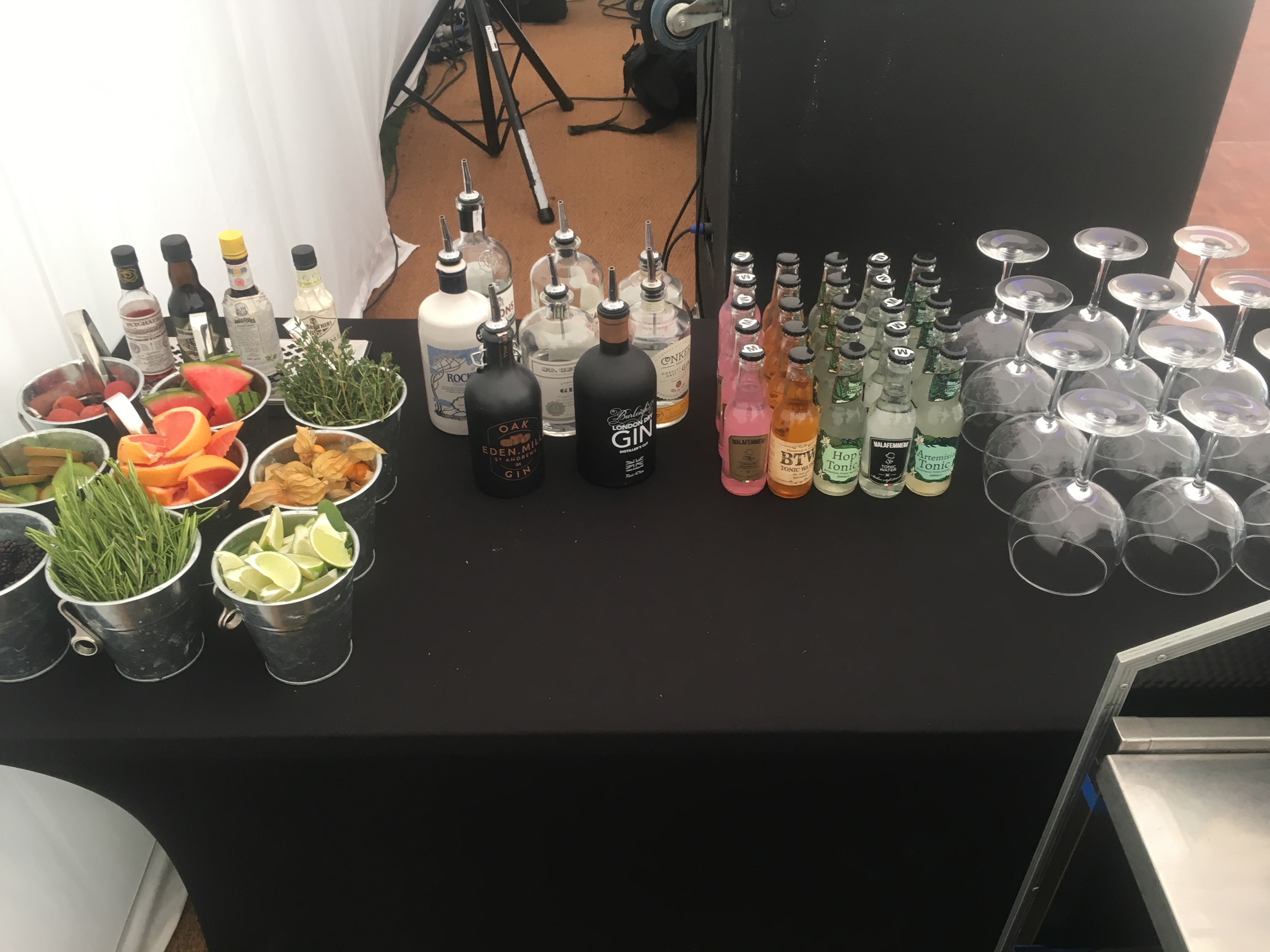 If you are interested in our Chesterfield bar, our leather mobile bar, cocktails in Cobham, mixologist hire, or anything else – then please do not hesitate to drop us a line.