A pop up gin bar and interactive cocktail bar for American Express GBT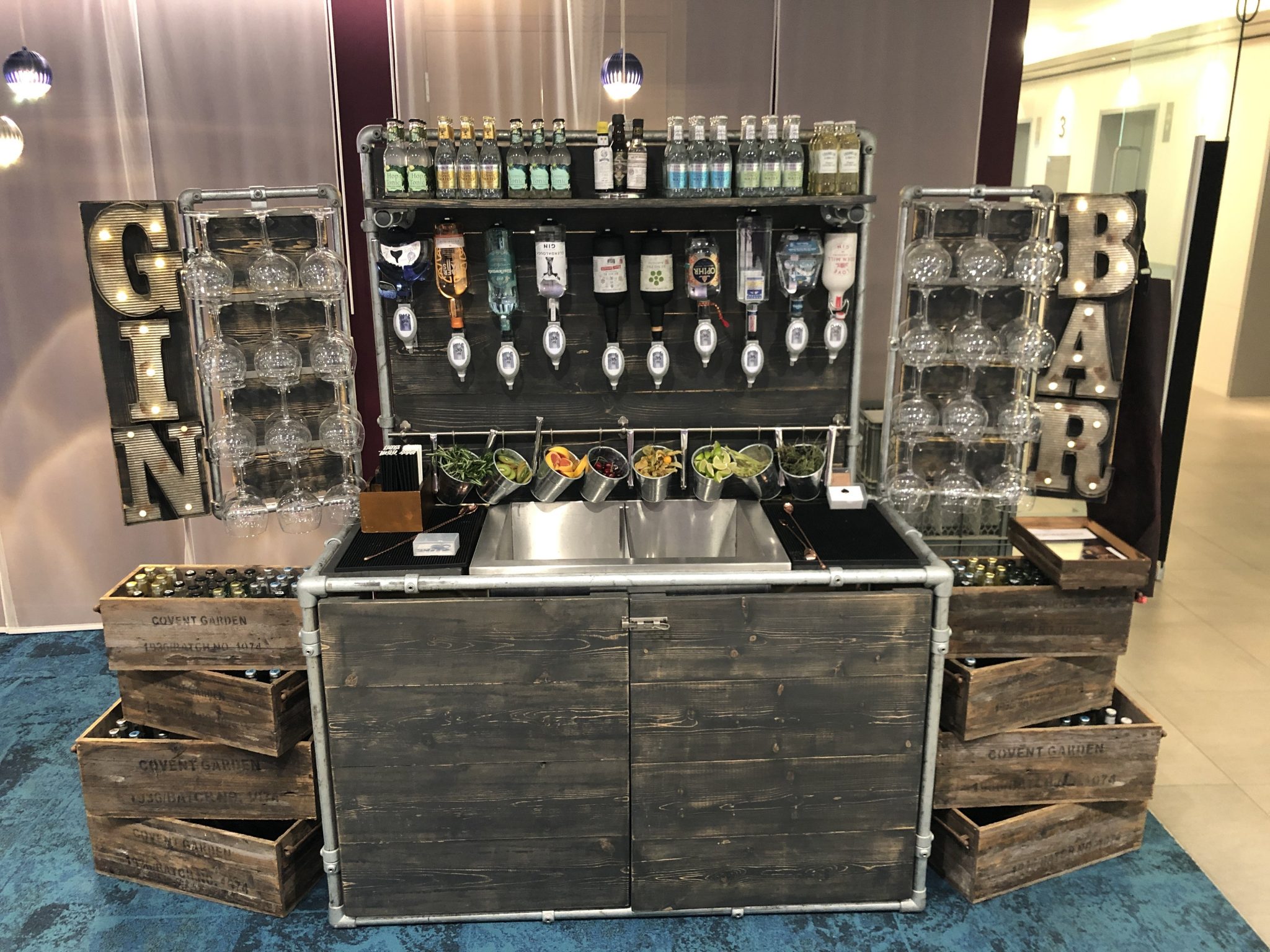 American Express recently completed its acquisition of an international events management company, Banks Sadler, and we had the pleasure of supporting an event to welcome Banks Sadler into the American Express offices in Canary Wharf with our pop up gin bar and an interactive cocktail bar. Banks Sadler, also originally headquartered in London have become part of the American Express Global Business Travel (GBT) family and in doing so have moved into their offices in Canary Wharf – GBT decided to put on a staff event to encourage all their employees to mix and mingle with the new joiners and what better way to do it than with a few drinks.
Our interactive cocktail bar was designed just for team building events such as these, encouraging small teams of people to come up and try to make their own cocktails, learn about the cocktail making process and take part in fun and competitive team games. From gin brambles to mandarin punch and even Korean popstars – we had lots of different cocktails for the GBT team to enjoy and also to try and construct themselves!
With around 175 guests in attendance at the event, between our pop up gin bar for events and our interactive cocktail bar we made sure everyone was well watered and had something entertaining to watch or take part in. Our interactive cocktail bar was our purple slate effect bar, which has subtle LED back lighting giving the slate a bit of glitter and glow – ensuring that it becomes a focal point of any event. We suggested this bar as it matched the purple and blue hues elsewhere in the office.
Our pop up gin bar holds a wide range of craft gins and craft tonics – suited perfectly to the gin drinker who likes to have a bit more control over how they enjoy their gin and tonic. The bar comes equipped with 10 different craft gins of differing tastes and varieties – although we wouldn't encourage trying them all, unless it is in very small amounts! These are accompanied by our range of tonics that include everything from your original Indian tonic to lime induced tonic water and elder flower – to name a few.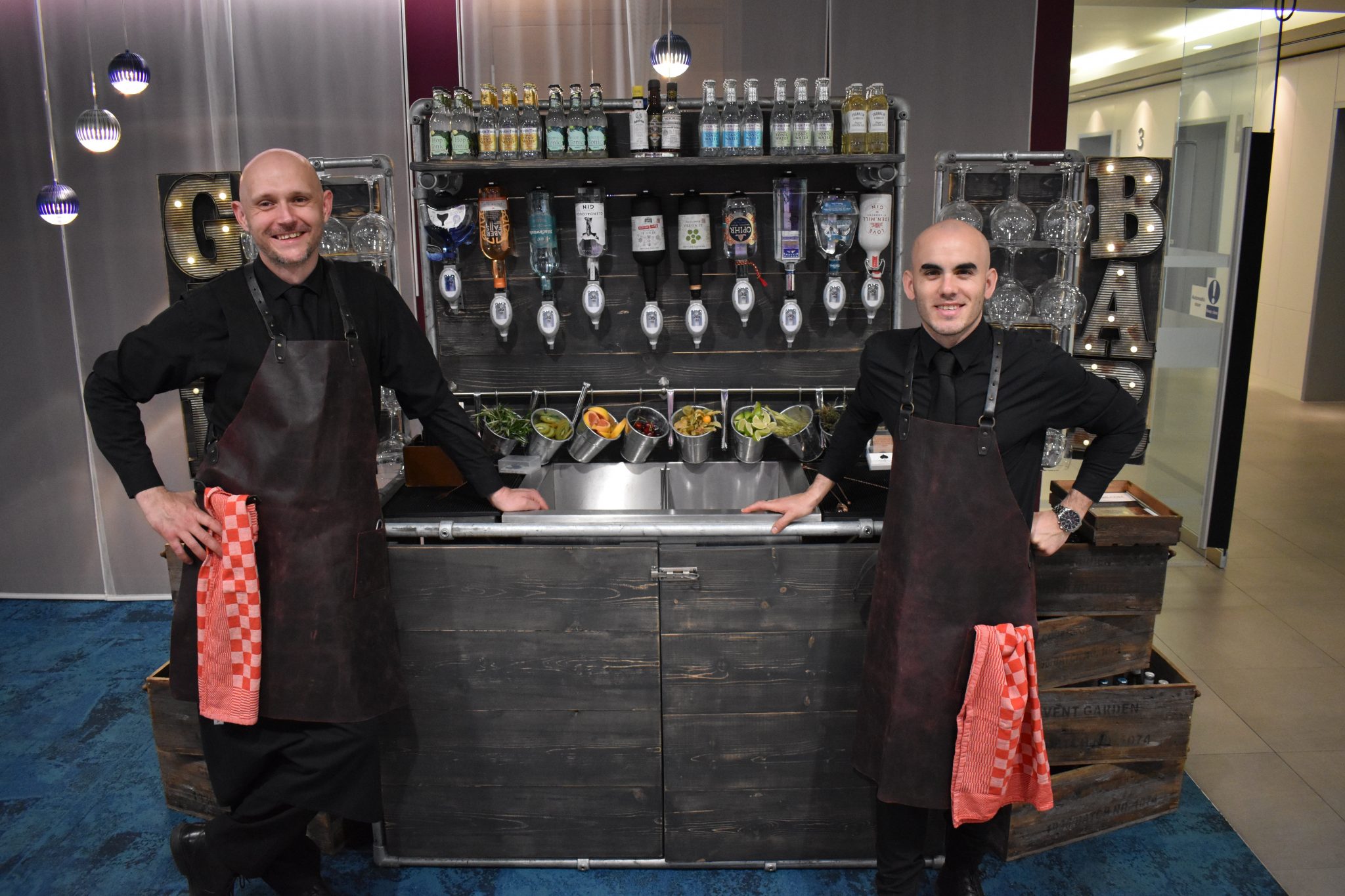 Upon approaching our pop up gin bar for events you will be greeted with choices, many choices. Firstly which gin, which type of ice, which tonic and finally which garnish. With 8 different garnishes to choose from ranging from fresh rosemary to sliced kiwi, there is something for all tastes. And if perhaps you want a little guidance or want to know more about any of the gins on offer, our capable gintenders are standing by ready to help with whatever you need.
On this occasion American Express Global Business Travel opted for our pop up gin bar for events, it can however be kitted out for any spirit of your desire – be it rum, whisky, or something else.
If you are interested in our pop up gin bar, an interactive cocktail bar, pop up gin bar for events, bartender hire – or anything else, then please do not hesitate to get in touch.