A logo mobile bar for the BVCA Summit, 2019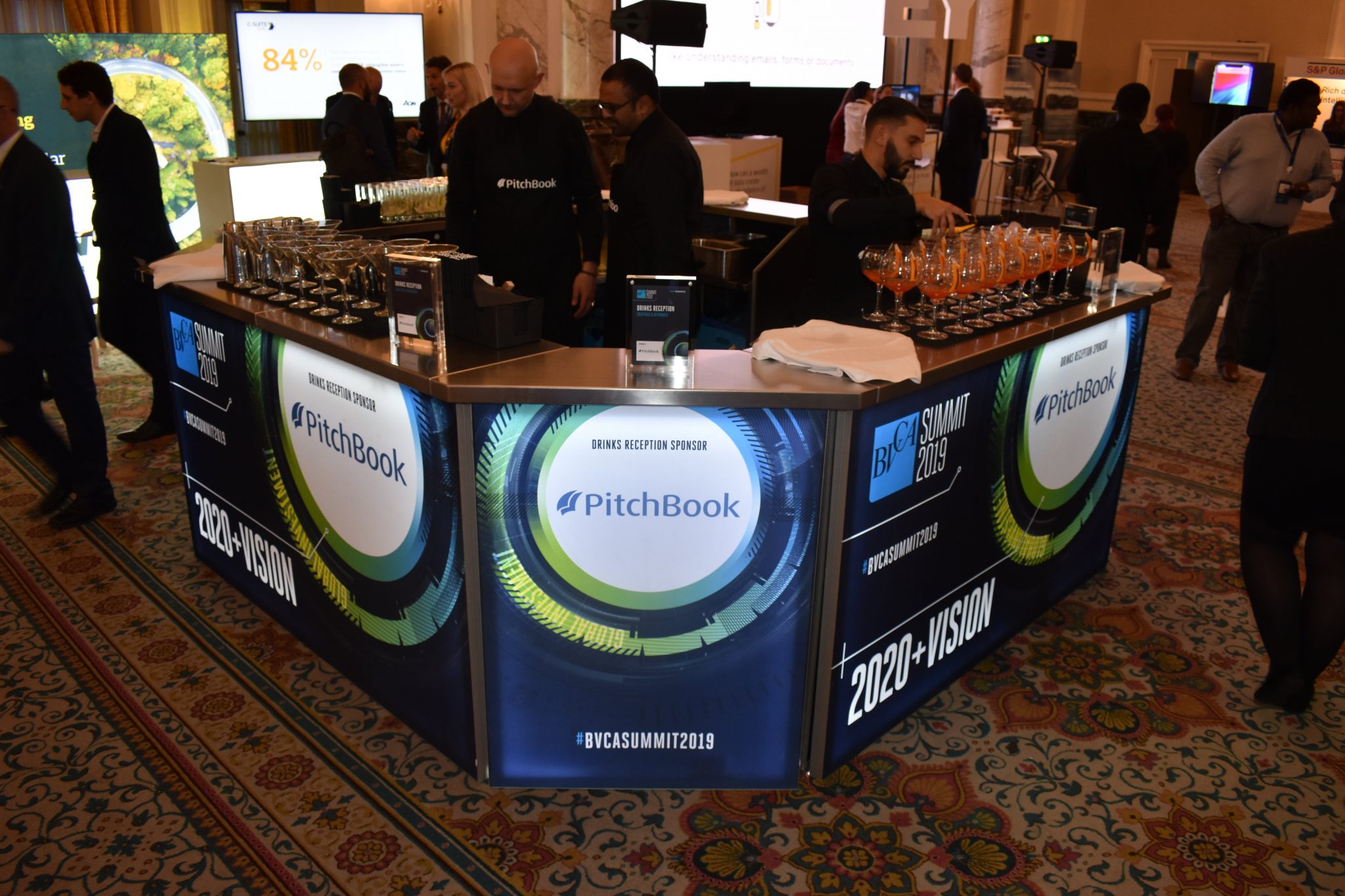 Following the success of last year's BVCA (The British Private Equity and Venture Capitalist Association) Summit, we were invited back to the Landmark Hotel in London to provide a logo mobile bar and prepare a cocktail reception for around 300 guests. This year's sponsor was Pitch Book and this was the branding that featured on our custom mobile bar with logo and the LED backlit mobile bar.
The BVCA wanted the mobile bar to be eye-grabbing and provide good exposure for their sponsor, which is why we went for a LED-backlit mobile bar from the HD Range. It was also important for it not to be too large (due to limitations with space) yet still be able to serve 300 guests. By building the logo mobile bar in an island shape it allowed guests to approach from all angles, maximising the serving space.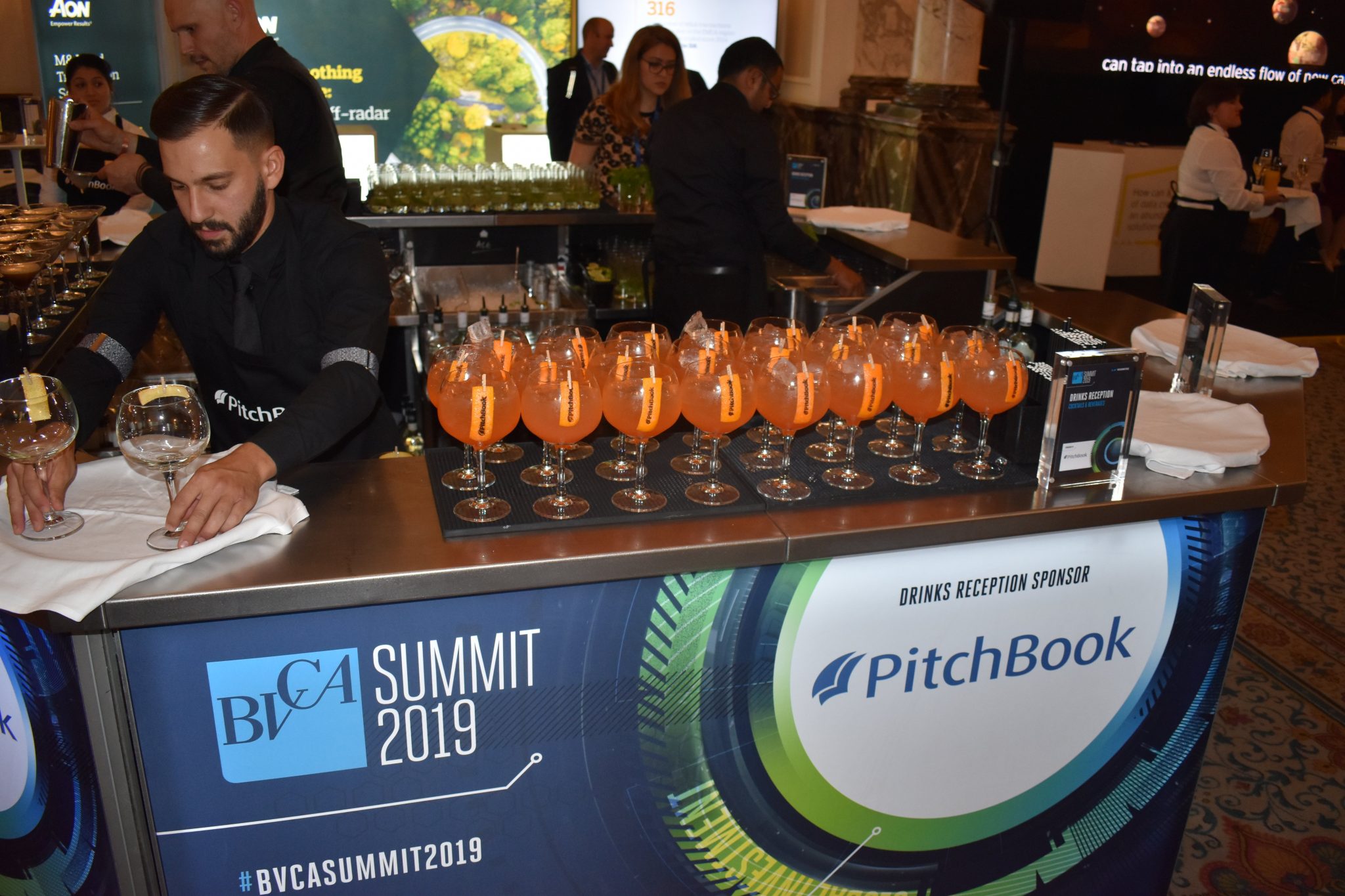 All of our mobile bars can be built to meet any shape or design requirements you may have. Whether that means a logo mobile bar from our HD Range or a mirrored mobile bar from our Classic Range. Here at Ace Bar Events, you can choose from three different categories when it comes to our mobile bars, the Classic Range (that use tactile materials for the fascia), the HD Range (that feature HD panels which can be customised with an image or logo of your choice), or the LED Range (where the fascia is made up of LED panels that can display any colour).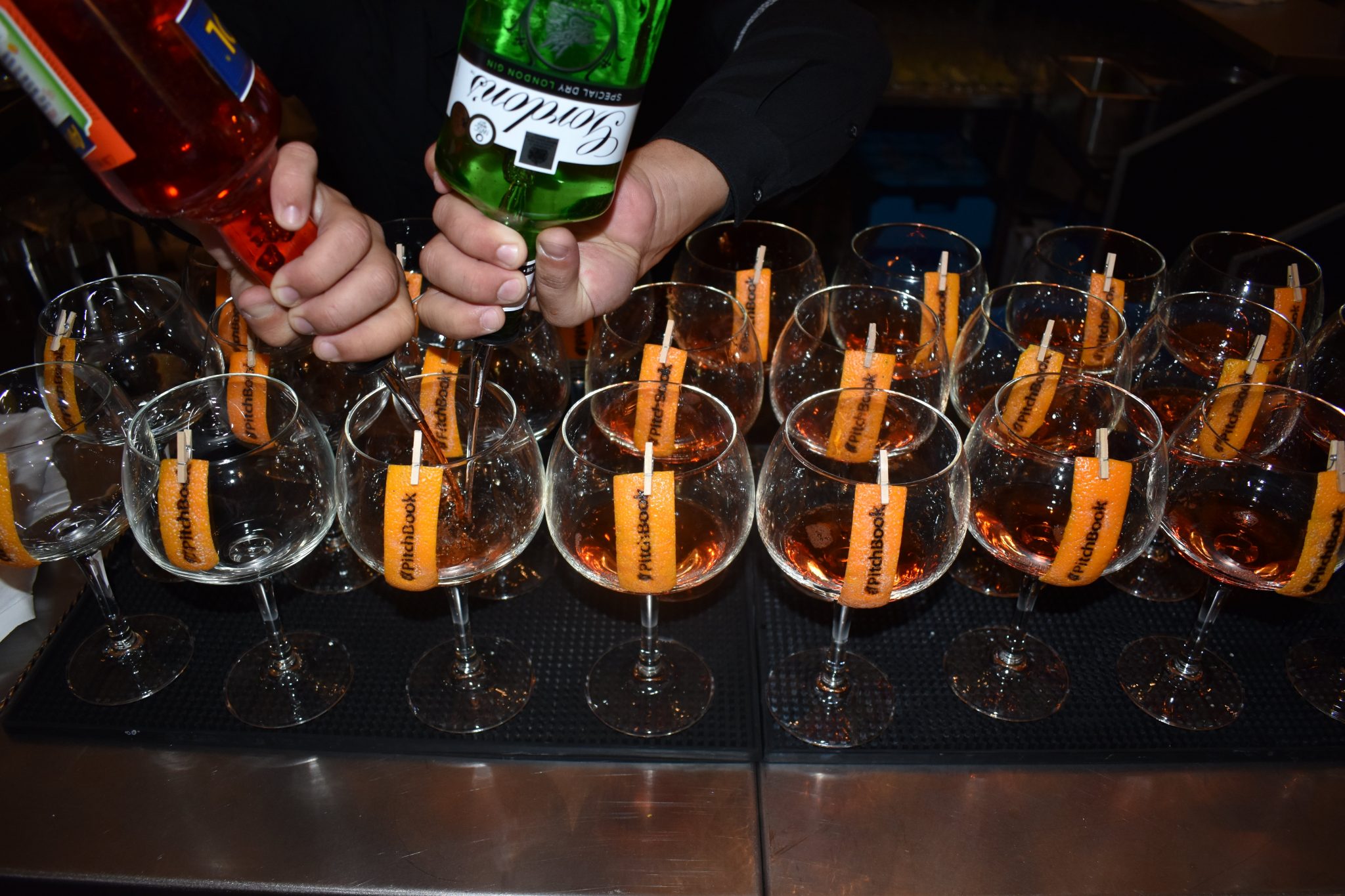 A new addition this year was our branded cocktails. Using heat stamp technology we can stamp a brand or logo onto a range of cocktail garnishes, such as sugar discs and orange peel. This event featured the logo of Pitch Book heat-stamped on to orange peel garnish, accompanying a Rhubarb Spritz cocktail. Other drinks on offer included a classic Mojito, an Espresso Martini and a mocktail.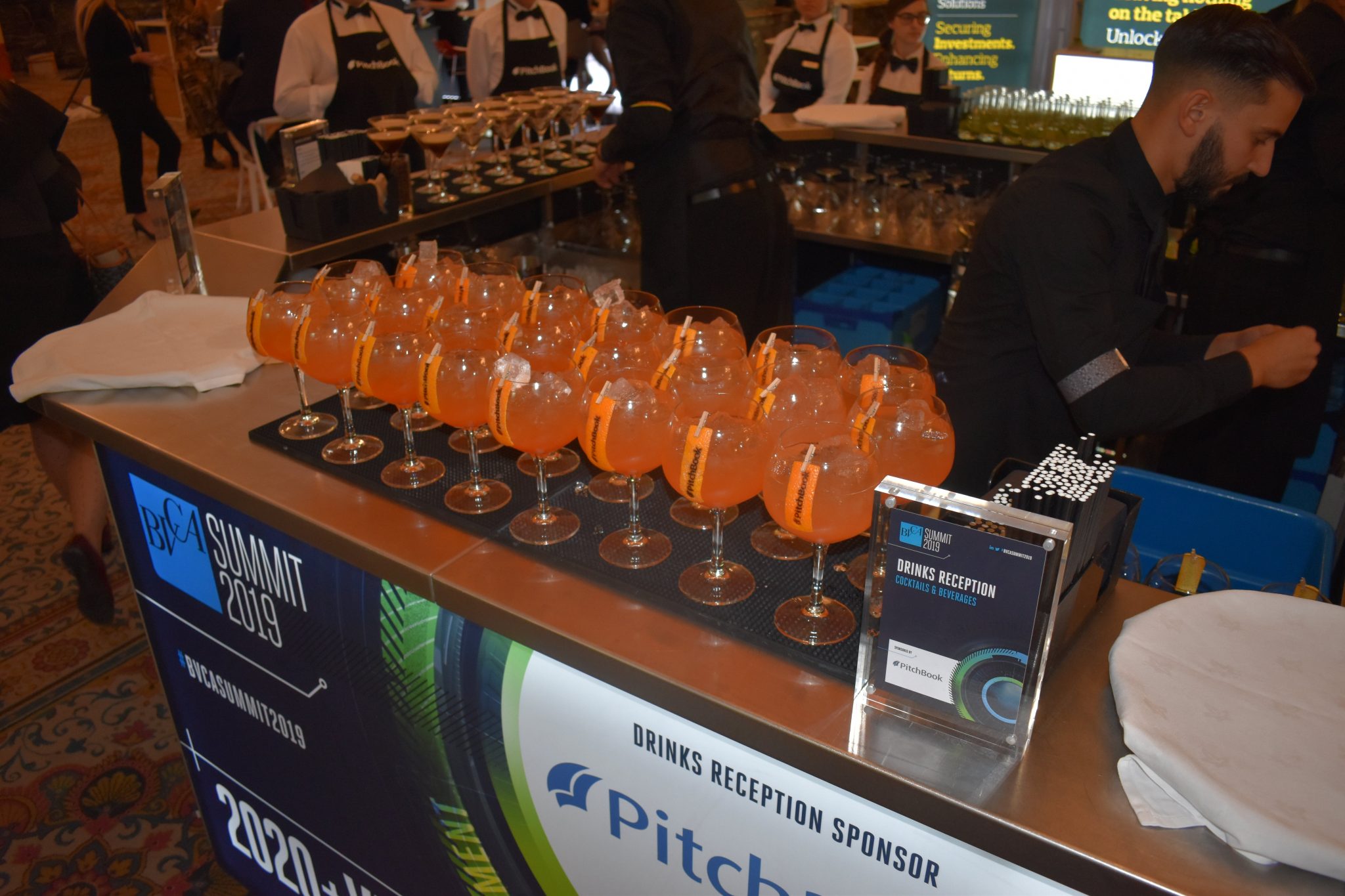 Drinks receptions can be an excellent way to provide a more light-hearted and relaxed form of networking, particularly at events such as these where a great deal of business discussion and networking will have already been taking place throughout the day. Through the use of our in house design team, whether it is via branded cocktails or a custom mobile bar with logo, you can ensure that your branding is in prime position.
If you are interested in a logo mobile bar, a custom mobile bar with logo, an LED backlit mobile bar, bartender hire or anything else – then please do not hesitate to get in contact.