One of our classic Cocktail Receptions for the BVCA at the Landmark Hotel, London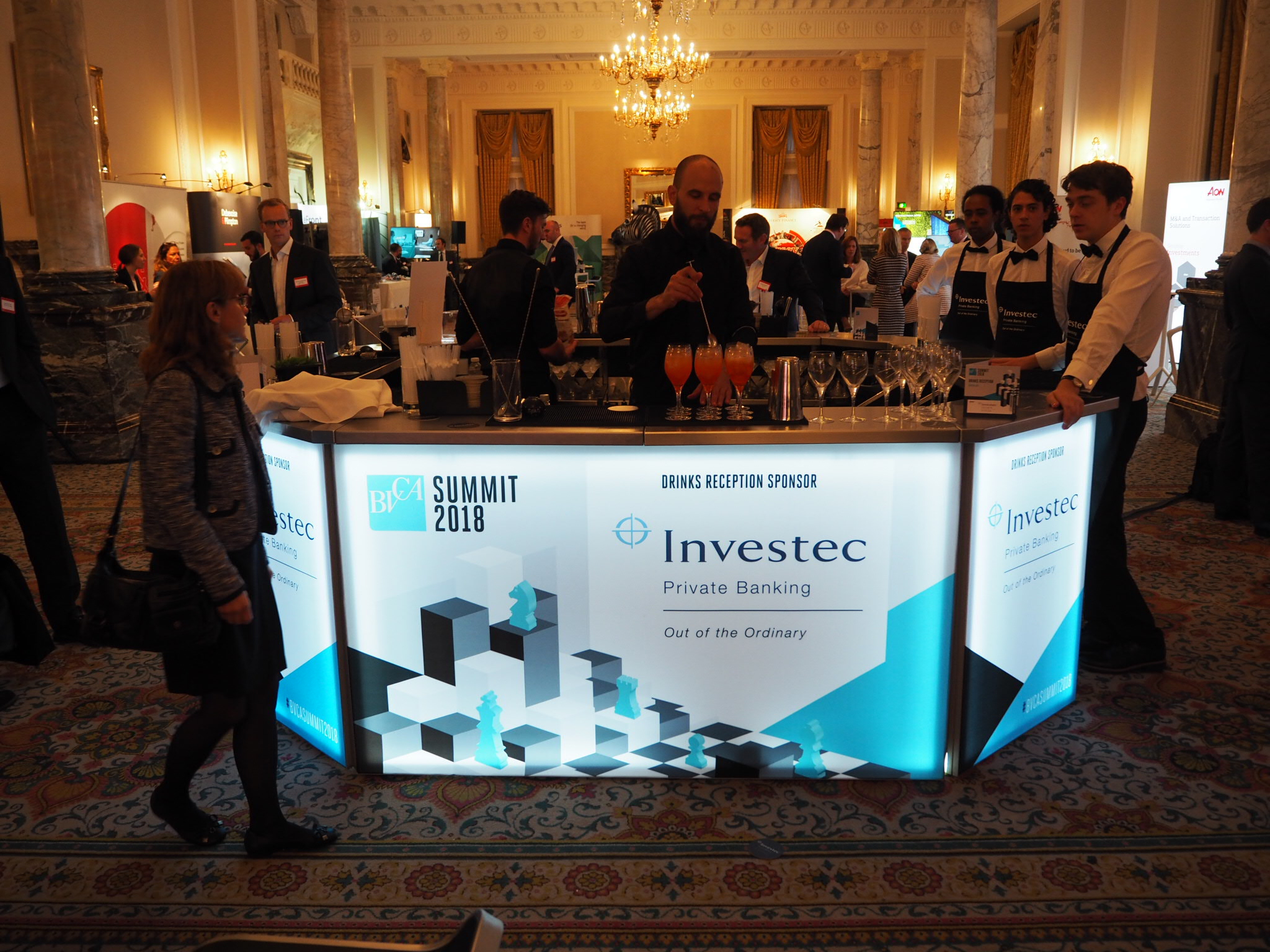 We recently had the pleasure of supporting the BVCA (The British Private Equity and Venture Capitalist Association) Summit at the Landmark Hotel in London with one of our signature cocktail receptions. The BVCA chose to employ a bespoke branded bar for the cocktail reception, featuring their logo as well as the branding of the sponsor for the cocktail reception, Investec. The requirement from our client BVCA was for a bespoke branded bar that would act as a centrepiece amongst many of the other exhibition stands. The mobile bar was required to stand out from the crowd as well as to allow Summit attendees to approach it from more than one angle. Naturally a branded island mobile bar was the perfect solution.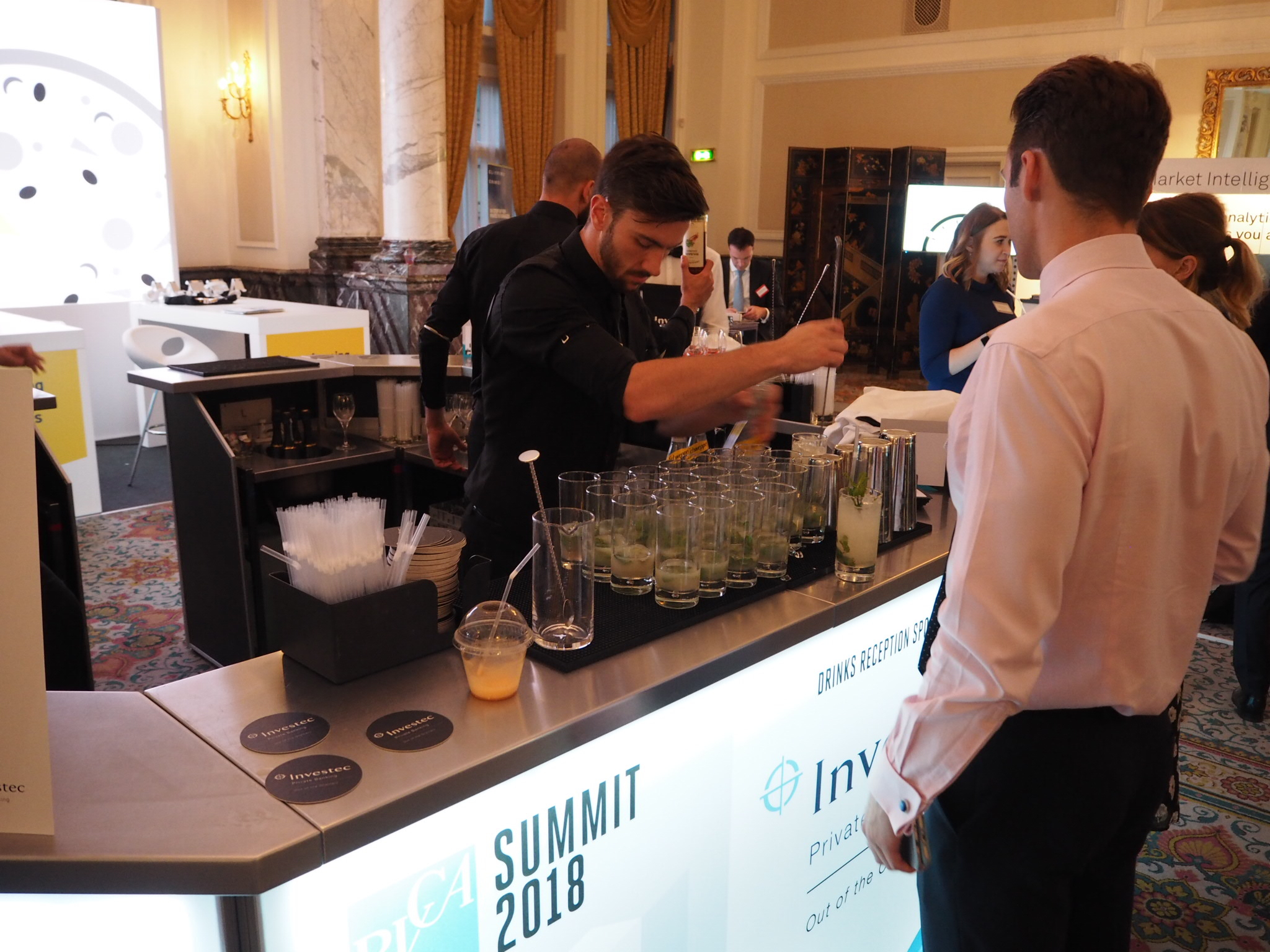 The BVCA has supported the private equity and venture capital industry in the UK for more than three decades, delivering authoritative research and analysis, publications, specialist training and topical conferences – such as this Summit supported by our cocktail reception. The Summit, is seen as a must-attend for the private equity and venture capital community, attracting over 800 attendees across its two days. It brings together leading figures from across the world of business finance and politics as well as unparalleled keynote speakers and over 10 hours of networking. The mobile bar designed for the evening cocktail reception comfortably looked after up to 400 guests.
Following discussions with the client we settled on one of our island bars from the HD range, perfect for a whole range of drinks receptions and cocktail receptions alike. Choosing from our HD range of bars allowed for the use of fully customised HD graphics, backlit by a host of white LEDs . By choosing one of the HD bars we ensured that both the branding of the BVCA and Investec would stand out amongst many other branded stands, as well as creating a focal point for Summit attendees to flock to following a day of business networking and discussions.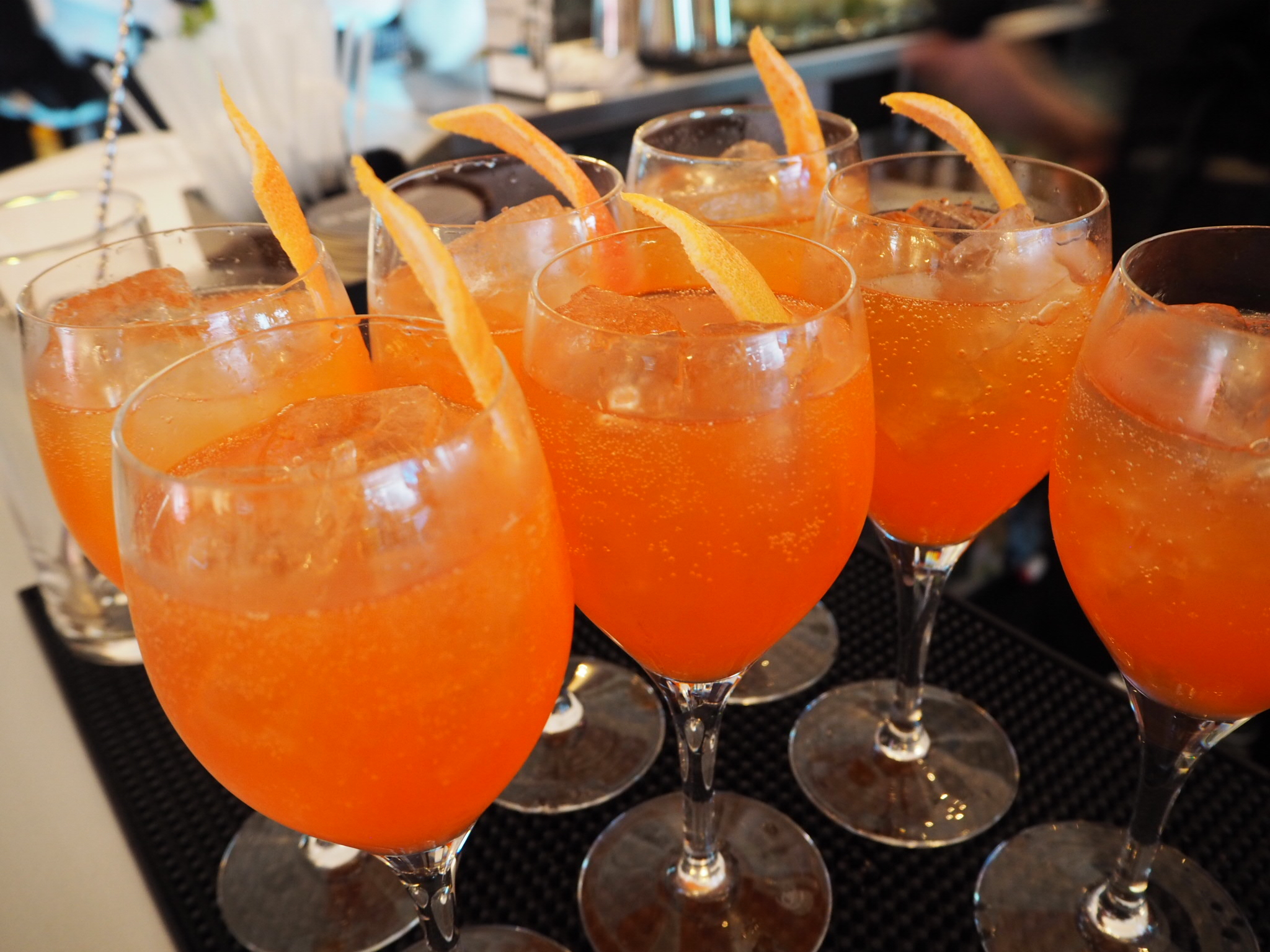 In addition to our 3.1 meter island mobile bar, we were also tasked with providing three of our professional mixologists to carry out a cocktail menu that included mojitos, a rhubarb spritz and amarspresso martinis. On this occasion we were required to work with the Landmark Hotel in London, providing them with a full list of required drinks and spirits, with them ultimately providing all of the stock required for the cocktail reception – in addition to the glassware. However, it is often part of our remit to provide all of the stock and glassware (such as our crystal cut tumblers) if required and/or allowed by the venue.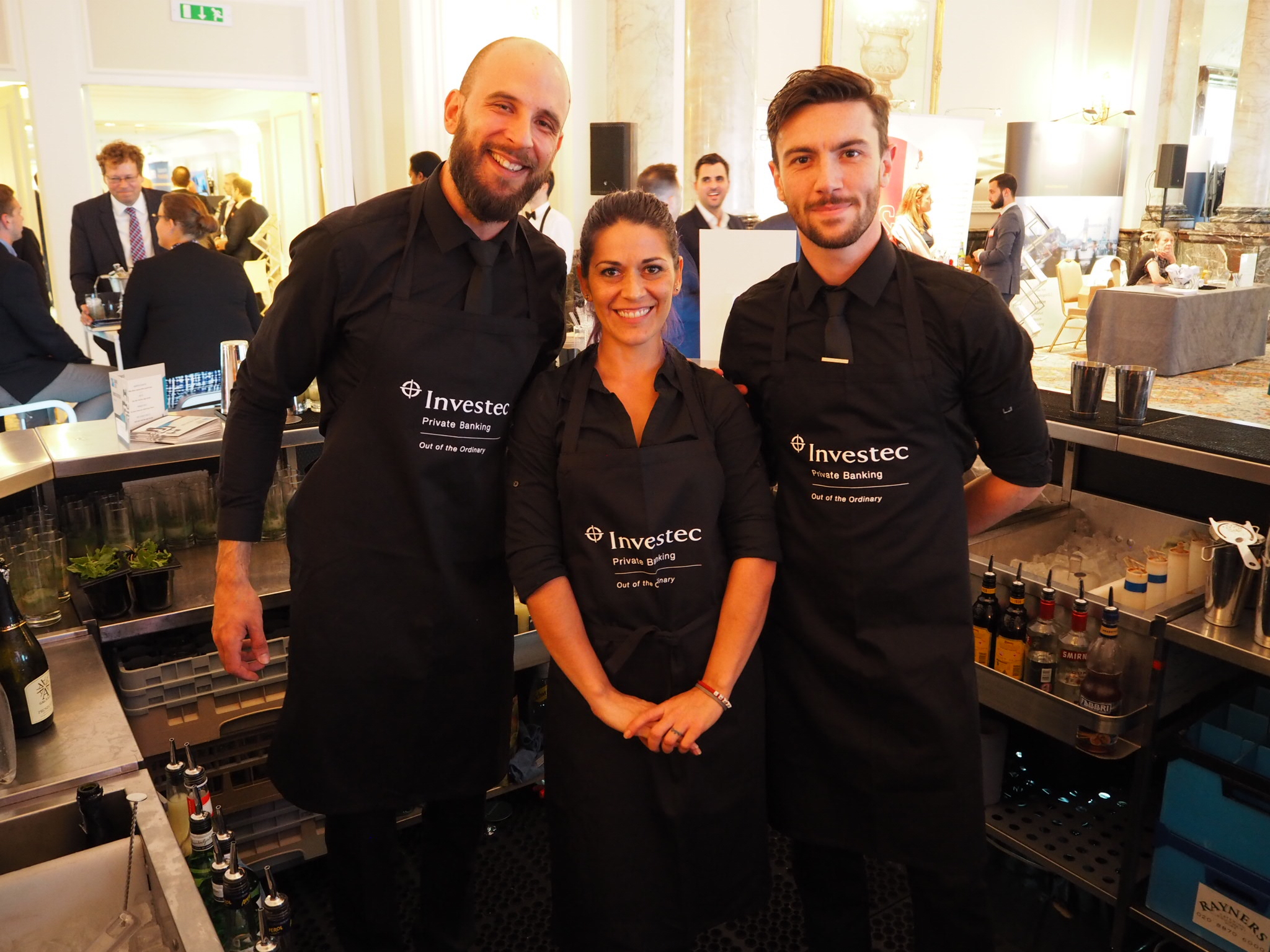 Cocktail receptions or drinks receptions can be an excellent way to provide a more light hearted and relaxed form of networking, particularly at events such as these where a great deal of business discussion and networking will have already been taking place throughout the day. Through the use of our in house design team, you can also ensure that your business or network branding is in prime position – we can even put together a bespoke branded cocktail, as we have done in the past.
If you are interested in our cocktail receptions, drinks receptions,  branded bars,  or anything else – then please do not hesitate to get in contact.