A garden cocktail party in Radlett, featuring our log fronted mobile bar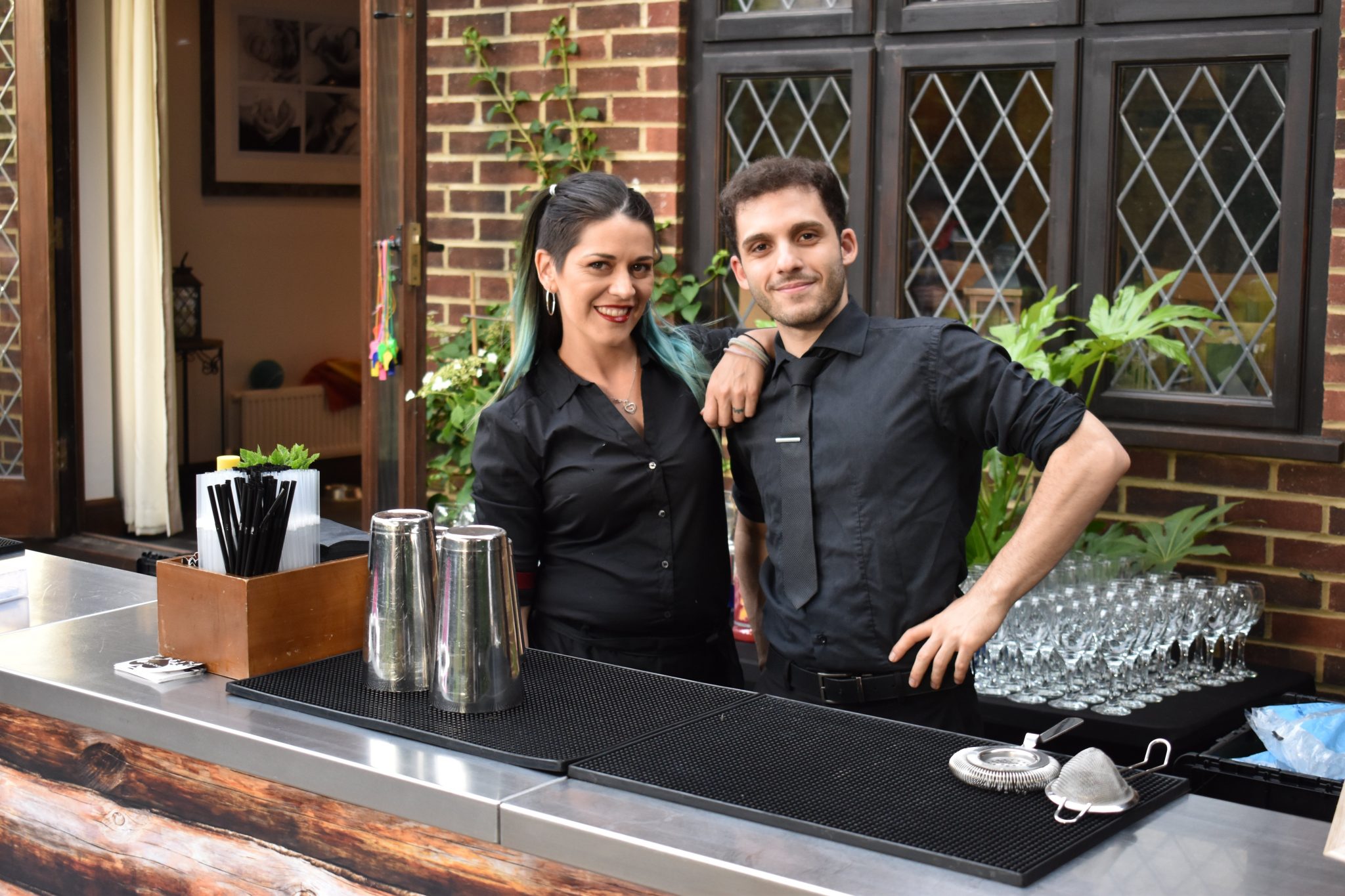 What do you need for a garden cocktail party? A well stocked garden cocktail bar, bartenders to prepare your drinks (preferably of the flair bartending kind), a well proportioned garden and a group of fun-loving guests. In fact it was just this mixture that led to a very enjoyable 40th birthday party for one of our recent clients.
The beautiful village of Radlett, which is located in between St. Albans and Elstree in Hertfordshire, was the setting for this great garden cocktail party – taking place at a private residence. With 100 guests in attendance our garden cocktail bar was in full swing from start until finish, with our two flair bartenders providing a decent selection of cocktails alongside a little entertainment.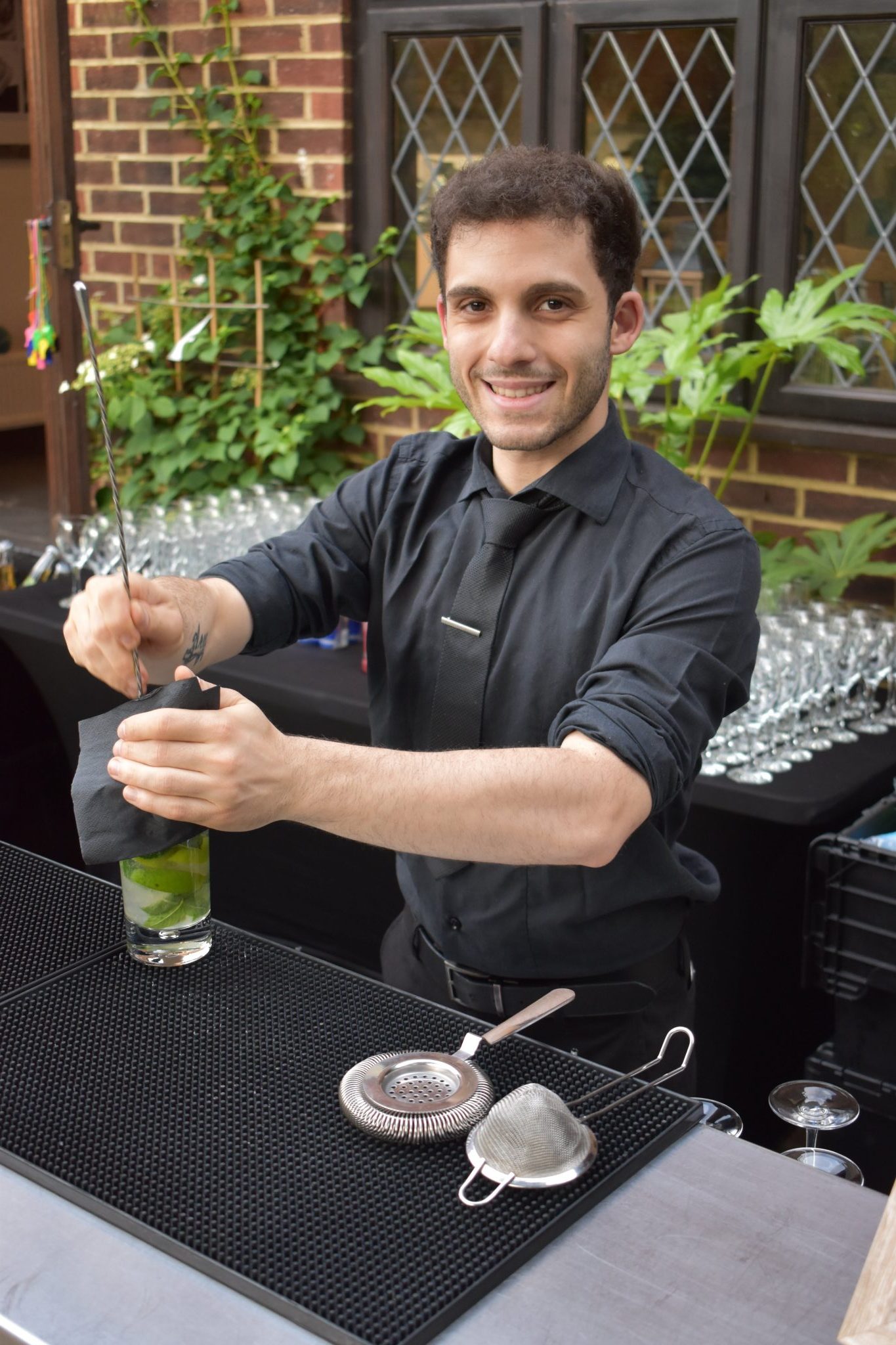 When choosing a mobile bar from Ace Bar Events you can opt for bartenders as well if you please. These can be our professional cocktail bartenders, or our flair bartenders. With our flair bartenders you get all the skills of knowledge of the cocktail bartenders but with the added extra of entertaining tricks and flicks as they prepare your drinks – and this is what was requested for this 40th birthday party.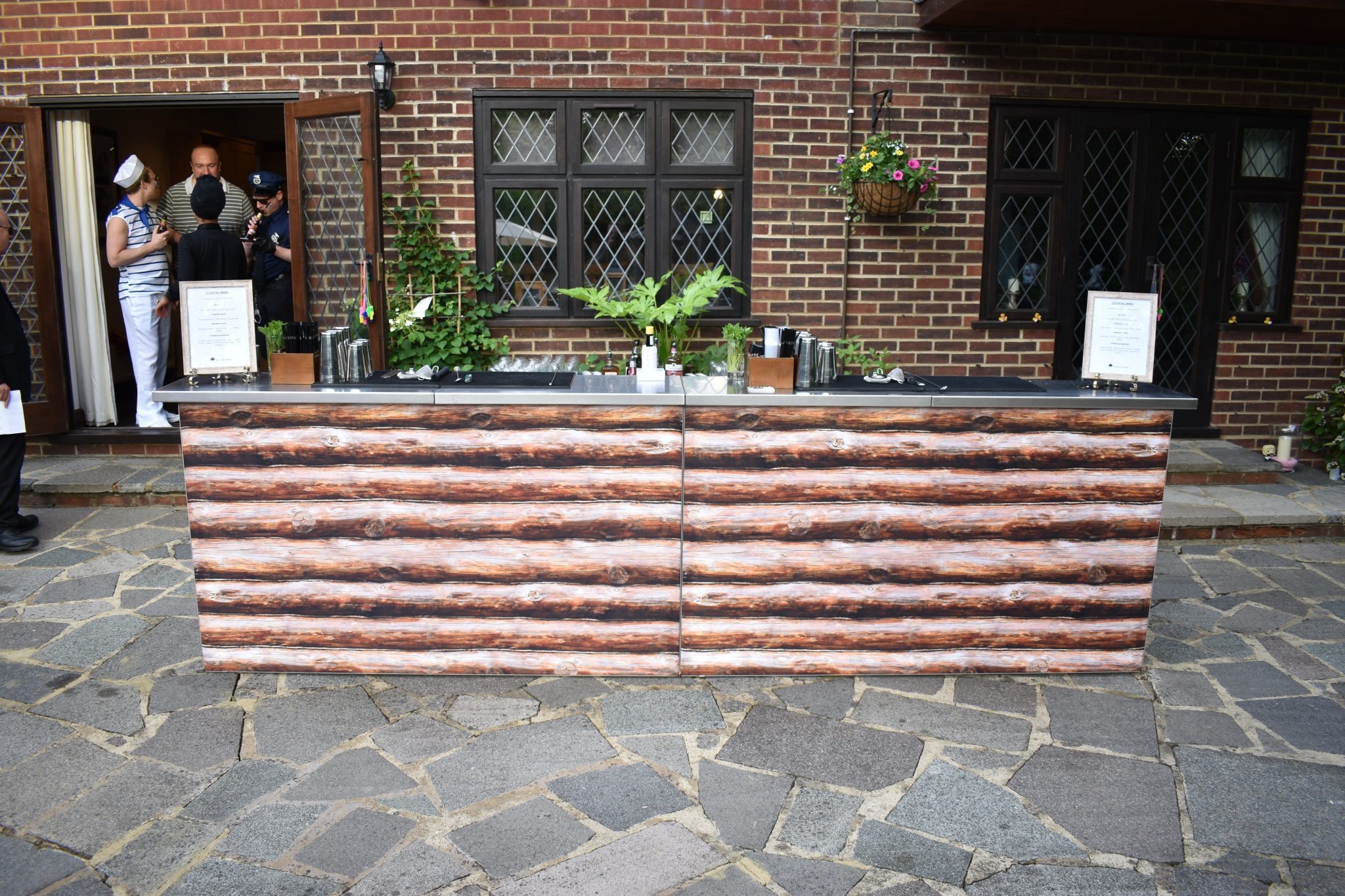 We have many mobile bar designs to choose from, or you can even provide your own. You can take a look at some of our most popular designs on our Ace Bar Configurator. To match with the garden theme, the client decided on our log fronted mobile bar, which is part of our HD Range. The HD Range of bars have high definition images on the fascia that can also be back lit to provide a 3D effect.
As well as providing our log fronted mobile bar, glassware, and two flair bartenders for the garden cocktail party, we also devised a bespoke menu of cocktails to be served during the event – based on the client and their guest's tastes. We would usually provide all of the stock as well, however on this occasion the client decided to provide this themselves. We were happy to help them understand how much would be a good amount for 100 guests.
If you are interested in holding a garden cocktail party of your own, our garden cocktail bar, log fronted mobile bar, bartender hire – or anything else, then please get in touch.
—