National Bourbon Day on 14th June is purpose-designed for paying homage to the best Bourbon cocktails that are bringing the "spirit of America" to UK bars.
We've known and loved famous high street Bourbons like Jack Daniel's and Jim Bean for years. But we've come a long way from the days of the humble Jack and Coke. In fact, our appetite has expanded to higher end artisanal creations, such as Sweetens Cove, Widow Jane, Old Rip Van Winkle and others mentioned in Town & Country Magazine's connoisseur Bourbon category.
The best bourbon cocktails putting a blast on the nation's bars right now feature a mix of standard or premium Bourbons. Check them out or miss out.
The Best Bourbon Cocktails to Savour this Summer
Take your palate on a flavoursome finger-licking journey, courtesy of Ace Bar Events' best Bourbon cocktails –
Flower Power – A Bourbon backbone mixed with piquant lemon and pineapple juices, a scented elderflower syrup and a pleasing passion fruit puree. A sultry summer evening in a glass. (See main image.)
Kentucky Showdown – A tonka bean-infused Bourbon bonanza, splashed with green walnut aperitif, Orinoco Bitters, and dredged with brown sugar. Top it off with puff of Applewood smoke, an orange zest garnish and a chocolate walnut. Smokin'!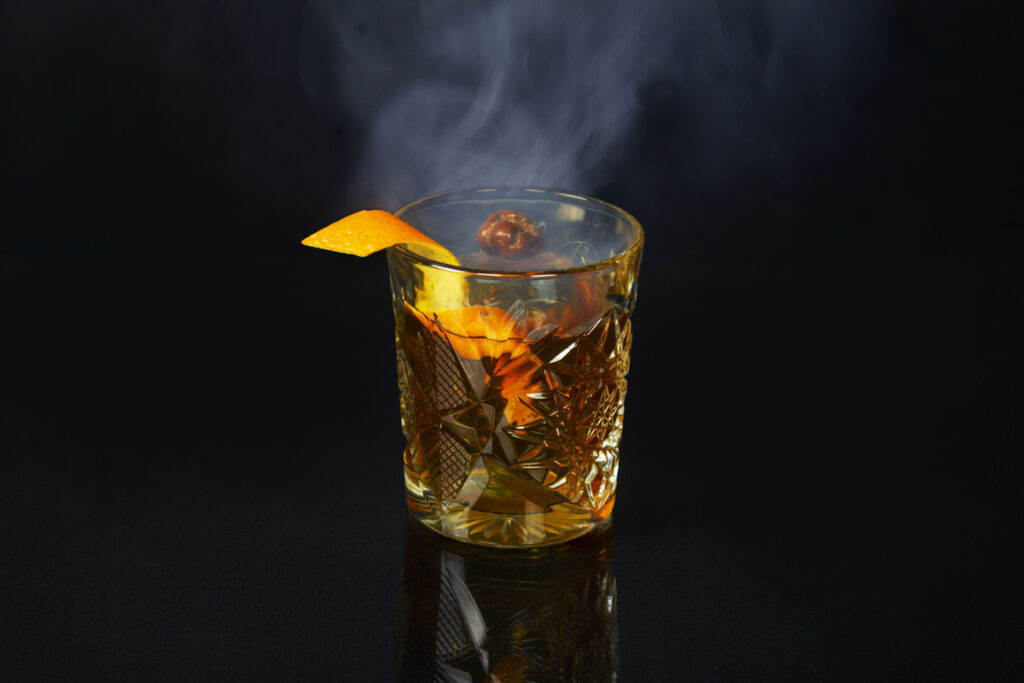 Maple & Basil Julep – Hazy Bourbon, lemon juice and walnut bitters, blissfully offset by treacly maple syrup and aromatic fresh basil.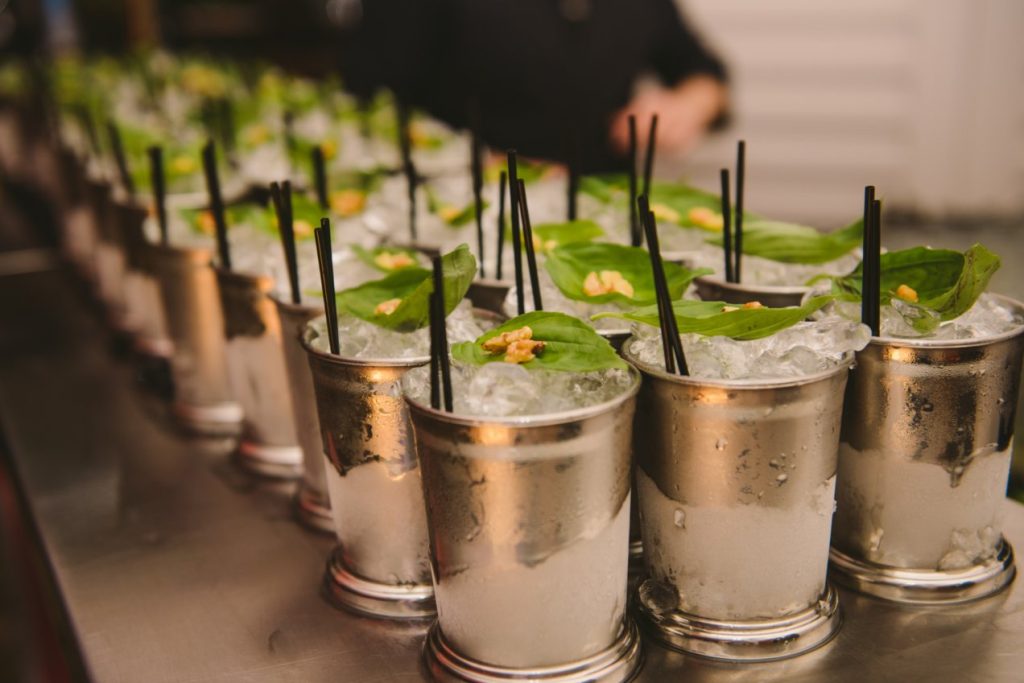 Lemmy Blow You Away – Naughty but nice Jack Daniel's Honey, lemon and pineapple juiciness and delicious passion fruit puree. Rock 'n' Roll!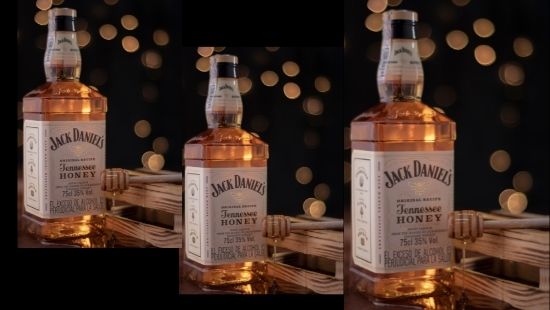 Smoked Shrove Tuesday – A darkly mysterious Bourbon combination, with sweet maple syrup and angostura bitters, fresh lemon and applewood smoke complementing each other to mouth-watering perfection.
At Ace Bar Events, we're famous for serving up the best Bourbon cocktails in the land, at corporate events, weddings, Christmas parties and all sorts of business and personal celebrations. Get in touch to see our cocktail menus and drinks packages.
Source
The Best Bourbon Brands for the Whiskey Connoisseur, Lauren Hubbard & G. Clay Whittaker, Town & Country Magazine