Personalised and branded cocktails are getting big. So big, in fact, that they're creeping up on traditionally personalised and branded items like sweets, glasses, keyrings and pens, for –
Corporate events
Exhibition stands
Weddings
Birthdays and other personal celebrations
Why? Because the devil is in the detail for corporate event organisers, brides and grooms and party planners. You don't want to waste a single opportunity to personalise or brand elements of your event to make it even more unique to you.
As a result, personalised and branded cocktails are appearing more and more behind the bars and on the tables of gala dinners, corporate receptions and wedding breakfasts across the country.
Imagine having a bespoke drink, specifically concocted with the colours, flavours and spirits of your choosing, to match your company branding or represent you, in liquid form. Well, now you can.
But, there's more to personalised and branded cocktails than having a drink named after you.
The addition of brilliantly personalised or branded garnishes are quirky but impactful accompaniments to your cocktail namesakes, for example –
Edible Rice Paper Circles – These sensational circles are super-cute, either clipped on to glasses with miniature pegs, or floated on the surface of your cocktail. And importantly, they don't affect the drink and the drink doesn't affect them.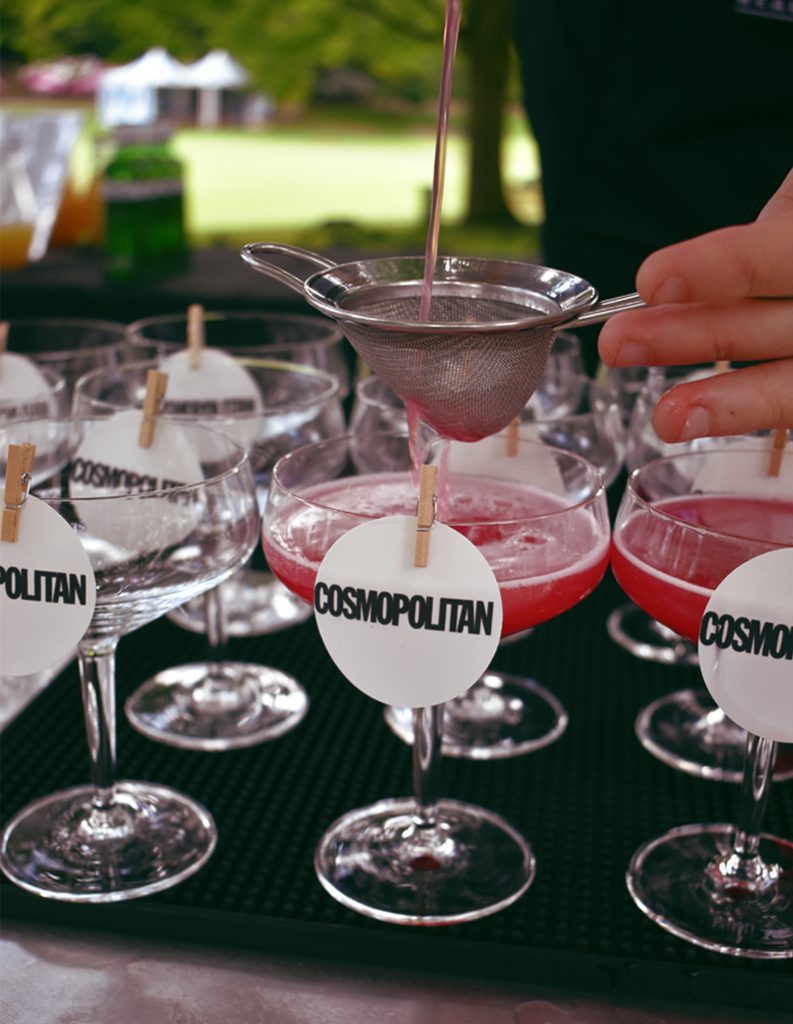 Heat-Branded Orange Peel – A double whammy of personalised or branded bliss! These mouth-watering little multitaskers look great, besides lending a hint of aromatic citrus to complement your drink.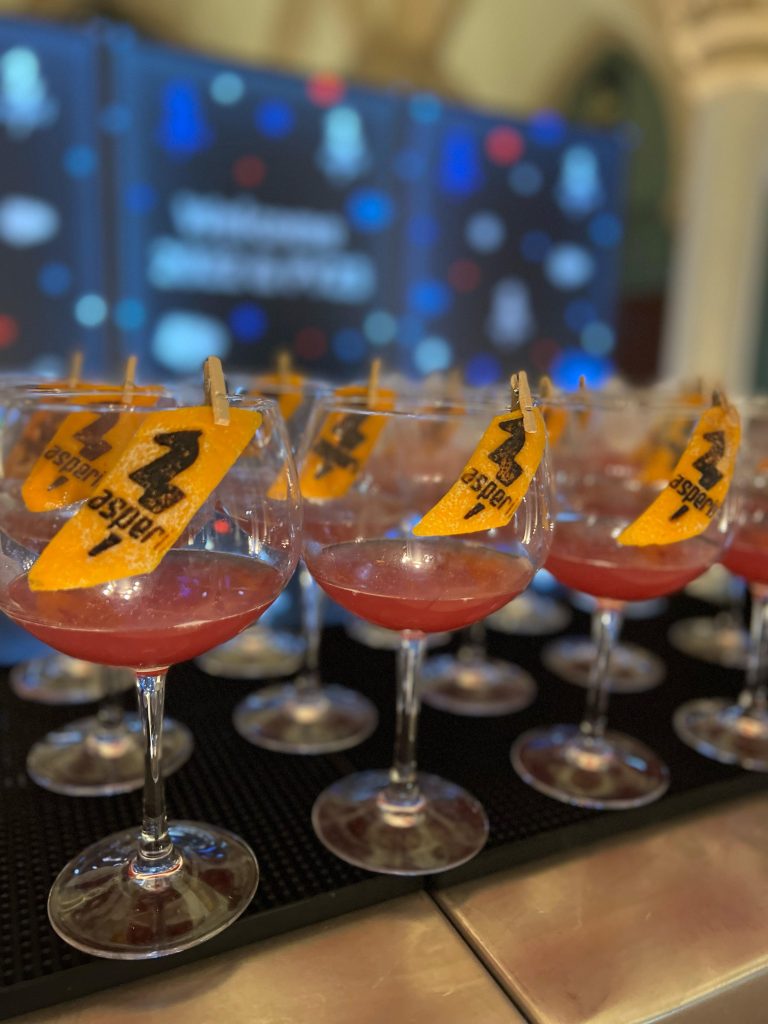 Ice Cubes – Ice, ice, baby! Could there be a more subtle yet impactful way to add a truly unique and bespoke touch to your drink? Doubtful.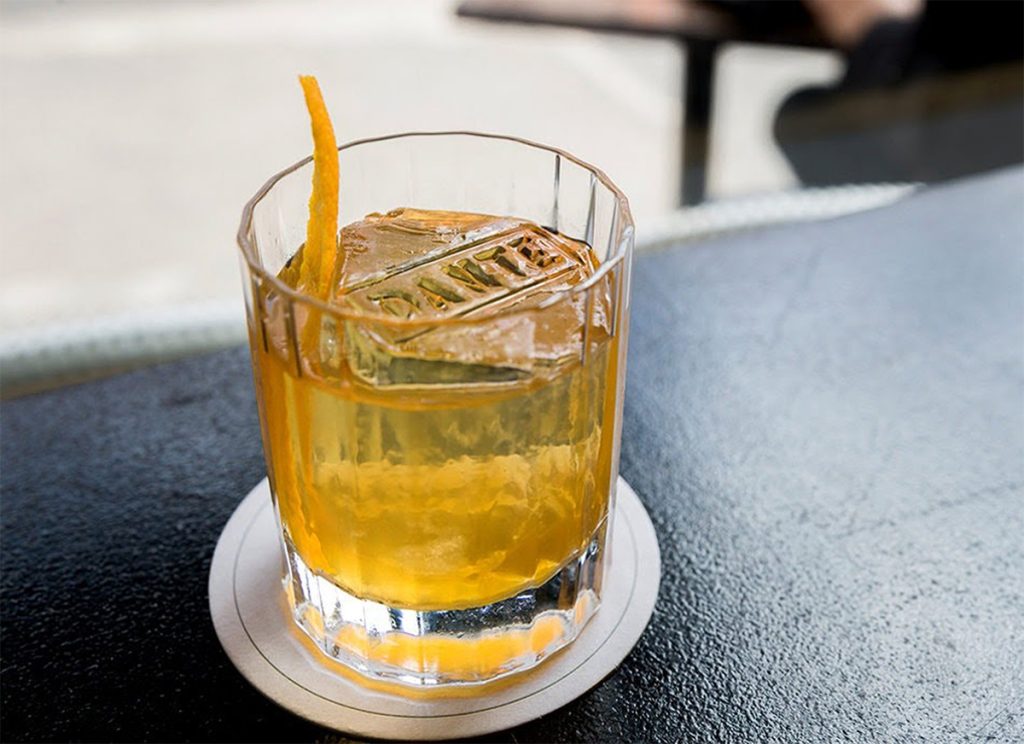 At Ace Bar Events, we're known far and wide for creating and serving some of the finest cocktails in the business – including many personalised and branded cocktails – at events of every shape, size and style. Get in touch for help with bringing the panache and polish to your party.