Halloween cocktails are spook-tacular for adding a splash of ghoulish glam to your fright night celebrations.
The popularity of Halloween has soared massively in the UK over the past few decades.
Stats from leading provider of market and consumer data Statista reveals the extent to which Halloween has become embedded in our psyches –
 "Since 2013, UK consumer spending for Halloween products has doubled. In 2019, spending sat at a comfortable 474 million British pounds. A holiday for celebrating all things horror, spooky, hilarious, and fun, Halloween traditions revolve around an industry that ranges from decoration to clothing, confectionery and food."
So, it goes hand in hand that spell-binding Halloween cocktails have become a fang-tastic must-have at parties in your home, or events held in bars, clubs, hotels or other venues.
Wherever you plan to do the Monster Mash this year, here's our favourite spine-tingling Halloween cocktails to devilishly delight your guests –
Passion Fruit Zombie – A paranormally punchy Tiki style drink made up of white rum, spiced rum, aged rum, D.O.M. Benedictine, lime juice, pineapple juice and passion fruit purée.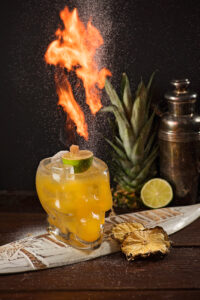 Pumpkin Pie Spiced – This macabre mix of brandy and Sugar Shine Pumpkin Pie is combined with almond milk, oat cream and a touch of cinnamon syrup to produce an exceptionally eerie brew.
St Georges Dragon – Tequila, Jaegermeister, fresh lime, chilli syrup and strawberry puree make for this deceptively delectable bloodcurdling beverage.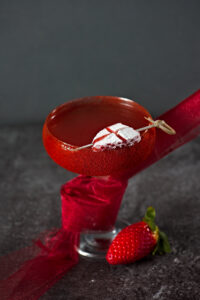 At Ace Bar Events, we're known as the go-to guys for all things cocktail related, including the bars, the flair bartenders and mixologists, and, of course the Halloween cocktails.
Don't be haunted for years to come by a phantasmagorical flop this Halloween.
Get in touch with us for Halloween cocktails, bars and staff that are unashamedly wicked.
Source
Retail expenditure on Halloween products in the United Kingdom (UK) from 2013 to 2019, D. Tighe, Statista
https://www.statista.com/statistics/330279/halloween-products-expenditure-in-the-united-kingdom-uk-forecast/