Bars for winter weddings become irresistible when the air turns crisp, and your thoughts turn to infusing your big day with seasonal magic. But whatever you're dreaming of (besides a White Christmas!), the key lies in finding an outstanding event bar supplier.
That doesn't mean tangling some tinsel around the same old mobile bars that have been doing the rounds all year. On the contrary, we're talking about an event bar specialist with the vision and expertise to combine your unique love story with the spirit of the season.
After all, your wedding day should reflect your unique style and personality. So, whatever you've got in mind, it's a piece of Christmas cake to arrange breathtaking bars for winter weddings when you've got a dedicated supplier on board.
Why are Personalised Bars for Winter Weddings So Popular?
The frost-kissed charm of a winter wedding adds extra sparkle to an already enchanting day. So, it's no wonder you've found yourselves drawn to the idea of a wedding that reflects the ethereal beauty of the season.
As you'd imagine, the possibilities are endless when it comes to customising bars for winter weddings. Perhaps you're envisioning hints of pine and the sparkle of untouched snow? Or a glamorous get-together, decked out in bejewelled tones that mirror the shimmering baubles on the tree?
No matter what's jingling your bells, a well thought out and expertly designed bar elevates your chosen theme, and enhancing the overall ambiance of your special day.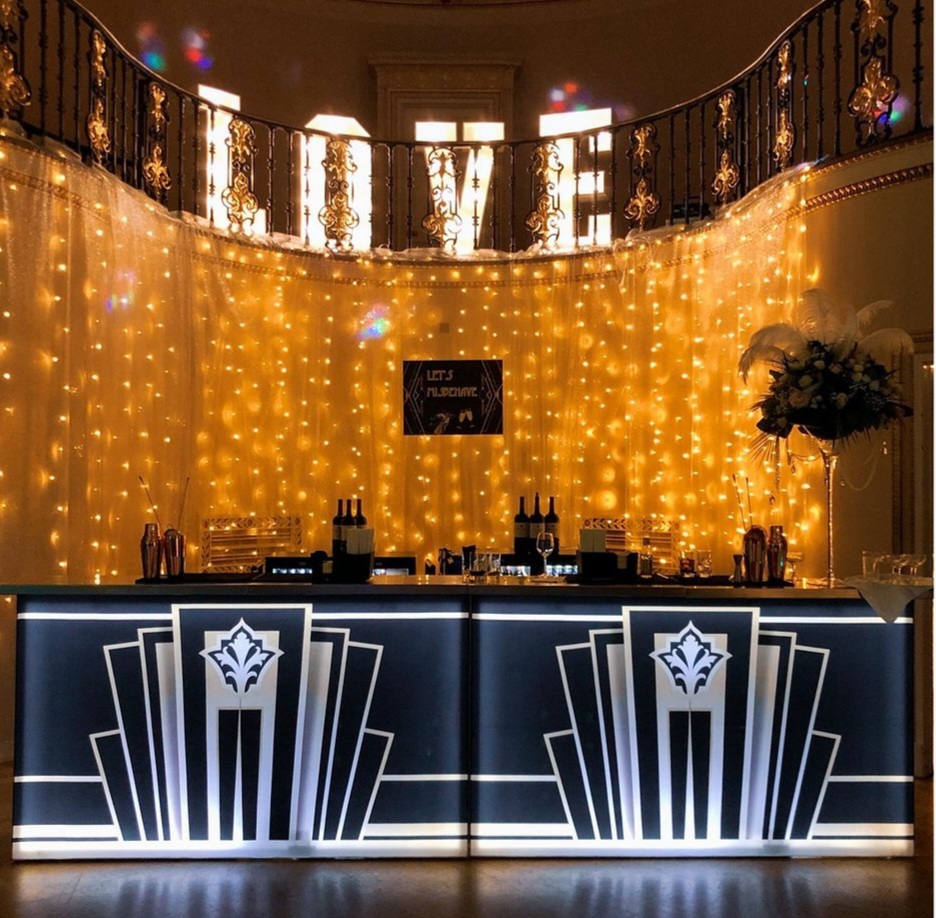 Where Can You Have Them?
Exchanging vows in a period hotel tucked away in the glistening countryside?
Transforming a marquee in your garden into a snowy haven?
In terms of serving up the favourite flavours of the season, a leading event bar supplier can bring your vision to life at your hired venue or your home.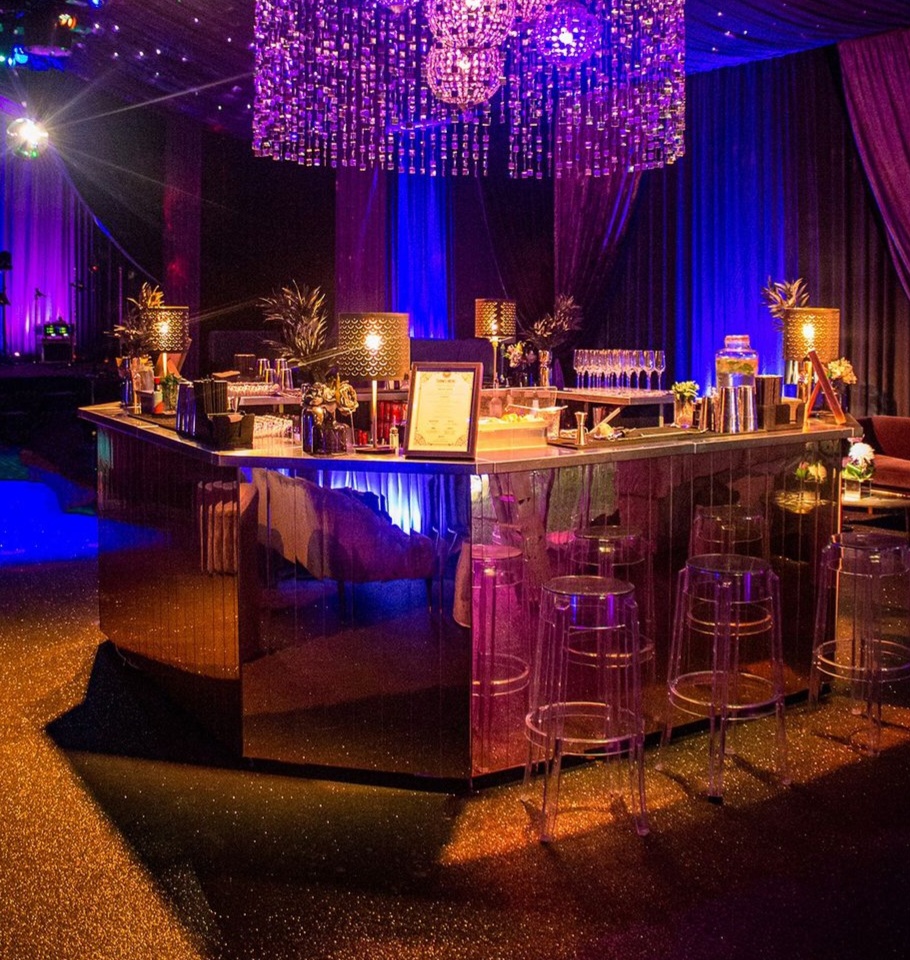 At Ace Bar Events, our reputation precedes us for providing exquisite drinks packages and bars for winter weddings. So, get in touch. And remember the only limit is your imagination. With our support, you can rest assured of a showstopping bar at the heart of your winter wedding celebrations.