Cheese and wine tasting experiences might have felt a little bit Abigail's Party over the past few decades. But in 2023, guess who's back, back again? The iconic duo that once rocked the nation is making a triumphant return!
If you're old enough to remember the good old '70s and '80s, you might recall when wine and cheese was all the rage. But then it fell out of favour, like many decade defining tastes and trends. Well, it's back with a bang and a '20s century twist! So, hold on to your corkscrews and cocktail sticks!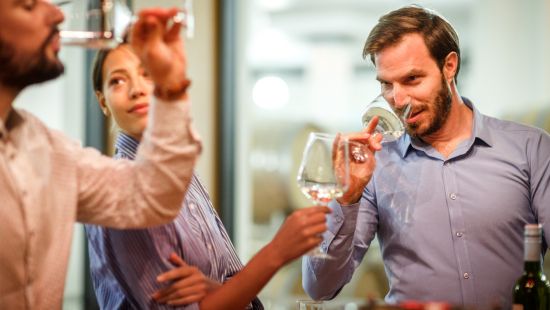 Corporate Cheese and Wine Tasting Experiences Bouncing Back Bigger
Here are just a few reasons why more and more corporate event organisers are saying, "Yes, cheese!" to cheese and wine tasting experiences for teams and clients:
New Level of Sophistication and Indulgence – Today's cheese and wine tasting experiences aren't just about snacking on a few cubes of Cheddar and sipping a glass of warm wine anymore. Oh no! 21st century wine and cheese aficionados are taking it up a notch. In fact, you're probably noticing that cheeseboards and charcuterie platters are the stars of the show at an increasing number of events, stealing the spotlight from traditional finger buffets.
Reimagined Choices and Flavours – Picture a lavish display of artisanal cheeses, exquisitely paired with fine international wines. Move over Edam and Liebfraumilch! This is like a magical dance between your tastebuds and the wine gods!
Interactive Experience – Cheese and wine tasting experiences are more than celebrations of taste and culture. In addition, they're also surefire icebreakers and conversation starters when you want to bring people together. There's something for everyone to explore and enjoy, whether your guests are seasoned connoisseurs or just starting their cheese and wine journeys.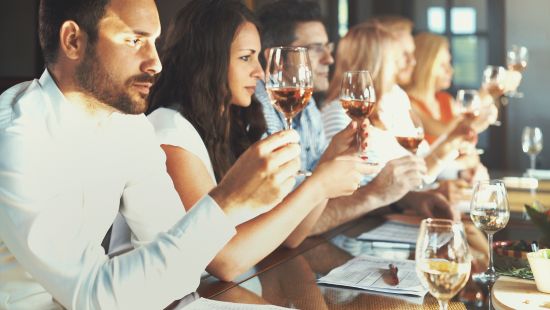 At Ace Bar Events, we can help you host your very own tasting experience on your business premises or at a hired venue. So, gather your colleagues, clients and suppliers, and come with us to a lip-smacking world of tasty cheeses and palate-pleasing wines. We even sprinkle in fun games and trivia to get the party started and keep it going!
Get in touch and get ready to raise a glass (and a cheese knife) to the revival of the ultimate dynamic duo. Wine not?