Event bars are raising the bar – quite literally – at this year's most sought-after soirees. So, get set to embark on a whirlwind of flavour, flair, and fabulousness, because the latest Stateside party trend has made its way over the pond in style.
Enter the sensational art of customisation – where your event bars, cocktails and everything else party-related are tailored to be as unique and unforgettable as you are!
Here's a few exciting examples to inspire you…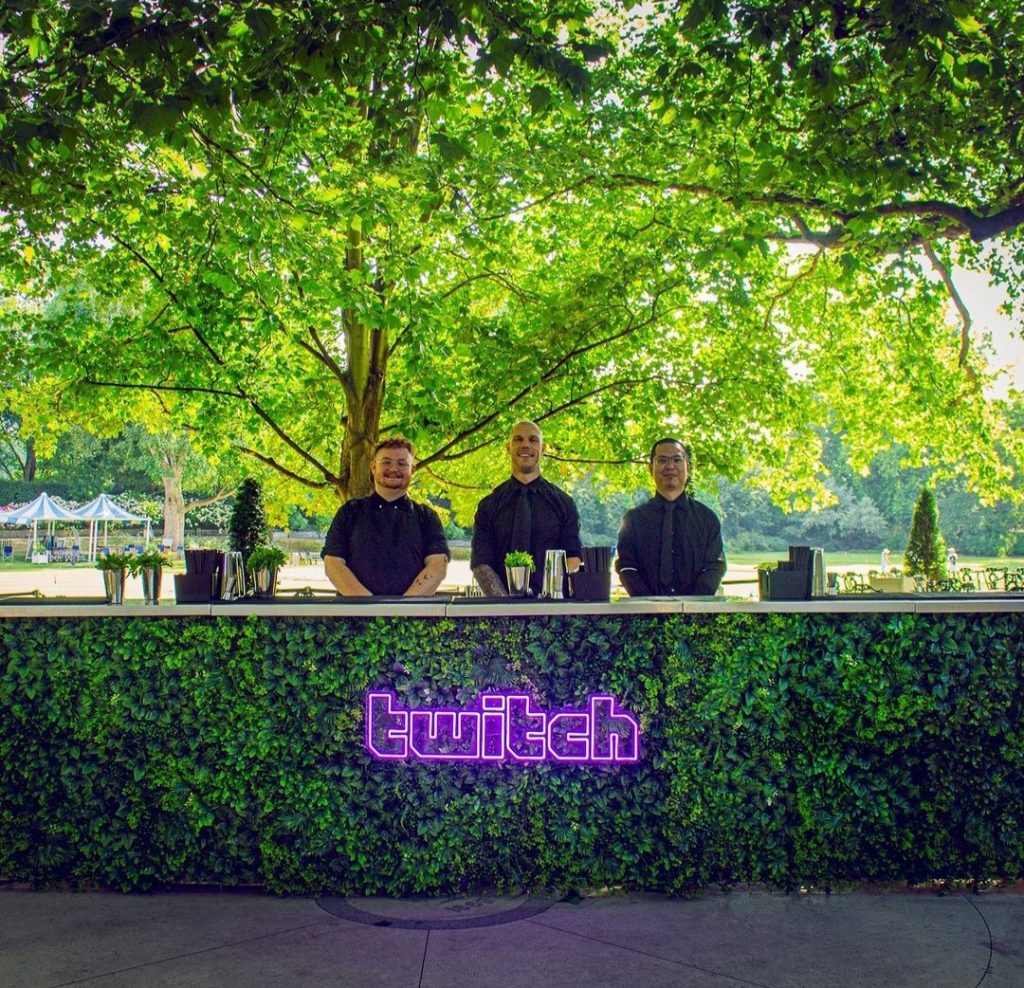 Event Branding and Customisation – Say It Loud and Proud!
Gone are the days of generic parties. Now, it's all about owning your event and leaving your mark on every element, from funky event bars to swanky signage. Just like a tattoo, but without the lifelong commitment!
Theatre of Event Bars – Let's Get This Party Started!
Wave goodbye to boring, standard cocktails and hello to a dynamic spectacle of mixology magic. Imagine talented bartenders shaking, stirring, and igniting your purpose-designed cocktails and transforming the bar into a mesmerising showstopper!
Creative and Interactive Service – Mix, Mingle, and Marvel!
Who said bartenders can't be entertainers? The best mixologists in the business not only whip up delectable libations; they also keep your guests spellbound. So, buckle up for awe and amusement, whether they're flipping bottles or performing impressive cocktail tricks.
Event Bars in Customisable Spaces – The World is Your Cocktail Glass!
Forget cookie-cutter venues! It's time to let your imagination run wild. Customisable spaces are increasingly being transformed into party paradise these days, from urban-chic vibes or lush garden settings. And you're assured of inspired event bars to show off your surroundings to maximum breathtaking effect.
Personalised Garnishes – Sip, Sip, Hooray!
It's not just about the drinks; it's also about the details! So, spice up your cocktails with personalised garnishes for added Instagram-worthiness. A few playful tricks to accompany your sips include:
Edible rice paper circles
Heat-branded orange peel
Branded ice cubes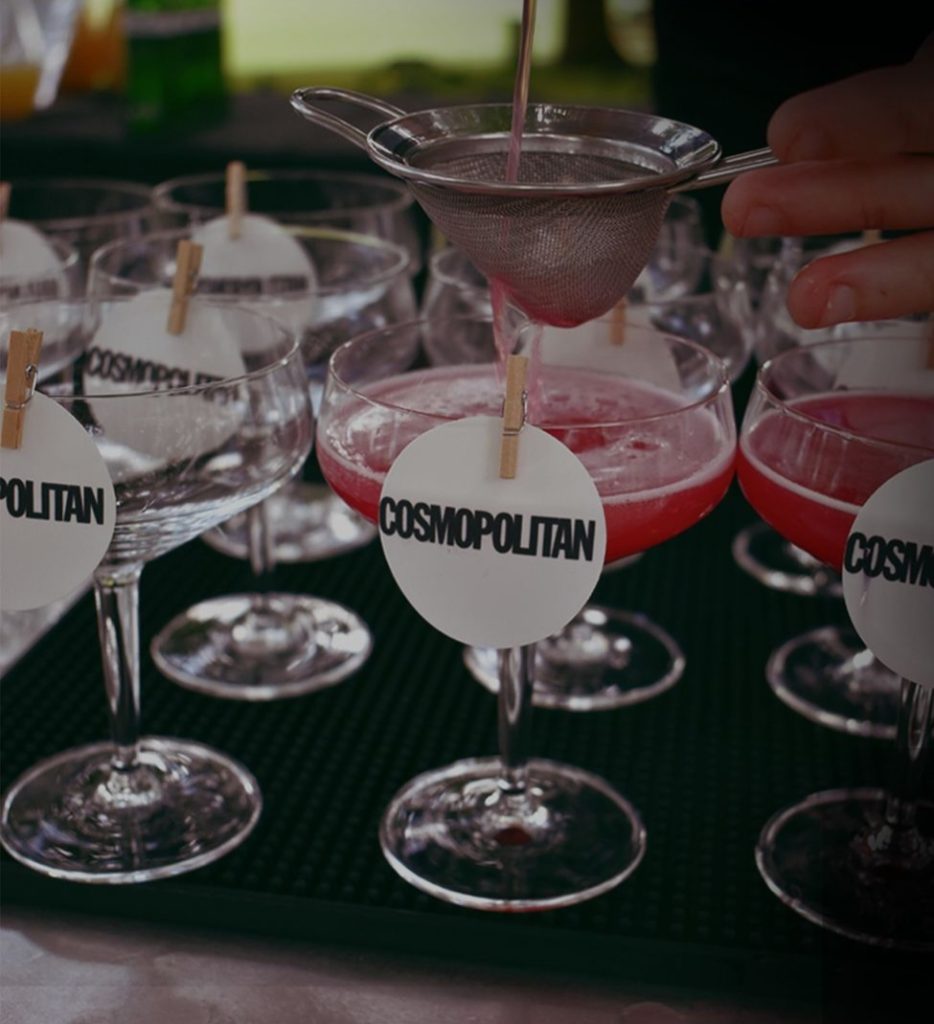 So, there you have it – the juicy lowdown on the latest party trend straight from the land of stars and stripes. It's an open invitation to indulge in leading-edge customised event bars, sip on bespoke cocktails, and revel in customised party perfection!
At Ace Bar Events, we're here to give your event the glamorously personalised touch it deserves. Book our expert event bar services now, and together, let's make your event the talk of this party season!