Demand for mobile bar hire for Christmas parties in January 2023 is mega! This might come as a surprise, seeing as December 2022 is the first proper full-on partying Christmas in three long years.
Christmas parties in the New Year have long since been the norm in sectors like hospitality and retail. They're too busy serving up the season for everybody else during the run up to Christmas. But truthfully, the January trend is being jumped on by businesses of all shapes, sizes and sectors.
And here's just a few of the reasons why mobile bar hire for Christmas parties in January is on the rise and rise…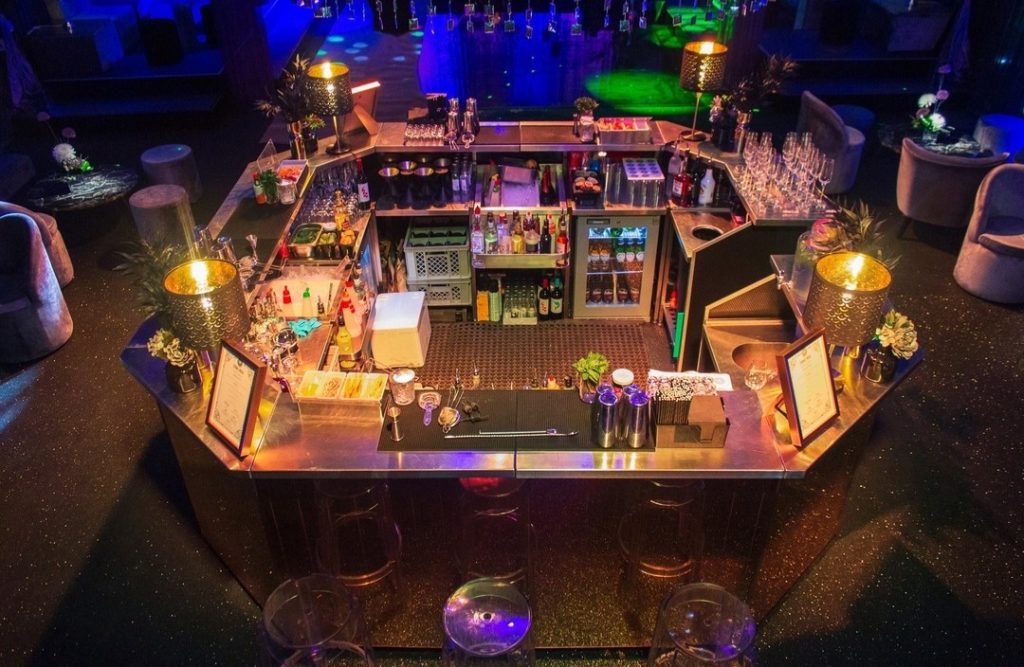 3 Compelling Reasons for Soaring Mobile Bar Hire for Christmas Parties in January
More Bangs for Your Buck – Recent economic challenges are well-documented and businesses are feeling the pinch. To this end, Christmas parties in January can entail some serious bargain-bagging. This isn't an option in December, when key party nights sell for quadruple the usual going rates! As a result, there's higher demand for mobile bar hire for Christmas parties in the New Year. What's more, savvy party planners can be a bit more lavish with their selection of drinks, due to the £££s they've saved on other elements.
Mixing Business and Pleasure – Many businesses are opting to combine their party with their company conference in January. It's the ideal opportunity to reward staff for their hard work the previous year, and set the tone for the year ahead. Plus, there's less chance of anybody declining because their diary is full to bursting point in December.
The Frolics Without the Festivities – Mobile bar hire for Christmas parties in January gives you creative licence to add your own spin. In short, there doesn't have to be anything festive-ified about your bash if that's not what you want. You can go low key or extravagant, your way, without a sniff of a Santa's hat. It's a thought-provoking proposition for supporting your ED&I strategy, by celebrating Christmas without the Christmas.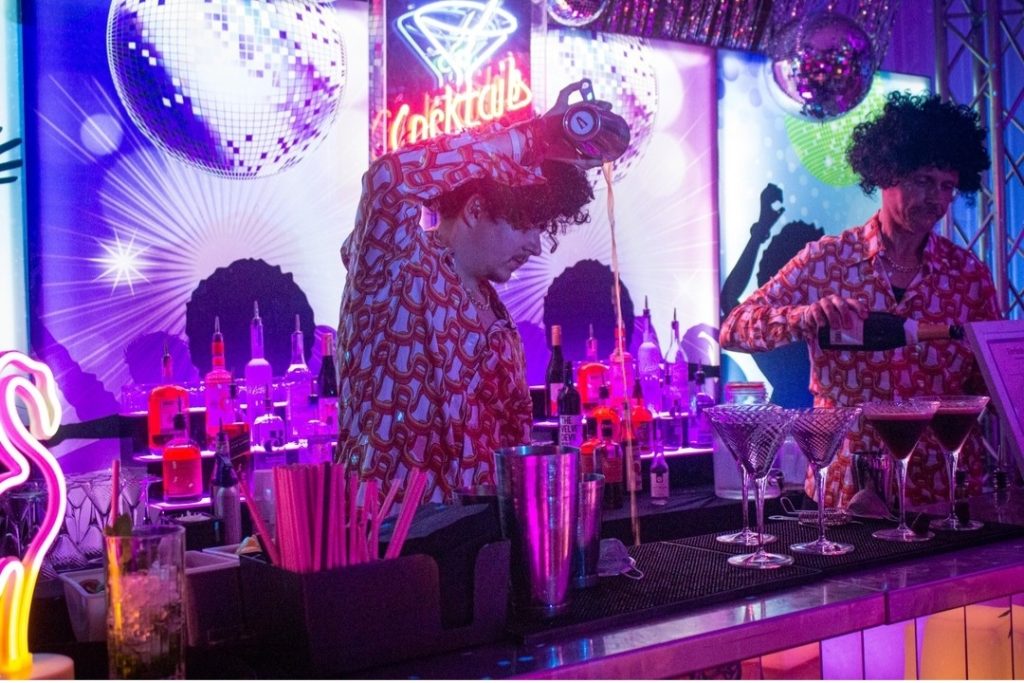 At Ace Bar Events, we can help with awe-inspiring mobile bar hire for Christmas parties in January, for events on your own premises or in a hired venue. Get in touch for a chat about how we can bring a spirit of the season that suits your unique criteria.