Have you steered clear of booking a beer masterclass in the past, in case of limited appeal? If so, 2023 is the year to re-look at the beer masterclass through an updated lens. And there's no better time to do so than New Beer's Eve on 6th April and International Beer Day on 7th April, two popular events celebrating the love of beer worldwide.
With rising interest in craft ales, the popularity of the beer masterclass continues to soar beyond its traditional male domain. It now attracts both men and women alike, with several good reasons both genders are 'grinning and beer-ing it'!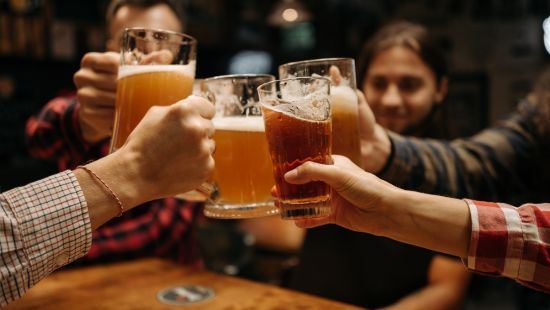 Three Reasons a Beer Masterclass is a Failproof Option
'Beer with us' while we run through just a few of the boxes beer masterclasses tick for corporate and personal occasions:
Something Different – A beer tasting event offers an intriguing and highly sociable experience, bringing together people with trained palates and first timers alike. It's an untapped (pardon the pun!) opportunity to try new flavours whilst learning about different brewing techniques, combining education and enjoyment.
No Longer Just a Night Out with the Lads – 21st century women are just as interested as their male counterparts in exploring the world of beer. In fact, women are savouring the beer masterclass in larger numbers than ever before. For this reason, options are available that cater specifically to women, with beer styles and flavour profiles that specifically appeal to feminine tastebuds.
Growing Interest in Food and Beer Pairing – Beer is a versatile beverage that can be paired with a variety of foods, from spicy to sweet. This has led to an increase in beer and food pairing events, where your squad can learn about the intricacies of matching flavours and textures.
Cheers to good beer and good company!
You haven't 'beer there, seen it and done it' until you've experienced a second-to-none beer masterclass with Ace Bar Events. Get in touch for a chat about incorporating the UK's favourite tipple, from bitter to brown ale or mead to mild, in to your event plans.