Gin tasting experiences are showing no signs of drying up (pardon the pun!) in 2023. On the contrary. This is because the juniper-based white spirit just keeps getting more and more well-loved, with literally thousands of gins – and fruiti-licious flavours – on the market.
Lindsay Forster, CEO of marker research giant Shepper, told Drinks International recently: "Gin and tonic is one of the most popular drinks in the UK and it has seen a huge revival over the past decade as the number of gin distilleries has grown."
In fact, gin has even got the entire month of Ginuary dedicated to it. We're encouraged to mix things up with a cheeky gin martini, keep it classic with a crisp G&T, or get more creative with different flavour and cocktail combinations.
It's no wonder that gin tasting experiences are set to be more apropos than ever in 2023, for many and varied occasions.
So, who's following in the footsteps of 007 or fancying themselves as gin buffs this year?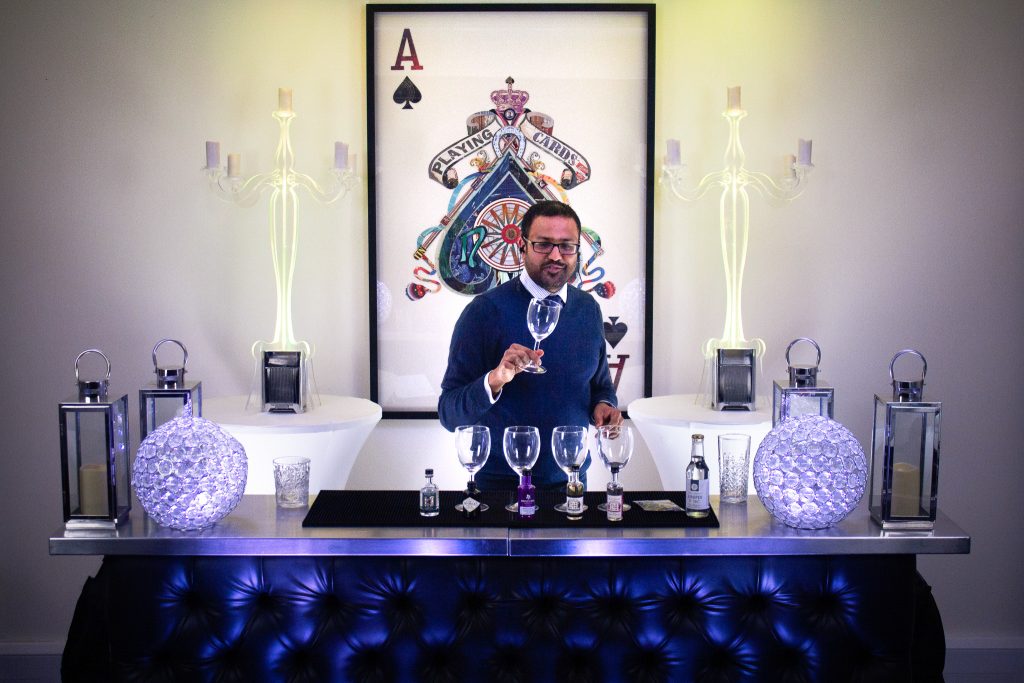 Most Popular Customer Bases for Gin Tasting Experiences
There aren't many occasions that gin tasting experiences don't suit, (so long as everybody is of legal drinking age!). But the flavours and fun of gin tasting experiences are most popular for –
Hen and Stag Parties
Birthdays
Friend and Family Get Togethers
Corporate Team Building
Staff Reward & Recognition
Client Entertaining
The thing is, people can't get enough of experiential events. Everybody is looking for 'something different' to do, for business, pleasure or 'bleisure'.
For these purposes, gin tasting experiences are perfect for bonding and basking in the flavourful indulgence of a cherry-picked selection of majestic gins.
At Ace Bar Events, our gin tasting experiences are expertly commandeered by professional hosts. You'll be informed, educated and entertained about the history, creation and serving method for each glorious gin sampling. Get in touch for sip-by-sip enjoyment for vir-gins and discerning drinkers alike.