From glow sticks to Game of Thrones, fun and stylish themed mobile bars are the perfect props for bringing any bash to glorious life. Unsurprisingly, the rise and rise of themed events is accompanied by soaring demand for themed mobile bars as a natural bi-product.
The great news is that themed mobile bars can take the hard work out of party planning, without compromising on maximum impact. As Good Housekeeping's Hannah Jeon and Cameron Jenkins explain, there are many "… easy ways to incorporate cool decorations and fun games in to the theme of your choice. All of these ideas work whether you want to throw the party in the comfort of your own home, or at a restaurant or venue. If you want to kick things up a notch, you can even require a dress code."
What's more, themed mobile bars are great for keeping the purse strings under control. With your piece de resistance at the heart of the action, everything else rolls effortlessly, without the needs for excessive frills and furbelows.
Fancy giving it a whirl? Here's a few surefire examples that might float your boat for your next event.
Which Themed Mobile Bars are Hot to Trot?
Disco Inferno – This is an interesting theme, because there are different variations of it. You can go back to the '80s, when everything was big; the shoulder pads, the music, the hair, and, of course, the cocktail menu. Or you can step back in time a decade further to the glamour and excess of Studio 54.
Movie Night – The suave, shaken-not stirred-sophistication of "Bond… James Bond"? Or the quirk and kookiness of Alice and her adventures down the rabbit hole? Themed thrills and spills either way, whichever you choose.
Roaring Twenties – Fling on the flapper costumes, pump up the jazz and party like its 1929. Themed mobile bars have never been so beautiful and damned.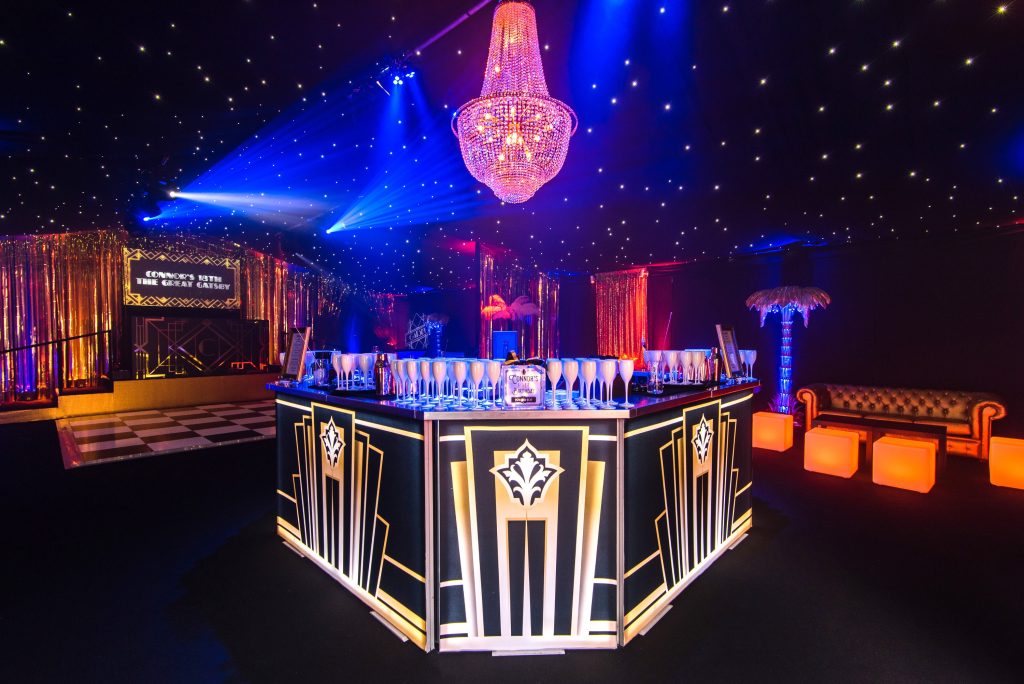 At Ace Bar Events, the ethos of 'any bar you can dream of' is at the heart of our business. Get in touch. We can configure and style professional captivating bars for every theme and every event space.
Source
15 Unique New Year's Eve Party Themes to Kickstart 2023, Hannah Jeon & Cameron Jenkins, Good Housekeeping