A great team building activity at Walton Hall featuring our leather bar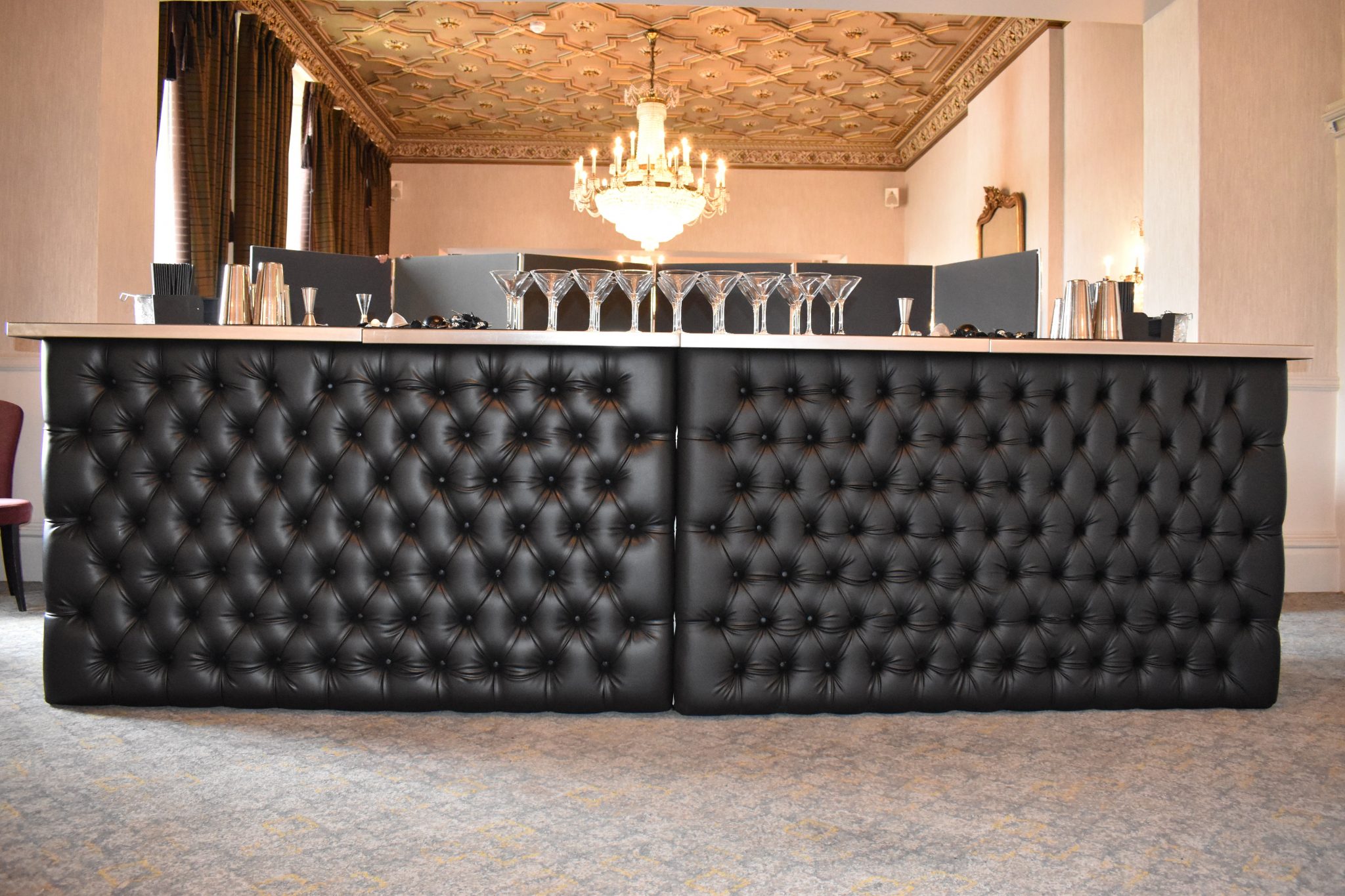 We recently had the pleasure of putting on a cocktail team building day as part of our team building activity roster for a corporate client at Walton Hall in Warwickshire.
Now in use as a hotel and event venue, the 16th Century mansion Walton Hall was once owned by the entertainer Danny La Rue and is now protected with a Grade 2 listing. Naturally, our leather mobile bar in a chesterfield style was a perfect match for this English country retreat and served as a great platform for our corporate team building activity, a cocktail experience.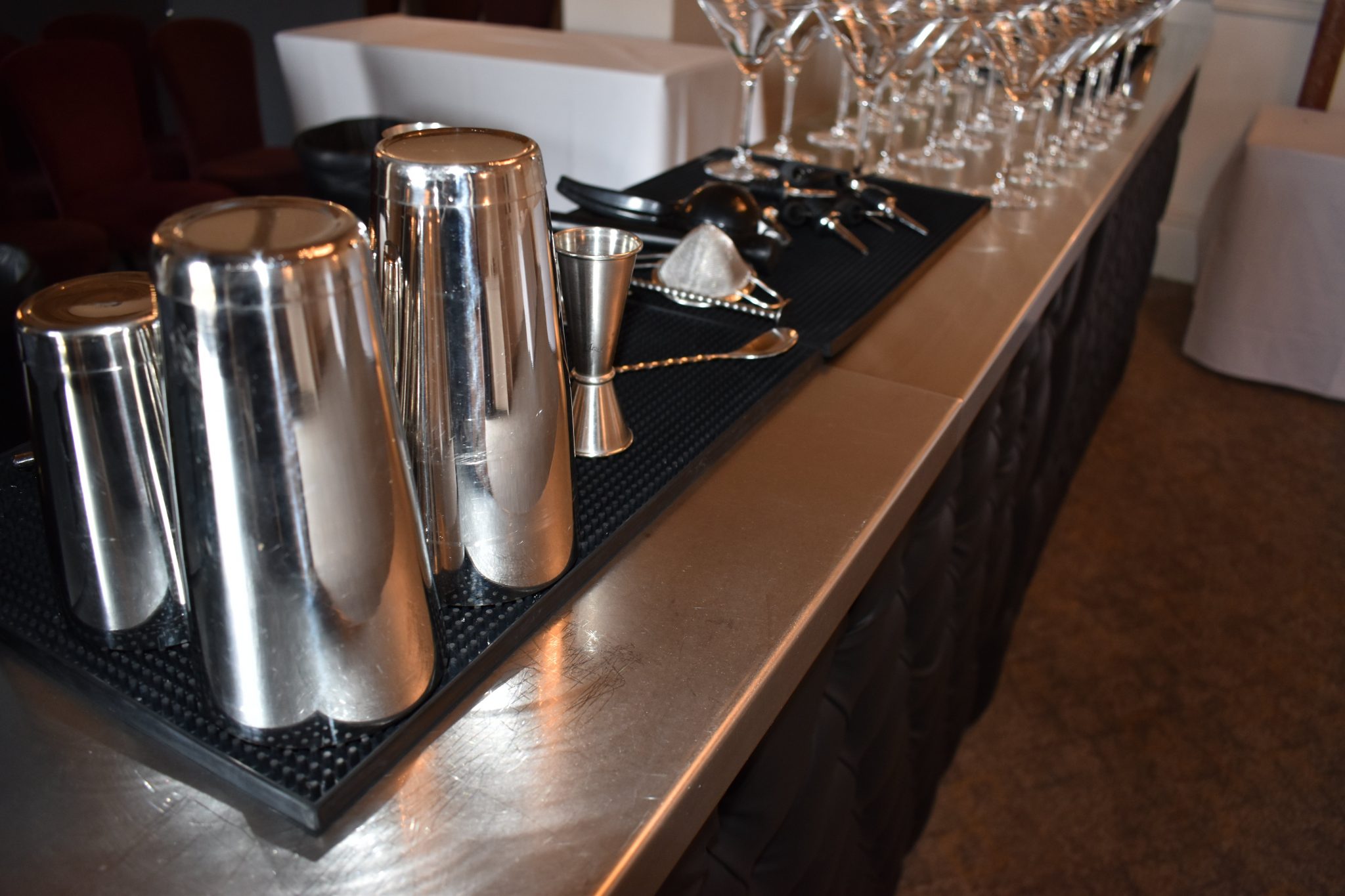 Unlike many other cocktail experiences, a cocktail team building day with our team not only consists of one or two professional bartenders (depending on the number of guests) but also a professional mobile bar. Quite often you will see portable cocktail experiences being carried out on a fold-up table – whereas this will provide you with somewhere to work from, it lacks all the amenities a professional bartender would have at their disposal.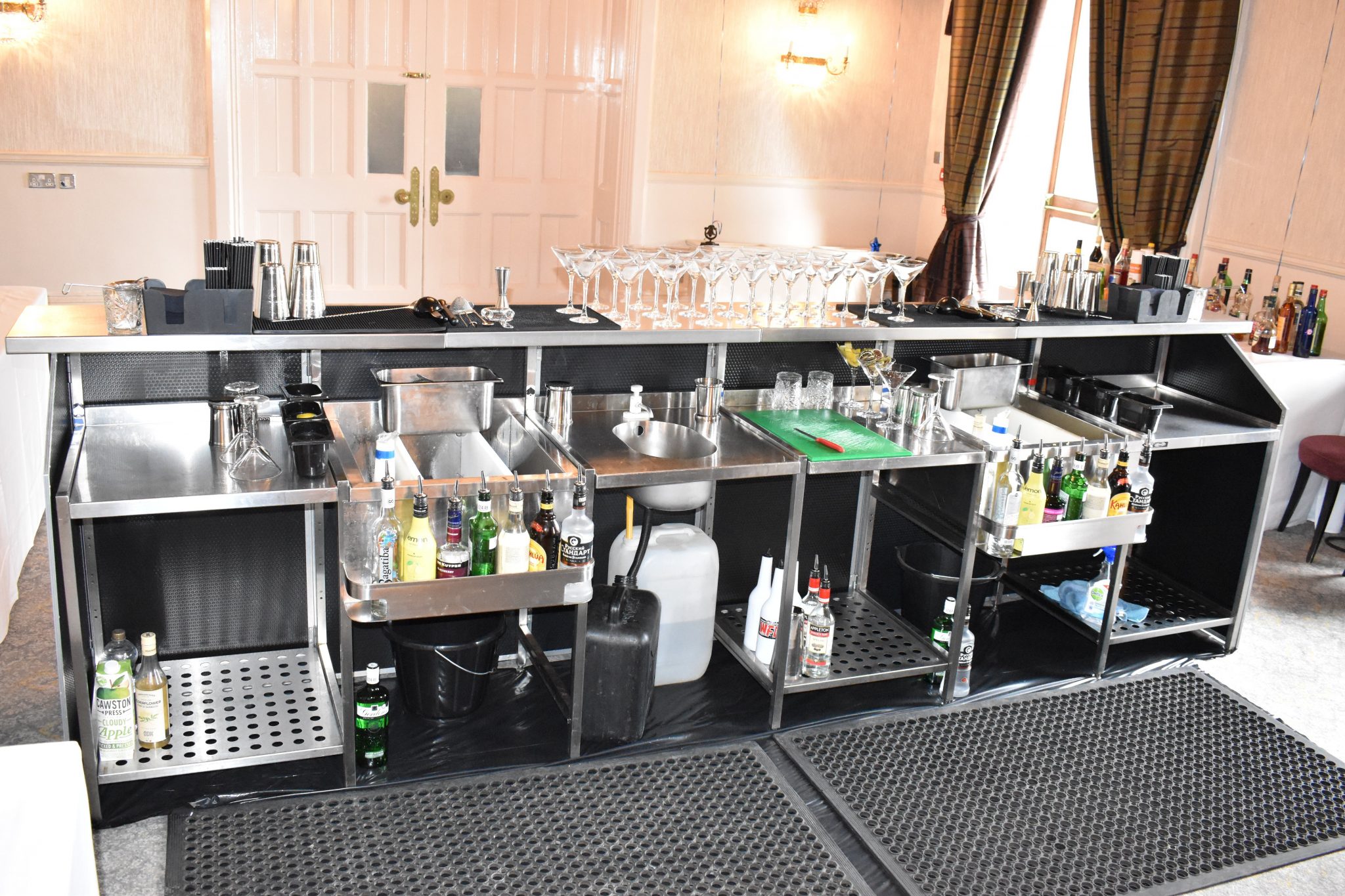 For this particular cocktail experience, we used our fully portable leather bar, which as with all of our mobile bars comes kitted out as a professional bar would. That means a stainless steel bar top, speed rails for storing the bottles, insulated ice wells, self-contained taps and drainage, as well as all the cocktail equipment you need to make anything from an Old Fashioned to an Espresso Martini.
This cocktail team building day for the corporate client involved 25 people. The guests get to have a go at making a variety of cocktails under the guidance of our professional bartending team, there is also a chance to have a bit of fun and get competitive. The guests were split into two teams after which they competed in a speed pour round, a flair round and a creativity round.
This allows each of the guests to get a real taste of the skill set it takes to be a professional bartender – as well as to enjoy a few cocktails along the way!
If you are interested in a team building activity, a cocktail team building day of your own, our leather bar for mobile bar hire – or anything else, then please do not hesitate to get in touch.
—