Faversham mobile bar hire for a birthday party at a private residence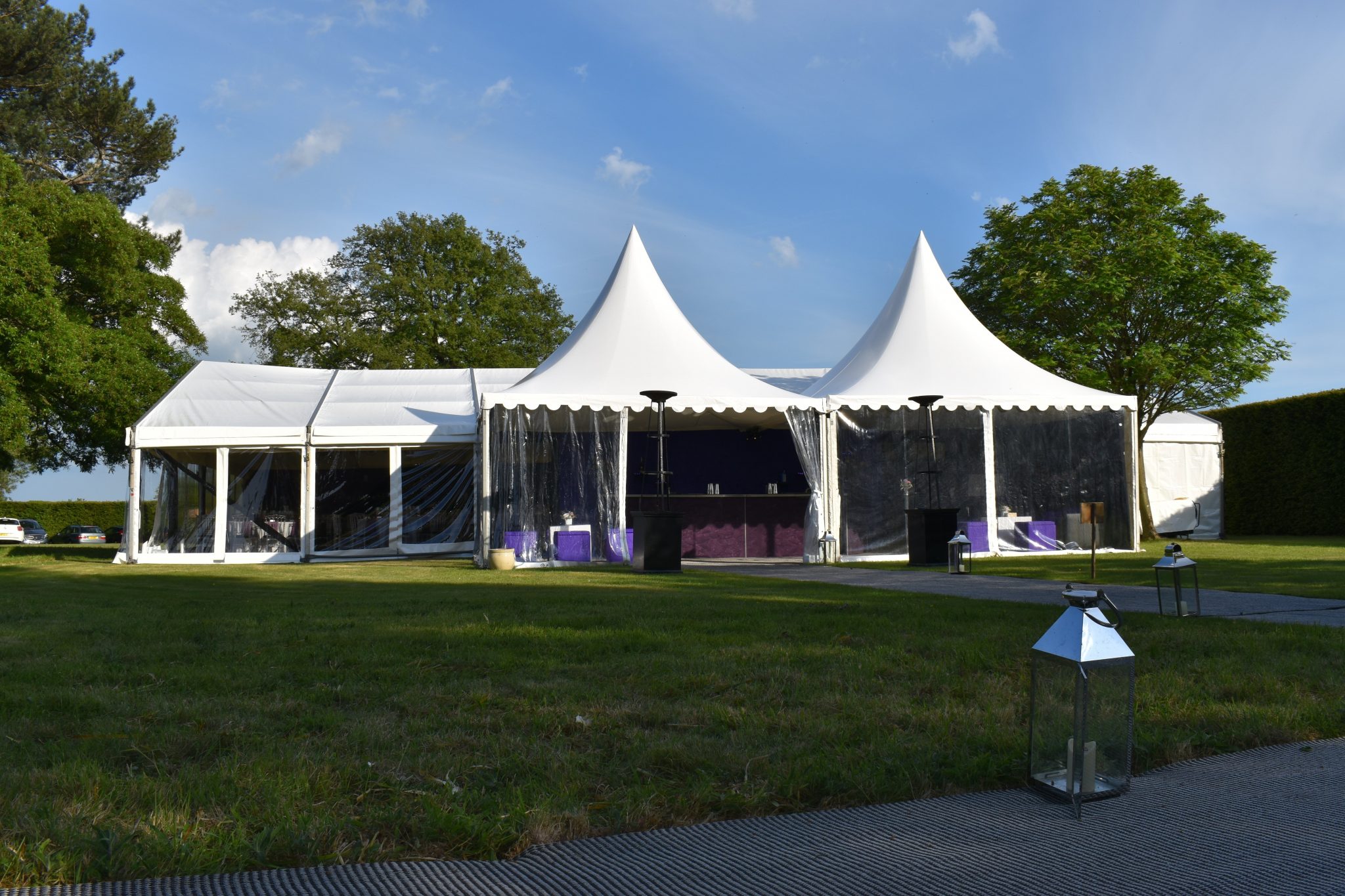 Our mobile bar hire Faversham team were called into action recently for an excellent event taking place at a private residence. Working with the great team at Inside, Outside Marquees we were able to create an event space like no other in the back garden of this beautiful property, which featured some well designed purple accents to go with our stunning purple slate mobile bar.
Mobile bar Faversham
The purple slate bar is part of our HD Range of mobile bars. The HD Range allow for customisation as well as LED back lighting. You can choose to have a fascia of your own design on the front of the bar – a graphic or image for example – or you can go with one of our own such as the purple slate. The HD Range of bars are designed to look like the real thing, which means you can have a natural looking fascia such as this but without the limitations that would bring.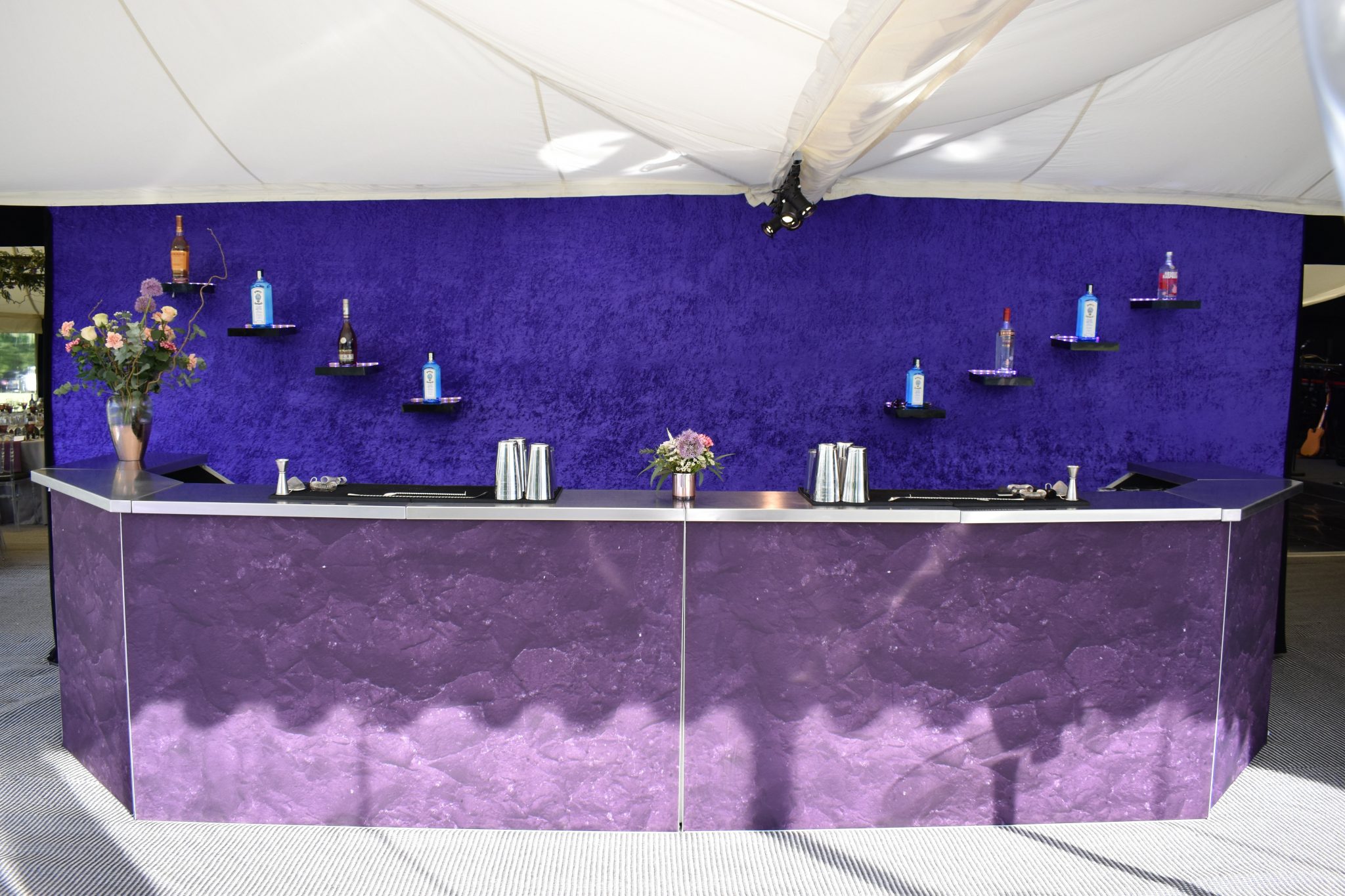 We do also have our Classic Range of mobile bars, which if you prefer feature bar fascia made from original materials such as craft wood, or polished mirror. You can get a good idea of some of the different mobile bar designs we can offer with our online bar design tool.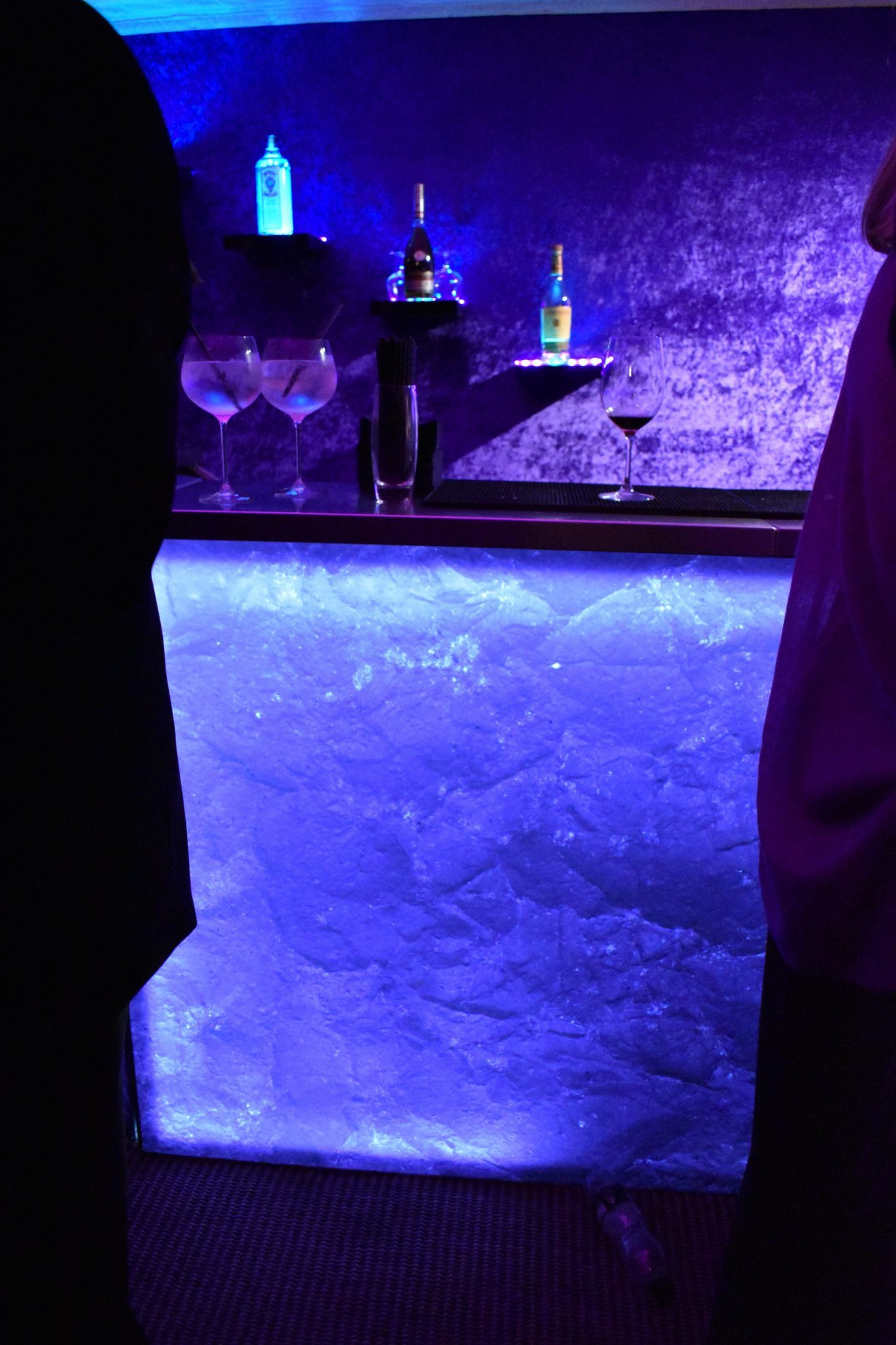 This purple slate bar for the mobile bar hire Faversham event was 5 metres in total with returns. We spent much of the day serving a range of alcoholic and non-alcoholic drinks to around 120 guests, including a bespoke cocktail menu. An excellent feature of the HD bars, such as the purple slate, is that they look great with or without the LED back lighting activated. We found that having the lighting off during the day allowed the bar to blend in naturally with the surrounding decor. Once the sun had gone down, the back lights come on and the bar really comes to life – becoming a focal point (and talking point) at the party for the guests. It is almost like having 2 bars in 1.
Flair bartender hire Faversham
As well as our mobile bar Faversham service, the client also opted for two of our best flair bartenders to service the bar. With unique access to the World Flair Association via our Director, we are able to offer the services of some of the worlds best flair bartenders – depending on their availability of course! A flair bartender adds something a little extra and special to an event over our standard cocktail bartenders. Although both are able to build and create cocktails to the highest level, only the flair bartenders will entertain in such a memorable fashion along the way.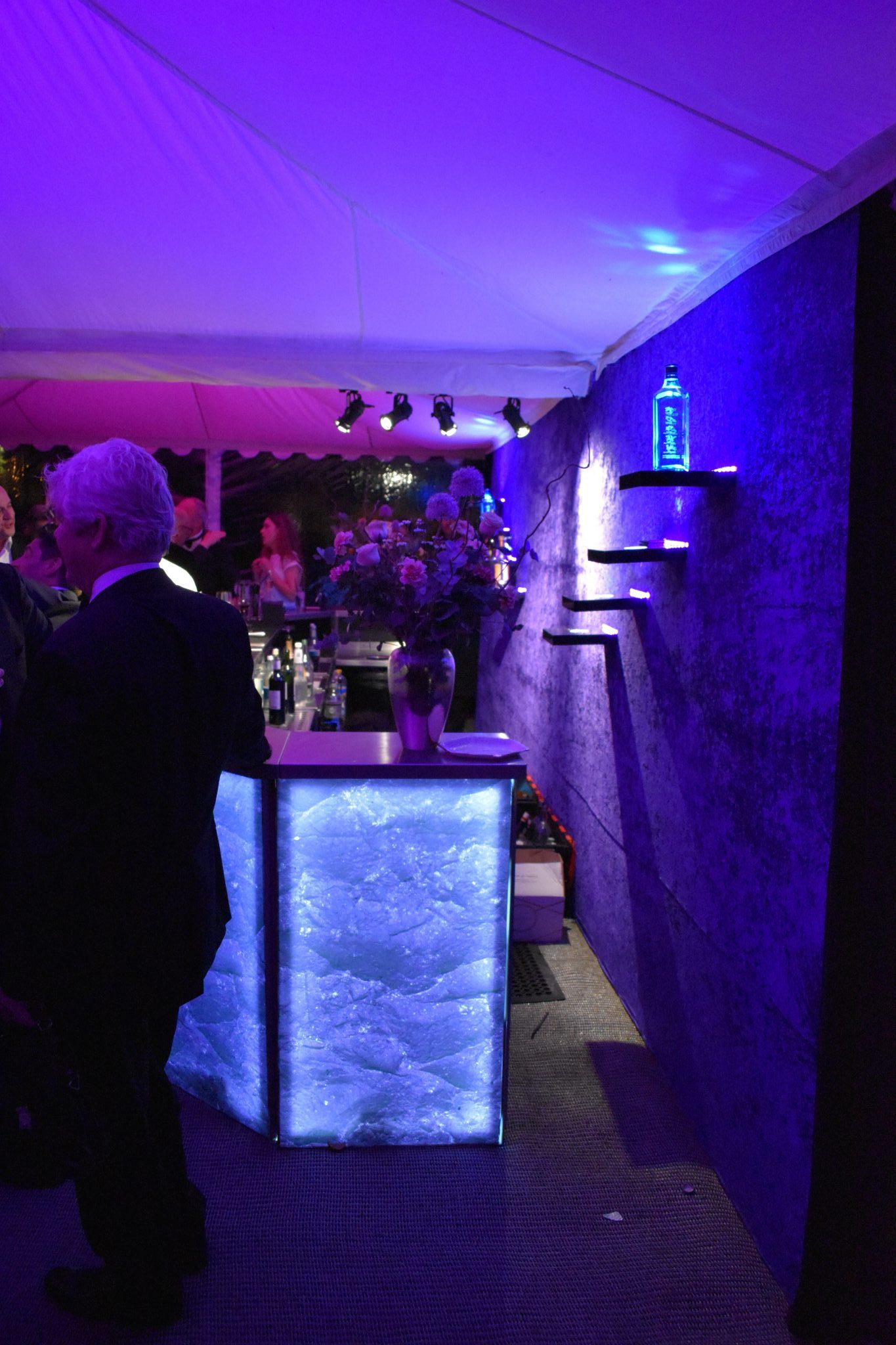 Whether you are interested in our mobile bar hire Faversham, flair bartender hire Faversham, cocktail creation, or anything else for anywhere else in the UK – please do not hesitate to get in touch.
—