Mixologist hire Marbella & Flair Bartenders for Red Bull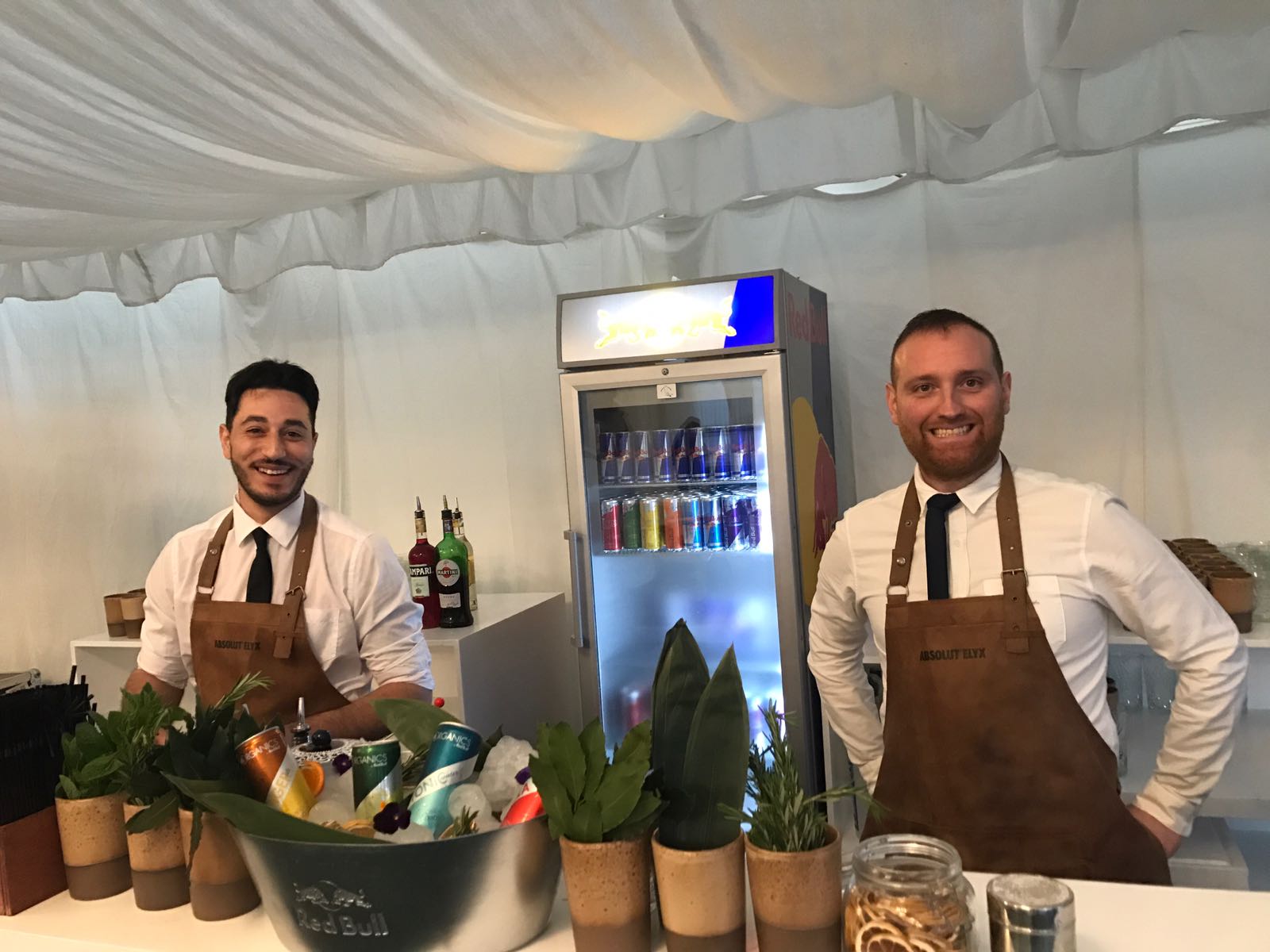 A lot of things have been happening over at Ace Bar Events Marbella for preparation for the start of the season and we can't wait for that hot summer weather on the Costa del Sol. Everything from new mobile bar designs to cocktail development has been happening over on the Coast of the Sun and this hasn't gone unnoticed with our Mixologist hire Marbella and flair bartender hire being called in for two special events for Red Bull.
The Ace Bar Events Marbella team assembled some of our best mixologists and flair bartenders and headed out to the Casino Admiral Trophy ATP tennis tournament. The tournament took place between the 24th and the 31st of March in the heart of the Golden Mile in Marbella, Malaga. As part of the ATP Challenger series, the Casino Admiral Trophy offers a chance for up and coming young professional tennis players to seal a place on the coveted ATP World Tour – where they could play the likes of Rafa Nadal, Roger Federer and Andy Murray. Sometimes the Challenger series can even include former ATP winners who are looking to get back into tennis' most prestigious world tour.
With hundreds of people in attendance our highly skilled Marbella mixologists were tasked with overseeing the Red Bull hospitality bar in the VIP area of the Casino Admiral Trophy tournament. A particularly hot day on the Costa del Sol, our Marbella mixologists and flair bartenders were certainly kept very busy throughout the day, preparing all manner of drinks and cocktails.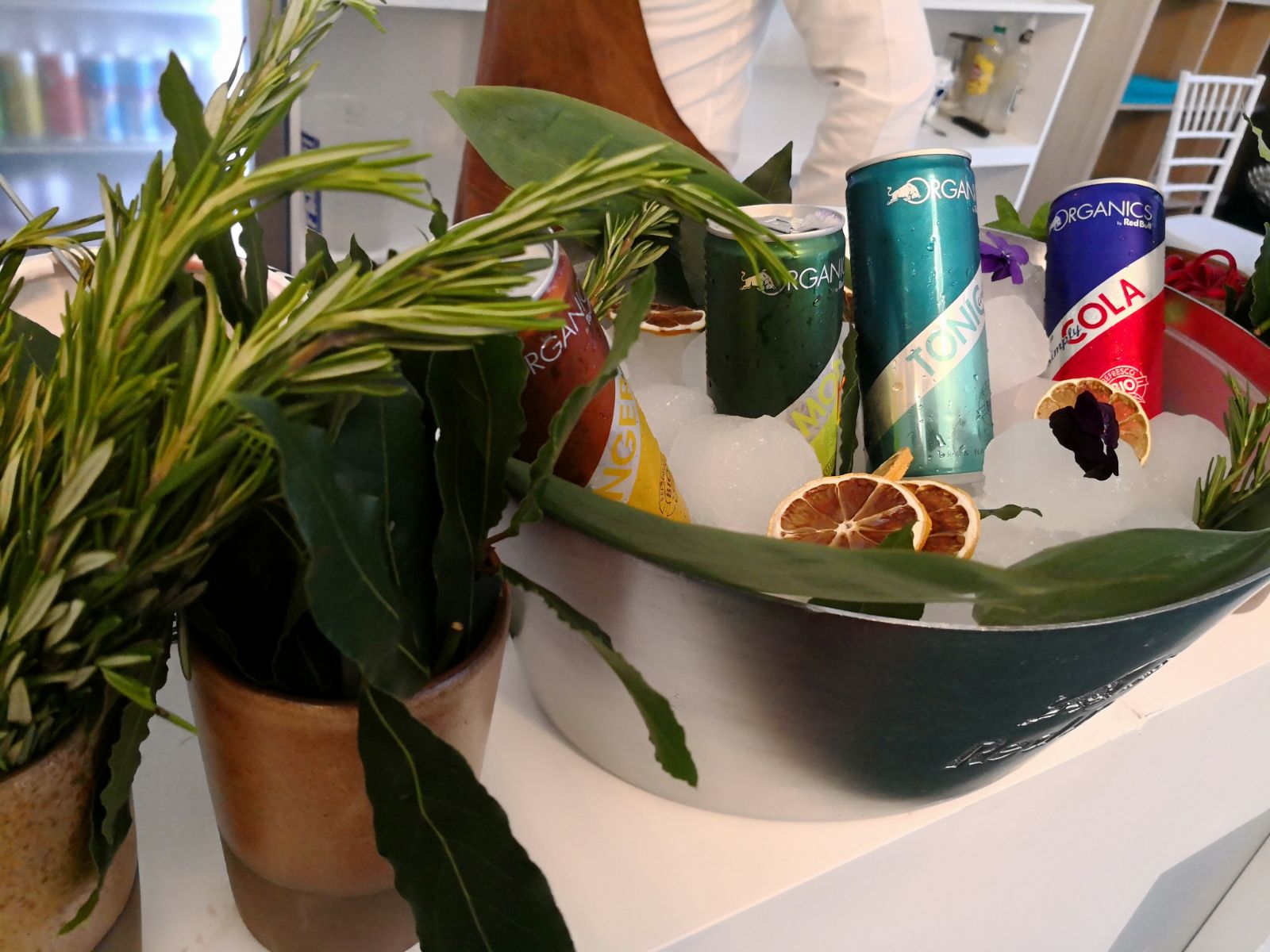 As one of the main collaborators of the event, Red Bull supported the VIP area with a bar area and some specially formulated Red Bull Cocktails. Our talented Mixology team put together a host of bespoke cocktails, created solely for Red Bull and this event, using their new Organics range of sodas, including cola, bitter lemon, ginger ale and tonic water.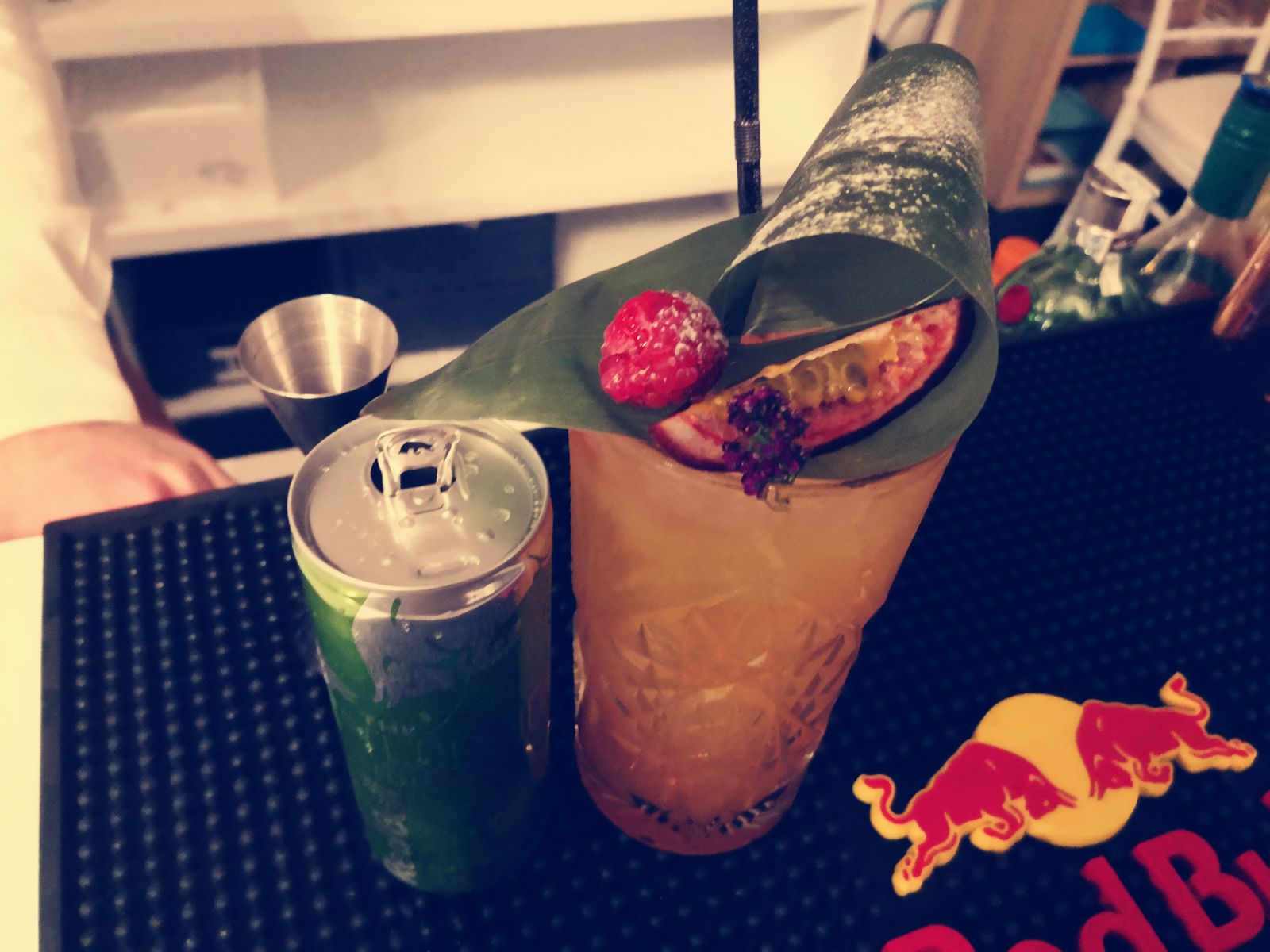 Red Bull were keen to raise their brand exposure and showcase their new range of premium mixers. The team at Ace Bar Events made sure to put together a tasty range of cocktails in order to push the new range of mixers to their full potential. Bespoke cocktail creations and the use of our professional mixologists and flair bartenders is always a great way to help draw attention to your brand and propel it into the limelight at busy events such as this ATP Challengers tour tournament.
Here are some of our cocktail creations for Red Bull:
The Passion Bull
White Rum, Jamaican Rum, Agnostura Orange, Passion Fruit, Vanilla, Lime and Redbull Orange
Bullcano
Campari, Vermouth, Redbull Acai berry
Mediterranean Mojito
Rum, Basil, Lime, Redbull Lemon
If you are interested in our Mixologist hire Marbella, flair bartenders, Marbella mixologists, cocktail creations or anything else – then please do not hesitate to get in contact.