If mobile bar hire for jubilee parties wasn't on your agenda previously, it probably is now after the recent announcement about the official celebratory plans.
They were publicly launched ahead of the actual anniversary on 6th February, marking Queen Elizabeth II's sensational 70 years on the British throne.
The real royal revelry will happen during the double bank holiday from Thursday 2nd – Sunday 5th June. During these four days, an estimated 10 million people are expected to throw garden parties at home or street parties in their local communities.
To this end, mobile bar hire for jubilee parties is reaching fever pitch as the nation prepares to roll out the red, white and blue, and party like it's 1952.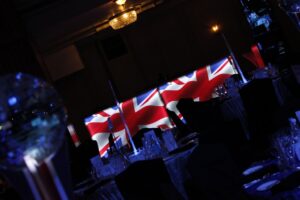 What Makes Mobile Bar Hire for Jubilee Parties Such a Great Idea? 
There are several compelling reasons why mobile bar hire for jubilee parties royally beats a DIY effort hands down – 
Convenience – Having the services of a professional mobile bar hire provider frees you up to enjoy your jubilee jamboree as much as your guests.
Hands-On Help – A premium provider such as Ace Bar Events supplies a range of quality bar and support staff , from flair bartenders to glass collectors.
Drinks – Provide your own drinks, have your mobile provider supply drinks, or a mixture of both. The choice is yours.
Logistics – A great mobile bar hire provider will take care of all the nuts and bolts for you; set-up and de-rig, glassware, ice, and all those unglam things you might not even think about.
Celebrity backer Ross Kemp told the Daily Express, "…we hope millions of us will get together to celebrate. Make sure everyone is invited – rope in the neighbours, ask people from the next street over, get the local band to play. Let's make this a truly great day, with the biggest party ever, to say the biggest thank you ever."
A royal toast to that!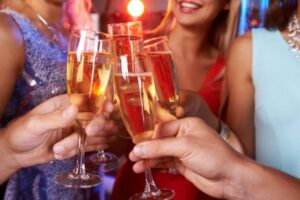 At Ace Bar Events, we're poised and ready to supply mobile bar hire for jubilee parties at private homes, hired venues and an array of weird and wonderful settings. Get in touch for a chat about your plans.
Source
Platinum Jubilee: Britain to throw biggest 'thank you' party in history to celebrate Queen, Giles Sheldrick, Daily Express